There's no denying that this is the time for short videos. Whether it's TikTok, Instagram Reels or YouTube Shorts, many of the major video sharing platforms are jumping on the bandwagon in the short video territory. Studies also show that people are now more easily attracted to shorter videos that contain less information but more fun and surprise. If you're a content creator, it's vital to make shorter videos for the better growth of your channel or business. But how to make a video shorter if you've been used to making longer videos like 5 minutes or more ones?

In this post, I'm going to walk you through how to make shorten a video as well as some tips to help you make your short videos better with simple steps.
How to Make A Video Shorter on Computer
Before you head over to your computer to edit your video, you can do some steps to shorten your video while you're shooting or recording footage. Whether to narrow down the topic you want to show or talk about in the video, or to write down a script beforehand to avoid unnecessary long clips, you can effectively make your video shorter as well as save time for post production.
Once you get the footage done, you can upload it to TunesKit AceMovi, a great video editor to help make video editing easier and shorten your footage with some simple steps. Following in this part, I'm going to show you how to edit a video to make it shorter in AceMovi.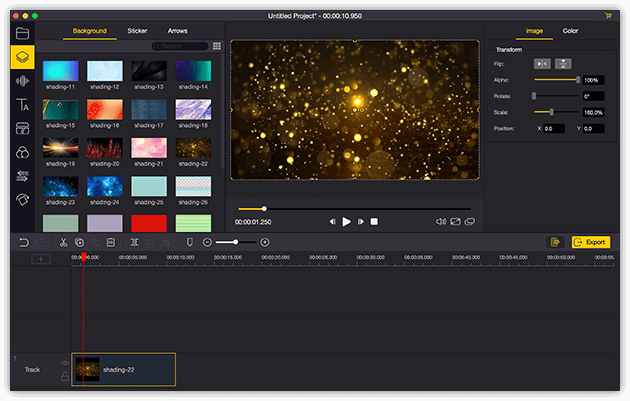 TunesKit AceMovi is a one-stop video editor that provides multiple effects and transitions. It comes with a screen recorder that can record images as well as the sound coming out of your computer. As a well-established video editor, AceMovi is mounted with features like split screen, filters, animations, texts, and music library. You can use everything you see in the software to embellish your video.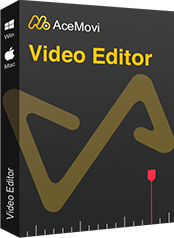 TunesKit AceMovi Video Editor
Security Verified. 5,481,347 people have downloaded it.
Best easy-to-use non-linear video editor for beginners
Basic and advanced features that make your video better
Multiple filters, transitions, background music, sound effects, text, templates etc.
Various output options to choose from format, device, social platform
Make a video shorter within a few clicks
Next up I'm going to show you how to shorten a video in TunesKit AceMovi. Before you edit your video, make sure that you have already installed TunesKit AceMovi on your computer, this software currently supports Windows and Mac systems.
Step 1: Open TunesKit AceMovi on your computer and start a new project by clicking File > New Project. A new project will then be created.
Step 2: Import your video by directly dragging your video to the timeline or go to File > Import Media and choose the video you want to shorten on the timeline.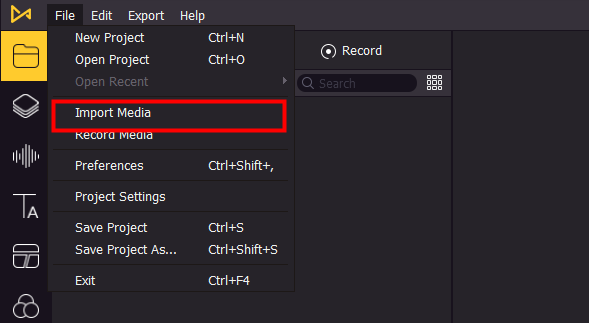 Step 3. To make the video shorter, you'll need to cut out the unwanted parts, which can be done with the help of the Split tool. Move the playhead to the point where you want to split. You can use the Left and Right buttons on your keyboard to move frame by frame for precise cutting.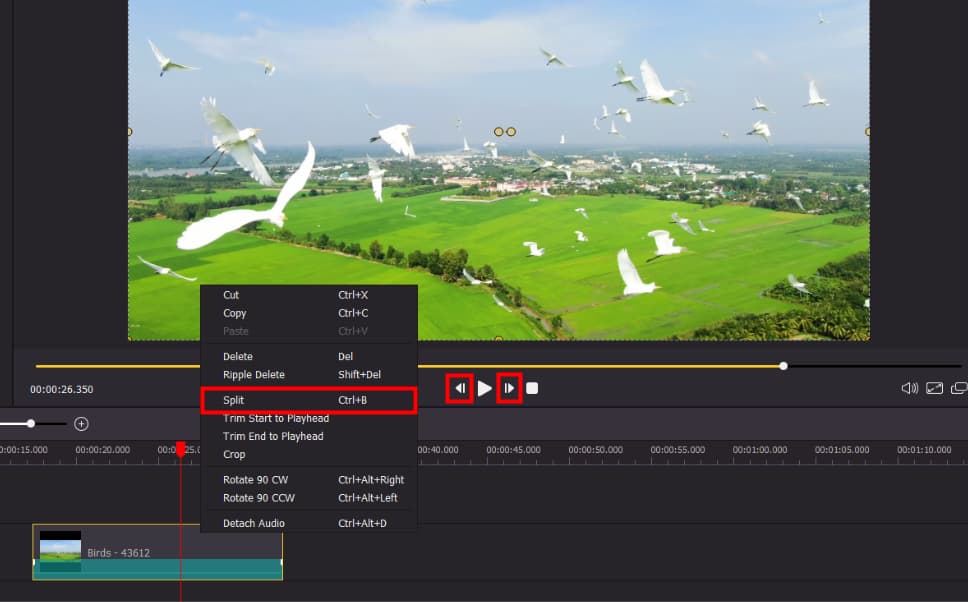 Step 4. Right-click your video in the timeline and then click Split. Then your video will be cut into two parts. If you want to delete the unwanted part, simply click on the footage in the timeline and press the Delete button on your keyboard to delete. If you accidentally delete the part you still want to be preserved, you can press Ctrl+Z to undo the step or go to Edit > Undo.
Step 5. After finishing the split, you'll need to combine all the shattered clips into one to make it continuous. Simply drag the clips on the timeline and match the end and start of every clip.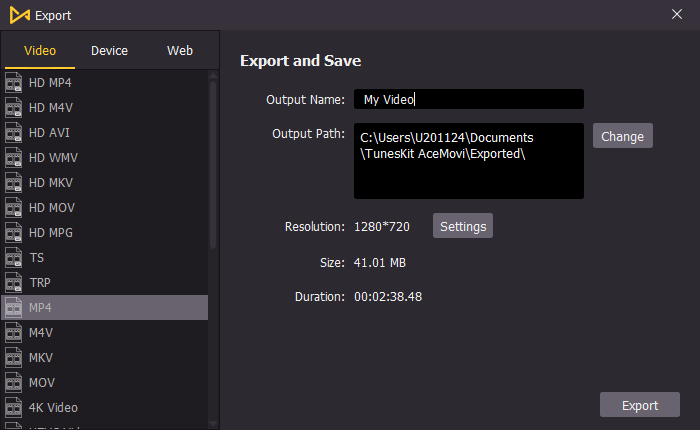 Step 6. Click Export at the top menu of the screen, then click Export Video. Here you can choose which format you want your video to be exported, you can also adjust your video by clicking Settings and choose the quality of the exported video and then click OK. Click Export again, then your video will be exported to the selected location.
How to Make A Video Shorter without Cutting
If you don't want to cut any part of your video but still want to make it shorter for TikTok, Instagram Reels or YouTube Shorts, there's also a method to make your video shorter without cutting in AceMovi. In this part, I'll show you how to use the speed change feature in AceMovi to make your video faster and shorter, keep reading.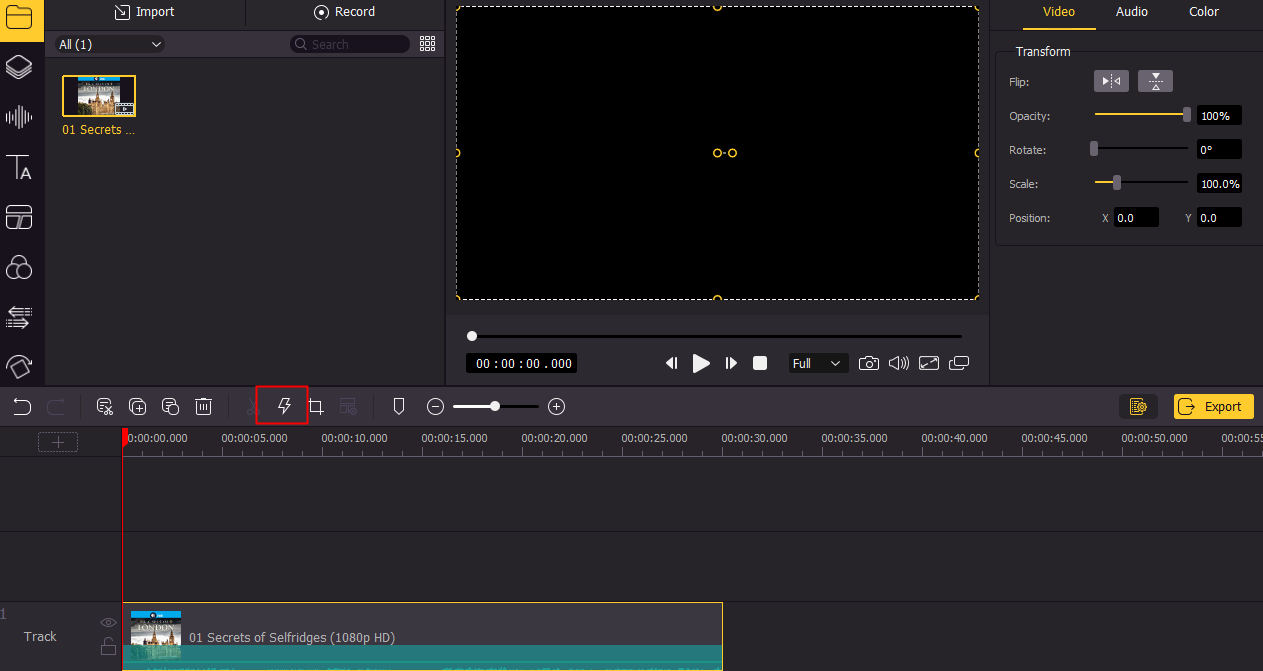 Once you've added the video onto the timeline, click on your video to select. Then click on the Speed icon in the middle toolbar. Move your mouse to Fast, then choose a speed in the dropdown menu. You can choose 2X, 4X, 8X, 20X, 50X and 100X faster for your video.

However, if you want to change your video to a specific speed, click the Speed icon in the middle toolbar and choose Speed Custom. Drag the slider to the speed you want or directly type in the speed on the right. Down below, you can set the duration for your video, and your video will be speeded up accordingly.
Bottomline
To sum up, you can use TunesKit AceMovi to make a video shorter by cutting the video or turn it to a faster speed. Both methods can be used simultaneously as you need. For better viewing experience, you can change the resolution of your video in AceMovi to make it fit into different platforms. Try AceMovi by clicking the button down below, and start making your short video stand out.