To bring out a new look to the video, you require incredible software which is alive with ingenious designs and eye-popping flavors. Choose the picks that also retain the original quality of the videos after the process of compositing complicated VFX (video effects) and other necessary frame trimmings, croppings, and convertings.
You'll find that getting the correct attributes to enhance the overall display of the videos is quite challenging. But, a proper video effect program assists you by recommending the best filters to give out content with a pleasing output. Here, you will discover the 7 best video effects software that works optimally on Windows & Mac systems. Based on your requirements, select your video-making helper to apply fabulous VFX!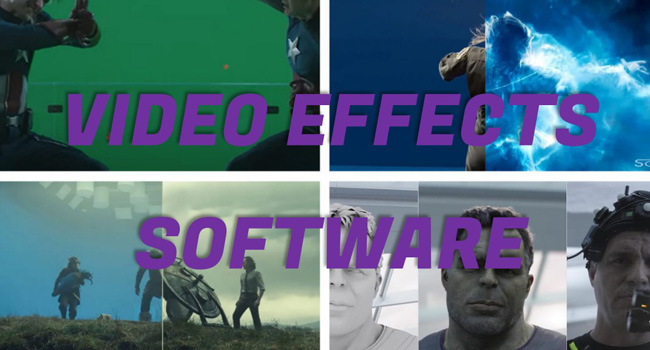 7 Best Video Effects Software in 2022
In this section, a quick synopsis of the best seven video effect software is discussed. Surf them carefully and select the perfect program that meets your expectations.
Top 1. TunesKit AceMovi Video Editor [Windows & Mac]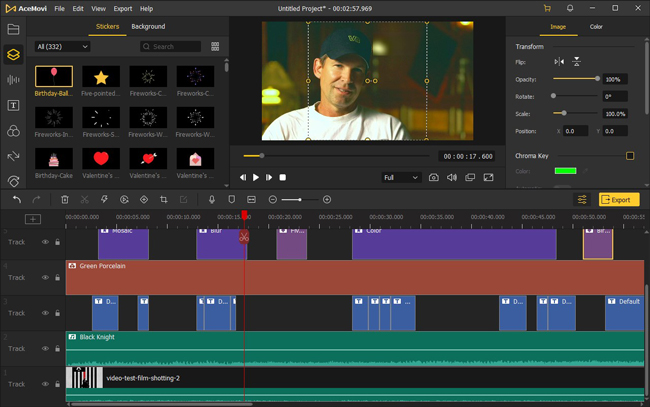 It is high time to produce magic in your videos using the AceMovi Video Editor. This software enables the users to tell their stories in a creative format by editing the content professionally. Include video effects like impressive transitions & filters, background-changing green screen, keyframes, reverse, blurring, mosaic, sharpness, and split-screen.
Use the edit tool to rotate, flip, crop, and zoom the videos precisely. Split the videos and merge them appropriately for the best effects and control the speed of the video play to obtain desired outcomes.
Step into the official webpage of AceMovi software and enlighten with the optimal usage of the program using the tutorials. This tool has a recorder option to capture the screen activities. You can also create slideshows with the videos with the help of the slideshow maker module.
AceMovi VFX Software
One-stop, streamlined user interface
Presets in texts, filters, and transitions
HD, Full HD, and 4K resolutions
Record computer screen at any aspect ratio
Low-end Windows and Mac compatibility
Pro chroma-key to apply green screen
Reverse a portion of video or audio
Top 2. VSDC Free Video Editor [Windows Merely]
Another tool that adds mind-blowing effects to the content is VSDC Free Video Effects Software for professionals. In this tool, you can find huge collections of filters, overlays, transitions, titles, and effects to personalize the video content. Skilled users can opt for this software to customize their captures beyond their imaginations.
It is accessible to find options like film grain, two-tone and light leak to work on the fine details of the videos. Enable the auto color correction and audio sync option to get a better view of the videos. More than that, 360-degree video editing is supported by VSDC, which gives you channels to add 3D texts and charts.
Up to now, VSDC is alive with a streamlined interface that consists of unlimited tracks for texts, videos, sounds, and photos. You can make a photo slideshow with pre-made templates in a couple of clicks. On the Exporting panel, users are able to choose to share their edits on YouTube, Twitter, or other platforms.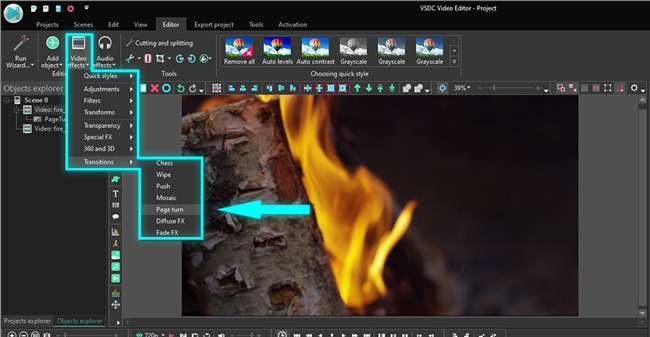 Pros:
360-degree subtitles and charts
Convert video to 1080p with one click
Mosaic and Fade video effects
Apply quick styles
Provide SFX to improve audio quality
Cons:
Troublesome editing process even if you want to trim a video
Paid services for hardware acceleration and 3-dimension effects
Top 3. Corel Video Studio Ultimate [Windows & Mac]
Corel VideoStudio Ultimate belongs to an easy-to-use special effects software with powerful performance. Most filmmakers use it to express their thoughts and ideas innovatively. This program supports 4K and 360-degree video editing.
Use lens correction, and 3D editing to include high-definition changes to the existing content. It comprises more than 2000 effects to enhance the overall appearance of the video content. For example, users are accessible to apply burring and mosaic effects to cover unwanted parts.
What makes Corel Video Studio stands out is the Face Effects with which you can modify the quality of the human face in the video, including Eye Size, Face Width, Skin Smoothing, and Skin Tone. By the way, all video effects can be used from the "Edit" panel.
Pros:
Simply-designed user process
Special face effects to fine-tune the eye, face, skin, etc.
Lens correction
Convenient sharing channel
Add a new narration by the voice-over recorder
Cons:
Only a one-off fee of $99.99 is provided, but the possible updates that need you to purchase more licenses to access them
Top 4. Adobe After Effects [Windows & Mac]
Adobe After Effects video editing software offers users advanced options and motion graphics to customize content beyond expectations. This program has huge plugins to support a wide range of functionalities. The online tutorials and the big library provide in-built solutions for video edits.
Use this subscription-based video editor that has a steep learning curve yet is an efficient application. The motion graphics and impressive visual effects trigger a wow moment in the observers. Built-in diverse effects include 3D channel, blur and sharpness, color correction, distorts, keying, and CINEMA 4D.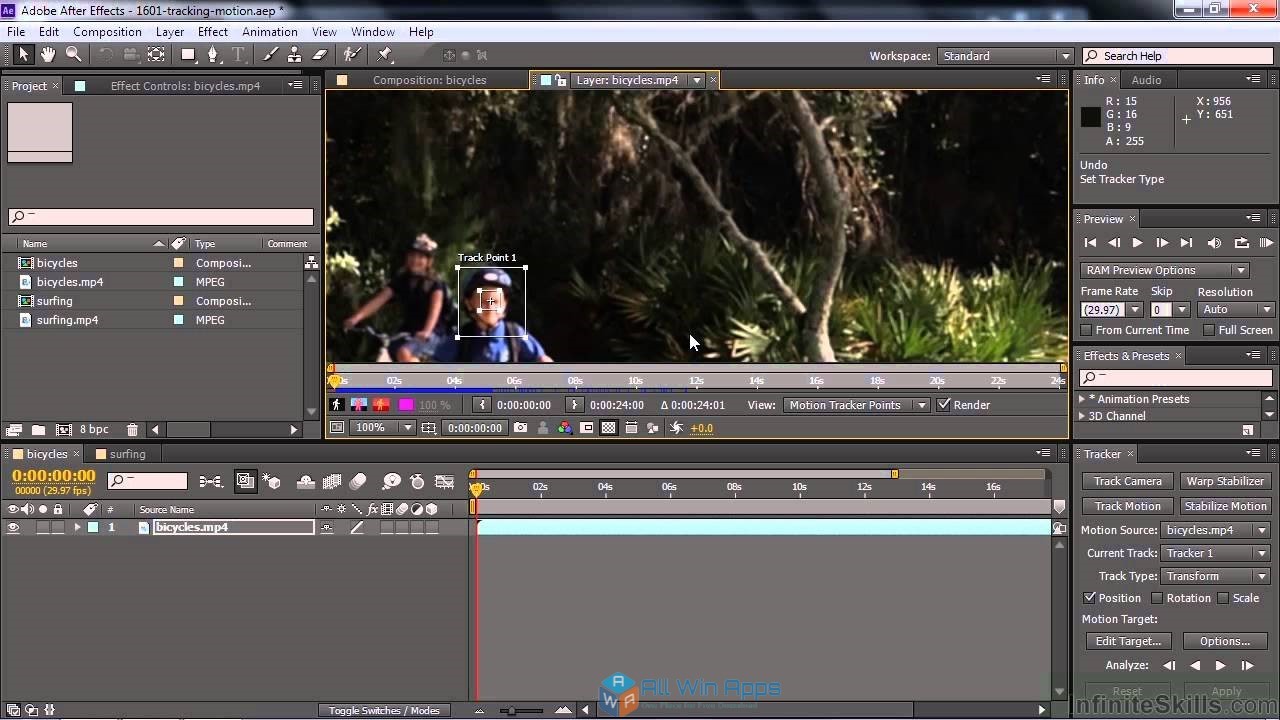 Pros:
Screen recording feature
Convert resolution and frame rate on one screen
3D ready-made text templates
Logo and character animator
Keyframe label colors for personalized organization
Cons:
30-day expiry date
Hard comprehend curve
Top 5. Hitfilm Express [Windows & Mac]
As a popular visual effects software, Hitfilm Express offers a wide range of features to simulate and track the 2D and 3D motion in clips. The powerful plugins help you to modify the default functionalities.
One thing about HitFilm Express you need to know is that you may read that some pages say that it is free, actually, it is wrong. Users should buy premium accounts to use them.
You can find options that include lens flare, video stabilizers, lighting effects, Chroma key, color correction, and particle effects. There are more than 875 video effects available in the built-in library to create better changes to the video content.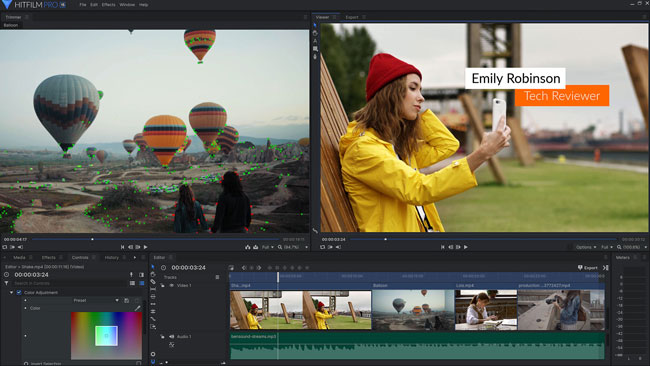 Pros:
8x faster playback speed
8k resolution export
Full of ready-to-use presets
Sync and mix audio in no time
Drag-n-drop video transitions
Cons:
It is paid for all licenses
Cannot preview some effects
Top 6. Blackmagic Fusion [Windows & Mac]
Some filmmakers use Blackmagic fusion to edit their videos professionally. This free video effects software offers 3D support and enables users in real-time editing. You can split the videos into multiple screens for better editing experiences.
The basic version of Blackmagic fusion is free and you can customize the video content without any watermarks. It is compatible with Windows, macOS, and Linux.
The Nodes gives you a professional process for making frame-by-frame color corrections in hue, saturation, contrast, lift, gamma, and brightness. The interface of Blackmagic Fusion is the same as DaVinci Resolve, but the difference is that the latter is more convenient for beginners.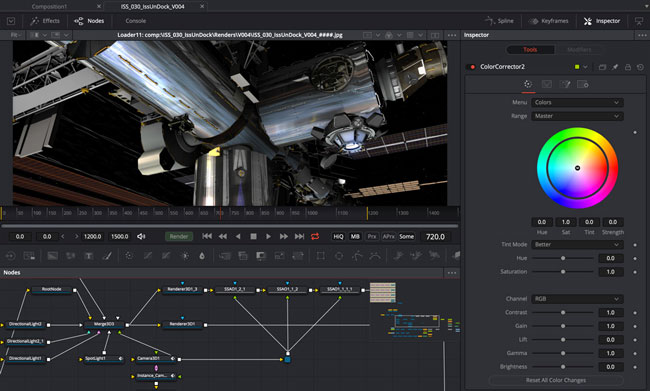 Pros:
Cross-platform VFX software for Linux, Windows, and Mac
Node-based interface
A massive of effects like 3D and VR support, dramatic titles, and broadcast graphics
It is available to save your composition as a template
Noise de-nosing and sharpening feature
Cons:
It isn't intuitive at all
A bit expensive to buy
Top 7. Apple Motion [Mac Only]
Customize the videos with the best visual effects using the Apple Motion software in the Mac systems. Use this program to create titles, insert effects and transitions to personalize the content as per your requirements.
Apple Motion has animated video elements to improve the overall appearance of the videos. It provides 360-degree editing support and the user-friendly interface ensures smooth performance.
Users are allowed to apply numerous backgrounds of text styles, shapes, gradients, replications, shape styles, and photos. For instance, inside the Content panel, you can select from a vast library of shapes for flowers and leaves. Also, Apple Motion comes with a node-based timeline to composite a video mixed with complicated effects that are eye-catching.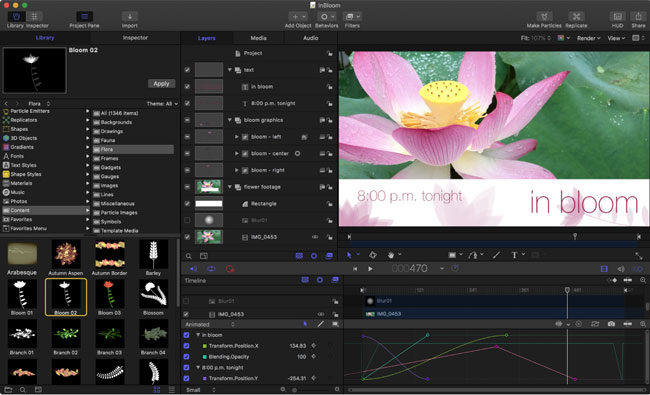 Pros:
The interface timeline is node-based
Massive stock of presets
Render video effects at a lightning speed
Multiple layers to cover
Precise sound mixing and enhancement tools
Cons:
Windows users cannot use it
App compatibility is lacking
VFX Editing Software Frequently Asked Questions
A. What is VFX in video editing?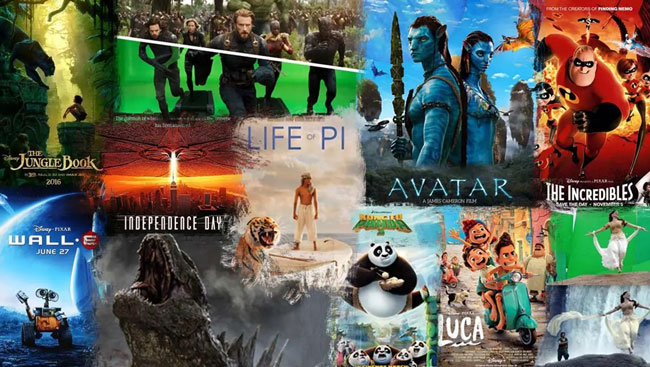 VFX in video editing refers to Video Effects. It is the special effect you can include during the editing phase. There are elements and capture settings that are impossible to enable in the shooting mode. After the recordings, you can add the VFX of slow-motion, graphics, green screen, keyframe, etc. in videos using reliable video editors.
B. How many types of VFX are there?
There are 5 main types of VFX and the count increases due to the advent of the latest techniques in the video editing industry. They are Computer Generated Imagery (CGI), Motion Control Photography, Chroma Key, Stop Motion Animation, and Digital composting.
C. Which VFX software is best for beginners?
AceMovi video editor, HitFilm Express, and Blackmagic fusion are some of the VFX software that beginners can opt for to perform video edits as per their requirements. These are simple tools with user-friendly interfaces and the novice can work like an expert hassle-free.
D. Is Blender an VFX? Or HitFilm Express? What are the differences between Blender, HitFilm Express, and AceMovi?
Blender and HitFilm Express are VFX software. The VFX takes place at the time of recording. All video special effects were captured in real-time and rarely created during the editing process.
The basic version of Blender and AceMovi are available free of cost and the commercial package requires purchase according to your usage. But HitFilm Express is paid.
In-built visual effects provided by the three VFX software vary and the subscription benefits are different from one another. TunesKit AceMovi has a customizable, easy-to-apply interface when compared to other VFX software; Blender is suitable for 3D video creation, and; HitFilm Express is capable of detecting faces and motions in the frames.
Lastly
Video effects software usually needs high-end computers to run them without losing the frames when editing. However, those 7 picks for applying VFX won't bother you at that point. You can safely download them on your computer and commence editing content with amazing effects. On top of that, the free trial versions of them provide you with unlimited tracks to edit batch texts, videos, audios, and photos at once.