"Since I found Adobe Premiere Pro so troublesome that I cannot master it in a short moment or use it to trim and crop my MP4 videos easily. It wastes my time and causes me annoyed because I've already bought the premium accounts. So, is there any alternative to Premiere Pro that would better be applied to low-end computers and comes with easier guides?"
If you are a filmmaker, YouTuber, or anyone who creates videos regularly, you know that Premiere Pro is popular. It is a good program with a wide range of features, but popularity does not equal suitability. Based on testing, PR is intricate and cannot smoothly operate on low-end computers. So, this article is about to share with you the 9 best Premiere Pro alternatives. Let's start this!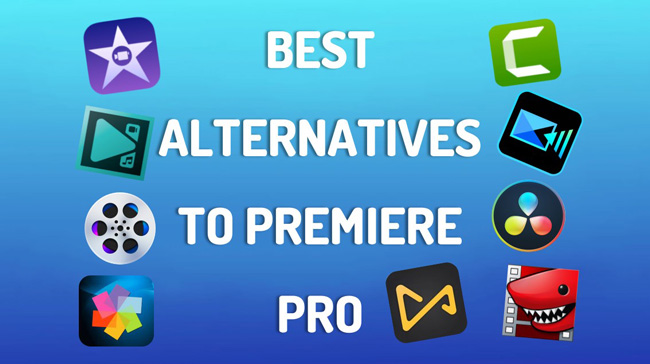 Why Do Not Use Premiere Pro Any More
So, why would someone want to give up Adobe Premiere Pro? There are a few reasons. The first point is that Premiere Pro has a very very very hard learning curve. It can be difficult for someone who is new to video editing to get the hang of some of the important functions like trimming and converting.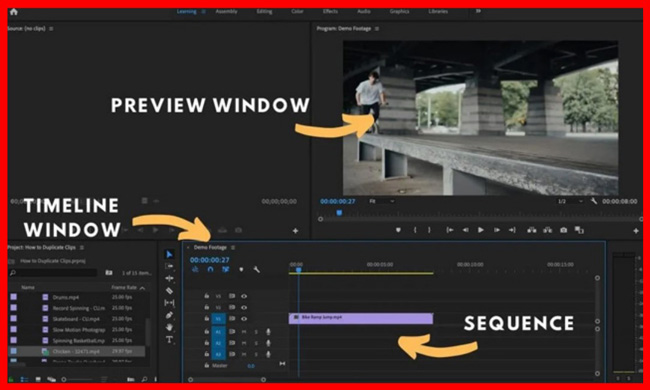 Also, Adobe Premiere Pro can be a bit pricey. The cost of the software, combined with the cost of hardware that can handle Premiere Pro well, can add up quickly. Finally, it requires a high-end OS in order to run perfectly and edit videos without dropping frames. This means that people with older or less powerful computers may have trouble manipulating them properly.
These are valid aspects to look for an alternative to Premiere Pro. Luckily, there are many great premiere pro alternatives on the market that offer similar (if not better) features at a fraction of the cost.
9 Best Alternatives to Adobe Premiere Pro [2022]
Top 1. TunesKit AceMovi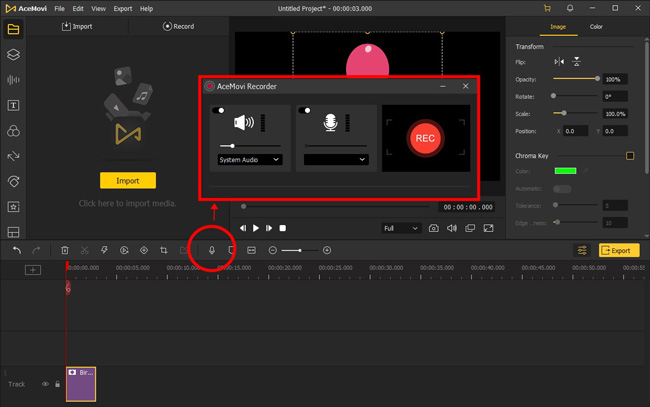 Designed to unleash the creativity of every artist, TunesKit AceMovi is an all-in-one video editor for Windows and Mac users. As the best alternative to Premiere Pro, AceMovi supports a wide range of music libraries and provides hundreds of built-in resources, such as filters, transitions, titles, and effects, to help you make your own masterpieces from scratch.
Besides its high-end video editing functions, this tool features a screen recorder, webcam recorder, and slideshow maker tool to serve different needs. Most importantly, the software supports various formats, including MP4, M4V, MOV, and others. After video editing, the app allows you to export videos to YouTube, Vimeo, etc.
AceMovi Video Editor
Built-in webcam/screen recorder
All-in-one user interface
Trim and cut out unneeded clips
Extract audio from videos
HD and Full HD resolution
Overlay videos under videos
Convert aspect ratio for social media
Enjoy the trial version for free
A short review of TunesKit AceMovi for recording, cutting, and editing videos
Top 2. VSDC Free Video Editor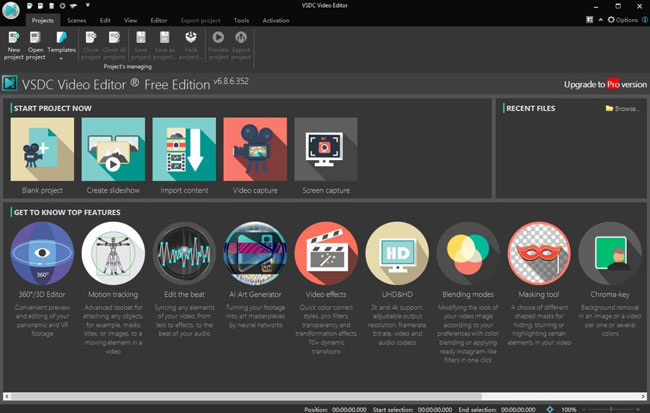 Unlike many Premiere Pro alternatives that require a monthly/yearly subscription, VSDC Free Video Editor is free to download and use forever. It's a non-linear tool with a clean interface that provides users with powerful video editing features such as object transformation and color correction.
VSDC program generally offers decent graphic design capabilities and allows users to create simple animations. It also comes with a powerful Chroma Key (Green Screen) feature that can be used to create special effects and remove the background from your video. You can also access essential features like zoom, charts, and object library from the top menu.
Pros:
Free alternative to Premiere Pro
Pre-designed project for making a photo slideshow
Advanced color grading
Share editings on YouTube and other social platforms
Multi-track timeline
Cons:
Hard to use for beginners
Mac cannot operate it right now
Top 3. VideoProc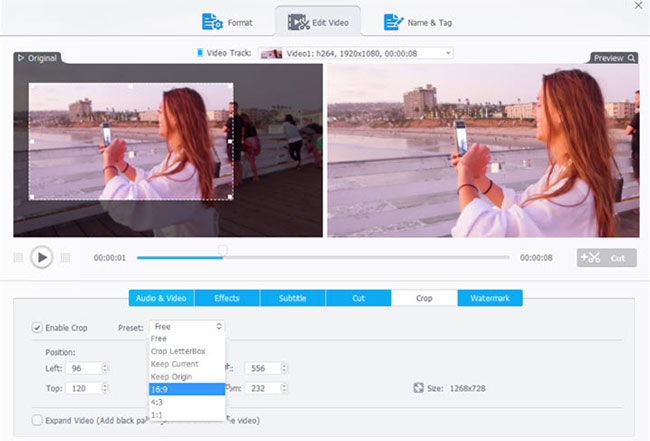 As a one-stop solution for video processing, VideoProc is capable of compressing, cutting, merging, and transcoding large-sized videos shot by GoPro, DJI drones, iPhone XS/XR/11 (Max), etc. at Level-three Hardware Acceleration tech. What makes this tool becomes of the best alternatives to Premiere Pro is that the interface is so panel-based so you can switch between functions with one click.
Video Proc also comes with an integrated screen and webcam recorder that helps you record live streaming videos or create tutorial videos with voiceover effortlessly. Using VideoProc, you can remove noise, stabilize videos, add watermarks, and much more.
Pros:
Panel-based user interface
Preset aspect ratios
Change file name and tags
Convert video to other formats
Crop out unwanted portions from videos
Cons:
Only one track under the timeline
It lacks music resources
Top 4. DaVinci Resolve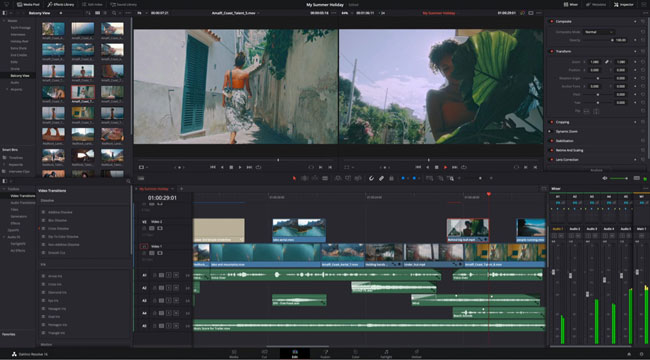 If you are new to video editing or do not have the time to learn a complex program like Premiere Pro, then DaVinci Resolve might be a very good option for you. DaVinci Resolve is designed to be powerful yet easy-to-learn while still providing users with a plethora of transitions.
Some of the features included in DaVinci Resolve: green screen, split screen, face-off, tilt-shift, and mosaic blurring. DaVinci Resolve also offers a wide range of built-in resources, such as filters and titles. It is a smart Premiere Pro alternative for those who want to create beautiful videos without spending hours learning how to use a complex video editing program.
Pros:
You can use it without watermarks
Up to 4K/2160p resolution
A handful of transitions
Unlink the video and its soundtrack
Export your files on social media
Cons:
You have to download an extra music library
It's suggested to prepare a high-end computer to download it
Top 5. Pinnacle Studio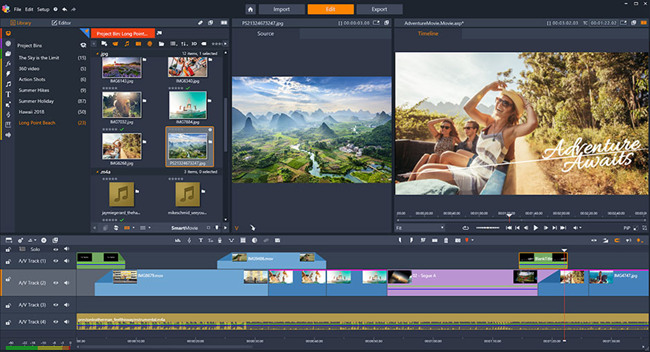 Pinnacle Studio is a selected alternative that is very similar to Adobe Premiere Pro in terms of features and functionality. It helps users combine or merge multiple files under one track, as well as record new footage with headphones or microphones. There is a free version for both Windows and Mac that you can use directly.
However, Pinnacle Studio has a much lower price tag. It also has a bit of a learning curve, but once you get the hang of it, Pinnacle Studio can be used to create some fantastic videos. This program also has many built-in resources, such as filters and transitions, to help make your videos look professional.
Pros:
Motion tracking
Full of effects and subtitles
Multiple tracks for editing batch files
Real-time sound waveform
Meticulous settings
Cons:
It's not beginner-friendly
Some of the features like green screen effect are limited for free licenses
Top 6. Camtasia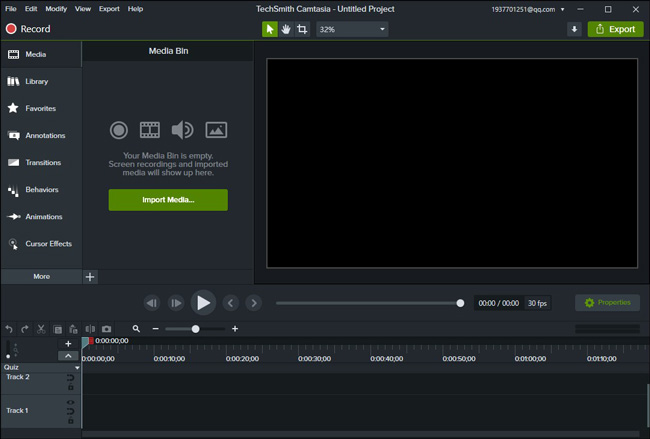 Camtasia is possible the closest Premiere Pro alternative on this list in terms of system stability and the multipurpose interface. It is a Hollywood -grade video editing program that is used by professionals all over the world. The tool offers separate workspaces for editing, color correction, audio post-production, and visual effects. It also has a comprehensive Fusion page for compositing.
Even though the tool has quite a steep learning curve, it is worth checking out if you are looking for an alternative to Adobe Premiere Pro. The software is available for Windows, Linux, and macOS. Users either purchase the premium versions or use the free ones without expiry and effect limits.
Pros:
Screen recording tool
Add annotations
There are more VFX
Take a snapshot with one click
Effects of behaviors and animations
Cons:
Limited exporting video formats
Buy the premium accouts to remove the branding watermarks
Top 7. CyberLink PowerDirector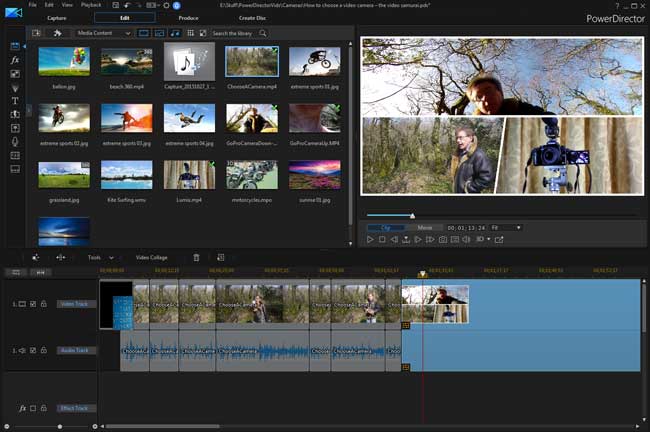 If you are looking for an affordable Adobe Premiere Pro alternative with similar features, then CyberLink PowerDirector will be the right choice for you. Even though it is not as comprehensive as DaVinci Resolve, it still offers a wide array of common video editing tools and features. It comes with a reasonably simple interface which makes it great for beginners.
In addition to all of the standard video-making features, CyberLink PowerDirector offers 360-degree preview, color correction tools, audio enhancement features, and much more. Users can enjoy cool effects such as motion tracking, dynamic keyframe controls, and mask design.
Pros:
Images and videos stock
Add voice-overs to your video
Render effects in real-time
Unlimited tracks for video editing
Speed up or slow down the playback
Cons:
Only with pro version can you remove the watermarks from your exported files
Top 8. iMovie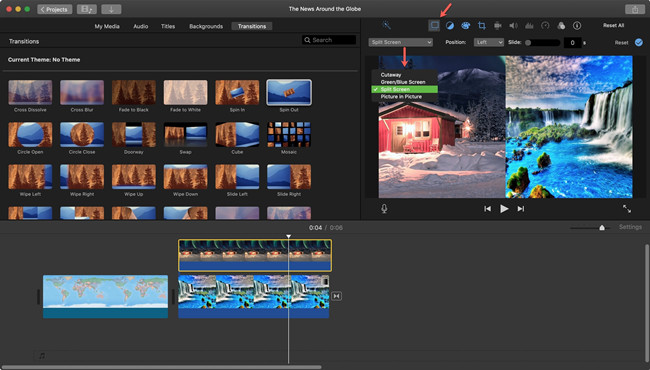 The Apple iMovie is supposedly the best free Mac video editing software. If you have a Mac, you may already have iMovie pre-installed on your computer. This program is very user-friendly and has a lot of features that even some of the more expensive video editing programs do not have. For example, iMovie has built-in effects and filters that can make your videos look professional with just a few clicks.
iMove also features an intelligent green screen tool that allows you to superimpose your images or footage over another background. In essence, iMovie is a great Premiere Pro alternative for Mac users who want to create high-quality videos without spending much money.
Pros:
Make video split-screen or picture-in-picture
Download videos without watermarks
Pro green screen
Convert video dimensions to 1080p
Pre-installed on your iOS and macOS
Cons:
Only with pro version can you remove the watermarks from your exported files
Top 9. Lightworks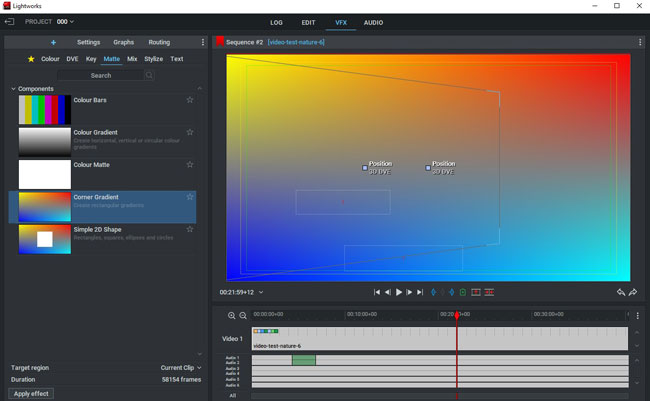 Available for around $23.99/month and with over 30 years of experience in the industry, Lightworks is one of the most robust Premiere Pro alternatives that offer an inspiring range of features for both professionals and beginners. The tool is compatible with all convention operating systems, including Windows, Linux, and Mac.
On top of that, Lightworks supports almost all popular file formats and codecs, making it ideal for those who work with video regularly. With Lightworks, you can trim and edit your videos, add special effects, create titles and graphics, and much more. Besides, Lightworks allows users to share projects on YouTube, Facebook, and other media.
Pros:
Download videos on HD/720p for free
Specific workspace to edit color and sound
A vast option of music and audio effects
Make your video flipped or mirrored
Save files automatically
Cons:
On the trial version, you can only export your videos on 720p quality, MP4 format, and H.264 Codec
Lastly
Overall, there are many Premiere Pro alternatives available on the market. While some of them are more expensive than others, they all offer unique features and benefits that can be helpful for both professionals and beginners. In the end, it is essential to choose the right program based on your needs and budget.
We hope this list has helped you narrow down your choices and find the perfect premiere pro alternative for you. What do you think? Do you have any other Premiere Pro alternatives to recommend? Let us know in the comments below!