Content creators frequently struggle to edit large video files. The simple solution is to split the video and make your life easier! Yes, you read that correctly. And the simplest method to achieve this is to split your movie into two or more portions using a free AVI video splitter tool. Later you can edit and alter individually.
You must split a long-length video to take a specific segment to create a fantastic video or broadcast on social media. For a better presentation of the video in the cinematography field, video splitting is an essential task. It makes it easier to comprehend the results of video content in a much desirable manner.
It is common for Internet users to wish to watch a tiny portion of a more extensive video. An AVI video splitter or cutter is quite functional right now. Many individuals trim videos by deleting elements that are excessive or undesired.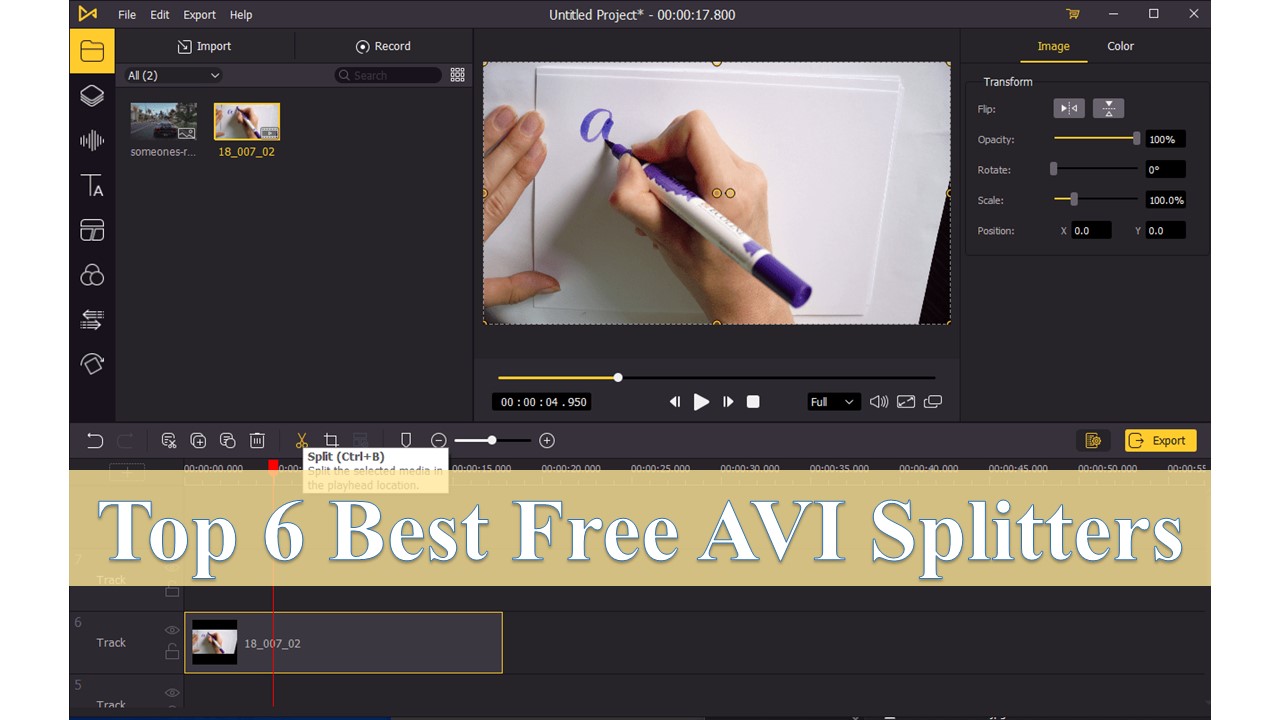 Part 1. What is the Difference between Cut and Split?
Although the terms "cutting" and "splitting" in a video may sound similar, they are two entirely different actions. When you trim a video, you're removing portions of it to make it shorter. However, utilizing an AVI splitter to split a video does not require you to delete any part of the source video. Instead, it splits into two or more individual video files, keeping the original video intact.
Here are the best six free AVI splitters for video editors to try if you want to improve your video editing skills.
1. TunesKit AceMovi
Are you looking for a simple approach to make a great video? Then, AceMovi Video Editor is the tool you've been looking for. AceMovi Video Editor provides many options such as filters, animations, titles, and other creative effects that will help you convey your narrative more effectively. Furthermore, the constructed stock library contains many films, photos, and audio elements, allowing you to alter the video to your heart's content.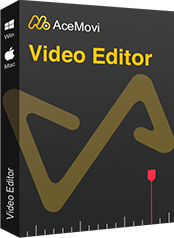 Key Features of TunesKit AceMovi
Security Verified. 5,481,347 people have downloaded it.
Basic and advanced features, such as filters, texts, transitions, etc.
Supports multiple input and output formats of videos
Avaliable on Mac and Windows
Suitable for beginners and professionals
With the following three simple actions, you can divide the movie into seconds:
Step 1: Begin recording your video with AceMovi Video Editor.
Step 2: Upload multimedia to the frame and alter it by dragging and dropping a few effects.
Step 3: Once it's finished, preview it and save it to your computer.
AceMovi Video Editor is the best AVI video splitter on the globe with an MKV file splitter. In addition, it can act as an AVI splitter mac and Windows.
Pros:
The software simplifies the process of combining, trimming, and splitting videos
Anyone can use it because no technical knowledge is required
It's quick and inexpensive
2. Movavi Video Editor Plus
With a one-click option to split a video into two or more portions, Movavi Video Editor Plus is one of the best video editing tools offered to Mac and Windows users. Clipping and 3D AVI splitter is among the key video editing features supported by this automatic video editor.
You can also convert your files to other formats, grab and split recorded video from external sources - all from a modern interface that is straightforward to use.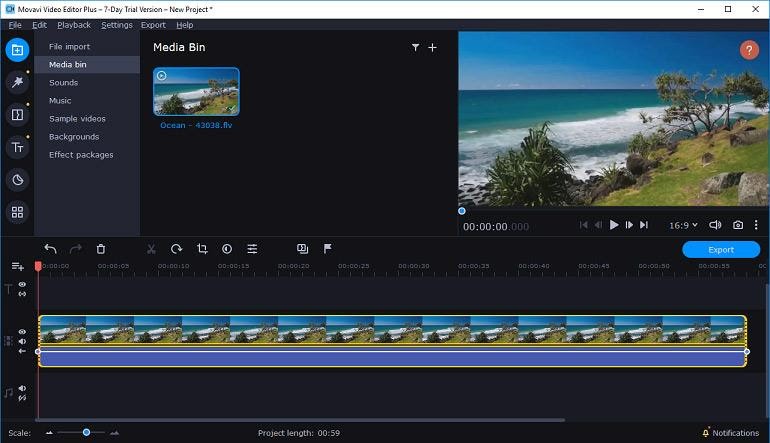 Pros:
Simple UI
Numerous useful tools for altering video and audio tracks
One-click video splitting option with sophisticated choices for multiple video splitting
Cons:
Limited trial duration; full version requires payment
3. Shotcut Video Splitter
Shotcut is an expansive AVI video splitter that allows you to divide videos easily. It's as simple as dragging and dropping the clip into the application. It will not crash, unlike other free programs, because it uses GPU acceleration. However, the primary interface isn't very appealing.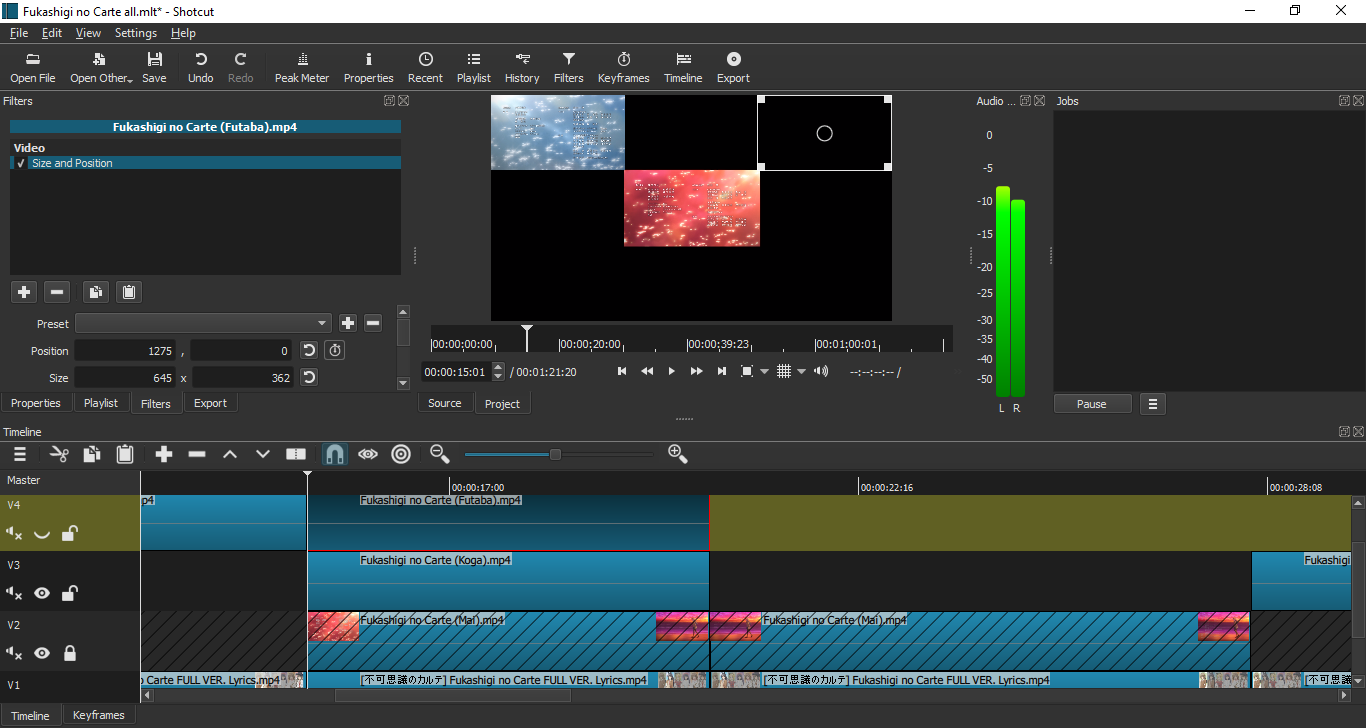 Pros:
Split video for free and quickly
Features Acceleration on the GPU
It supports a large number of languages
Cons:
The main interface is outdated and difficult to use
Only simple splitting is supported
4. iMovie
Following that, we'll discuss Mac's built-in video splitter. This one, like the built-in AVI splitter Mac, does not require downloading and installation. For individuals who don't wish to utilize third-party software, iMovie offers basic video editing. It can trim, divide, add effects, and so on.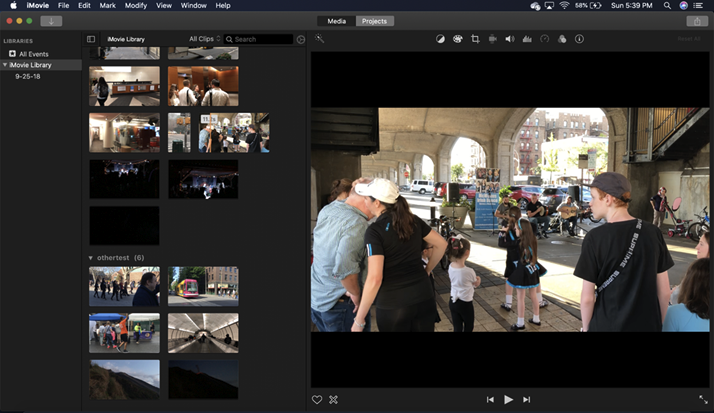 Pros:
It's free to use on any Mac
Allows for 4K video editing
Extremely user-friendly
Cons:
Only a few simple video editing features and limited special effects
Exporting split video segments isn't as straightforward as it could be
5. Avidemux
While some AVI video splitters provide professional-level functionality, Avidemux does not. This program is designed for beginners, with a feature set that concentrates on basic video editing, such as video splitting.
Avidemux includes a one-click option for splitting a video file, similar to Movavi Video Editor Plus. By clicking your cursor on the timelines and pressing A, you can select the beginning of the segment and then pressing B to choose the end. Only the portion you picked will be saved if you save the video.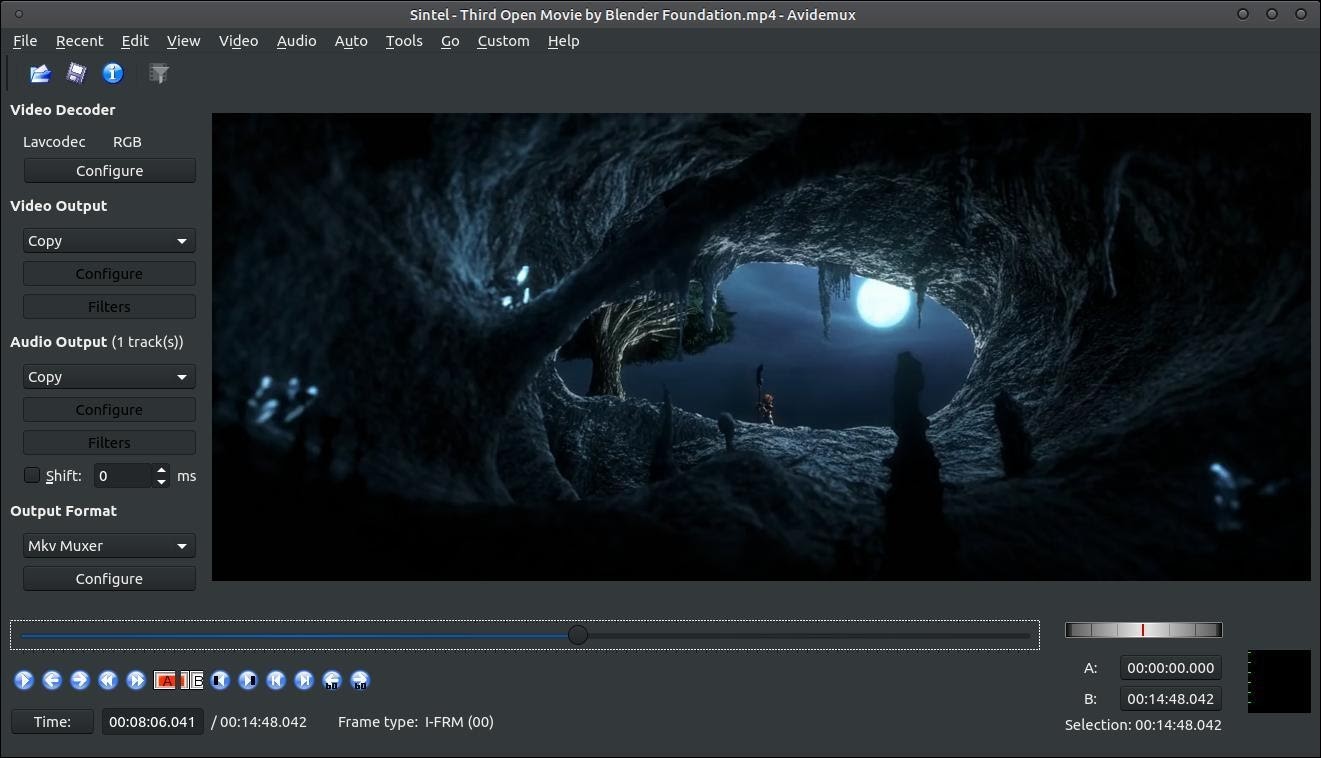 Pros:
Free to use
It's elementary for beginners
Cons:
Outdated interface
Limited features
It doesn't enable users to split a video into numerous files at once
6. Apowersoft
For dividing up lengthy recordings, Apowersoft's online splitting tool offers a simple three-step process. First, import your video, select your segments, and leave the task to Apowersoft's servers to finish and export the final output. This free AVI video splitter can split original videos into multiple files and support all major video file types.
You may also use effortless video editing features to cut videos and distribute them on social media platforms like Facebook and YouTube.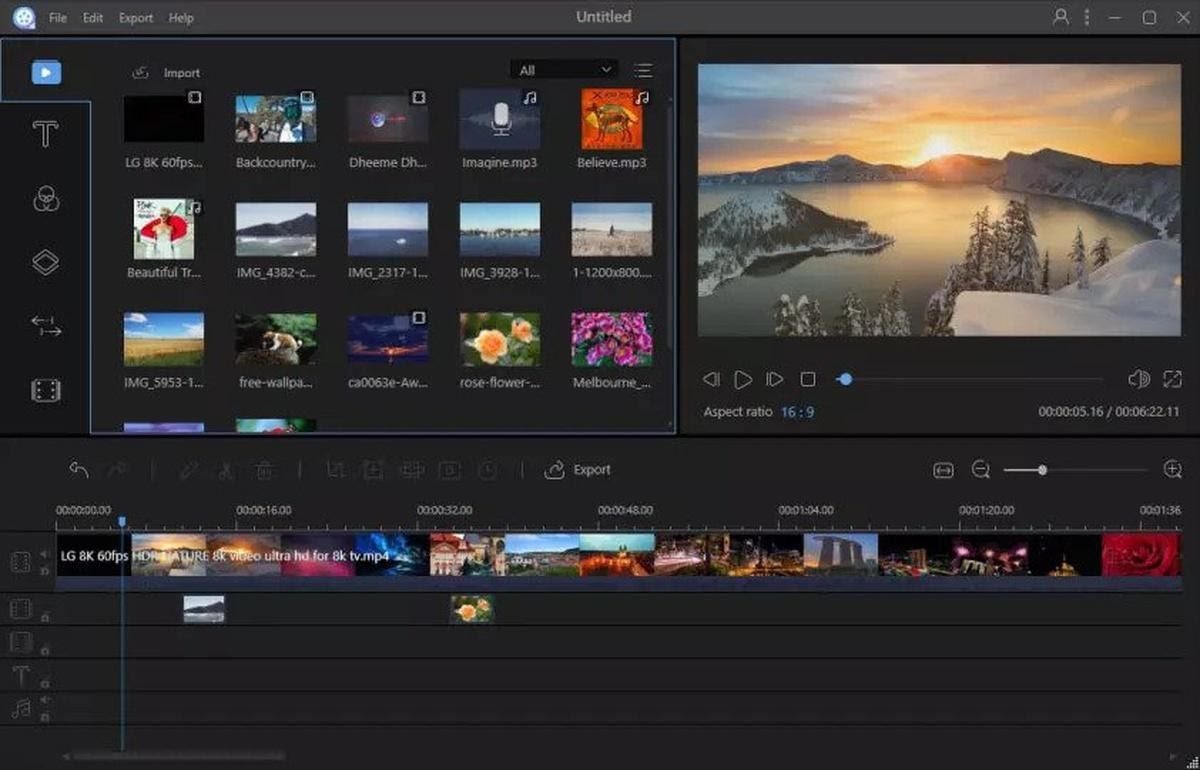 Pros:
Extremely user-friendly design
Allows you to clip and separate video chunks
Ensures that files are erased after 24 hours
Cons:
More specialized video file formats are not supported
Part 2. Bottom Line
Video editing is critical for combining pictures and sounds to create an emotional connection between the viewer and the video they are seeing. However, your sequences can be unorganized and unclear if you lack a decent video splitter. A competent free AVI video splitter with an MKV file splitter and excellent time efficiency, on the other hand, can make your experience worthwhile.
Above, we have provided you with the best AVI video splitter available on the internet. Nevertheless, we recommend AceMovi as the best AVI video splitter due to its proficient functionality. So now you are well-acknowledged and ready to boost your video splitting skills? Then, here is the ultimate guide for you to choose the best one.