Animations videos are made by joining moving elements, such as stickers, pictures, and other media. They are made to explain simple processes in an easy way. In addition, customized animation videos make the content exciting and get the developer's message across in a better way.
Animation videos can be enhanced further using an animation video editor. It helps to simulate 3D animations, thereby enabling you to evaluate the animation video you created. So, the video animations editor effectively reviews animations to produce optimized output.
Different developers offer video editors with animation effects. However, you have to be clear about your requirements when choosing one. If you are confused about which video editor for animation is the best, we have the following recommendations for you. Let's explore them together.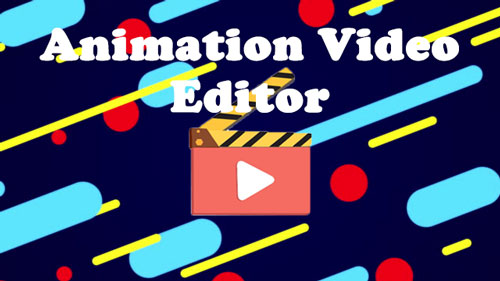 Part 1. TunesKit AceMovi
Tuneskit AceMovi is intelligent software for creating video content. The software is equipped with an intuitive and simple interface. It allows users to create and edit videos with its advanced and efficient video editing tools. So, you can create amazing digital stories in this application. Its digital library includes unique video effects and filters. Plus, Tuneskit AceMovi incorporates amazing stickers, text patterns, and more.
Moreover, this software allows hassle-free keyframe animation. Keyframe functioning in Tuneskit is impressive. It will enable you to create the illusion of movement with ease. Thus, you get the optimized results for video animation in this video animation editor. In addition to this, this tool is also known for incorporating concise editions in the video. Tunekit embeds keyboard shortcuts to enable you to add animations quickly. Last but not least, it lets you preview animation videos when you are creating them. Let's have a quick overview of its key features.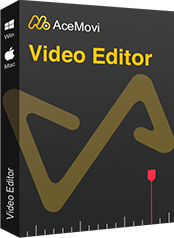 Key Features of AceMovi Animation Video Editor
Security Verified. 5,481,347 people have downloaded it.
Provides simplified editing facilities
It comes with additional features such as a screen recorder, slideshow maker, etc.
It allows sharing animation videos to all platforms
You can quickly learn how to create video animation in Tuneskit AceMovi. The following simple steps can be followed to create a basic level of animation in this application. Let's dive in together.
Step 1. Launch software and import
Click on and launch the software. And then click on the import media option and add files you would like to import.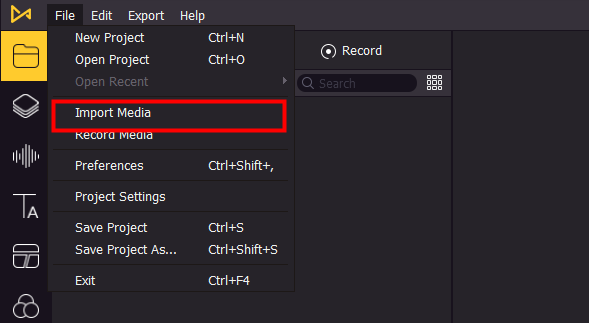 Step 2. Add files to timeline
Add media to timeline and remove unwanted parts.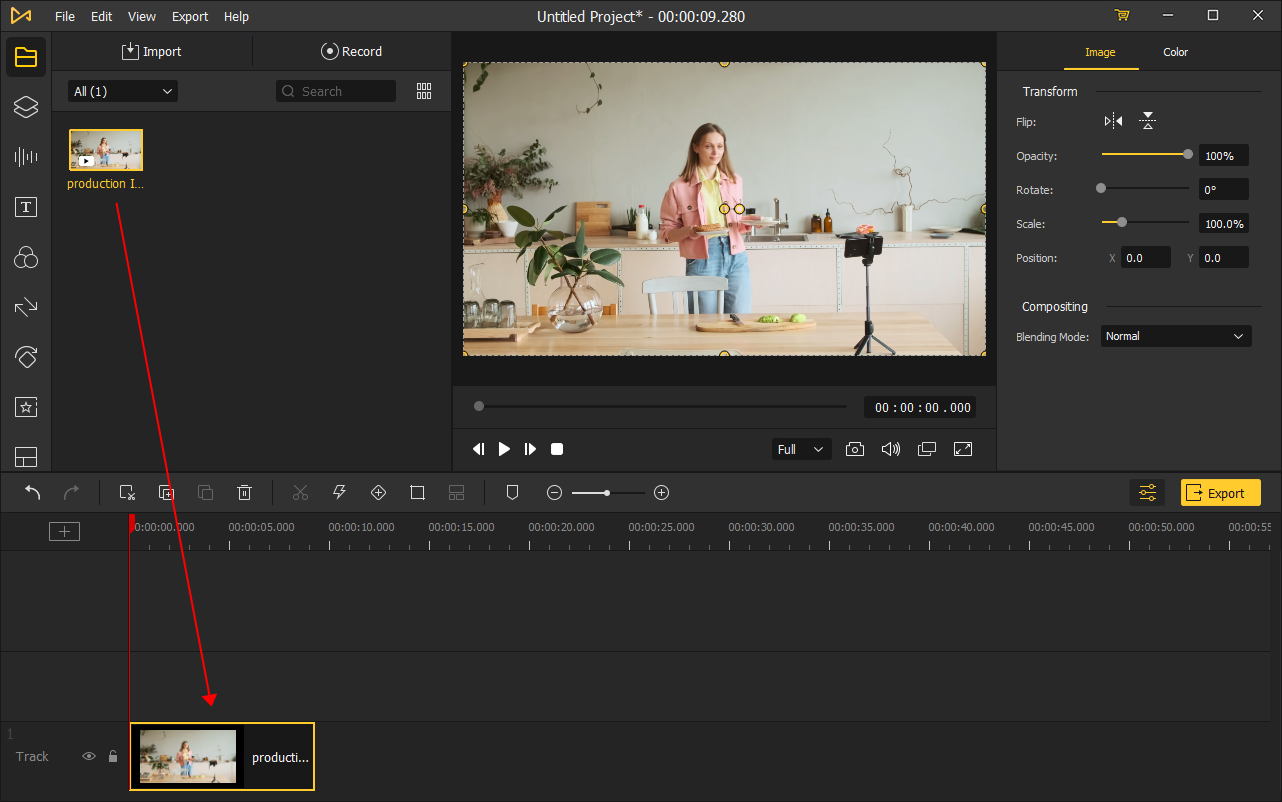 Step 3. Select animations for the video
Click on the animations tab from the left pane and add the desired animation to the video.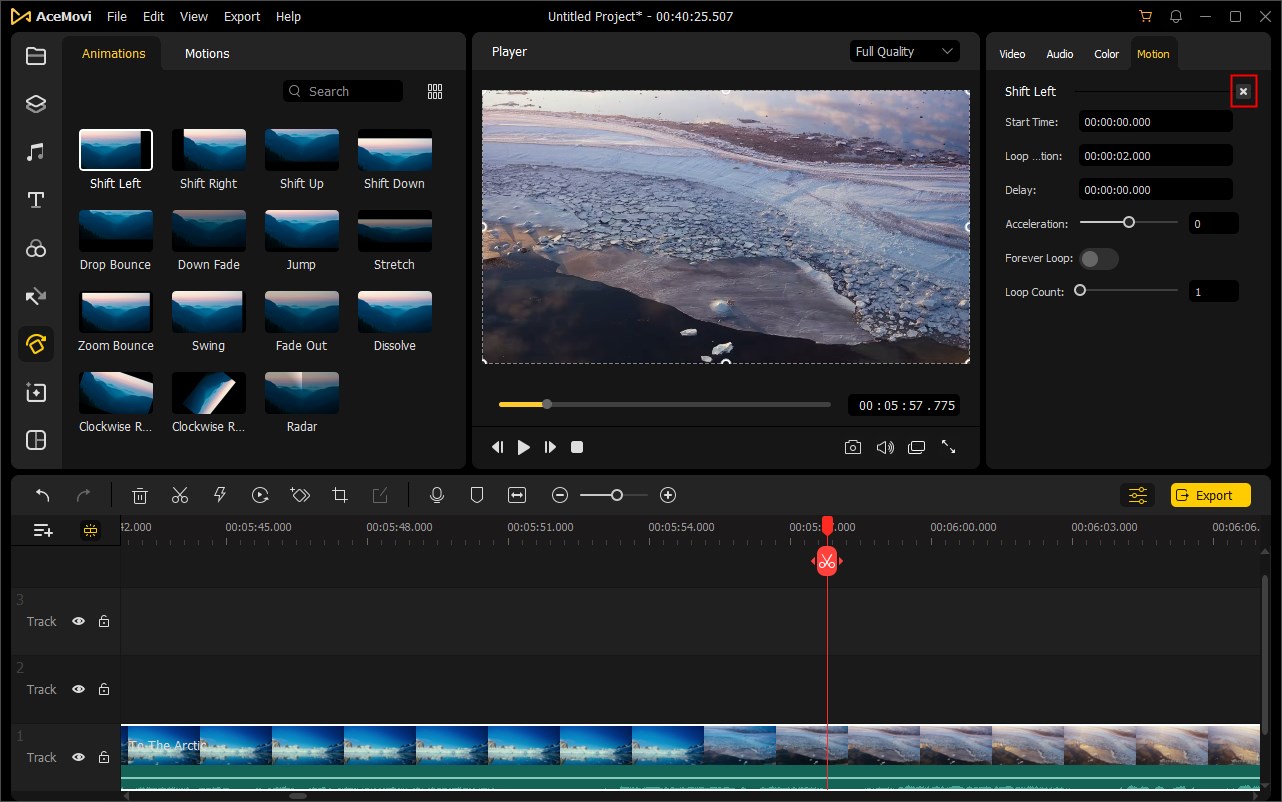 Step 4. Add moving elements to the animation
Select elements from the menu at the left. Add the stickers and choose Badge, as shown in the screenshot.
Note: You may choose any other stickers when creating an animation video.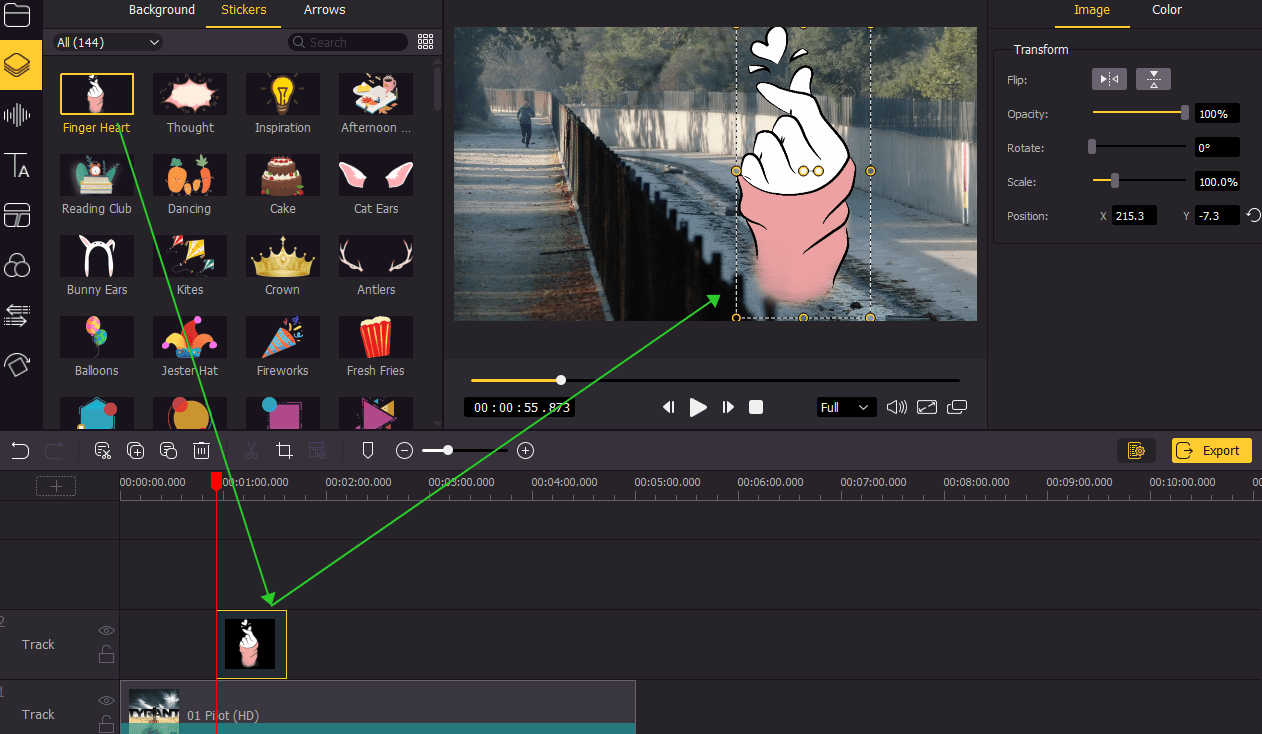 Step 5. Export the animation video
Click on the export button at the left corner of the screen to share the output file.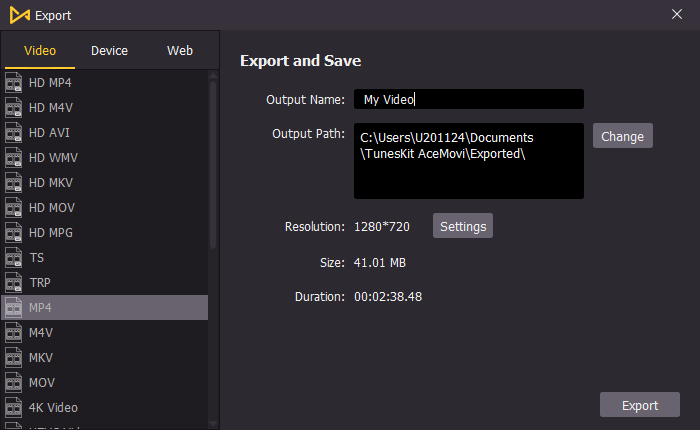 Part 2. Other Recommendations - Best Animation Video Editors
1. Maya
It's a fantastic animation video creator with versatile animation tools. You will find a library with extensive 3D objects in this software. In addition, the filter effects are also incredible in this animation video maker. Moreover, it comes with powerful character creation and state-of-the-art graphics. Animation videos created in this application are also open to customization.
Another exciting feature that Maya offers is the ghosting effect that enables video creators to analyze the movement of animated objects. Furthermore, the deformation effects it uses are likely to help you in enhancing object animation. Lastly, the software allows you to create and modify animation curves through built-in graphical representation.
Key Features
Gives access to high-quality animation effects
Provides powerful motion graphics
Incorporated time editor allows high-level animation editing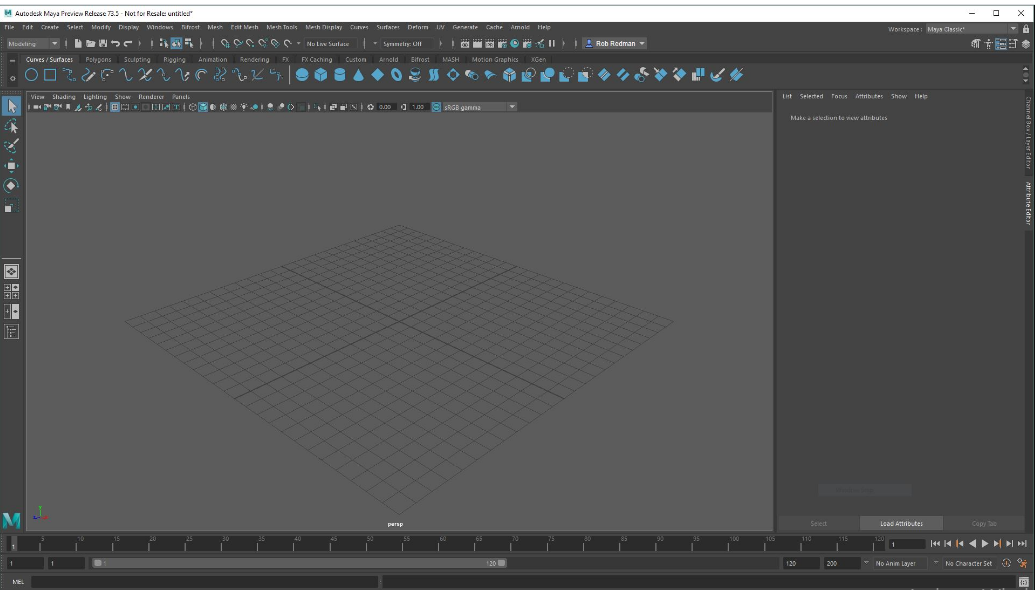 Pros:
3D modeling
Free trial version
Protected from malware
Cons:
Requires technical expertise
2. Photoshop
This is another animation video maker that lets you transform your animation ideas into reality. Photoshop is very easy to use and requires no technical competency to create animation videos. From unlimited layers to easy masking, you will have everything at this one-stop shop. It is a perfect fit for both beginners and professionals.
You can also resize or reposition images when creating animation videos in this advanced software. Photoshop also launches new updates to facilitate users with the latest features. Moreover, it comes with a user-friendly interface and a variety of opacity customization options.
Key Features
It is equipped with high dynamic range images
Provides unique color pickers
Offers versatile color modes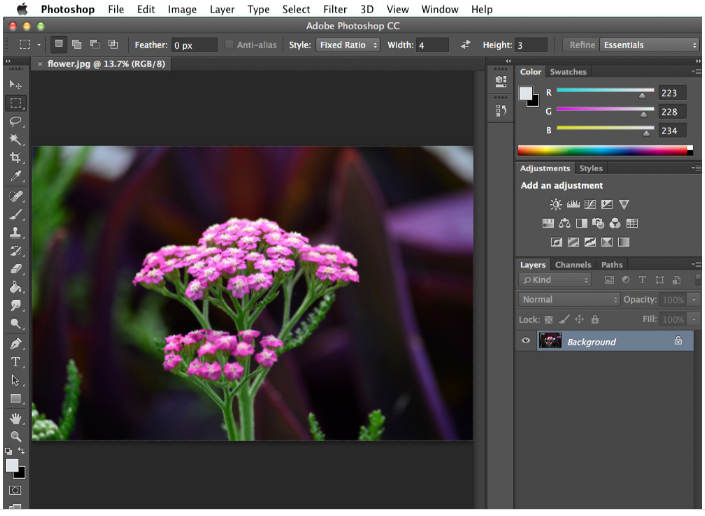 Pros:
Compatible with all mainstream operating systems
Artistic filters
Learning tutorials
Cons:
The trial version is limited to 7 days only
3. Adobe Animate
Adobe animate offers a perfect mix of creativity and innovation. You can design animations of all types in this wonderful animation video editor. So, characters you are obsessed with can be turned live using this Adobe animate. It also specializes in creating fascinating characters, cartoons, etc., through its live brushes collection.
Moreover, you can make your imagination walk and talk through a frame-by-frame animation mechanism. It also comes with powerful illustrations and animations to enrich your content. Another advantage of using Adobe animate is that you can also create coding-based animation within the application. So, it is not the right fit for beginners and professionals who want to design complex animation videos.
Key Features
Equipped with an in-app coding framework
Helps to create doodles, banner ads, and avatars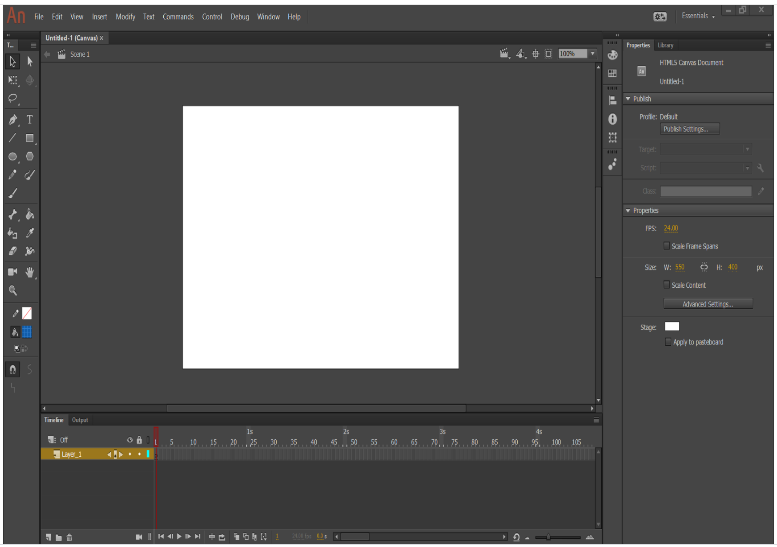 Pros:
Publishable output
Asset panel
Getting started tutorial
Cons:
Limited features in the trial version
4. Autodesk Motion Builder
Autodesk Motion Builder is one of the intelligent animation creators that provide 3D character animation. It facilitates users with its playback option that enables them to create perfect animation videos. In addition, you may also edit your animation videos using this application. The good luck of the users interacting with this tool is that they will find prebuilt moves to produce high-quality animations. So, it offers a blend of interactive environments and responsive tools.
You can also manipulate capture data when tuning character animations. Another laudable feature of Autodesk Motion Builder is its efficiency. So, professionals can create animation videos in a hassle-free and quick process. Moreover, its highly advanced animation tools will also help you create realistic characters.
Key Features
It offers smooth interoperability
It comes with an option to save, preview, and share files
Provides technical support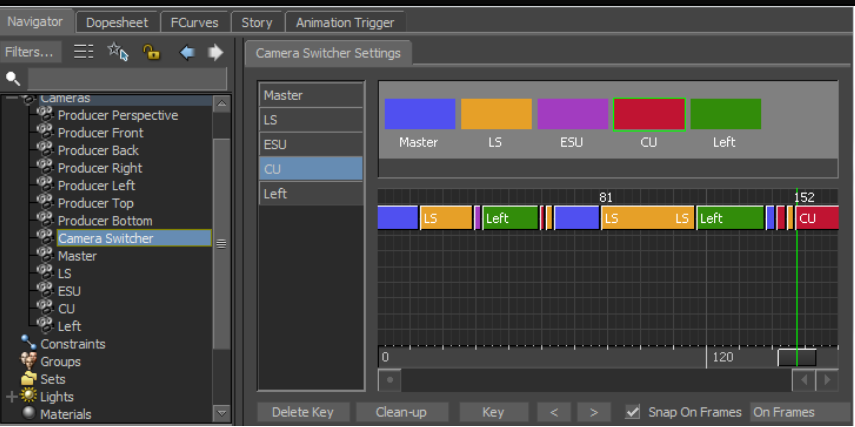 Pros:
User-friendly
Different pricing plans
Free trial version
Part 3. Conclusion
Animation videos are a unique addition to the digital world. They have the potential to conceptualize any random idea that comes to your imagination. You may also illustrate any scene or context to your idea by using animation videos. However, you need a professional video editor with animation effects. Though readily available in the market, you cannot take a chance with any random animation creator. So, we have brought you some best video editors for animation.
The video animation makers recommended in this article will help you visually explain your ideas to your audience. You may choose any of the animation creators as per your preference and requirement. However, Tuneskit AceMovi is one of the trusted platforms that we highly recommend because it is user-friendly and incorporates advanced tools.