Subtitles are a nice way to reach more viewers and get more views on your videos. Many people often confuse subtitles with captions, but they're both different. Captions are one-to-one transcriptions of the video's content in the same language. YouTube, as well as many other platforms, can create auto-generated captions nowadays, so you don't need to worry about creating captions for your videos manually.
Subtitles, on the other hand, are different. Subtitles are in a different language and are meant to target foreign audiences who don't speak the language of videos. Subtitles let you popularize your videos in foreign markets even if they're not in their native languages.
There are numerous subtitles generator tools available in the market today that can help you create your subtitles in no time. This article talks about the 8 best video subtitle generators out there. Without any further ado, let's dive in.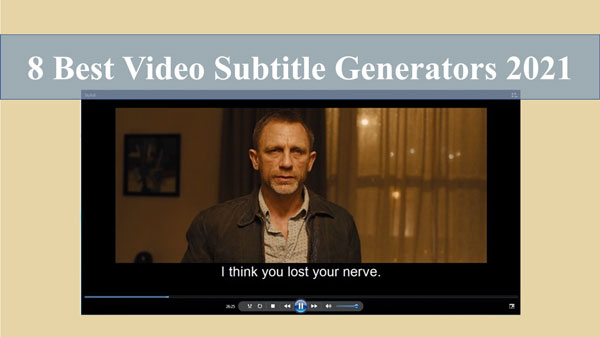 Part 1. 8 Best Video Subtitle Generators in 2021
1. Zubtitle
Zubtitle is considered one of the best tools you can have to generate subtitles for your videos. It's a DIY video subtitle generator you can use to create captions of different kinds. Loading up a new video project is fast and easy, and generating subtitles, resizing videos, or adding a progress bar is just a few clicks away.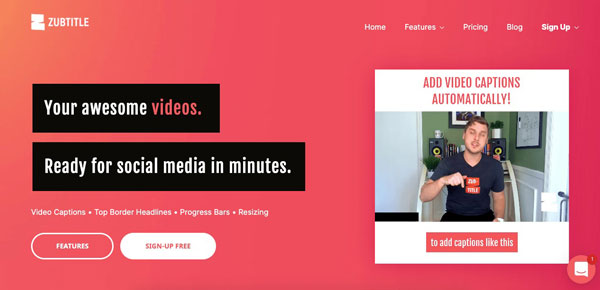 Pricing Plans:
The free trial lets you create a subtitle of one video.
Standard Plan is $19 per month, and it allows you to generate subtitles of 10 videos per month.
Elite Plan is worth $49, and it supports 30 videos per month.
Pros:
Supports 60+ languages
Built-in video editing features
Affordable price
Cons:
Only for videos
Video generation is limited to 20 minutes
2. Happy Scribe
Happy Scribe is another simple yet worthier video subtitle generator for films or TV programs. You get a choice to switch between the human-made or automatic subtitles. Furthermore, it can preset the subtitles in multiple languages. Happy Scribe is an excellent sub-tile creator that enables you to view the suggested captions in real-time.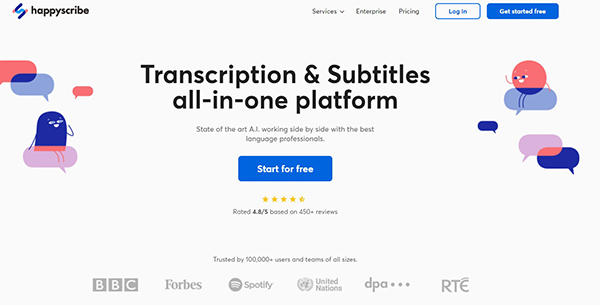 Pricing Plans:
Automatic services are available at $0.20 per minute, and the accuracy rate is 85%.
Happy Scribe's human-made plan is $1.95 per minute, and its accuracy rate is 99%.
Pros:
Transparent pricing
Supports 10+ formats for file exporting
No limitation on length or size of uploads
Cons:
Expensive than alternatives
3. VEED
VEED is a voice-over recording as well as a subtitle editing tool. It's an online video editor that you can directly upload the video to add subtitles. If you are a beginner, you can get into its video tutorial for assistance.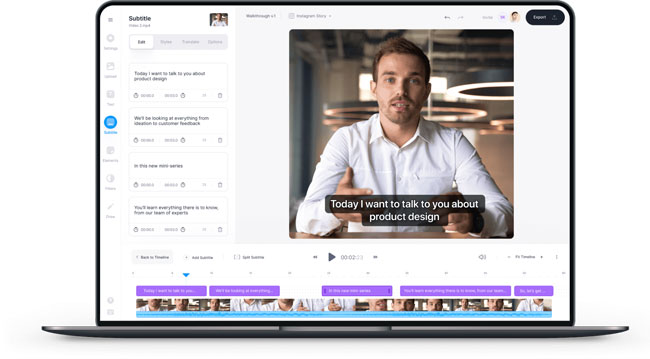 Pricing Plans:
For 10 minutes video, VEED provides a free plan.
The annual basic plan is $144 per user.
The annual pro plan is $188 per user.
Pros:
Best tool for voice-over recording
Easy to access features
Produce amazing titles
Develop a font brand kit
4. Kapwing
Kapwing is a smart, collaborative, and accessible tool for video editing and subtitle generating. Millions of users rely on it for its auto-generation of subtitles, smart translation, and background removing features.
Pricing Plans:
Free plan with limited options.
Pro plan is on $24 billed monthly.
The team plan is $24 per user billed monthly.
Pros:
Easy and quick to use
Accurate subtitle generating tool
5. Otter.ai
Otter.ai is a helpful and straightforward platform, you just need to import your video, and it will start creating subtitles for you. It creates a high-quality, accurate, and most relevant caption. You can also use this powerful tool for creating your notes for netting, voice conversations, interviews, lectures, etc.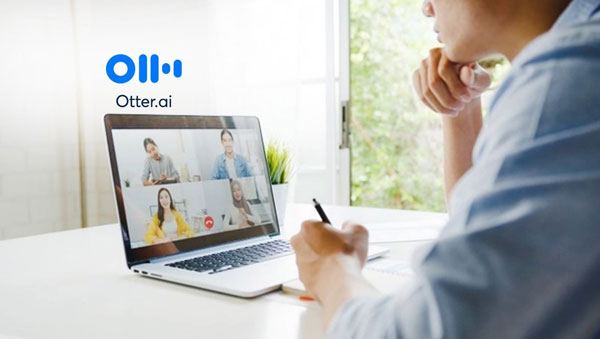 Pricing Plans:
The basic plan is free.
Pro plan is $8.33.
The business plan is $20 per user/month.
Pros:
User-friendly platform
Easy to navigate
Generate high-quality captions and subtitles
6. Checksub
Checksub is an excellent tool that can create subtitles in only a few minutes. Checksub offers both free and paid plans, and its free plan is also worthier and offers a great value. Even at a free price, Checksub can create clear, easy-to-read, and engaging subtitles for your audience.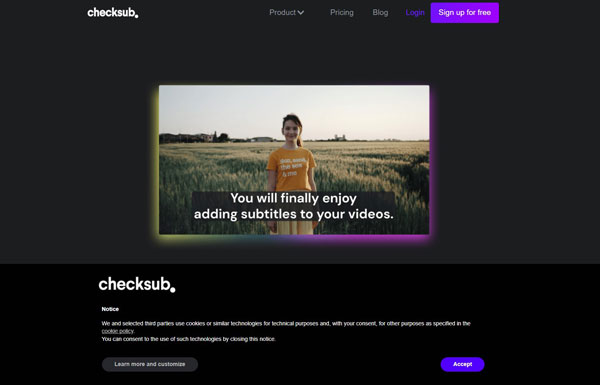 Pricing Plans:
Free
Starter: $24/month
Studio: $63/month
Pros:
Best for beginners
The basic video editing tool
Overwhelmed with the built-in templates
Provides speech to text option
Cons:
It doesn't support heavy editing
7. Sonix Al
Sonix or Sonix Al is an adorable option for creating automatic subtitles. By using this seamless auto subtitle generator, you can create subtitles of your videos within one minute and in more than 40 languages. Sonix Al undergoes a straightforward process to develop to-the-point, meaningful, and comprehensive subtitles.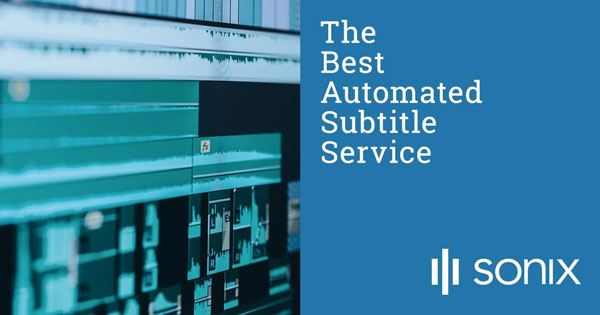 Pricing Plans:
Standard: $10 per hour
Premium: $5 per hour or $22 per month
Enterprise: Custom
Pros:
Smooth and top-notch subtitles creator
Effortless to use
YouTube subtitle generator
Cons:
Editing takes high effort
8. MaestraSuite
As compared to average video editing tools, MaestraSuite is a bit complex. Yet, its many features of video editing and subtitle-creating are easier for beginners. For generating subtitles, you simply need to upload the file and use any of the built-in templates.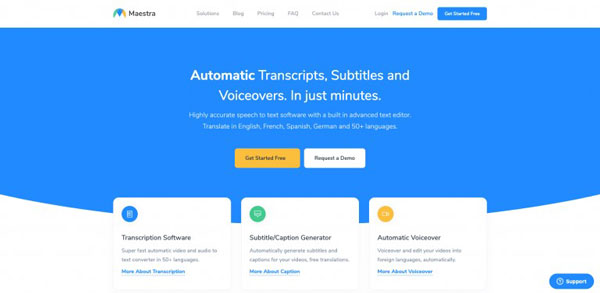 Pricing Plans:
The price of MaestraSuite begins at $29 per month.
The highest price is $99 per month.
Pros:
Generate automatic voiceover
A powerful tool for subtitles and closed caption
Creates best subtitles for TV programs and video clips
Provides shared account access
Excellent for complex editing
Part 2. Tuneskit AceMovi - The Most Leading One
TunesKit AceMovi is a smart and powerful video editing, screen recording, and subtitle creating tool, which beats all other editors by its incredible features.
Its dozens of advanced features inspire every video editor and help them to meet their basic and demanding video editing. Despite being an innovative tool, it is user-friendly, supportive, and a time-saving editing tool. You can use it to create more accurate and worthier captions as well as subtitles. There are millions of beginners and pros who are enjoying this magical tool.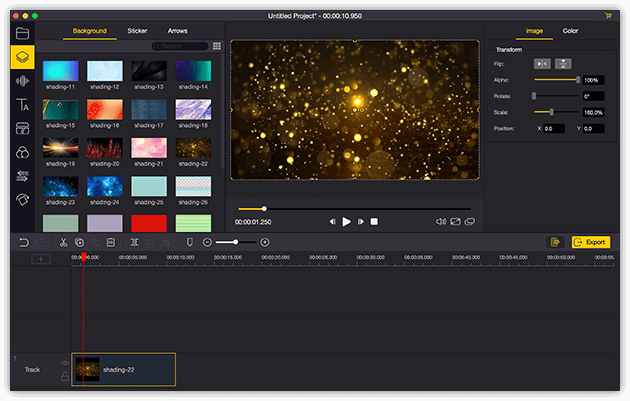 Pricing Plans:
1 Monthly Plan: $19.95
1-Year Plan: $39.95
Lifetime Plan (Popular): $59.95
Pros:
Edits every video
It saves time and effort
Intuitive interface
Numerous advanced features
Powerful editing and subtitle creating tool
Supports multiple video formats, AVI, MKV, MP4, MOV, etc.
Cons:
Free versions have watermarks
Part 3. The Key Takeaway
Generating video subtitles is beneficial for content creators as well as the audience. Subtitles also provide perks of search engine ranking. There are many paid and free subtitle generators that facilitate you in creating engaging and hassle-free subtitles.
Similarly, for beginners, there are auto subtitle generators that save the time and effort of the users. But if you are a pro, then you can also go with a manual subtitle creator.
This article has reviewed eight top-notch subtitle creators that are best in their features. Well, we found TunesKit AceMovi the most reliable and beasted as its features pay off every penny. Now, the choice is yours!