It is important for filmmakers and video specialists to keep themselves up-to-date about the recent trends in the industry. In this job, video editors are unquestionably their partners.
Audio Video Interleaved is a format utilized to encompass both video and audio data. This format is mostly used for movies, TVs, and different videos. Occasionally, you might require an AVI video editor for AVI files.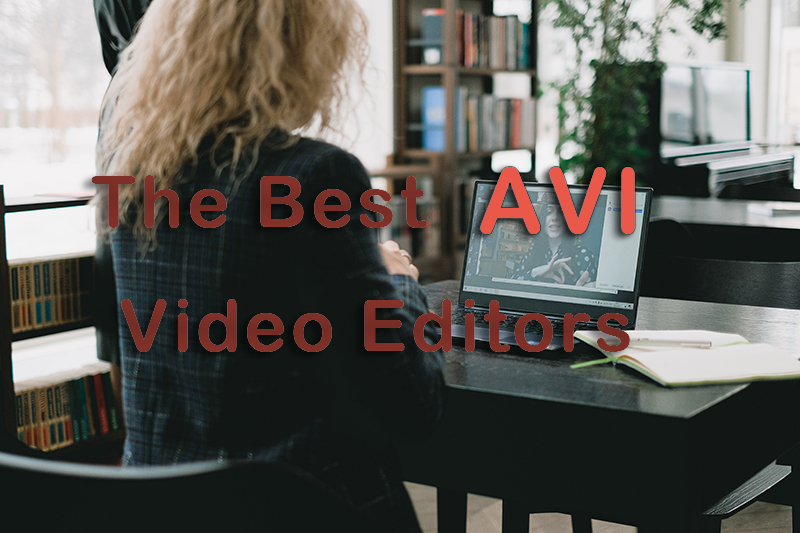 A good AVI video editor enhances the color selection and design and takes care of how these things influence the message they are trying to deliver. Post-production is mainly the editing stage, nothing will be in order without it. Without an AVI editor, the vital features of video production cannot come together to produce the work of art, which one dreams to create.
Read on to find a list of some AVI video editors, which will help you find the best AVI video editor for your needs.
Top 1. AceMovi
AceMovi Video Editor is one such video editor, which can make the job of an editor easy because of its 'Easy video editing to unleash imagination'. The editor makes editing simple and requires less effort for adding sounds, cutting videos, or changing slides and colors. It works as AVI video editor mac and windows and is the best AVI video editor in the market with MKV file splitter.
Read on to know how you can edit an AVI video in AceMovi with easy steps.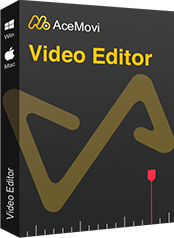 AceMovi Video Editor
Security Verified. 5,481,347 people have downloaded it.
Professional editing features to unleash your imagination
Multiple filters, transitions, text, sound effects, music
Beginer-friendly interface
Import as many photos or footage as you want
The best desktop video editor
Step 1. Download and start AceMovi Video Editor to record your video.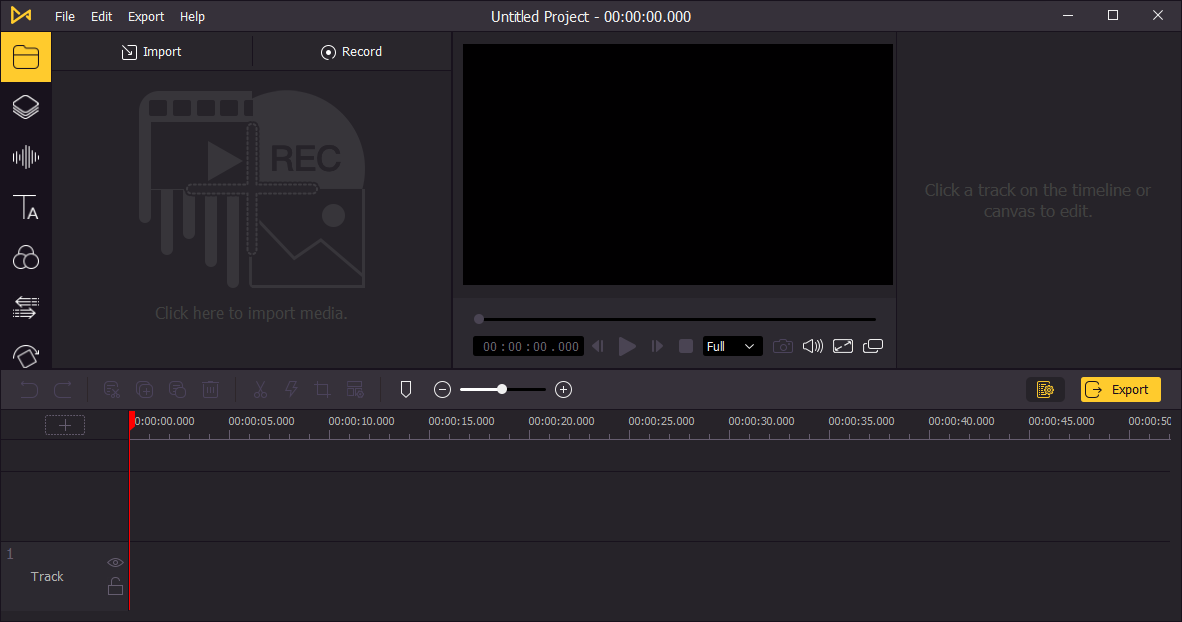 Step 2. Add media and drag and edit it by using a few effects.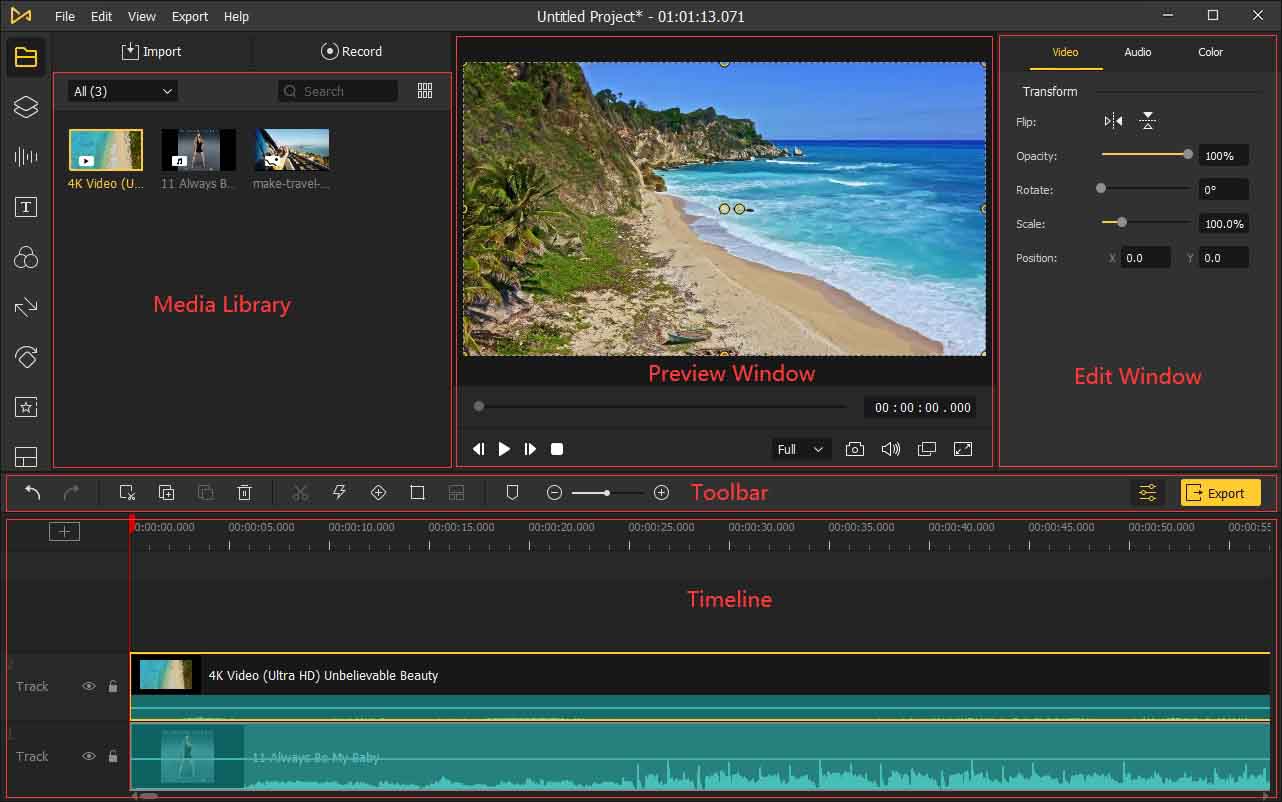 Step 3. Preview the video and if satisfied, export it to your computer where you can save it.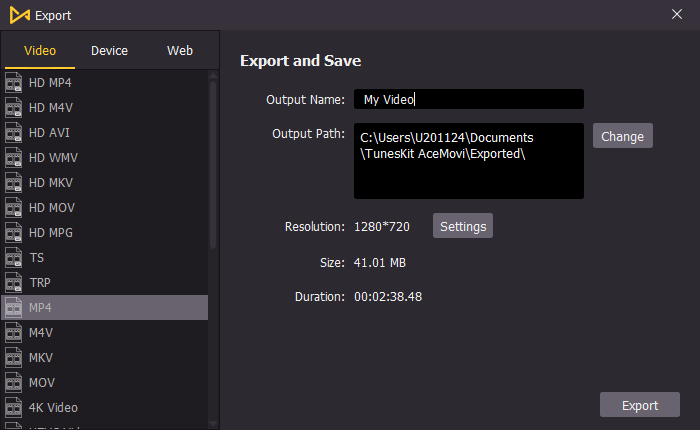 There are many video editing applications in the market and all of them come with their own pros and cons. Therefore, it is important that you take into account all the features while picking your app so you can do your work without any glitches. It should be noted that a good AVI video editor will make an editor's job easy and best so one should make the right choice.
Below are some more video editors for AVI files to check out to get a good video editing experience.
Top 2. MiniTool MovieMaker
MiniTool MovieMaker is a good AVI video editor for Windows. It is free, secure and can be used by anyone even with zero technical knowledge. It comes with a simple user interface, which makes this software easy to use. However, it still has its own disadvantages.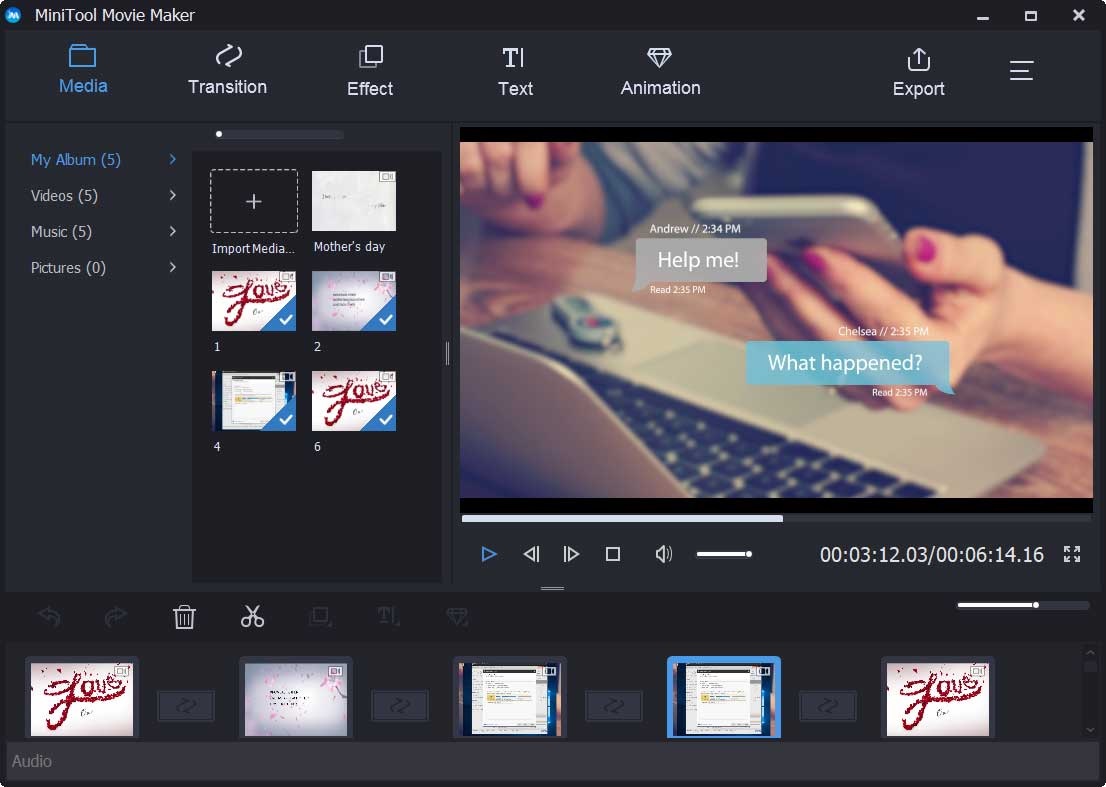 Pros:
Good design.
A good option when it comes to Transition, Effect, Text and Motion options.
Cons:
Many time the program become unresponsive and in such a case there is no idea given about what is going on.
After a few slides, it gets difficult to get an active slide in the middle of the screen. It requires a lot of effort from the user.
Top 3. AVS Video Editor
AVS Video Editor is a decent AVI editor to video editor for AVI files. It provides all the uncomplicated editing features required to split, cut, trim, mix, rotate, and merge videos. Furthermore, it arises with numerous video effects, changes, and overlaps to assist you to make good videos.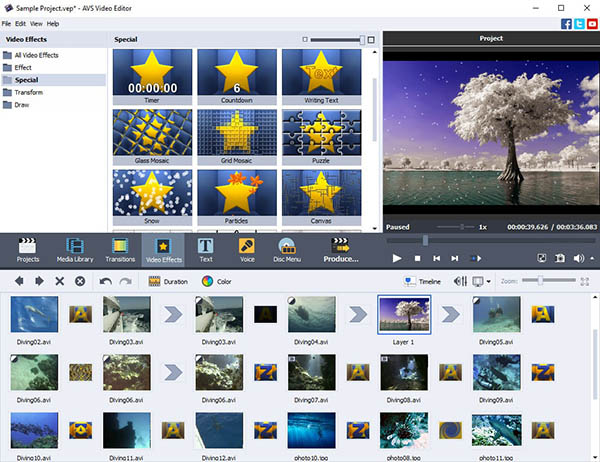 Pros:
One of the best in transition and creative features.
It lets you select the exact sections of various videos.
Cons:
Seldom crashes without any fault.
From time to time reproduction is congested at the time of playback. Voiceover recording results in issues and does not let you watch the video at the time of recording.
Top 4. Cyberlink PowerDirector
It is another professional video editing program with its own features. The software has many transitions, templates, and effects, which assist you to produce remarkable videos. It has a royalty-free stock library, which allows you to check images, music videos, and sound effects.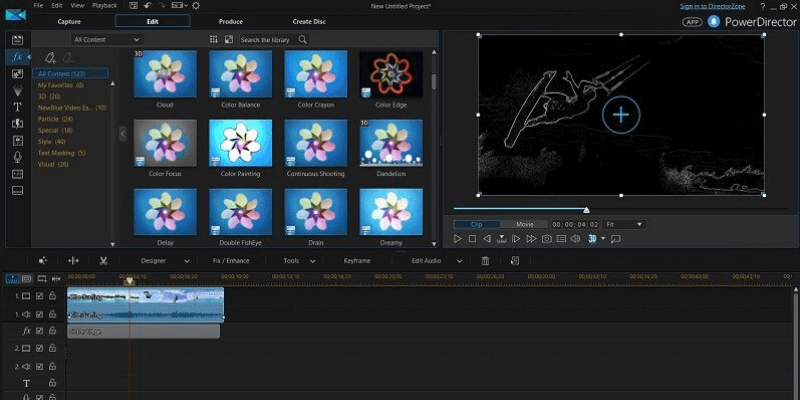 Pros:
Video and audio editing is easy and quick.
Countless transition options.
Cons:
The blurring feature can be complicated to understand and comprehend how to do. This can likewise be varying in how execution works.
The part for placing title cards into the video is also somewhat difficult to understand.
Top 5. Bandicut Video Cutter
It is an AVI video editor that can be given a chance. With an easy-to-use interface, it allows you to cut videos, connect numerous videos, split them into numerous clips, get an image from the video, and much more.
Two versions of the software are available, one is a free version and the other one is a full version. The free version will add watermarks to the video and has a slow processing speed.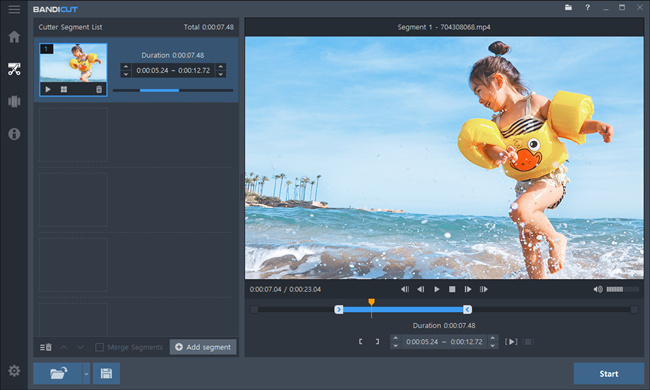 Pros:
The software makes joining, cutting, and splitting videos extremely easy. It can be used by anyone as no technical knowledge is needed.
Fast and cost-effective.
Cons:
The software is not appropriate for heavy or even reasonable video editing.
Top 6. Youcut
If you are looking for a video editor for AVI files on your Android or iPhone then YouCut although with some limitations can be a decent choice. The software offers nearly all the tools you require to create and tailor videos. Moreover, it will not watermark your videos.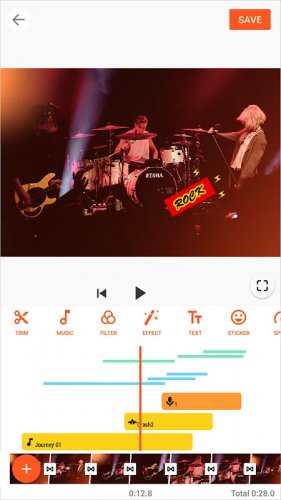 Pros:
Easy to use.
A free version is available with many video editing tools.
Cons:
You cannot add much music to videos.
It is not possible to return to the earlier editing window.
Top 7. Avidemux
It is free and open-source video editing software, which goes with the most common video formats. The software is known for a user-friendly interface, which assists you to effortlessly navigate to the preferred editing tool.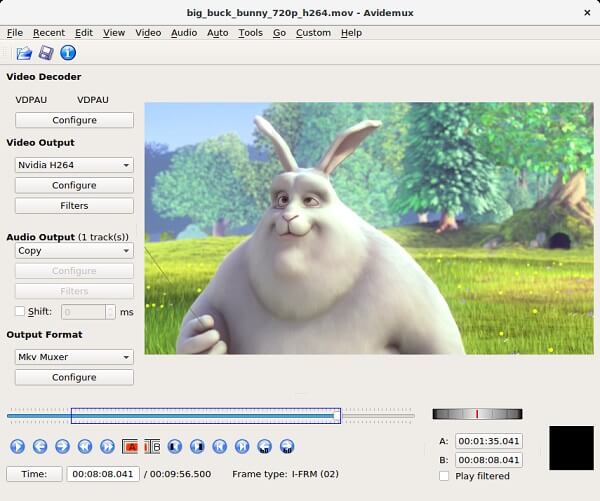 Pros:
Exactly locate the clip by frame.
Fast search.
Cons:
Given it is a free AVI video editor, batch process is unavailable.
Complicated and unclear cut features.
Conclusion
Video editing is very important for mixing images and sounds to make the audience feel emotionally associated with the film they are watching. Without a good cameraman, and a good director your scenes can be disorganized and confusing. However, a good AVI video editor with an MKV file splitter and amazing time efficiency can also make your experience commendable. Although there are many AVI video editors available, our choice is AceMovi, which is the best AVI video editor.