Montage usually means the process of editing and joining the separate sections of video and make them play continuously whole. A gaming montage is now popular among the youths and video-sharing platforms. Montage is the best technique of expression to showcase the highlights in your gaming. Cutting out and trim the gaming video clips, joining them together, and setting it to a piece of fevered background music is a common use of a gaming montage.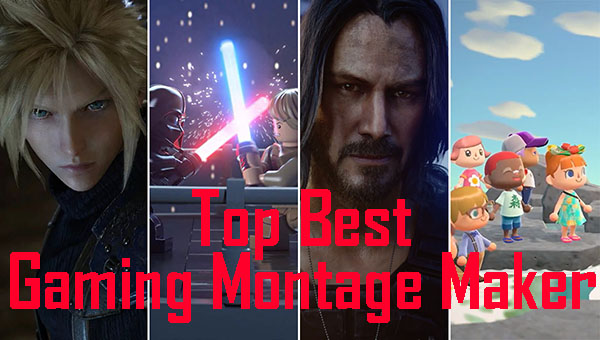 In this post, I am going to show you the best-selected gaming montage makers that can help you make the best gaming montage.
Top 1. TunesKit AceMovi
TunesKit AceMovi is the most recommended gaming montage maker in the video editor market. As a comprehensive video editor, TunesKit AceMovi can always help me finish the video editing as I want, such as create a GIF with sound, make a Marvel intro, and make anniversary videos, etc. If you are going to make video montages, you can even record your screen with gaming via the built-in recording function. Besides, you can find a bulk of video editing tutorials on the TunesKit website.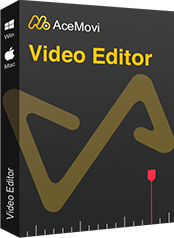 TunesKit AceMovi Video Editor
Security Verified. 5,481,347 people have downloaded it.
Basic and advanced features to unleash your imagination
Multiple filters, transitions, text, sound effects, music
User-friendly interface
Import as many photos or footage as you want
The best gaming montage maker
Let's see how to make a game montage using TunesKit AceMovi.
Step 1. Import media file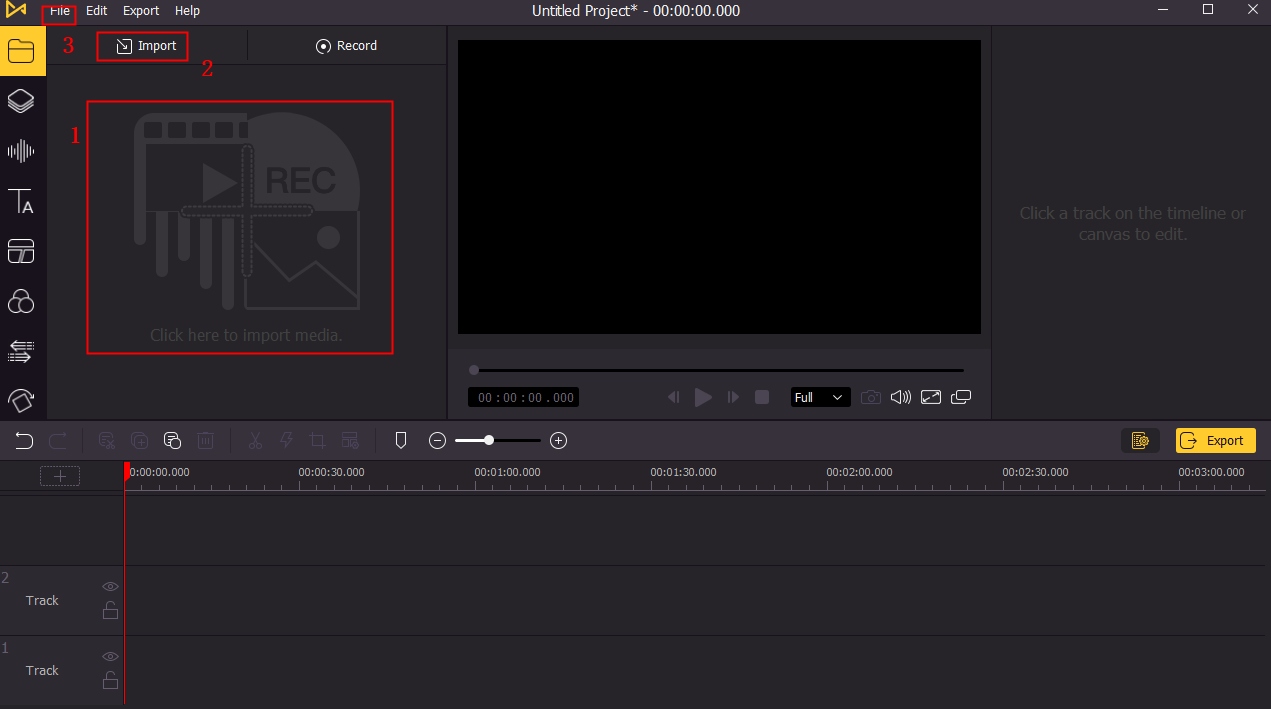 First of all, please import your media file to the TunesKit AceMovi library. You can add a single video to the library and trim it to several pieces, or add some clips to the video and join them.
Step 2. Add to timeline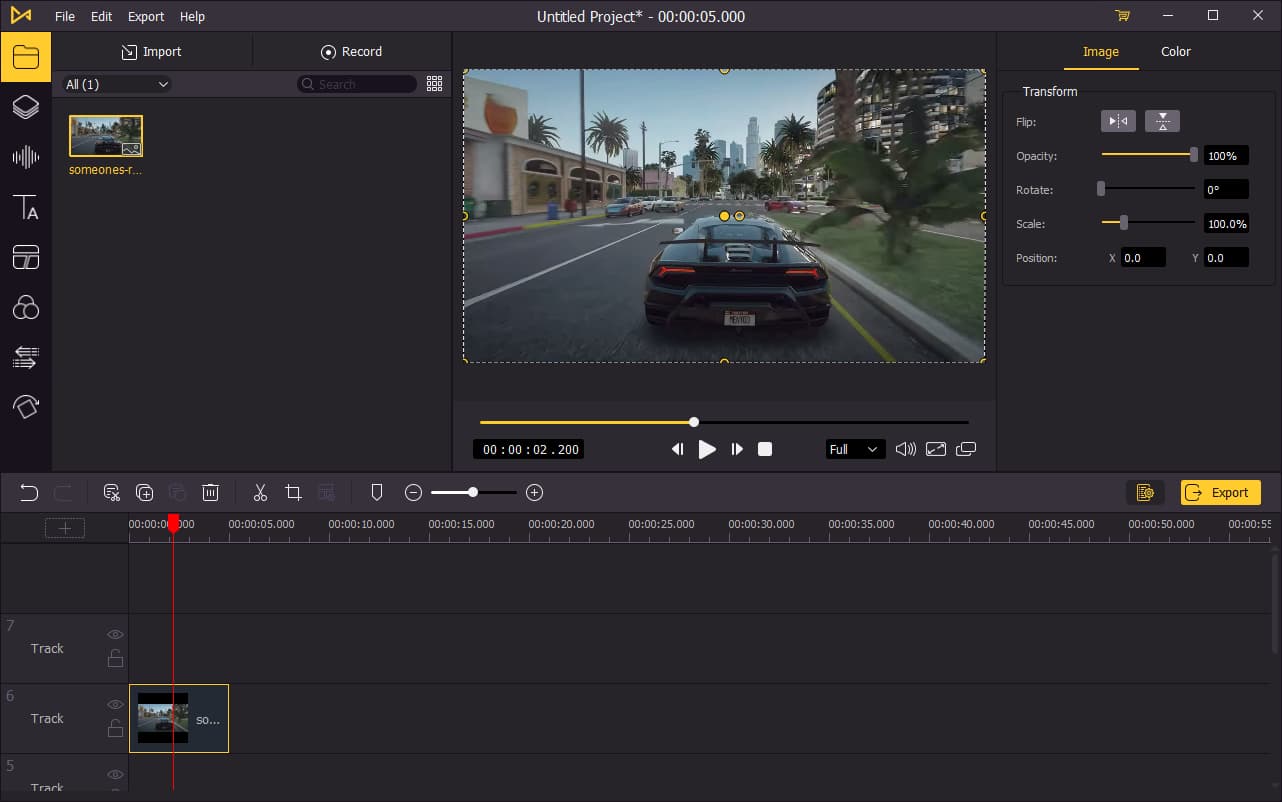 After dragging the media files to the library, please drag and drop them to the timeline. You can put them in order to make the clips play in the order you want. In addition, you can edit your video on the top-right panel, and use the features like filter, font, transition, split-screen, and so on.
Step 3. Export your gaming montage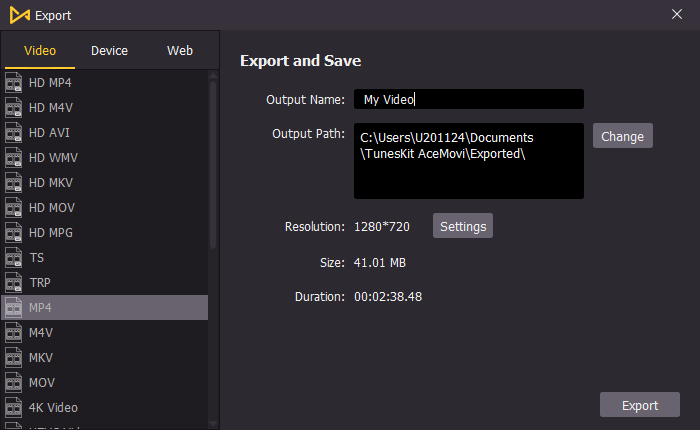 If you think you had finished your wonderful gaming montage making, you can click the Export button to export the video. In the pop-up window, you are able to export your video to Facebook or YouTube directly. Besides, you can rename and change the file path.
Top 2. Adobe Premiere Pro CC
Adobe Premiere Pro CC is a professional video editing tool, which can perfectly accomplish advanced video editing all the time. If you are wondering about a powerful gaming montage maker, Premiere is a reliable choice for you. With Adobe Premiere, you can unleash your imagination to the maximum. However, it is not so suitable for the video editing novice.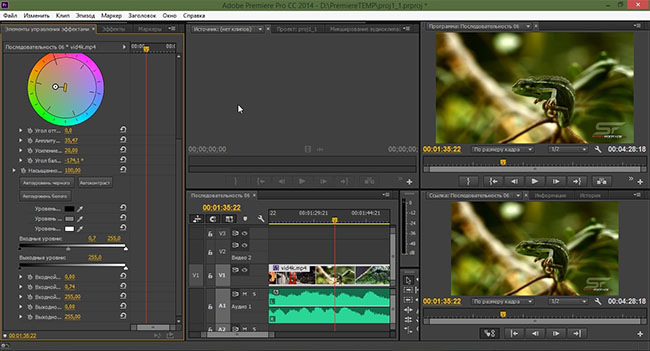 Pros:
Powerful editing feature
Can edit videos as you like
You can edit any video format
Cons:
Too complicated to use for the novice
The price is too high
Top 3. VSDC
VSDC is a free gaming montage maker that allows users to download this software and use it for free. VSDC is a nice tool that can help you highlight your gaming video and edit it well in the shortest time. What's more, VSDC supports you to edit your videos in different resolutions, which means that you can edit a high-definition video.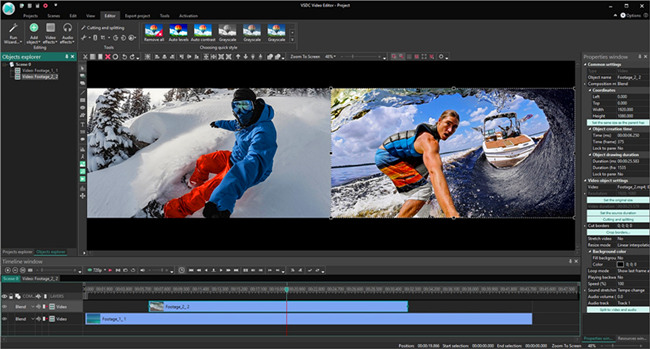 Pros:
Can adjust video color as you wish
Allows to edit high-definition video
Fast rendering
Cons:
Not supports Mac
High-end pc required
Top 4. Davinci Resolve
Davinci Resolve, a well-known video editing tool, also is a professional video game montage maker. Not only good at video editing, but Davinci Resolve is also unique in video color adjusting, which can help you customize the most suitable video color. If you think your gaming highlight is good enough, Davinci Resolve can make this even better as enhance the ornamental.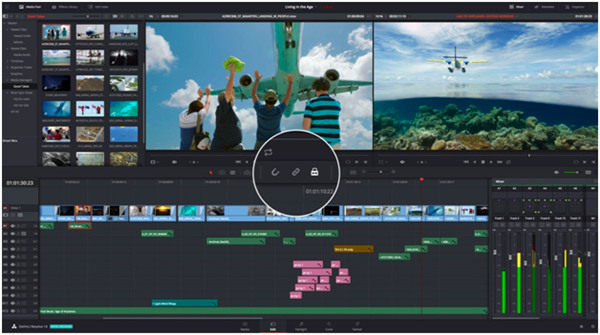 Pros:
Professional video editing features
High output speed
running smoothly
Cons:
Some features need a subscription
Not so easy-to-use
Top 5. VEED
VEED is an online montage maker gaming that supports users edit their montage on the website. Though it is an online tool, you can record your screen and edit it as soon as you finish the recording. VEED also contains basic video editing features for users to make their gaming montage better.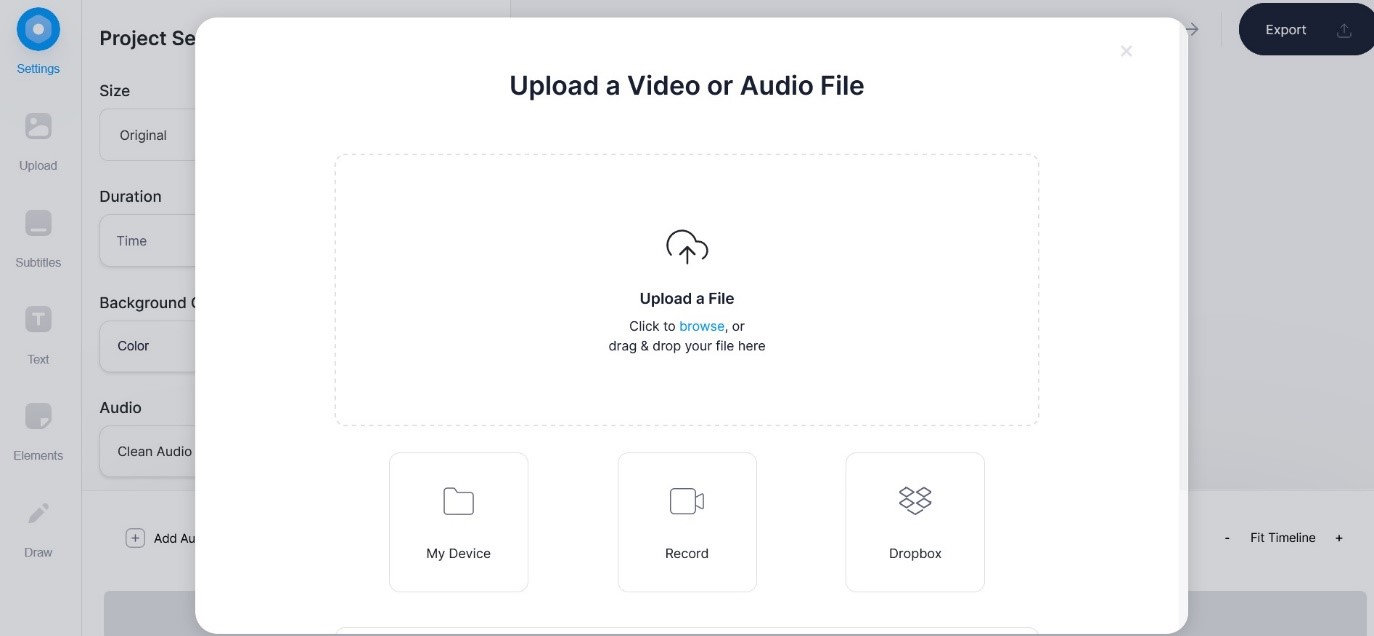 Pros:
High uploading speed
Contains video editing feature
Free to use
Cons:
Free trial will have a watermark
Can't upload multiple videos simultaneously
Top 6. Biteable
Biteable is an online gaming montage maker that is designed for beginners. The Biteable interface is so concise that though you know nothing about video editing, you can easily edit a wonderful gaming montage. In addition, Biteable provides 1.8 million images, clips, and templates for users to use.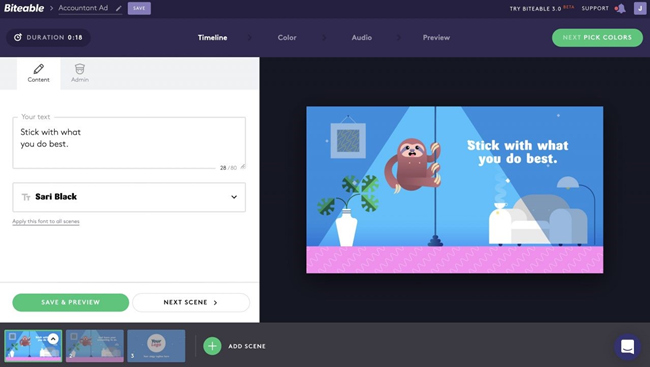 Pros:
Super easy to use
A bulk of templates
Free to use
Cons:
Watermark existed
Lack of powerful editing features
Top 7. Windows Movie Maker
I think Windows Movie Maker should be the most popular gaming montage maker for Windows users. In Windows Movie Maker, you are not required to be an expert because of its basic video editing function. Although it doesn't offer professional editing features, it is still powerful enough to make a gaming montage.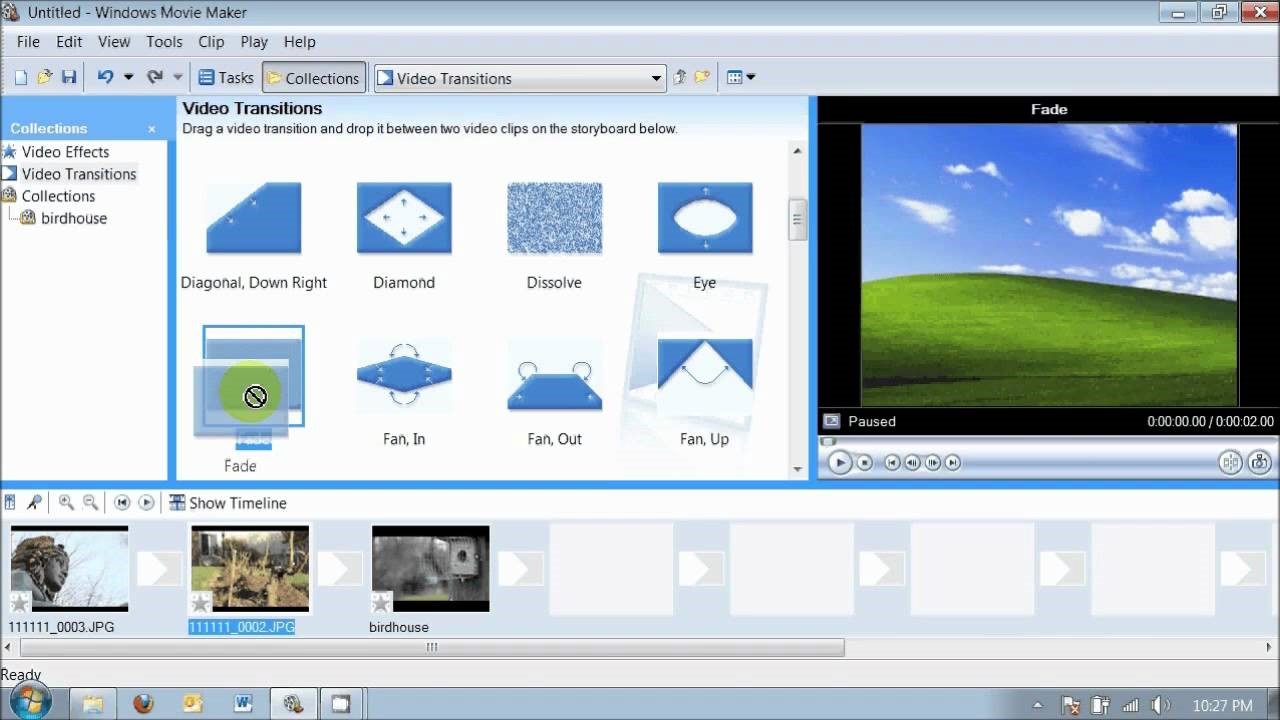 Pros:
Suitable for Windows users
Free
running well on a low-end PC
The bottom line
While we are playing games, there are always some moments we would like to record, save, and share with our friends. Making a gaming montage is the best solution to join the highlights and set it to heated background music. If you're wondering which is the best gaming montage maker, I think TunesKit AceMovi will not let you down.