Due to the prevalence of social media in today's culture, video editing has evolved into a fundamental skill that cannot be ignored. So now, the production of video material is not exclusive to industry professionals; anybody with a desire to teach others or document their own experiences through the film is free to do so. One of the most challenging tasks for users is to determine which of the many free and open-source video editing programs are the best. That brings us to the next big question, what is an open-source video editor? Here are the answer along with 8 options for you, let's check them out!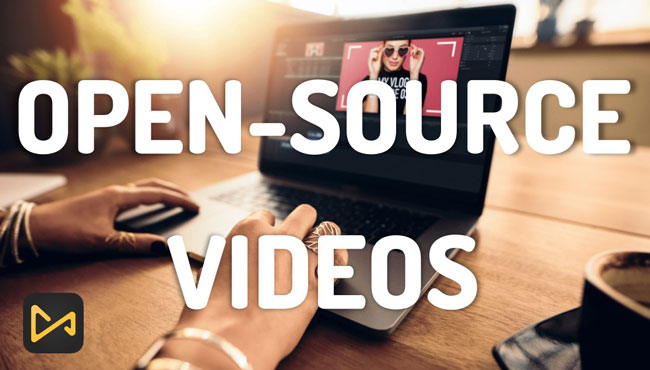 What is an Open-Source Video Editor?
This is a platform where its source code is made available to users, enabling them to modify clips better to suit their needs. And the best open-source video editing software allows users to customize their videos more efficiently and specifically. The difference between an open-source and other programs is that it enables you to make changes to your code to personalize one's experience.
As a result, using an open-source video editor is likely to be a choice for anyone with even the smallest amount of coding experience. So what are the best open-source platforms for video editing? 8 answers in the following!
8 Best Free Open Source Video Editors (2022)
Top 1. Blender: 3D Animation Open-Source Video Editor
Blender is now the industry standard for 3D video editing and production software. Animators adore it for a variety of reasons, including its essential virtues. Because it is a flexible open-source video editor, individualization is entirely doable with it. On the other hand, the program's default settings don't include many of the most common video editing options. However, this is an excellent tool for those who work in 3D filmmaking, animation, and motion graphics.
More importantly, Blender is an open-source video editor for Windows, Mac, and Linux, which is possible to edit 3D videos in various ways like the ability to sculpt and model. But due to its comprehensive nature and extensive feature set, it is ideally suited for advanced users.
You may want to know: How to edit MP4 videos in Blender.
Pros:
3D video animation
Histogram display
Watermark-free
Prompt video rendering
Modes switches
Quick open-source videos maker
Cons:
Not very user-friendly
No stock videos available
Few transition settings
Top 2. Olive: Node-Based Open-Source Video Editor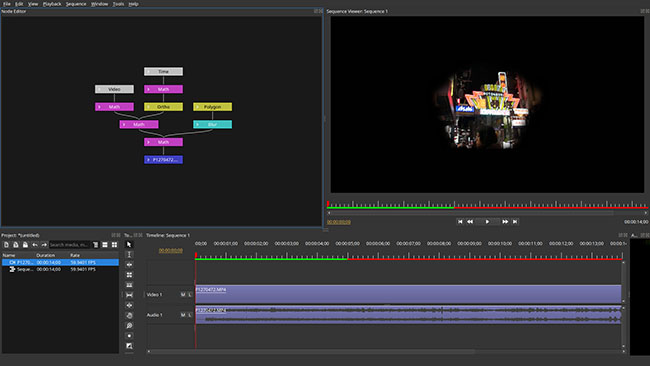 As one of the most known and smart open source video editor for Windows users, Olive 0.1 now provides content creators with Node Compositing, Enhanced Color Management, Disk Cache, and many more features.
Olive 0.2 performs those features at a higher level yet the current version is unstable and uses may encounter system stuck or other glitches. However, you get the end-to-end color grading from OpenColorIO tech, which matches all your clips with the wanted color with minimal effort. In addition, Olive's open-source video editor uses the same node-based composition as DaVinci Resolve 17, which gives you complete control over how Olive renders your videos in the form of visual programming.
Pros:
Advanced node-based compositing
Selected color input , reference, and display
5-panel working interface
4K video editing ability
Cons:
Olive open source video editor 0.2 seems unstable
Top 3. Lightworks: Hollywood-Strength Open-Source Video Editor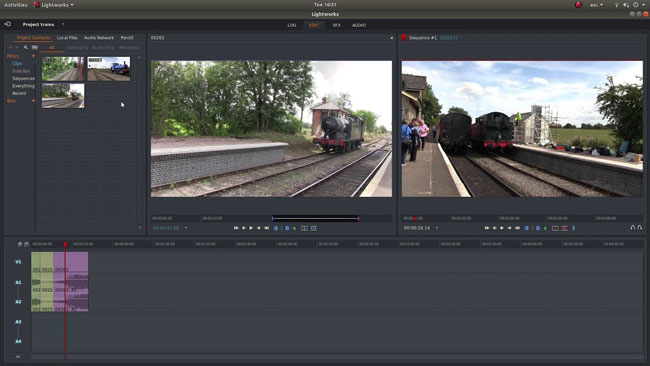 Lightworks is a brand name synonymous with high-quality video production and editing. Without any doubt, Lightworks has been a popular choice to use in the video editing of many of the most successful films to come out of Hollywood. Its user-friendly editing environment and helpful support staff have helped make it a well-liked option.
This open-source video editing tool is of professional quality and offers a free edition, but it still features various editing options like color grading and media organization even in the free edition. Some of its popular features include support for a wide variety of video/audio file types and the functionality to edit footage from more than one camera simultaneously. There are presets available for both 2D and 3D text animations and video and audio samples that do not need royalties.
Pros:
a comprehensive suite of professional video editing software
2D and 3D text animations
Precision is required to do fine-grained jobs
Specialized panels for creation
Connect to online music stock
Cons:
The free version has been known to have stability concerns
Some popular video editing functions aren't available
Hard learning curve for newcomers
Top 4. OpenShot: Lightweight Open-Source Video Editor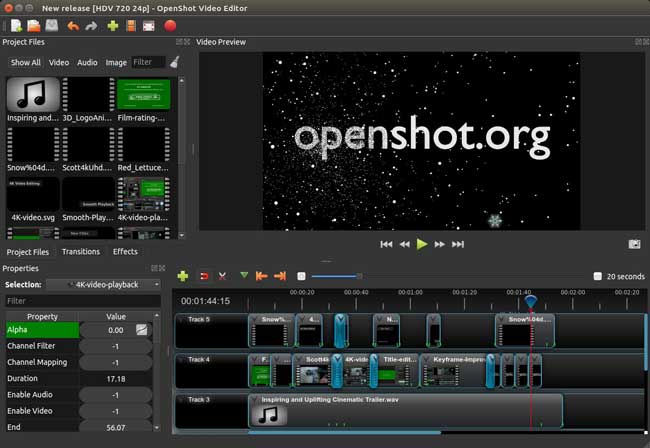 OpenShot is a well-liked option for beginners who like open-source software's flexibility. But despite its intuitive interface and user-friendliness, OpenShot is not a straightforward video editing program by any stretch of the imagination.
OpenShot's key features include coming with a tutorial already installed and having intelligent transitions. You are free to include an unlimited number of video and audio tracks while working with Keyframe animation. It also has a more interactive timeline and a drag-and-drop UI that is more user-friendly than its competitors.
Pros:
Responsive video rendering
All the fundamental video editing features are available
Animations & keyframes
Open-source and cross-platform
Titler editor
Cons:
In terms of animated 3D titles, the options are endless
It has nice tutorials; however, there aren't enough video courses
At times, the user interface might be confusing
Top 5. OBS Studio: Broadcaster Open-Source Video Editing Program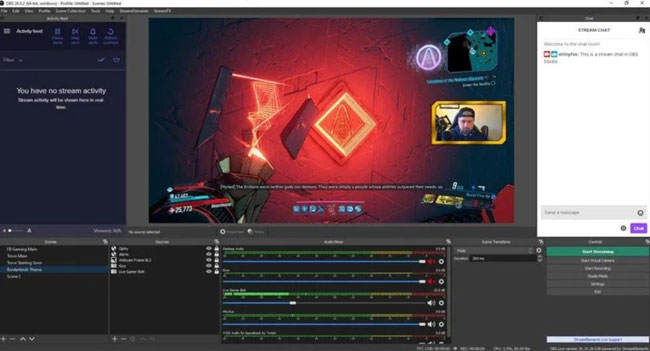 OBS Studio is a platform that allows for footage recording, editing, converting, trimming, speeding, and sharing. It comes pre-loaded with all of the fundamental video editing tools, with an easy-to-learn user interface that even a child could figure out how to use it. It comes equipped with a robust screen-capture feature that executes tasks very effectively. Because of this, OBS Studio has become a popular choice among YouTube content creators and gamers.
But it is not possible to edit NexGen videos with this tool; thus, you should not have any such expectations. But because you can record, edit, and broadcast all of your films using the same platform, it's a one-stop application.
Pros:
Capable of recording and broadcasting a game session in high definition
The interface may be customized to your liking
Efficient screen sharing & switching
Audio waveforms
Many formats included
Cons:
The layout may put some people off at first
The program's performance isn't awe-inspiring
Some simple tasks are difficult to complete
Top 6. KDEnlive: Color-Grading Open-Source Video Editor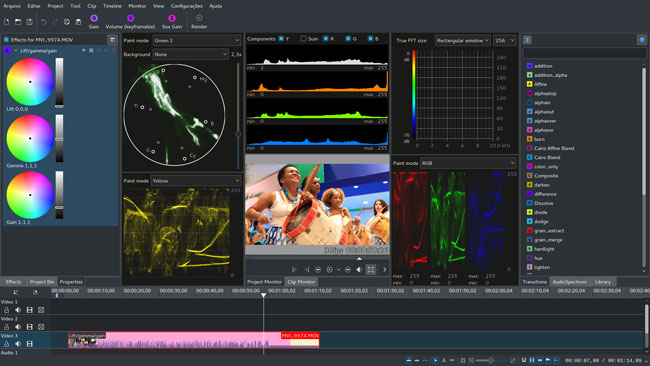 KDEnlive is a fantastic piece of software available for free and open-source use. And the fact that it was initially distributed as Linux software contributes to the platform's good performance.
But without the acceleration provided by a GPU, video encoding and processing can be excruciatingly slow. You will find a large number of presets and templates to get you started, in addition to a user interface that is consistent with industry standards. The use of effects based on dragging and dropping may be done easily. It can open a vast range of file formats, and the user has total control over the appearance of the interface.
Pros:
Able to do video editing with keyframes
Supports various aspect ratios for input: 9:16, 5:4, 1:1, etc.
Simultaneously editing and previewing multiple tracks is now possible
Advanced color-grading
Popular time effects
Cons:
Slow at times since it doesn't employ GPU acceleration
The file formats available for video export are restricted
You find the open source video editor for Windows is unstable
Top 7. Flowblade: Libre & Free Open-Source Video Editing Program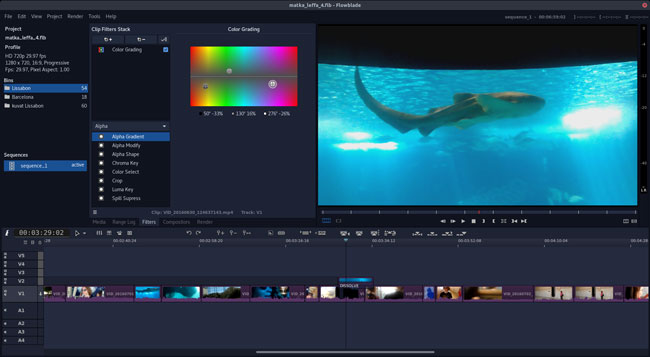 Flowblade is a video editor written in Python that is great for beginners. The most fundamental tasks may be performed with relative ease and rapidity. It is a free open-source video editor available for Linux users as well.
It is widely liked because of the well-designed interface it presents and the lightning-fast processing speed it offers. It has a user interface that is intuitive and one that most people are already familiar with, and it can alter videos using keyframes. Additionally, Flowblade allows multi-track video editing, and it is a relatively small program that only takes a minimal amount of resources to run on the computer.
Pros:
Even though it's powerful, it's still lightweight
It's simple to implement the most common functionalities
Motion-tracking
Play rendering effect in real-time
Crop video into your wanted aspect ratios
Cons:
Only Linux-based computers are eligible for this service
You can't use it on many platforms at the same time
Limited technical assistance for end-users
Top 8. VirtualDub: Easiest Open-Source Video Editing Program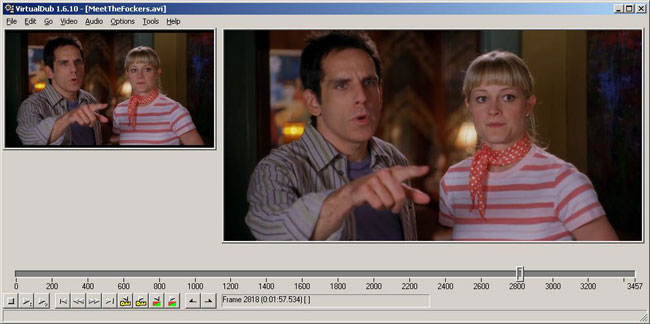 VirtualDub is a well-known open-source video-making tool. It uses the AVI file format as the container for any files processed. However, it does not allow 4K video importing, and only users of Windows operating systems access it. Additionally, people who wish to use a single open-source solution for a range of jobs will find this option inappropriate.
Using the AVI container format for output, VirtualDub is also capable of doing precise video chopping and capture, thanks to the utilization of fractioning frames. The user interface is not overly complicated and includes both a decompress and a recompress function. Included in the package are a hex editor and the capabilities to produce and read DML files.
Pros:
Supports noise reduction
Powerful compression methods
Swapping fields
Clean interface
Streamlined workflow
Cons:
Microsoft Windows is the only operating system supported
Inadequate formal technical assistance
Incompatible with 4K videos
TunesKit AceMovi - A User-Friendly & 4K Video Editing Program on Windows 10, 11, & Mac
The TunesKit AceMovi Video Editor is designed with an intuitive UI and comfortable UX with the video editing process to the greatest extent feasible. Surprisingly, AceMovi includes a range of element templates and effects that can create various video results, such as filters, transitions, or animations.
Moreover, AceMovi has a wealth of tools that can be used to develop editing for both beginners and professionals, including Video Recorder, Timmer, Converter, Reversed Video Player, Split-Screen Maker, Slideshow Maker, etc. It is quite simple to import the source you want to use into TunesKit AceMovi and rearrange the clips to show in the correct order on the timeline. And any alterations that you make while editing are instantly reflected in the window designated as the Preview.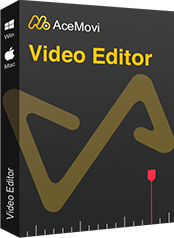 TunesKit AceMovi Video Editor
Security Verified. 11,234,099 people have downloaded it.
Pros:

Easy to use
No limitations on imported media
Lots of elements in the stock library
Available for both Windows and Mac
4-panel workflow
4K video-making with fps up to 60fps
Chroma-keying
Cons:

There is currently no Linux version available
Audio-only material cannot be exported
Conclusion
This shortlist of the mentioned best open-source and easy video editors to download is likely to come in handy if you want to become an expert content creator and start your journey. What are your impressions of some of the most well-known open-source video editors now that you've had the opportunity to become familiar with them? And in terms of the quality required for usage in a professional setting, do they measure up? Share your ideas.