For most game YouTubers, OBS is not a strange name. OBS - Open Broadcaster Software - is made for recording screens, game recording, and camera capturing. When you finish the OBS recording, the recorded video will be tedious, and it may need post video editing like trimming, merging, adding filters, and so on. So, what is the best video editor for OBS studio? In this post, I will list up the best-selected video editor that can meet your need in OBS video editing, including pros and cons.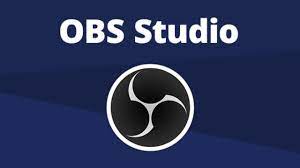 Top 1. TunesKit AceMovi
TunesKit AceMovi, a superb video editing tool that comes with particular editing features like trim, merge, filter, subtitle, audio, transition, animation, split-screen, etc. The interface of TunesKit AceMovi is concise that you can edit your video easily though you have never edited a video before. You can edit your OBS video like a pro using TunesKit AceMovi. It also offers a screen recording feature for users to capture their computer screen. And you can find many tutorials on the AceMovi website.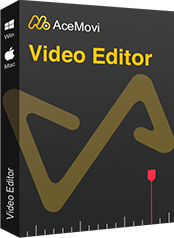 Key Features of AceMovi Video Editor
Security Verified. 5,481,347 people have downloaded it.
Video can be customized to fit screens of different devices.
A comprehensive collection of filters, animations, and stickers.
Share your video to media platform easily
Embedded with highly advanced editing tools.
The best video editor for OBS
Top 2. VSDC
VSDC is a free video editor for OBS users. It is reliable enough for you to edit a wonderful video after recording using OBS. As we all know that the video resolution is especially important to a game video, and now you can change or adjust the resolution in VSDC. Also, the timeline of VSDC is nonlinear that you can edit your video as you wish. Besides, it is user-friendly that you won't meet too many obstacles while using VSDC to edit your OBS video.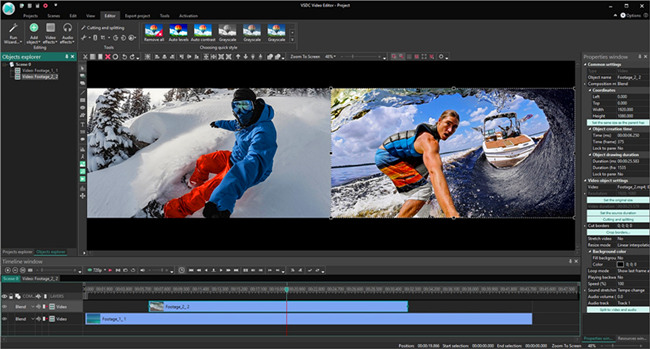 Pros:
It is actually free
User and beginner-friendly interface
Has a hardware acceleration
Cons:
Sometimes running lag
The trim feature is a little complicated
Top 3. Davinci Resolve
As an all-in-one video editor OBS supported, Davinci Resolve always behaves well in video editing. You can see a dedicated work area that Davinci Resolve offers to you, which obtains media, cut, edit, fusion, color, and other features you will need in video editing. Davinci Resolve has a professional and exquisite color palette that you can adjust your video color bit by bit until you are satisfied with it. If you are a vlog maker, Davinci Resolve can be the first choice. What's more, the multi-cum video editing can help you get your video a multiple points of view.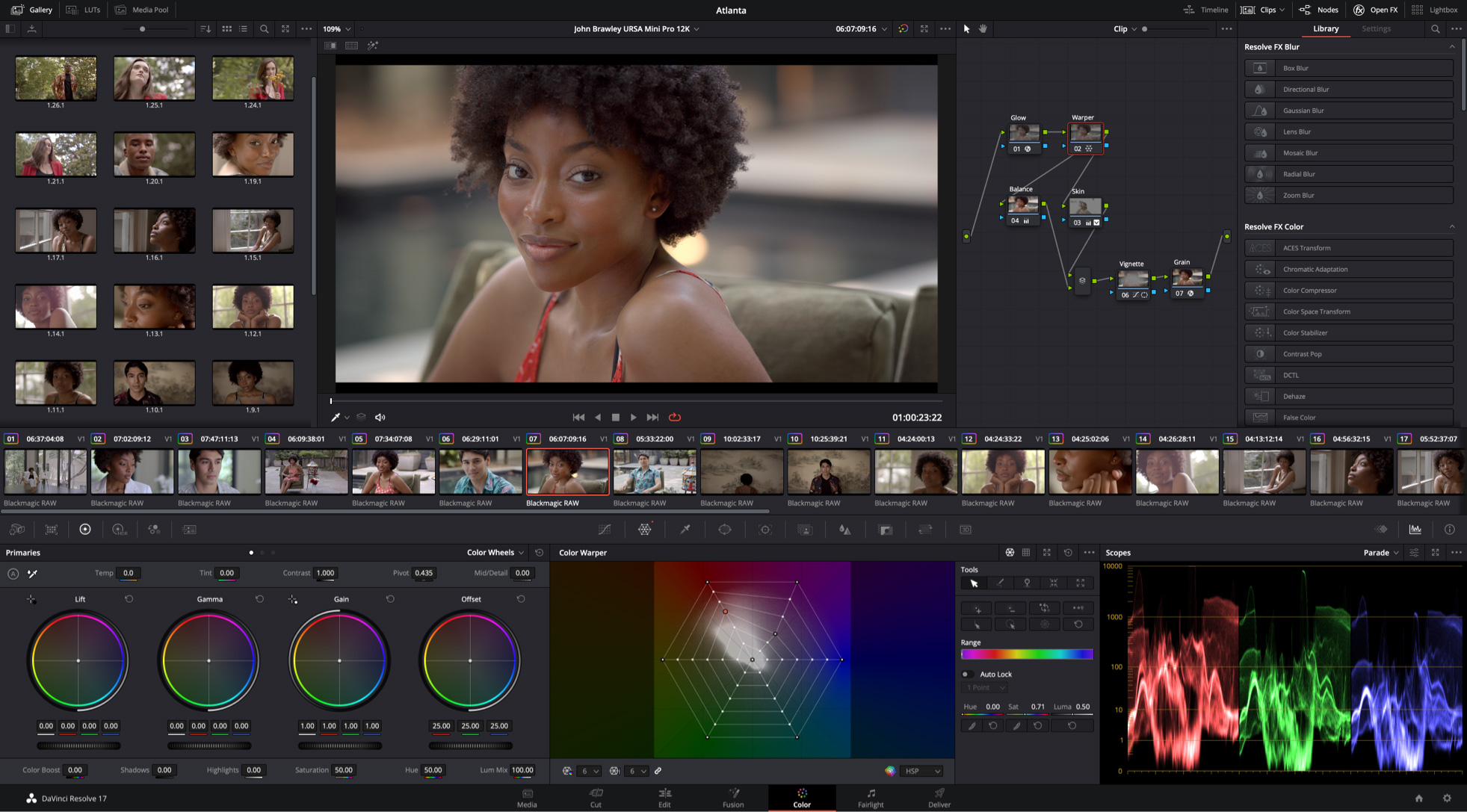 Pros:
Powerful color palette
Comprehensive video editing features
Multi-cam editing is useful
Top 4. Blender
Blender can be deemed as a kind of free and best video editor for OBS video editing. It can help you edit your audio like syncing audio with images, and the waveform visualization can help you finish the syncing better. Blender also has a chroma vectorscope and histogram displays. The preview window can help you edit your video easily. If you need to edit a 3D video, you can use the 3D animation suite feature to edit your 3D video. However, this program requires a high-end PC.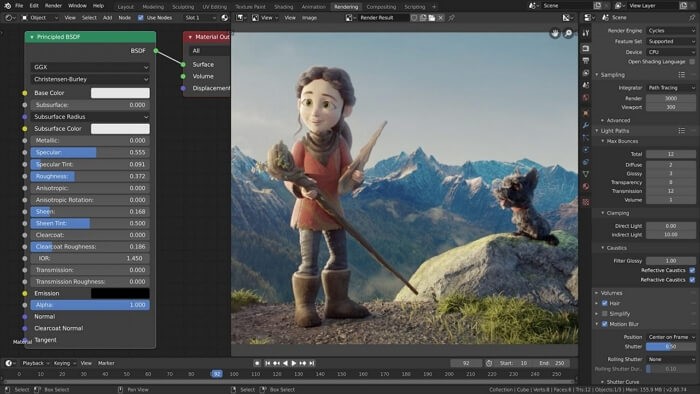 Pros:
3D video editing supported
It is a free program
Can sync your video with video in several steps
Cons:
Too hard to use
Don't support all the mainstream video formats
Top 5. Lightworks
If you are looking for a lightweight and easy-to-use OBS studio video editor, Lightworks is the one you cannot ignore. It supports all video formats that you can output your OBS video to any format you like. Lightworks has basic and advanced editing features for you to make a splendid video within several steps. If your recorded video is too big, you can upload it to Lightworks online storage space. It is a useful feature that allows users to edit their video clips using different devices. What's more, this is a free program and you don't need to pay to use its feature.
Pros:
Build a narrative-based timeline
Has the online storage
All-purpose preview window
Top 6. Sony Vegas
If you want to create a high-quality video like a pro, don't forget to consider Sony Vegas. It is a top video editor for OBS that helps you edit your gaming or other recording videos. Sony Vegas provides a bulk of video editing templates for users free to use that you can add filters, different subtitle formats, background music, and other sound effects to your video. It is convenient to make an interactive video because of the motion tracking function. This feature can help you track a moving object with changing perspective. However, if you don't have enough skills in video editing, Sony Vegas is not a good choice.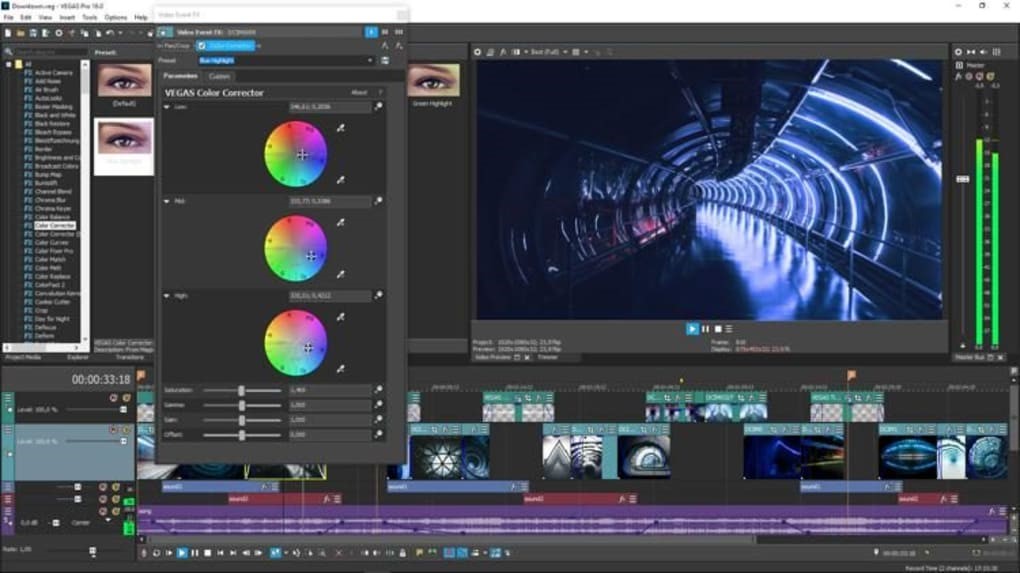 Pros:
Motion tracking feature
Transfer images between PC and mobile devices
HDR color adjustment
Top 7. Adobe Premiere Pro CC
As one of the most powerful video editing software on the internet, Premiere Pro CC has fully deserved the best video editor for OBS. It is professional enough for you to edit your video like a film. You can add a keyframe to your video and do all kinds of editing on it. The Adobe stock can help you find suitable templates to add to your videos. However, because of the numerous editing features, it will take you a long time to handle it and use it expertly.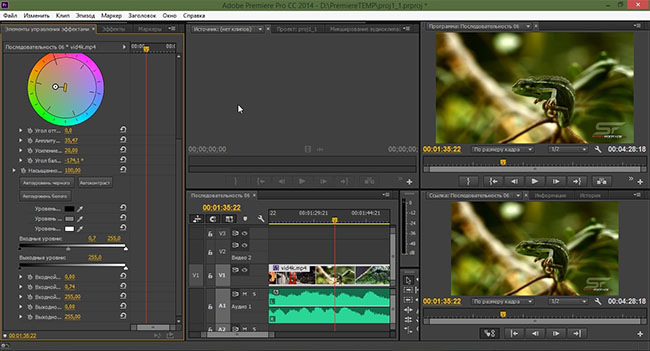 Pros:
Powerful and famous video editor
A bulk of templates stock
The keyframe feature is extensive use
Cons:
Too hard and too expensive
Summary
Now more and more people choose to record and upload a video to YouTube using OBS and video editing software. Most of the video editors in the market can be nice choices to edit your recording videos, and I list up the 7 selected OBS studio video editors in the above content. I think TunesKit AceMovi is the best-recommended one because it is multi-functional and comprehensive. You can unleash your imagination and create unfettered videos using TunesKit AceMovi.