Video editing tools have become the backbone of upcoming and video enthusiasts in today's world. Likewise, these editors offer the editing tools that one would like to use to ensure that their output is accurate and perfect, allowing them to capture the audience easily.
Today, we will be looking at the video editing tools that can provide the zoom in/out feature, which has become an intriguing part of content videos. With the help of a zoom in video editor, it is possible to magnify a particular region in a video and continue using additional editing options to achieve the correct output.
You can choose either a free video editing tool with the zoom in/out feature or a paid application. Selection of the platform depends on how well you can edit a video and to what extent you will be using the software!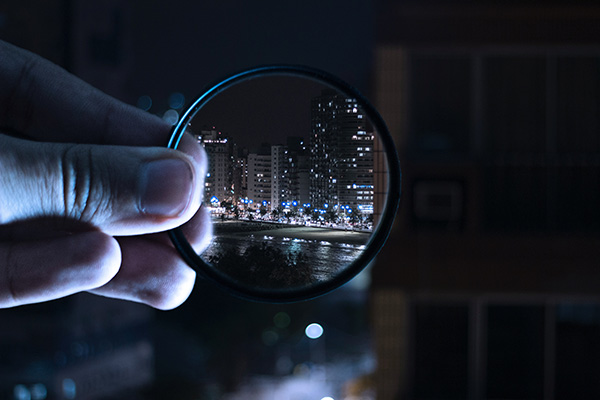 Top 1. AceMovi Video Editor
When we speak about video editing tools, consistency, features, and options top the chart. However, TunesKit AceMovi ensured that it provides everything to users who need advanced editing options, including the zoom in/out, to create a fascinating video of their product.
The AceMovi has basic features, such as crop, trim, merge, rotate, flip, and more, apart from the advanced features that include transitions, PiP, split screen, keyframing, overlays, and filters. All these will help an editor unleash their imagination with ease and deliver an outstanding video.
If you want to create a video for a particular device, such as Apple TV, Xbox, or other smart TVs, you can use AceMovi zoom in video editor to save the file in the required format. The video support it provides to users makes it easy to import a video file in any format. Additionally, it is possible to save the project for any social media such as YouTube, Facebook, Instagram, and more.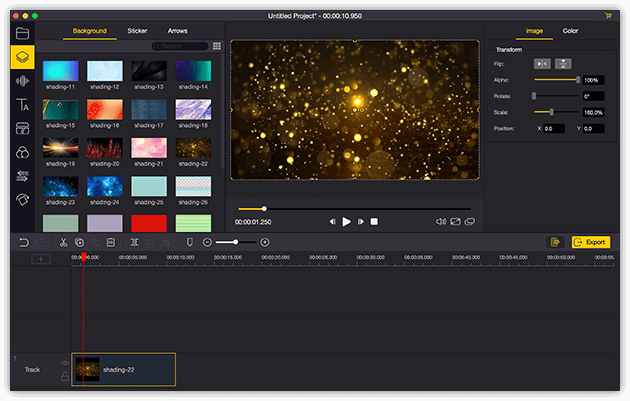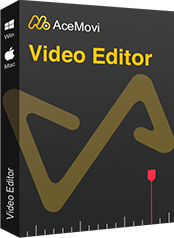 Key features of AceMovi Video Editor
Security Verified. 5,481,347 people have downloaded it.
Professional editing features to unleash your imagination
Multiple filters, transitions, text, sound effects, music
Supports mainstream video formats
Avaliable on Mac and Win
The best zoom in/out video editor
Guide to Zoom In/Out Video Using AceMovi
Step 1: Download the trial copy of the software and install it on your computer.
Step 2: The trial version will come with all the features without any limitation. However, there will be a watermark on the final video. You can avoid the watermark by opting for the licensed version.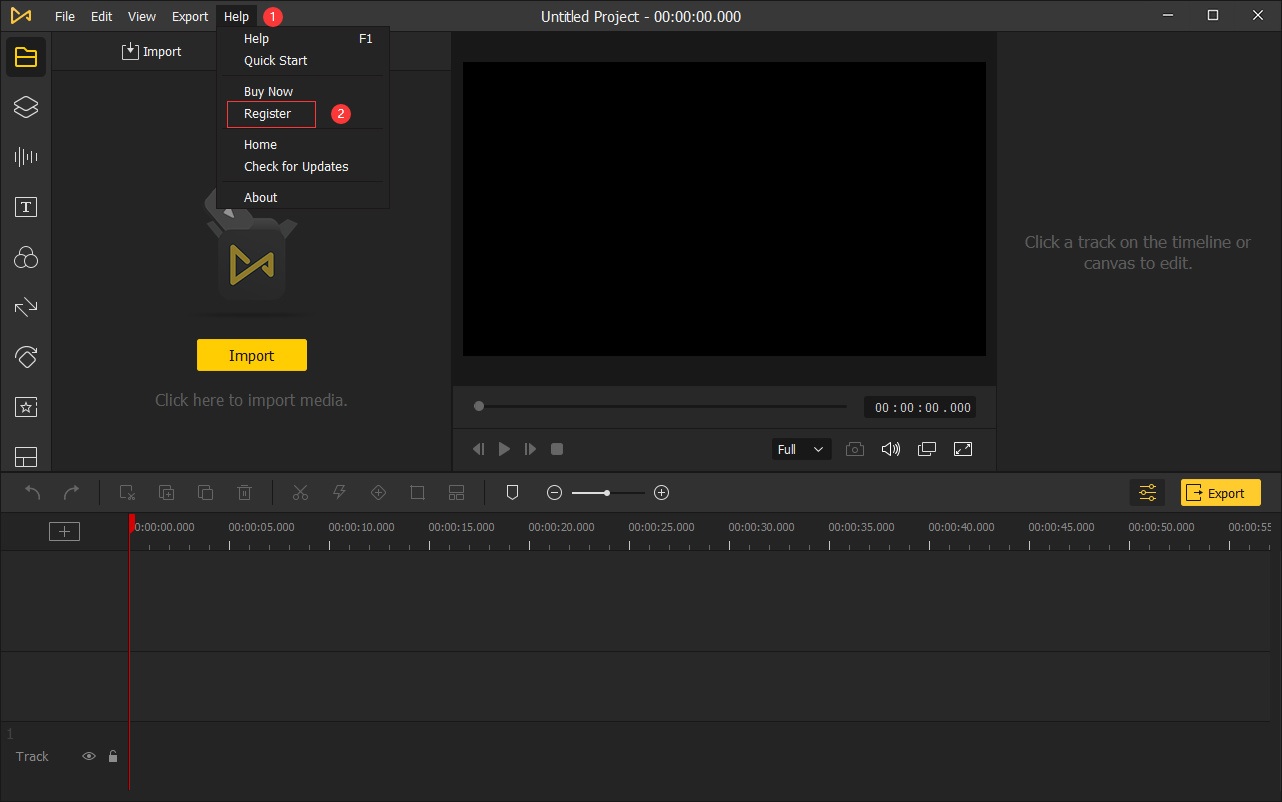 Step 3: You can click the Import button from the main interface. It will open a pop-up screen that allows you to browse the folder containing the videos, audio files, and images you can import to AceMovi.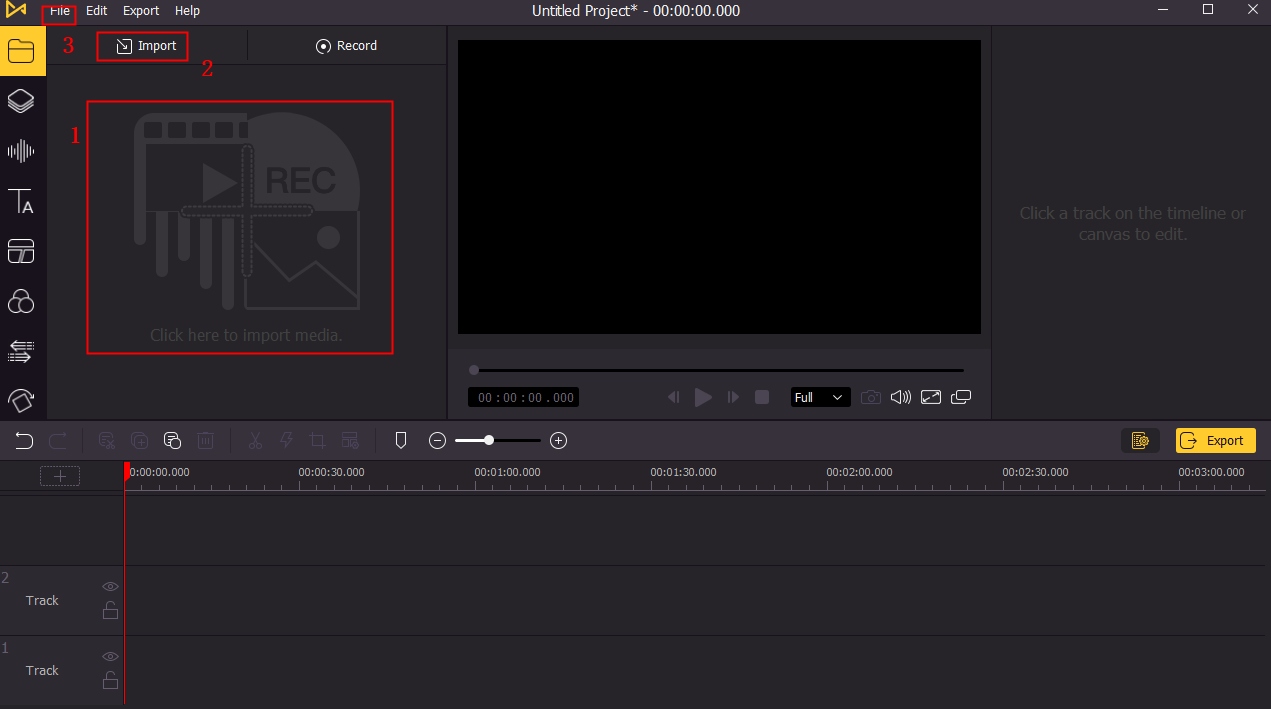 Step 4: Drag the file/files you want to edit from the media interface to the Timeline.
Step 5: Now, select the crop feature or the zoom in/out and place it in the timeline. Upon selecting the feature, you will notice two preview windows on the interface.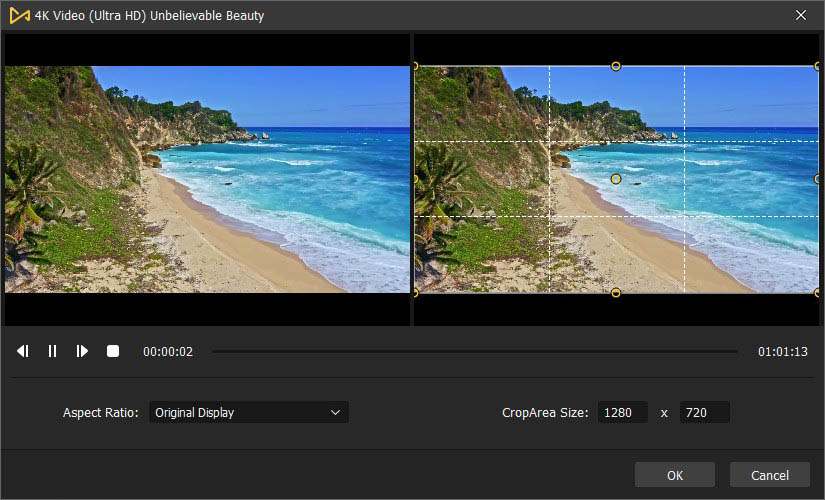 In the right window, you can move the crop feature to select the required area. The zoom-in area will appear in the left window. The video zoom editor helps you select the effects, manually enter the height and width, or choose the selective aspect ratio.
Step 6: After completing the edits, click the Export button from the menu bar. AceMovi allows saving the file to your computer, device and share it on social media platforms.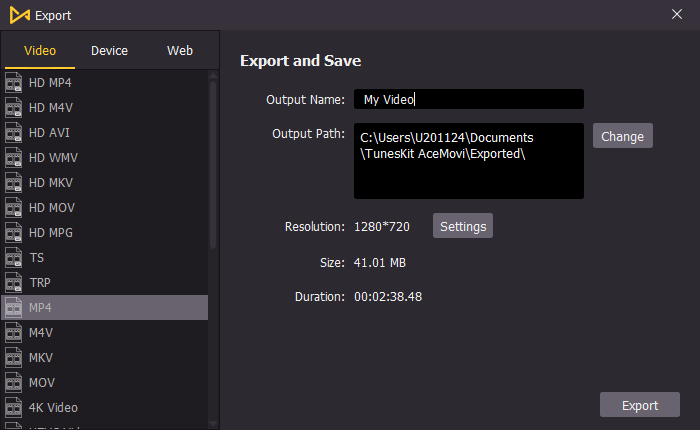 Top 2. Lumen5
Lumen5 is a free video editor with zoom in/out feature. The online creation tool targets the content marketing teams that focus on high-quality video with limited resources. You can zoom in/out, create storyboards, set layouts, include music, add text, and more.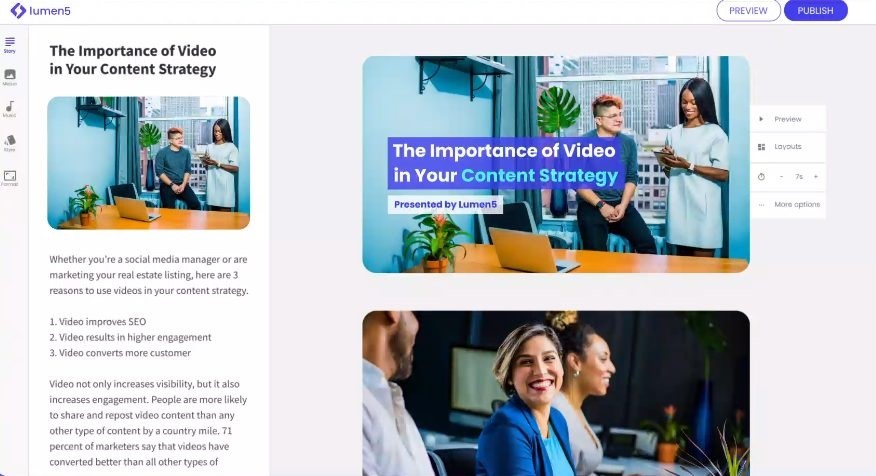 Pros:
Brand presets
Media library
Text to video
Automated workflow
Cons:
Watermark
Free version limits to 5 videos per month
Top 3. Openshot
OpenShot is an open-source video editor and an excellent zoom video editor. It is power-packed and comes with regular using features, drag and drop facility, unlimited layers, video transitions, real-time previews, and much more. Moreover, it is easy to cut and slice video as per the needs.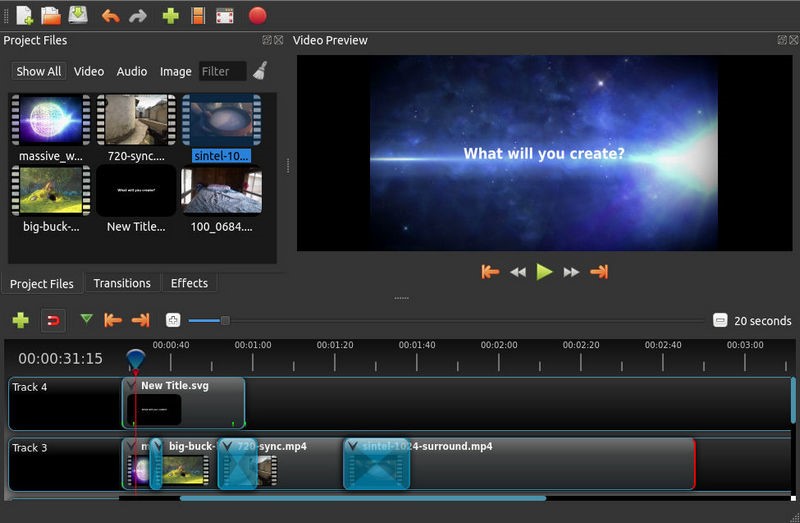 Pros:
Intuitive interface
Unlimited layers
Cross-platform
Open-source
Drag and drop facility
Top 4. VSDC
VSDC is yet another open-source video editor with zoom feature and supports all the video formats and codecs. You can select between the free and premium versions. Nonetheless, the free version is suitable for all the editing requirements. It comes with color correction, audio effects, blending modes, filters, and more.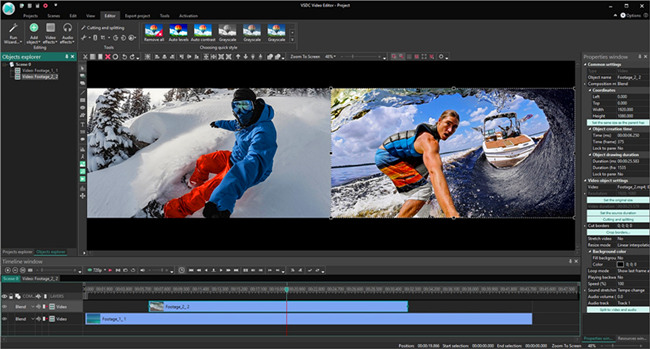 Pros:
Motion tracking
Masking
Visual and audio effects
Supports all popular video formats
Cons:
Only for Windows
Free version lags at times
Top 5. Lightworks
Lightworks is an established editor. The zoom in video editor packs powerful features and is available in both free and premium versions. The features include Multicam support, export to 720p, video trimming, zoom in/out, and much more. It even has video tutorials for quick understanding.
Pros:
Social media templates
Easy timeline editing
Universal projects
Stock library of audio and video content
Cons:
Advanced for beginners
It saves the project in MP4 only
Top 6. Adobe Premium Rush
Adobe Premium Rush is an excellent video zoom editor with a plethora of features for content creators. You can use the app and share videos from anywhere and anytime. Additionally, it comes with a simple interface, motion graphics, color correction, and other editing options.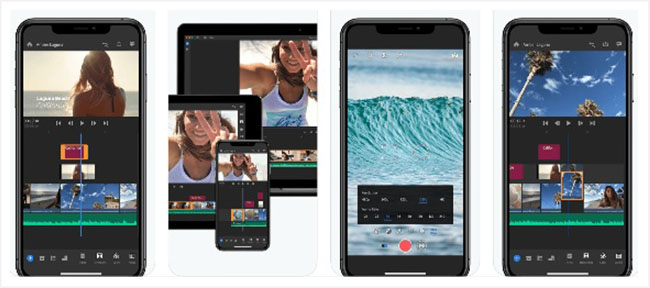 Pros:
Click and drag transitions
Preset and manual color corrections
Built-in templates
Export to any social media
Cons:
Limited features in the free trial
Top 7. Blender
Blender is a notable and free video editor with zoom editing feature across the content creation community. It consists of all the advanced editing features found in expensive programs, of which a few key features include chroma vectorscope, live preview, audio mixing, waveform visualization, and 3D animation suite.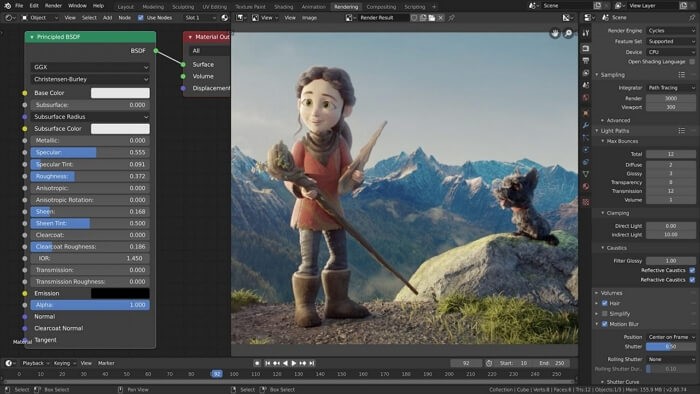 Pros:
Suitable for professionals
A plethora of editing features
Limitless customizations
Cons:
Steep learning curve
Improper format support
Summary
A zoom in video editor is what you need if you are seeking to enhance your video output. Not only will it help you enthrall your audience but bring a unique appearance to the overall production. Each of the video editors described here has its pros and cons. However, you can select the one that fits into your role by trial and testing. Nonetheless, the selection of the video editor is purely a personal choice and dependent on the user's skill and work requirements.