Are you finally done with your first feature or short film? Or do you need to credit everybody involved in the event you have just filmed by creating excellent rolling end credits? Luckily, you can make them by using the software of your choice. Since digital cameras are evolving and getting more powerful with time, the demand for credit makers continuously increases because shooting a video is half a process.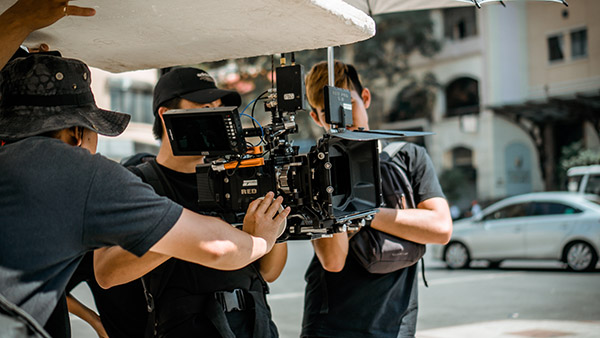 Removing unnecessary segments from the videos, merging multiple videos or arranging them in a specific order, and stabilizing the footage are significant reasons why there is a dire need for moviemakers for video enthusiasts. With the increasing demand, finding the best movie credits maker can be a bit frustrating. We have picked up the seven best movie credits makers to help you in this article.
Top 1. AceMovi Video Editor
AceMovi Video Editor is a video editing tool that can easily stand out from other editing software because of its intuitive interface. It has a vast collection of effects that allow you to add eye-catching themes to your movies and videos. With this application, you can easily record a video call, web page, etc., on your PC.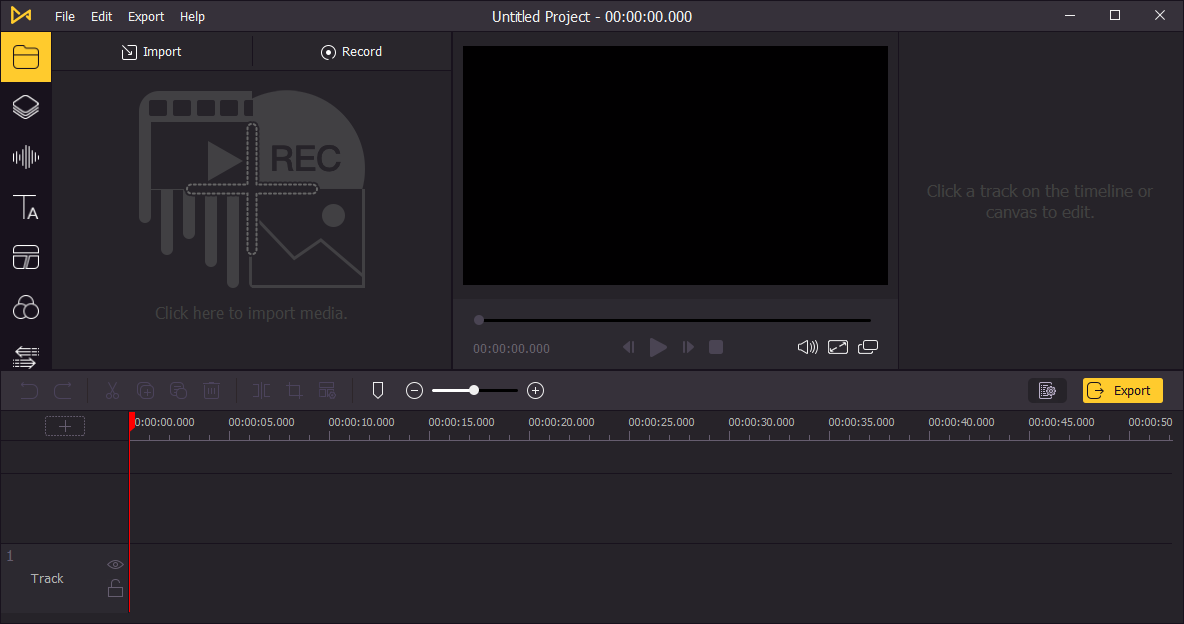 This editing software supports multiple formats that help you export the video to any platform like YouTube, Facebook, Instagram, and many more. AceMovi is among the best movie trailer credits maker due to its extraordinary ability to merge videos and removing unwanted parts.
Features: Allows you to preview the video while recording; It helps you record the web page as well as the video call; Extraordinary ability to merge the videos and trim them.
Pros:
All-in-one tool
Built-in playlist
Cons:
Not available in Android and iOS
How to Make Movie Credits with AceMovi Video Editor?
Step 1: Import Media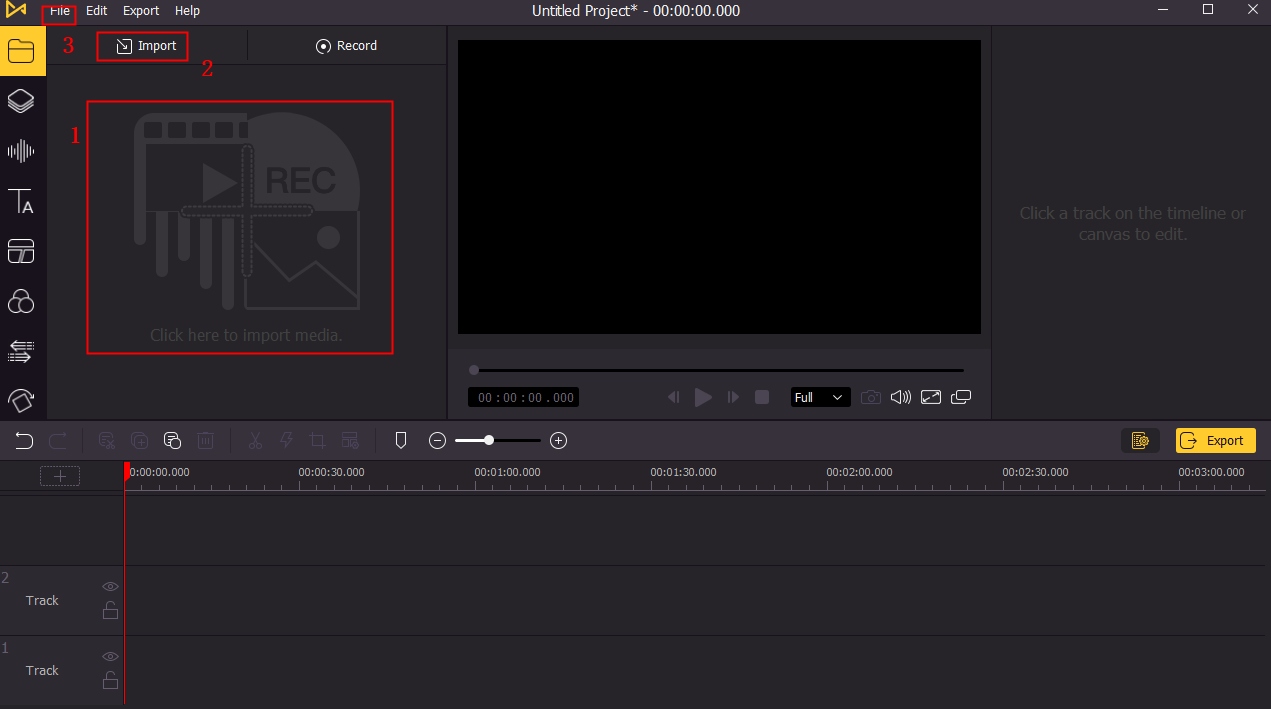 Launch AceMovi Video Editor on your desktop. Click on the File option, a dropdown menu will appear. Select Import Media and add your movie to the tool.
Step 2: Add Media to Timeline
After importing the video, add the media to the timeline by dragging it to the timeline.
Step 3: Add up roll to timeline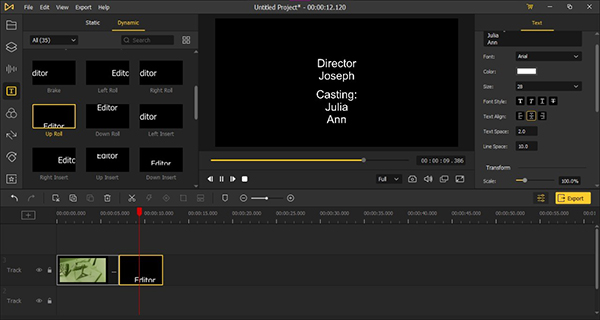 Go to the Text menu by clicking on the text option from the bar at the left. Pick Dynamic from the above and select Up Roll from the text menu. Now, write the text you want under the Text headline in the window on the right side.
Step 4: Export Video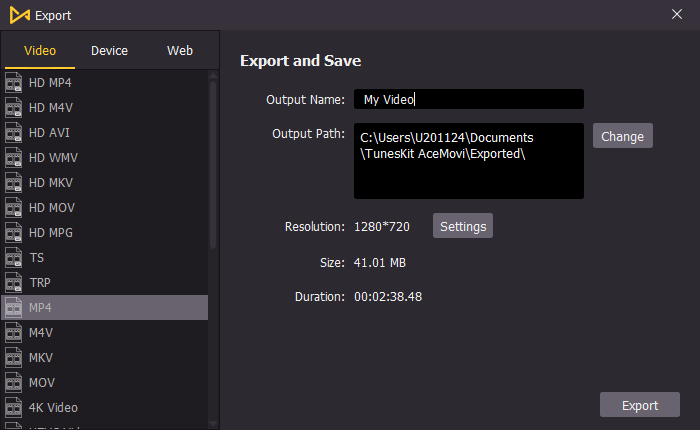 Now Export the video by clicking on the Export option in a yellow box, a window will appear. Select the output format from the dropdown menu. After choosing the format, export the video.
Top 2. Filmora
If you are searching for an excellent movie maker, then Filmora is your best bet. Filmora comes with several valuable features that can make your movie-making experience easy and exciting. It allows its users to import the videos in just a few clicks.
In addition to its vast collection of effects, it also features a built-in royalty-free playlist and audio effects to add to the background of your videos.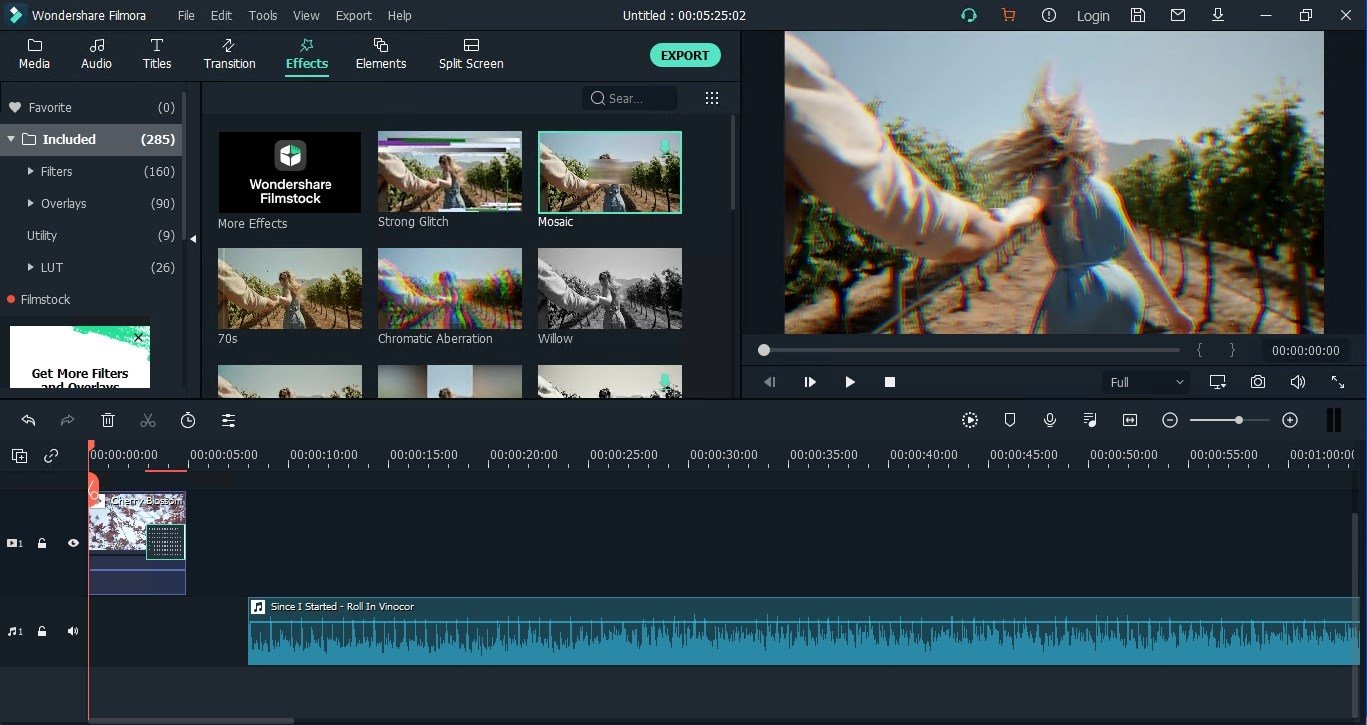 Features:
Built-in playlist and audio effects to add to the background; Supports 4K videos to edit the videos of high-quality; The vast collection of effects make the clips look attractive; Intuitive and straightforward interface to save you from complications.
Pros:
Easy to use
High-quality videos
Merge the clips
Top 3. iMovie
It is an obvious choice for the users who want to create credits movies on macOS. iMovie supports multiple formats, including 4K videos, which means you can easily edit and export high-quality videos.
Arranging, Merging, and Importing the videos in this movie end credits maker is effortless and quick. With this editing software, you can add attractive filters, create opening titles or PIP effects.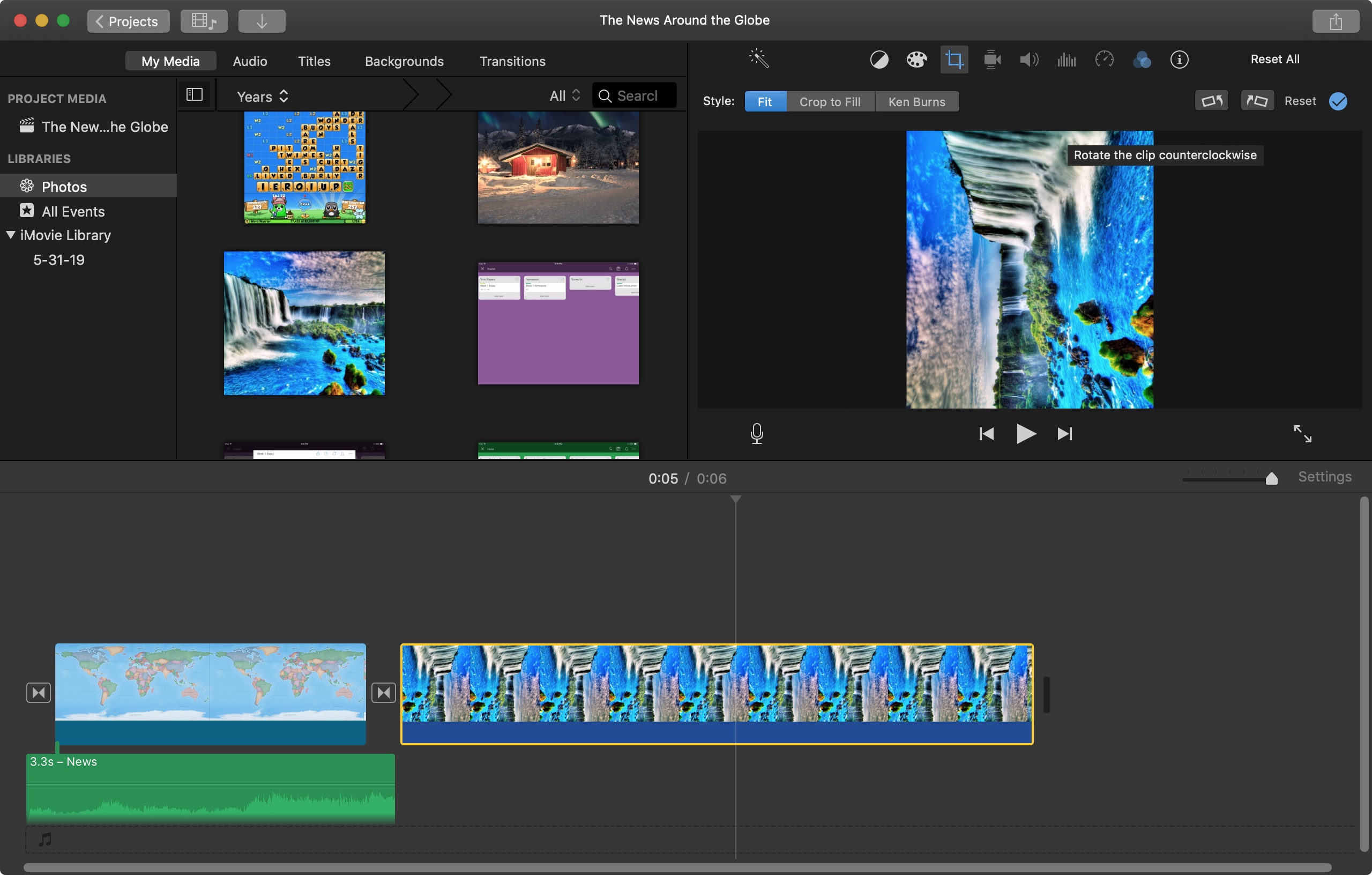 Features:
Allows you to merge and cut the videos with ease; Supports 4K video resolution to edit the videos in high-quality; It contains audio effects to create your soundtracks; Apply filters or create a PIP effect to add to the videos.
Pros:
Built-in music library
Intuitive interface
Create Opening titles
Cons:
It does not work with some mp4 files
Top 4. KineMaster
For the users who want to make credits movies, KineMaster may be your best option. Making and editing videos with this movie maker is pretty fun because the application provides various editing tools that help you to experiment with new things.
This video editing tool allows you to add several layers to your video clips and features multiple blending modes to create stunning visual effects. You can export videos in 4K resolution at 60fps with the iOS version.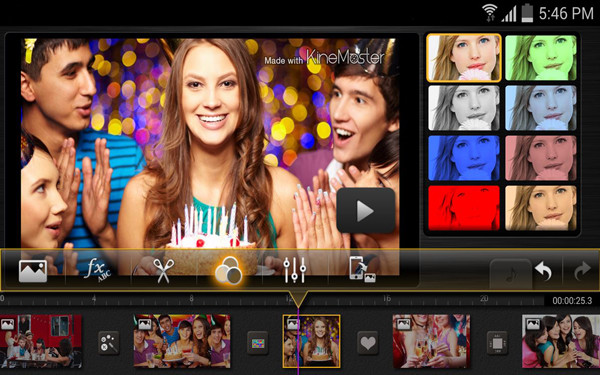 Features:
Multiple blending modes to create attractive visual themes; Supports 4K videos at 60 fps in iOS and 30 fps in Android; Allows you to add and record voiceovers for the videos; Intuitive and straightforward interface for editing the videos.
Pros:
Audio effects
Add transitions
Trim the videos
Cons:
It does not support multiple audio formats
Top 5. Shotcut
It is a free open source video editing tool for Windows, Linux, and Mac. Shotcut comes with multiple valuable features that help you create movie credits. It enables you to generate ending or opening credits for your movies. With this movie credits maker free, you can crop, trim, zoom, add various effects, merge videos, etc.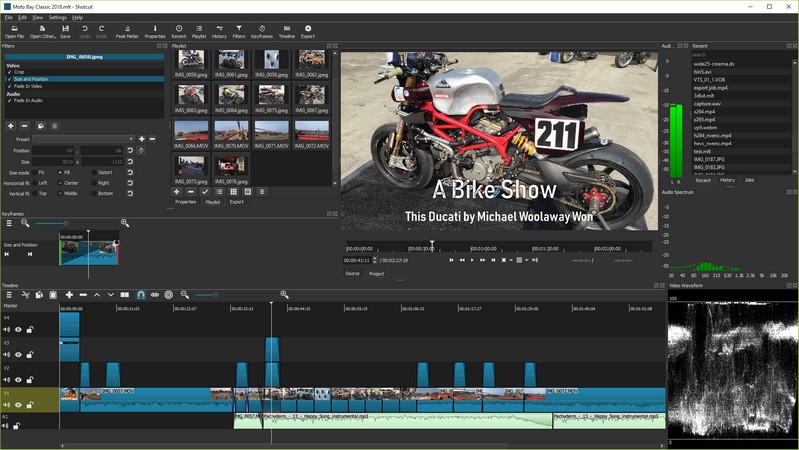 Features:
Allows you to add eye-catching filters and effects; It helps you trim and crop the videos with ease; Provides history feature to go back to previous editing steps quickly; Includes video glitch, color grading, stabilizing feature, etc.
Pros:
Merge the videos
Chroma key
Supports multiple formats
Top 6. Lightworks
Lightworks is among the best movie credits software for Linux, Windows, and Mac. This application allows you to create and edit videos with ease. This video editing tool can help you make vlogs, short films, and many more. It will enable you to add the list of people in movie creation with the help of the rolling effect.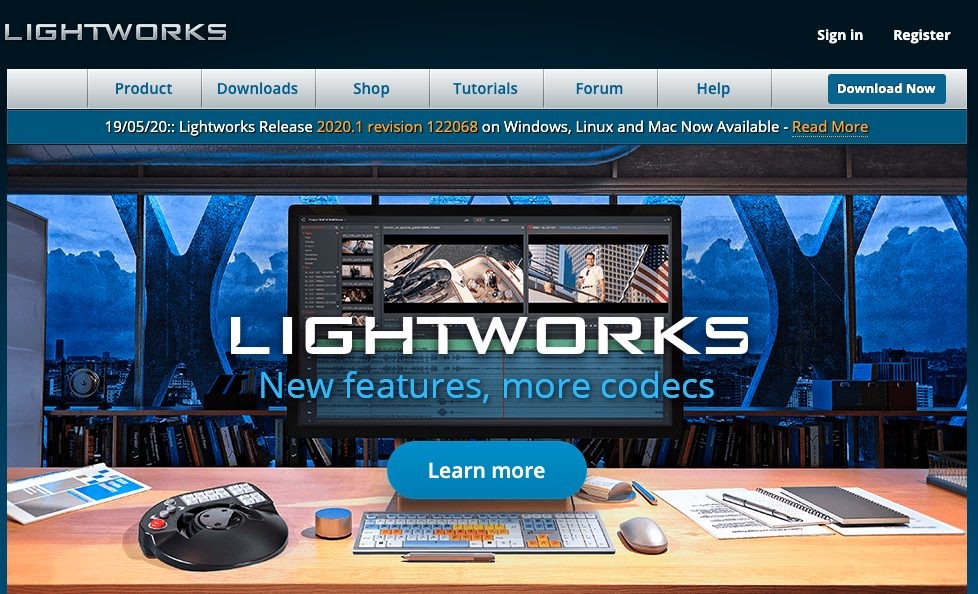 Features:
Allows you to add text (list of involved people) with a rolling effect; Help you create short films, vlogs, and many more; Multiple audio enhancement tools like Crossfade, Equalizer, etc; Providers visual effects such as color temperature, color correction, etc.
Pros:
Green screen
Trim the videos
Simple interface
Top 7. ApowerEdit
ApowerEdit is a reliable and simple-to-use movie intro credits maker that helps you edit and create high-quality movies. It allows you to shoot a film from scratch as well as add movie credits. Even if you are a beginner in this field, you can still easily use this tool's rolling effects. Preview the video while editing with ApowerEdit.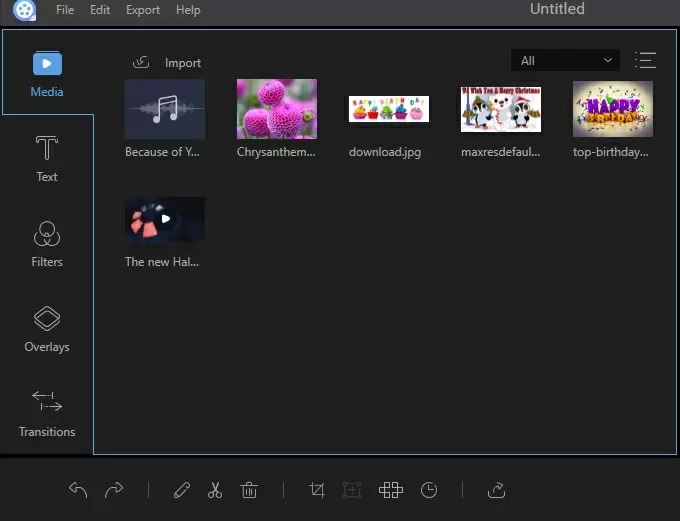 Features:
Allows you to add background music to the videos; Multimedia player to preview the video while editing; Rolling effect to add credits in your movies with ease; Includes pre-made filters, text effects, and transitions.
Pros:
Simple Interface
Additional soundtracks
Eye-catching themes
Cons:
No chrome key and screen recording
Conclusion
Creating video content to earn popularity and fame is a well-known and a bit complicated process. You can make good content with the help of several sponsors. But you need to give them credit at the end and start of your movies.
We have covered the seven best movie credits maker you can use to add the names of sponsors, brands, and people involved in your project. Select the tool that seems to meet your requirements and start giving credits!