A lightweight video editor is primarily made to use the least amount of system resources possible. Such a video editor is easy to use and favorable to video editing newbies because it puts minor strain on your machine.
By creating professional promotions for social media such as Instagram, Facebook, YouTube, and anywhere else you publish brand videos, a great video editing tool can assist you in presenting your products from every viewpoint. In addition, there are a variety of simple, free video editing apps available to help you be distinctive.
Therefore, if you are looking for a simple, lightweight video editing program that makes video editing convenient for novices while still being light on the device, then this article will share some picks for the finest options for PC, Mac, and the web.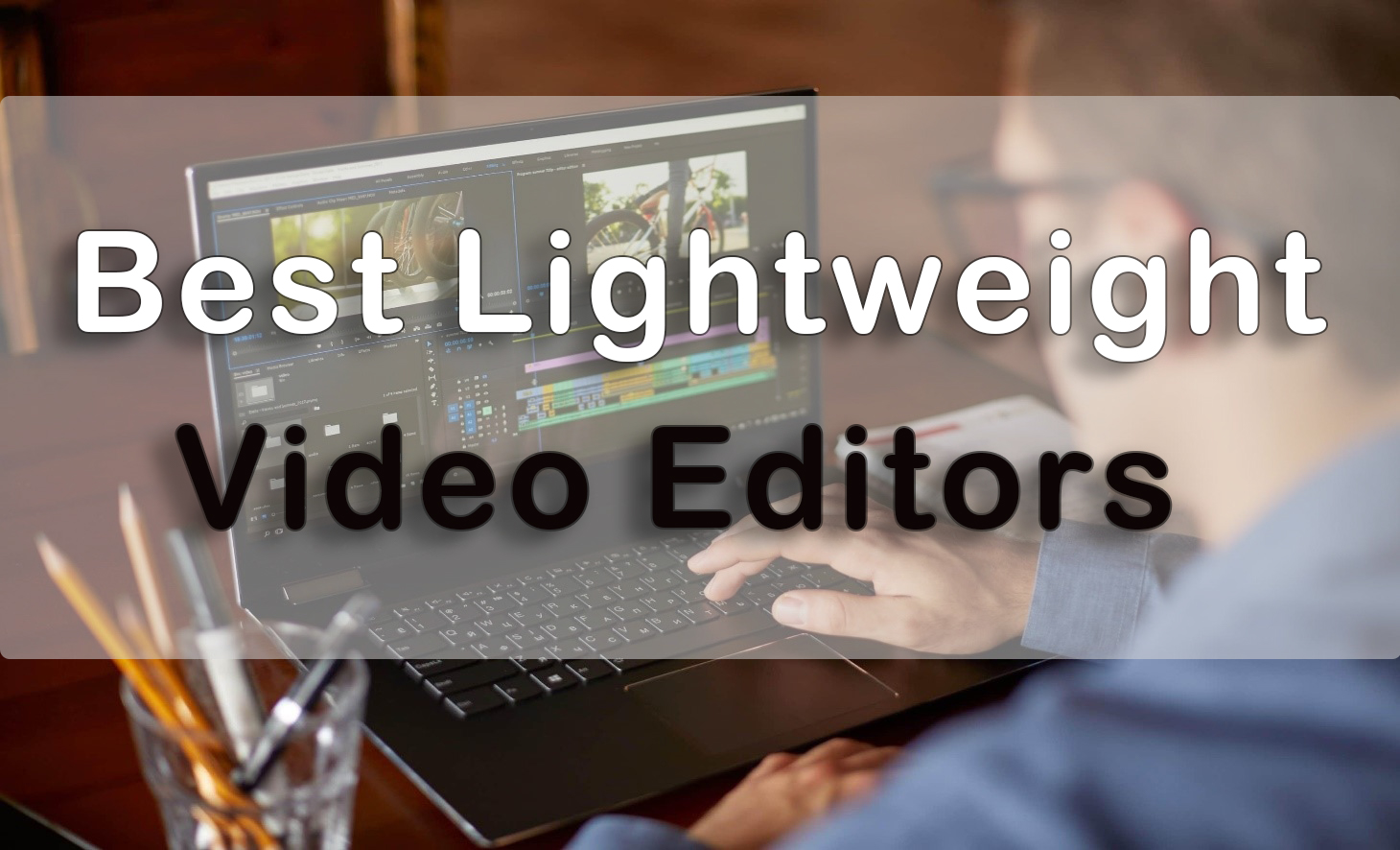 What is a lightweight video editor? Most people's lives would be incomplete without video editing. If you merely need to trim, clip, add text, effects, use picture-in-picture, or change the file format of your video quickly and effectively, a simple, light video editor is appropriate for you. A convenient video editor has a minimal storage footprint and uses less CPU power.
Let's move towards the lightweight video editors of 2023!
Due to the sleek and straightforward UI, the newly introduced tool has a low resource demand and feels very lightweight.
Start recording your screens or load your media, drag and drop text, audio, transitions, and other elements, and then export and post your film to several platforms. AceMovi Video Editor is one of the best lightweight video editors for windows 10/11. This program has an intuitive and concise interface, and users can make wonderful videos within simple clicks.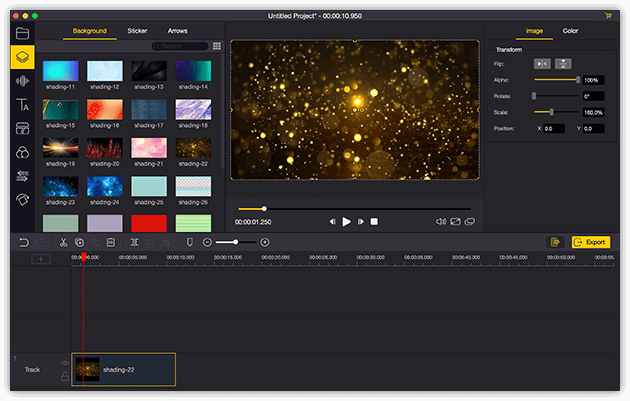 Pros:
Video merging and splitting.
For beginners, it's straightforward to use.
Customizes the look of your photographs and videos.
Top 2. Adobe Premiere Pro Video Editor
Adobe invests a lot of effort into its products, and Adobe Premiere Pro is no exception. It is counted as one of the simple lightweight video editors for its convenient usage.
The most recent update added 360 VR capabilities, 4K video capabilities, and, most importantly, the Lumetri Color function, which allows you to experiment with white balance, color grading, and more.
Adobe Premiere Pro includes the Adobe Media Encoder package, including presets for various output formats and green screen editing features.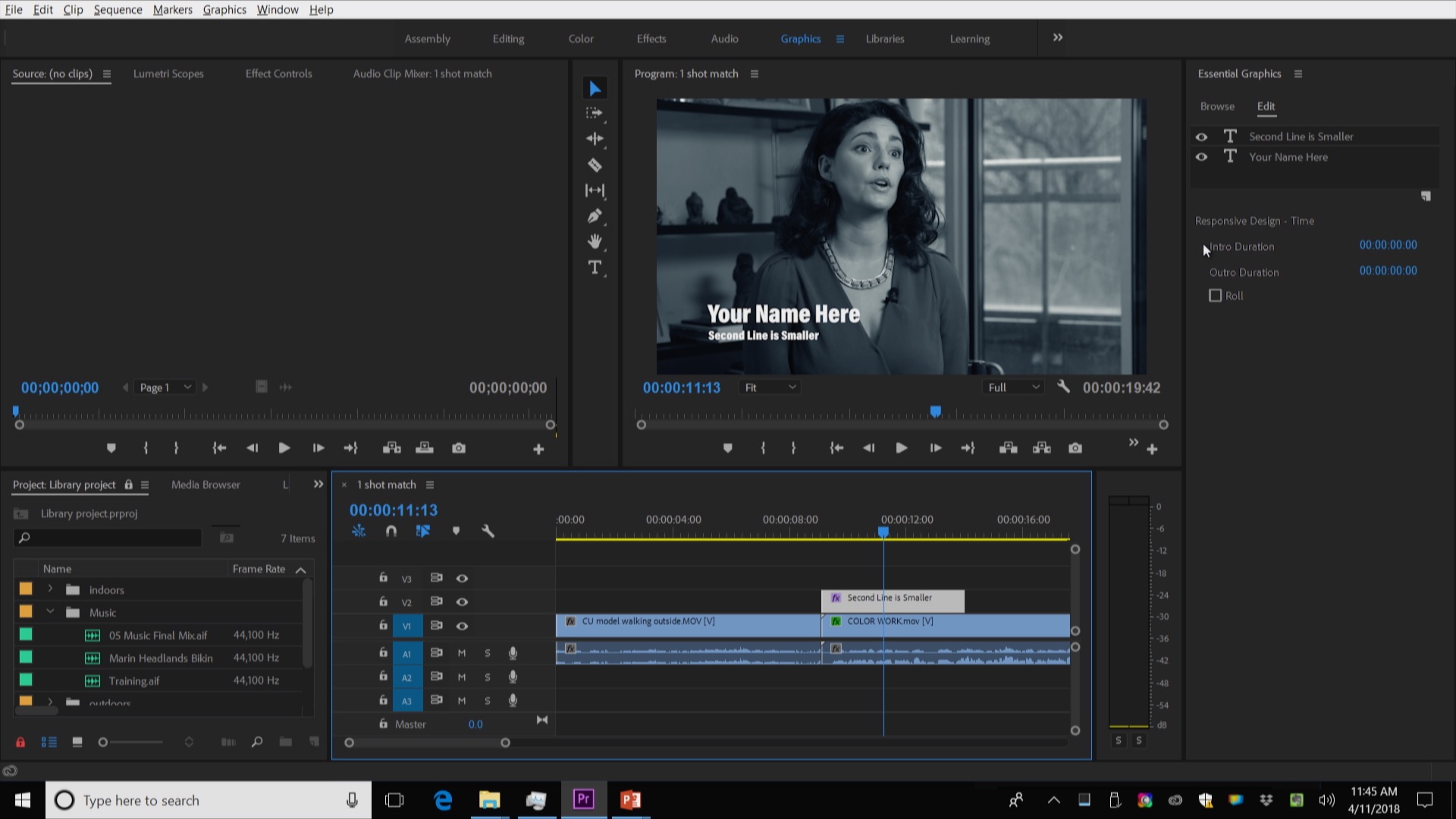 Pros:
Simple Multicam editing.
Customizable interface.
Quick load times.
Cons:
Accidents do happen.
Less number of effects and tools.
Top 3. Vegas Movie Studio Video Editor
The Vegas Movie Studio series is a collection of high-end video editing programs and is considered a lightweight video editor for windows 10/11.
A consumer interface, a variety of video/audio features, compatibility for High DPI monitors, direct upload to Vimeo, YouTube, or Facebook, and a song maker software are just a few of the significant characteristics of Vegas Movie Studio.
It also enables infinite input/output formats, ensuring that compatibility is not an issue. There are also numerous tutorials on how to utilize this tool available online.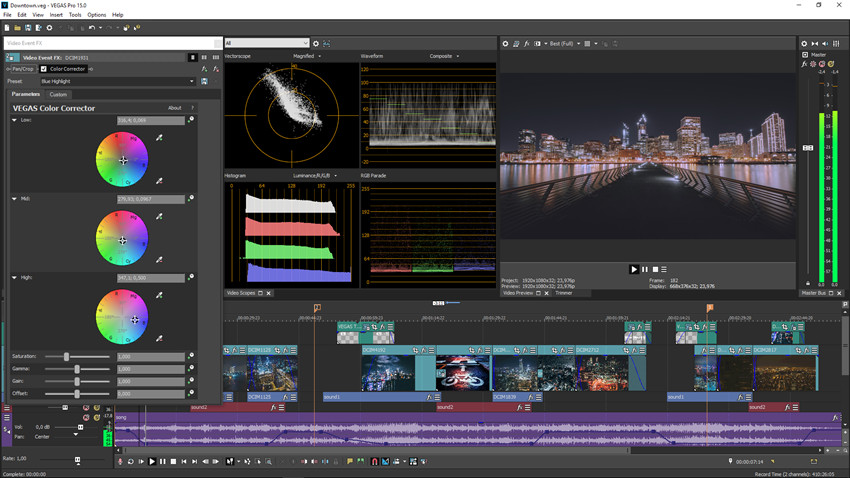 Pros:
It's free and straightforward to use.
Color correction is encouraged.
Audio editing is supported.
Support the most recent video and audio codec formats.
Cons:
You are charged money for technical help.
Top 4. iMovie Video Editor
If you want to edit videos on a Mac, iMovie is the ideal option because it is a lightweight video editor that can handle almost all of your video editing requirements. In addition, it comes with a lot of graphic effects and templates. Moreover, you can instantly upload a video to platforms such as Facebook after editing it.
Furthermore, because this software is built into your Mac, you won't need to install additional software to edit a video.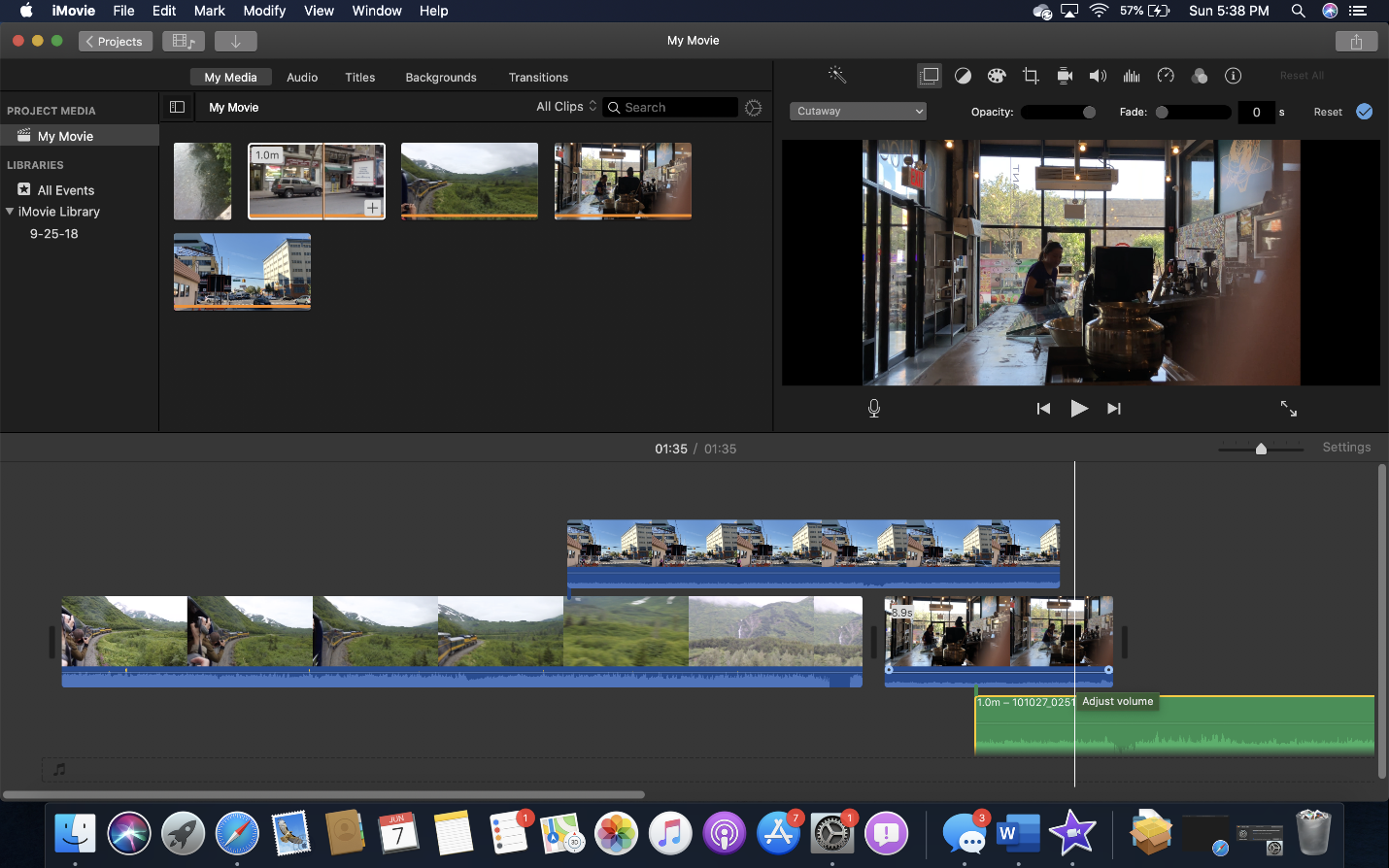 Pros:
It's free and straightforward to use.
In macOS systems, it comes pre-installed.
Includes excellent advanced features.
Amazing transitions and text options.
Cons:
It's only for Mac users.
Video editing features are limited.
Top 5. Pinnacle Studio Video Editor
Pinnacle Studio has been famous amongst digital users. Its user-friendly design makes it simple to use, yet that doesn't limit its power as a skilled editor.
It offers all of the standard capabilities that you'd expect from a video editor. In addition, it can create photo slideshows, eliminate undesirable images from films, add playback overlays, 2D transitions, and a variety of video effects, among other things.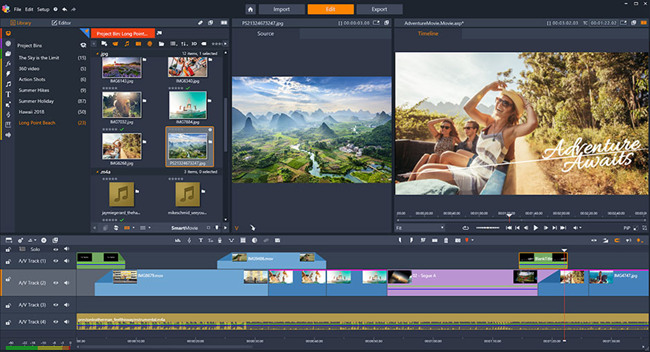 Pros:
Video editing is straightforward.
Excellent customer service.
Best for novice and pro editors.
Cons:
Needs 10$ for Advanced Codecs Pack.
Registration required before installation.
Top 6. EaseUS Video Editor
EaseUS Video Editor, being one of the most successful video editing programs, comes with a wide range of inspired techniques to make your films stand out. In addition, you may improve your movie with a variety of visual effects and transitions. Drag-and-drop features in this lightweight tool let you save time when working on complex visual effects projects. It plays like the best lightweight video editor PC.
After you've finished editing your movie, you may share it on different devices or store it in various file formats such as MOV and MP4. This app has a very user-friendly and attractive interface.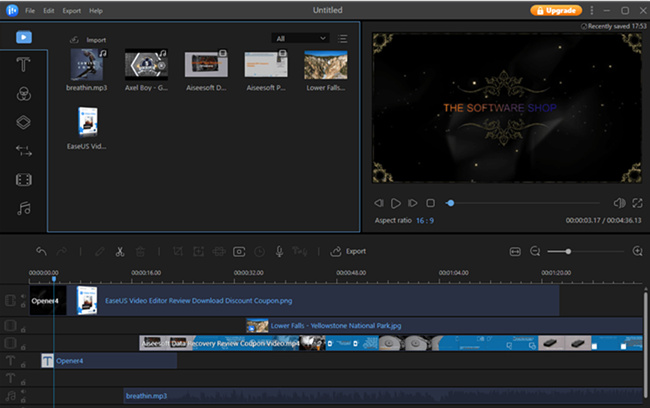 Pros:
It's free and straightforward to use.
Colour correction is encouraged.
Support the latest video, audio, and formats.
Cons:
Money is charged for technical help.
Top 7. VideoPad Video Editor
VideoPad is the best lightweight video editor that is both straightforward and simple to use. 3D video editing, overlaid text for descriptive tags, chroma essential green screen video production, various visual effects themes, 2D to 3D stereoscopic conversion, and an extensive range of video transitions are among the available capabilities.
The application's capacity to generate stop-motion animation is one of its most impressive capabilities. The particular feature implies it can make a GIF by importing image sequences from your films.
Pros:
Free to use.
Intuitive and simple to use.
User-friendly interface.
Plugins support third-party tools.
Cons:
It only works on a few devices.
Conclusion
Now that you've learned about various options with diversified features for selecting the finest video editing software, it's time to put them to the test. While each lightweight video editor has its own set of benefits and drawbacks, you are eligible to have a better sense of which free, lightweight video editor is appropriate for your company.
Raise the bar on your content marketing as there's no limit to the creative possibilities of your brand's marketing video material. You've got so many video editing software options to select, so, are you ready to give them a shot to boost your digital marketing?