While it comes to showcasing or promoting your products in different media such as YouTube, Twitter, Tvs, Instagram, or Facebook, you need an awesome highlight video maker. A quality video easily engages your target customer in a wide margin. For this to happen, you do not really need to have an extra budget. There are multiple available software and website that you can consider using and take your business to the next level.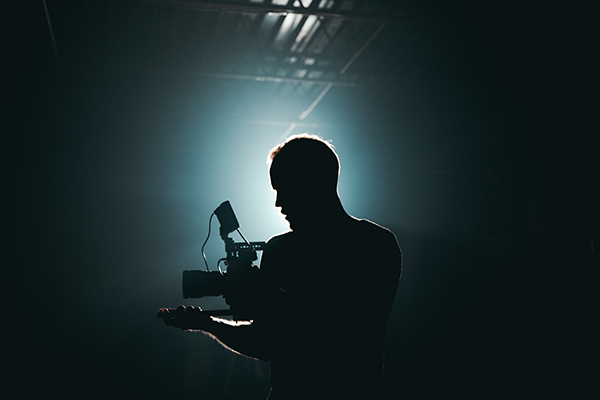 In this article, we have for you some of the top best highlight video makers that you can consider using for free. Every highlight video maker has different features that address different needs. We have also included the pros and cons of every video maker to ease your work when choosing the best.
Top 1. AceMovi Video Editor
Have you been looking for one of the simplest tools that are simple to use? If yes, then AceMovi Video Editor is right here for you. It is a video highlight maker that you can't afford to luck. It has real-time review great to use when editing, and you can save your video in any format. Also, it has no virus or ads hence secure for use by any business or individual across the world.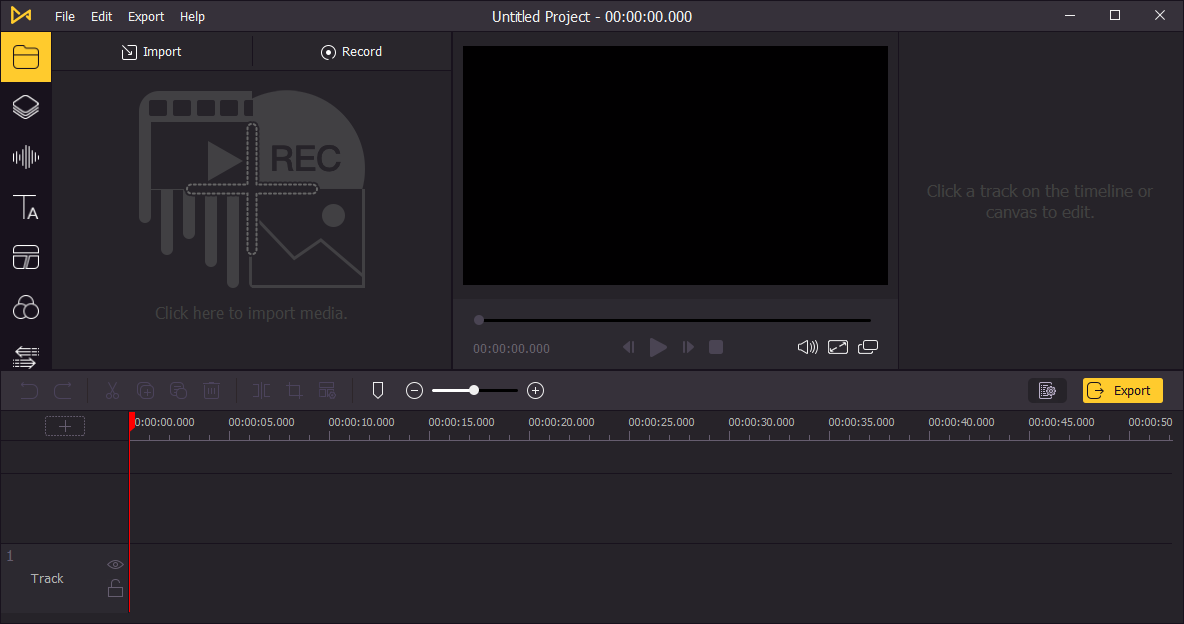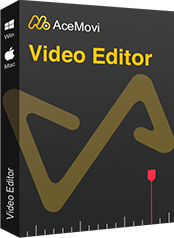 AceMovi Video Editor
Security Verified. 5,481,347 people have downloaded it.
Basic and advanced features to unleash your imagination
Multiple filters, transitions, text, sound effects, music
User-friendly interface
Import as many photos or footage as you want
The best highlight video maker
How to make a highlight video with AceMovi Video Editor
Step 1: Launch the Program
To get started, you need to first download the app for your device on AceMovi website. Startup the window of the app and then choose to either open a new project or a recent project you have done on the app.
Step 2: Edit your video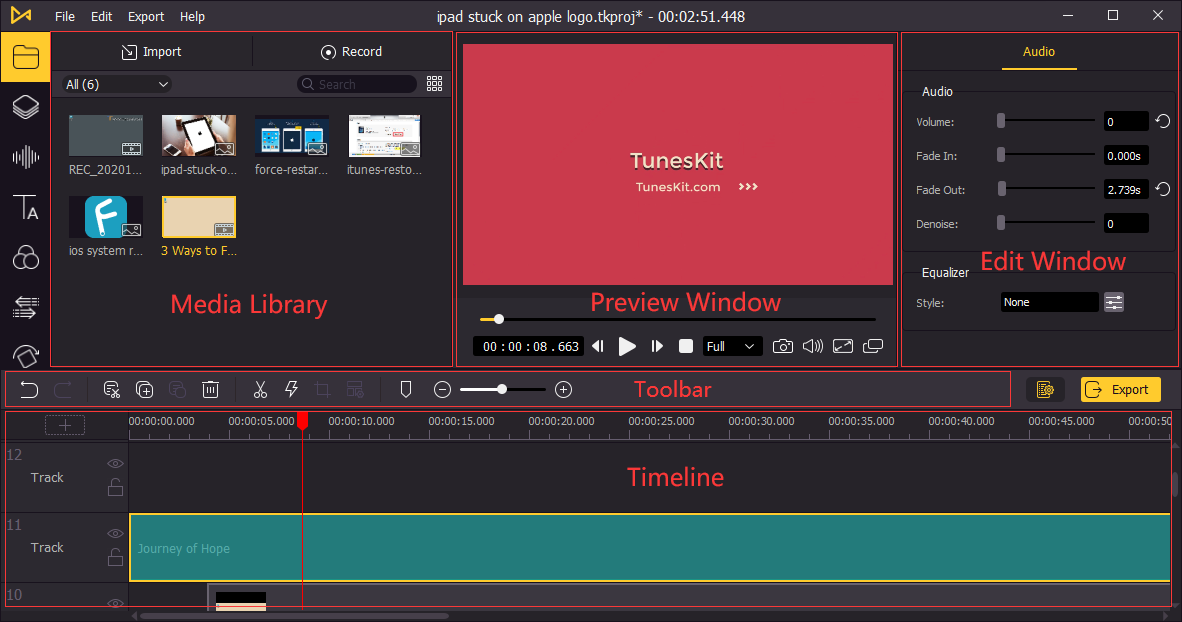 Set up the project and save. You can make use of the features available on this video highlight maker, such as elements, audio, effects, transitions, texts, animations, etc. From there, you can import media and start editing.
Step 3: Export your video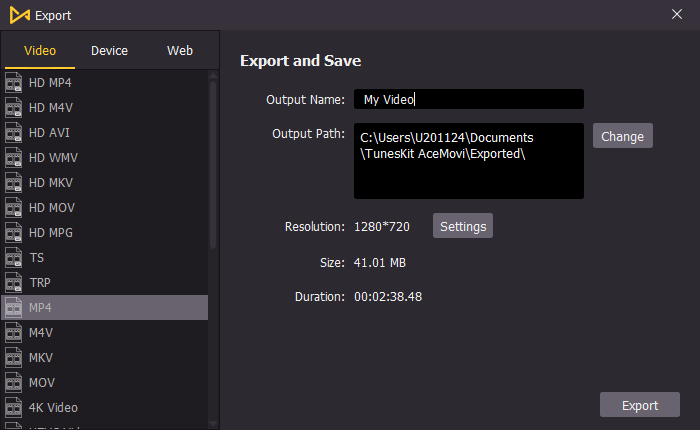 After you are done with editing, you can either choose to export or share your video.
Top 2. iMovie
To begin with, iMovie is one of the best video highlight maker app that we have in the market. It is available on Mac OS and is great for one looking to creating a high-quality film. The app has different video filters that enable you to customize your video based on the theme of your product. You can also control the speed of your video, thereby making your highlights slower.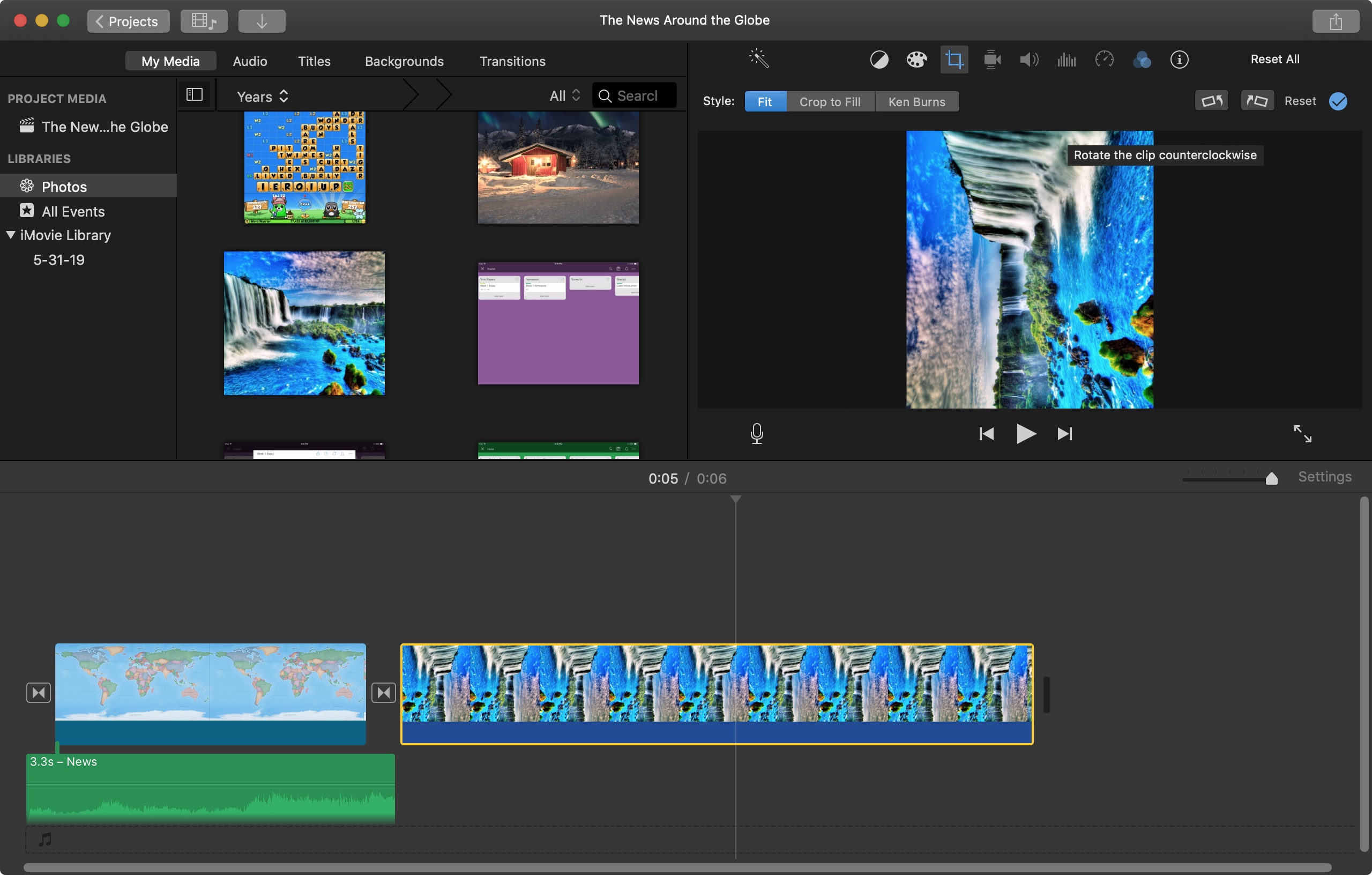 Pros:
Easy to use user interface
Saves the files on the Apple Cloud
High fidelity filters
Can be used on multiple devices
Top 3. Hitfilm Express
Hitfilm Express is a free highlight video maker best for editing videos for beginners. It has great features, which makes it ideal for use for any kind of promotion video. This video highlight maker app gives you an opportunity to edit the video and audio transition since it has multiple animation tools.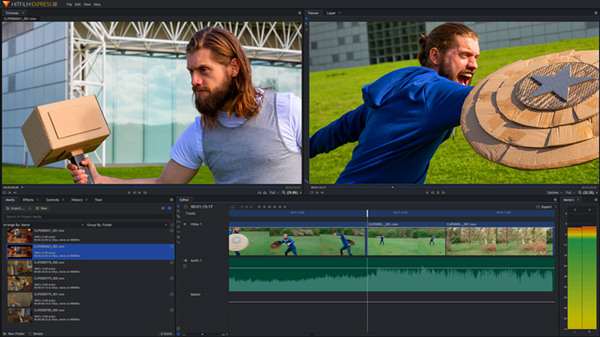 Pros:
Simple to use
It saves on time
Different transition options are available
Cons:
Asks the user to share the app on social media
Its pro version is very expensive
Top 4. LightMV
Have you been looking for a sports highlight video maker? LightMv is right here for you with amazing features. It has a library with great videos that one can choose from to avoid the hustle of creating a new one. Here, you also get an opportunity to play around with the speed of the videos and also the visual effects.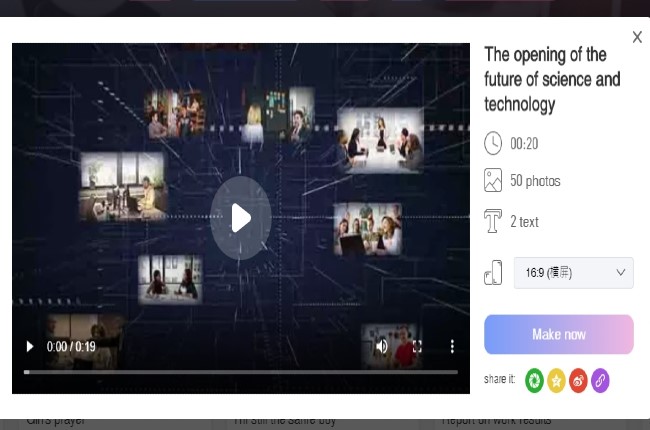 Pros:
High-quality video
It is user friendly
Multiple well-designed templates are available
Cons:
Premium package is expensive
The number of fonts available is limited
Top 5. VideoPad
VideoPad is a highlight video app that is great for every looking for a high-quality highlight video maker without spending any coin. The app has outstanding features that are easy to use even for the first-time user. At the same, you get the opportunity to edit the video by using different effects and transitions.
Pros:
Easy to use interface
Fast installation
Multiple file formats are available
Cons:
Does not have a few cutting edge features
No multi-camera editing
Top 6. FlexClip
FlexClip is a free sports highlight video maker app that is easy to use. If you love football and love highlights, then this is the best app for you. You can easily customize in a manner that when your team plays there are automatic highlights. The app also allows you to easily export your video in different social media handles such as Vimeo, Facebook, Twitter, or YouTube.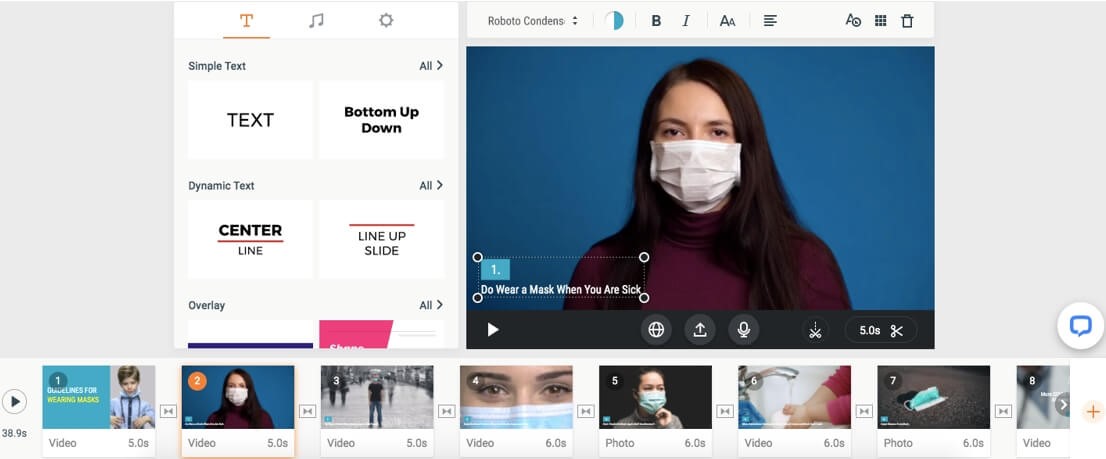 Pros:
Easy to use interface
Multiple templates available for use
Best for trimming audios and videos
Awesome animation effects
Cons:
Does not support 4k videos
Top 7. Vimeo Create
Vimeo Create is a free highlight video maker that is widely used due to its usability. It gives you the ability to connect it directly to your Shopify store. This eases your work and saves on time. To use it, you do not need any experience since it has awesome tutorials on how you are going to get started and edit your video accordingly. This free highlight video maker uses artificial intelligence, thereby suggesting some of the best themes and colors best for you.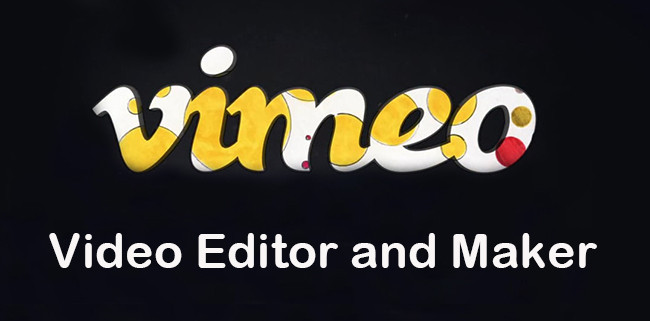 Pros:
Easy to customize based on the user requirements
Multiple templates available for use
High-quality stock image available
Top 8. Animaker
This is one of the most trending video highlight makers best for animated videos. It has a pool of users due to its great features essential for every business looking forward to marketing their product accordingly. Animaker creates professional videos which are of the best quality.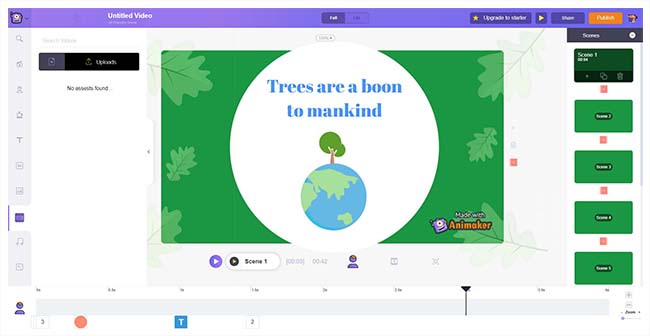 Pros:
It is simple and easy to use
Gives the opportunity to upload own images
Offers great templates to use
Have tutorials for beginners
Multiple people can use one account at a time
Cons:
Have limited options for the users
To use all features you need to make a subscription
Conclusion
Having been enlighten on the above highlight video maker, it is now your obligation to choose the right one for you. You can also try most of the above paid or free highlight video makers to be certain of what you want. Always remember quality videos matters when it comes to marketing your product and service. With the video, remember it communicates all about what you offer. It is much better while compared with texts or photos. Let's capture your audience moment now.