While GoPro makes it easy to capture a video, it requires the right tool to adjust and enhance the output of the video. When you use the appropriate video editing tool, you can create engaging and mesmerizing videos that you can share with friends or online.
In this post, you will come across the best GoPro video editor. Some programs are free as well as paid. Selecting either of the options depends on your requirement and the purpose. The list consists of tools that achieved the needed ratings from both professionals and video editing enthusiasts.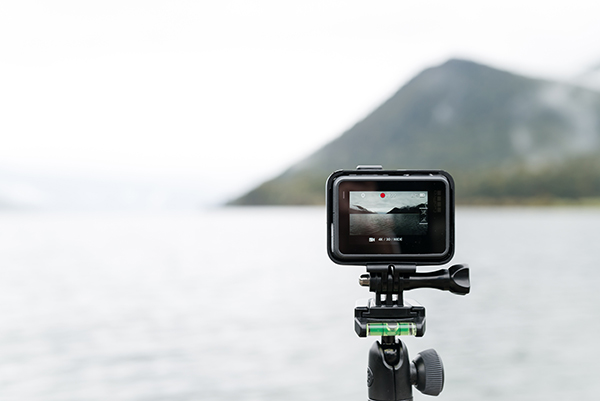 The selection of the GoPro editing software is a personal choice. Therefore, we have covered various video editors to ensure that you can narrow the programs and select the editing software that suits your requirement.
Top 1. TunesKit AceMovi
TunesKit AceMovi earned the title of the best GoPro video editor from both professionals and beginners in the video editing field. It is because of the features it provides and the ability it delivers to bring life to imagination. Unfortunately, not every video editing tool is capable of such prospects.
AceMovi has both basic and advanced editing features that help you edit and enhance a GoPro video into the required output. You can choose to split, merge, crop, trim, add subtitles, perform audio post-production, add transitions, filters, and much more.
The benefit of the software is the rendering speed. It renders excellently using the computer's hardware without causing any lags and without losing the original video quality. In addition, the flexibility to save a file in any video format helps you optimize a video into the required output.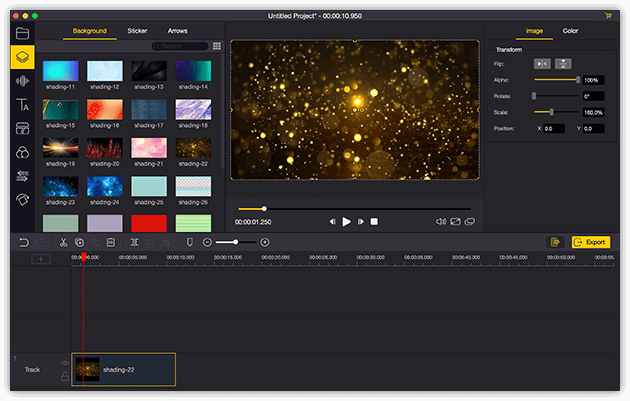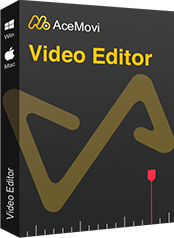 TunesKit AceMovi Video Editor
Security Verified. 5,481,347 people have downloaded it.
Professional editing features to unleash your imagination
Multiple filters, transitions, text, sound effects, music
Flexible input and output formats
4K editing support
The best GoPro video editor
Top 2. Adobe Premiere Pro CC
The first on the list of a video editor for GoPro is Adobe Premiere Pro CC. The reason is because of the comprehensive and powerful editing features it possesses. Likewise, integrating with the cloud platform makes it the recommended choice for professionals, as they can access their content from anywhere and receive regular updates.
The GoPro video editing software contains a massive collection of organizational tools, speed control, support to unlimited tracks, video stabilization, and more. So, whether you are editing camera footage or a GoPro video, the Premiere Pro CC can handle everything.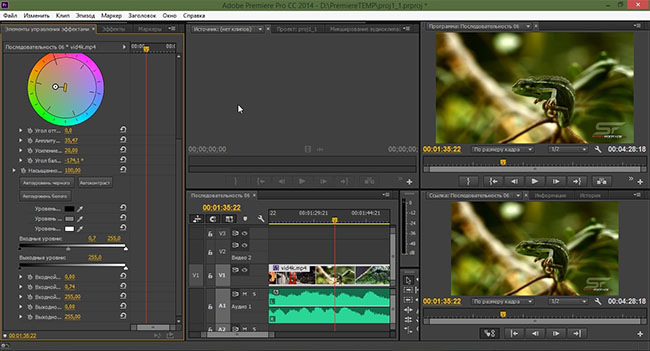 Pros:
High customization options
Advanced color tools
Cloud services and team projects
Cons:
No keyword searches
Longer rendering times
Top 3. Adobe Premiere Elements
Adobe Premiere Elements video editor for GoPro is for all those who do not want to overspend. Even though Adobe Premiere Pro is the standard in the editing industry, the Elements program matches equally but with a few cuts.
The editing program is ideal for beginners, as they need software with a clean interface and has complex editing tools that one can dig into based on the progression. The software boasts audio and video effects, transitions, 4K editing, and much more.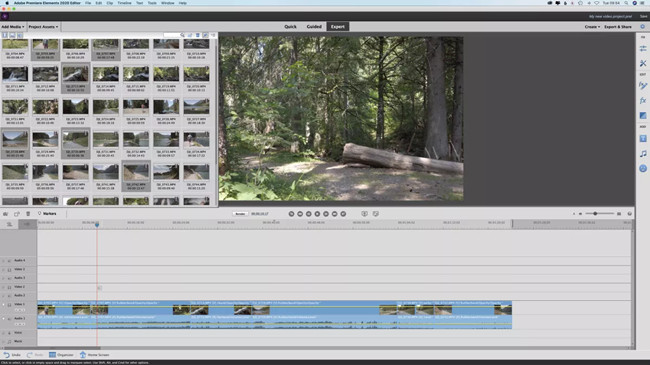 Pros:
Guided edits and advanced projects
Plenty of video and audio effects
Text tools
Cross-platform support
Cons:
Slow rendering
No 360 nor multi-cam support
Top 4. CyberLink PowerDirector
Your requirement for a reliable, high-quality video editing tool with comprehensive features ends with CyberLink PowerDirector. It is the best video editor for GoPro in its category and provides everything you need to edit videos. The recent update provided a clean interface with much-needed tools. It included added filters, animations, transitions, audio effects, and more.
Apart from editing GoPro videos, it can also support 4K, 360-degree videos, and 3D videos. It even possesses motion tracking, which is helpful to create professional results.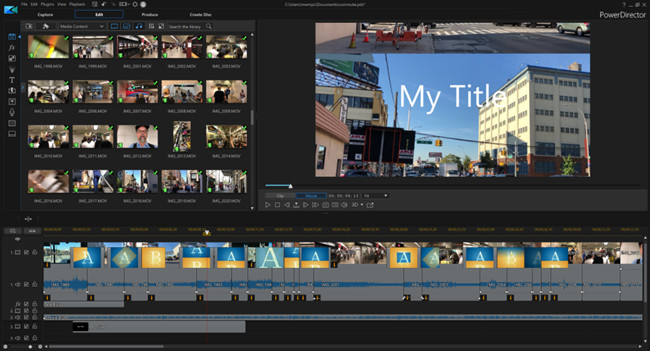 Pros:
Fast rendering
Supports 360-degree editing
Supports 4K and 3D editing
Multi-cam editing
Motion tracking
Cons:
Weak color matching
Interface overwhelmed with features
Top 5. Lightworks
If you do not like spending money, you can choose Lightworks as the preferred software to edit a GoPro video. However, the free GoPro video editor is a decent application and provides all the abilities to enhance your GoPro video.
The tool has a reputation for providing a user-friendly interface and timeline editing tools. Apart from the editing tools, you can use the software to upload the edited video to online streaming websites, such as YouTube.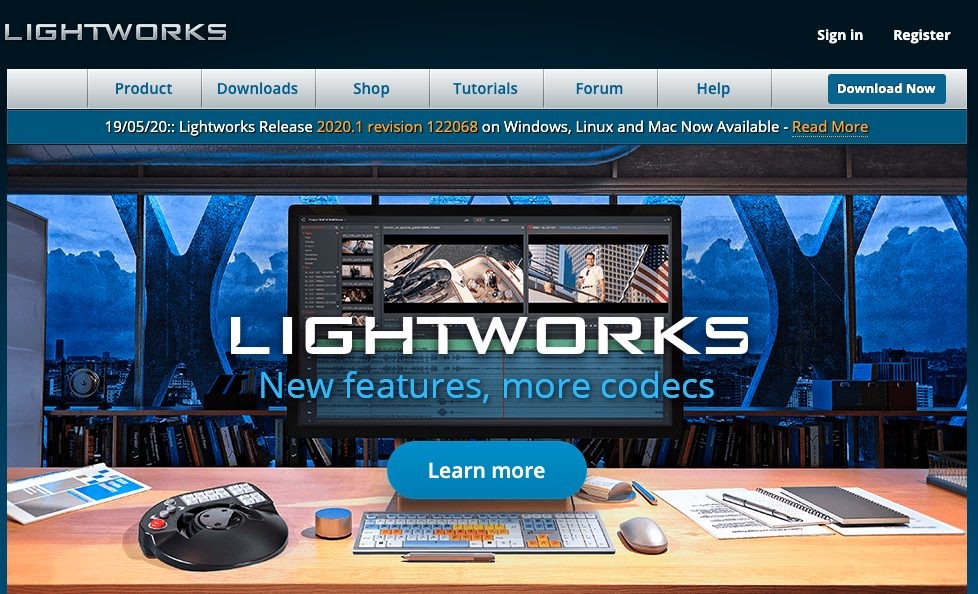 Pros:
Excellent native format support
Ideal speed optimization
Flexible import and export options
Fast GPU architecture
Cons:
Improper text animations
Limited choice of hardware I/O support
Top 6. DaVinci Resolve
If you are a professional video editor searching for a free program with advanced features, then DaVinci Resolve is the pick. The best free GoPro video editor has an impressive collection of editing tools and features that make it an exceptional alternative for everyone.
It has hundreds of effects, tools, transitions, and others to comb through, along with special filters, effects, and more. However, beginners will find it complicated to use, for they have no prior experience.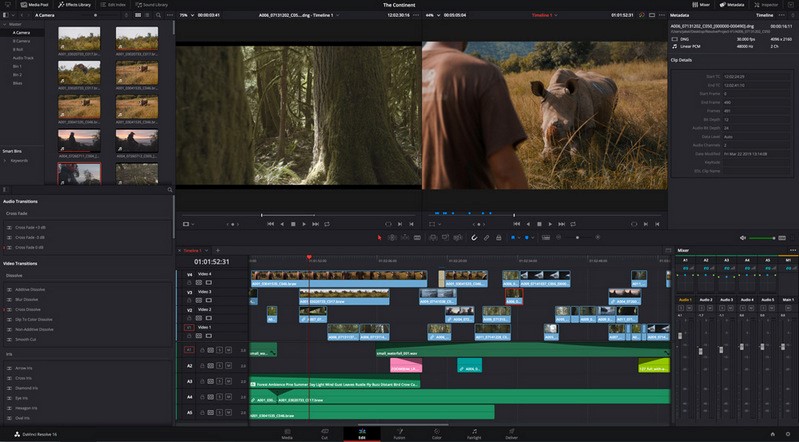 Pros:
The free version comes with professional tools
Easy to learn and use
Manages both video and audio post-production
Multi-platform support
Cons:
No support for pre-made templates
Top 7. HitFilm Pro
If you are interested in adding special effects to your GoPro video, then HitFilm Pro comes to your rescue. It is the best GoPro video editor and helps you add special effects to make your GoPro video more engaging.
For starters, the editing tool has a plethora of editing tools, including a customizable interface. It means you can arrange the layout with features that you frequently use. In addition, it has hundreds of presets and effects that you can apply to a video.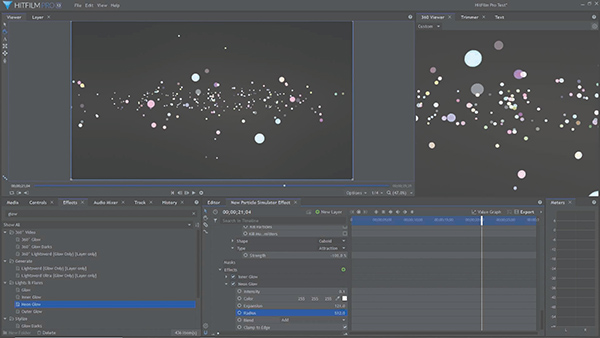 Pros:
Camera tracker
Track locking
Masking
Color matching
LUT strength slider
Cons:
No multi-cam support
It does not support XML and AAF formats
Conclusion
Getting your hands on the best GoPro video editor is not an easy process. However, you can utilize the information provided above to narrow the product list and select the tool that fulfills your editing requirement. If a stable, efficient, reliable, and affordable GoPro video editor is what you need, consider TunesKit AceMovi, as it consists of all the advanced editing tools.