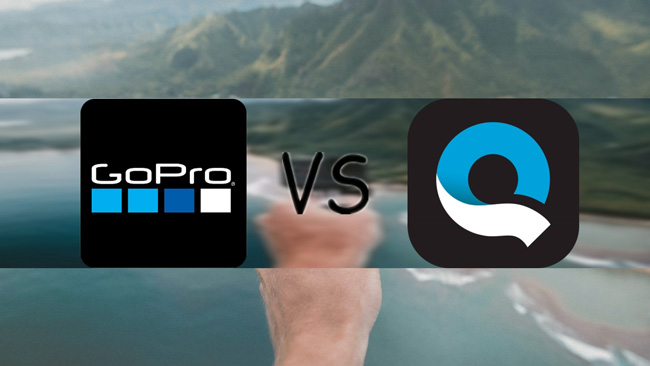 GoPro is a great device that helps you capture HD videos for all your outdoor adventures. However, you do need software to make a few edits before sharing them with friends or using it for a professional requirement. The GoPro company has come forward in providing two editing tools – the Quik and Studio.
In the GoPro Studio vs. Quik, you will learn about the significant differences and how they will impact your decision in selecting the best tool to edit GoPro videos as well as the best alternative software to them. In simple terms, the Quik is the official editor with simple features and is available for both smartphones and desktop use. Studio, on the contrary, is a video editor for PC. It is an advanced version with more features present, which offers flexibility and dynamics to produce a fascinating video.
Ⅰ Distinctions between GoPro Quik and GoPro Studio in Details
In the Quik vs. GoPro Studio, which are both the editing tools developed by GoPro, searching for the appropriate software, in the end, is dependent on your requirement and the system that you use. Nonetheless, learning about the significant factors is of immense importance because you will know when and where to use the right tool. Alternatively, you will learn about the best video editor that you can use in place of Quik and Studio.
1. User Interface
AGoPro designed both the Studio and Quik to ensure that users have the correct editing software tool for the videos they shoot using a GoPro camera. What makes a big difference between the two editing platforms is that one is for mobile use.
GoPro Studio is a full-fledged editor and requires a computer. With advanced editing features present, Studio helps both beginners and professionals to tune their video for the appropriate effect. The layout is exquisite and has all the options required by a user. The placement of the features is intriguing and helps one pick an option with ease for use.
GoPro Quik, on the contrary, is a mobile editor suitable for those who like to make Quik edits to the videos they shoot on the go. As a result, it has reduced features, creating a simpler interface with the needed options spread across the layout for easy access.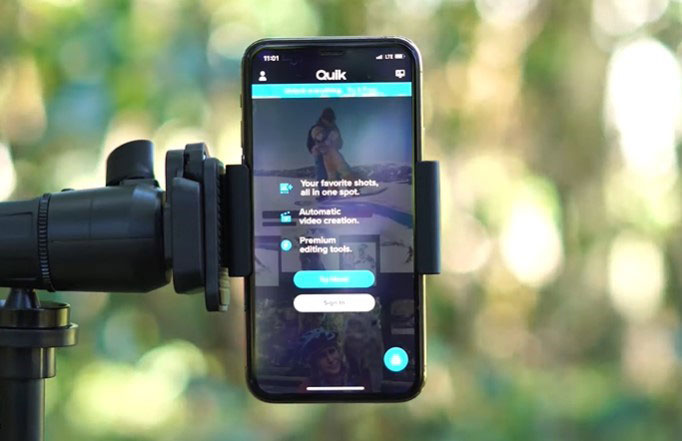 2. Editing Features
GoPro Quik vs. GoPro Studio gives you everything you need to know about the editing features, which is essential when considering a good editing tool. Blow, let's see the differences between GoPro Quik and Studio.
GoPro Studio has a host of options because it is an advanced editor compared to Quik. For instance, you can add ready templates, titles, and music and change the frame rate. The other feature available only in the Studio is creating a time-lapse video using singular pictures.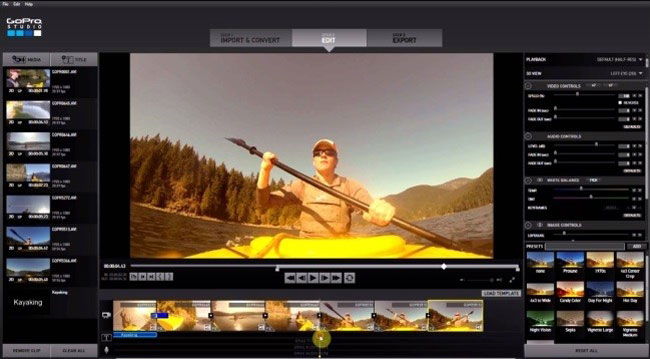 GoPro Quik is ideal for Quik sharing after making minor adjustments and tuning to the captured video. You can trim, crop, choose filters, and make other edits, after which you can post the video to YouTube or Facebook. Likewise, a recent update saw the addition of the Frame Grab feature that allows capturing frames from a video. The software further auto-scans the GoPro for new videos and gives the option to transfer it to the app. And the free version empowers you to apply most features, but the subscription (Individually for $1.99 monthly and $9.99 yearly) is the key unlock all the potentials.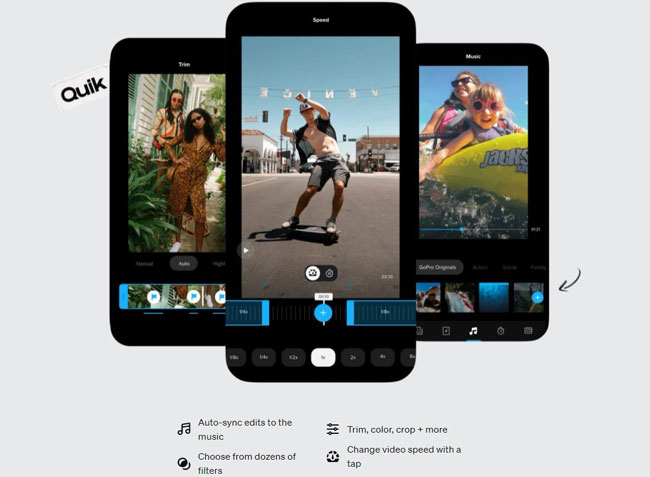 Here's the chart about the differences between Gopro Studio and Quick in editing features.
| | GoPro Studio | GoPro Quik |
| --- | --- | --- |
| Features: | Trim, edit, mix, add slews of titles, music, and audio tracks | Cross-platform, edit duration, frame, contrast, vibrance, saturation, highlights |
| Advanced: | Motion Tracking, Time-lapse Photo Sequences Creator, Fast/Slow-Motion Add | Video/Audio auto-syncing, Video speed changer, Video highlights catcher |
| 3D Setter: | Immersive Fisheye Adjustor, 3D/360-Degree Editor | Dozens of filters, texts, images, clip templates, and royalty-free soundtracks |
| Export Resolutions: | Export video frames at all the resolutions | Export as 1080p (FHD), 720p (HD), or set at higher rates |
| Devices Supported: | Supports GoPro, Nikon, Canon, and others (frame rate H.264 MP4 & .MOV4) | Including H264 and HEVC Codec |
3. Titles/Texts
GoPro Studio is an advanced editor, and therefore, gives tremendous control over the features and edits. Titles and adding text to the video is excellent way to enhance the video captured by a GoPro device. With the help of the Studio editor, you can create amazing titles and text. You can add the media and start creating titles and text with interesting options, such as appearance time, size, color, fill color, backdrop, opacity, baseline, kerning, and fade in/out.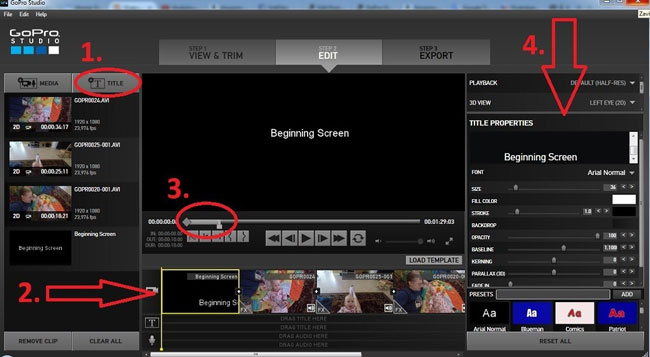 GoPro Quik also allows the user to add text and text overlays to the videos and images. Clicking on the text button takes you to the control center, where users can choose from over 20 different styles. They can modify the size, font, and color. It is also possible to change the position of the text for an individual frame. However, the limitation of the diversity makes it challenging for a user to create a unique text or title, unlike Studio.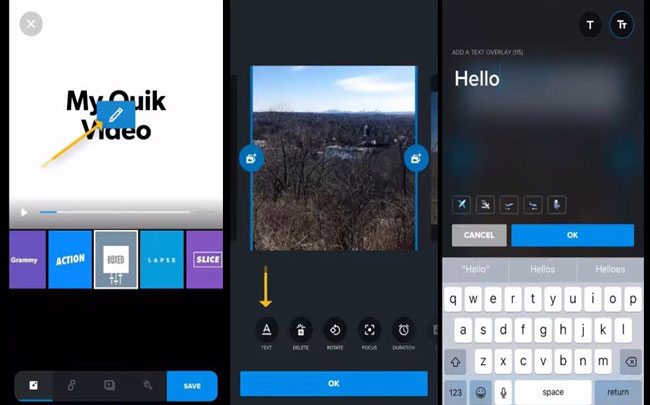 4. System Requirements & Download Channels
GoPro Studio is for desktops and requires nominal system requirements for running smoothly. For instance, you can operate it on a Windows PC running on the 64-bit architecture. For the input format, it accepts videos captured by Nikon, Sony, Canon, GoPro, and others in H.264, .mov, and .MP4 format. Unlike various professional editing tools that allow you to select from a wide range of output formats, the Studio allows saving in seven standard profiles: YouTube, Mobile, 720p, 1080p, 4K, and a custom setting. However, as it does not support hardware acceleration, it could pose a problem when handling 4K videos.
GoPro Quik is a mobile version and is available for both Android and iOS. Interestingly, you can download it for Windows and Mac. For the Windows version, you need a 64-bit architecture, and for Mac, it runs on 10.0 and above. The input it accepts is the videos captured by GoPro and outputs in AVC, H.265, MP4, MOV at 1080p with 60fps.
GoPro Studio
GoPro Quik
Free Trial Download
Yes
Yes
Download Link
TO GET GOPRO STUDIO
TO GET GOPRO QUIK
Equipment Applied
Both Mac & Windows (Not for Linux)
Both iOS and Android (Not for Linux)
Sharing Channels
Email (Not for Live Support, Phone, & Chat)
Email (Not for Live Support, Phone, & Chat)
Compatibility
Mac OS 10.10.x or +, 4GB RAM, Intel Quad Core i7 or +, & 1280 * 768 Screen Resolution
Windows 10 (64-bit) only, Intel Quad Core i7 or +, 4GB RAM, & 1280 * 800 SR (1920 * 1280 Recommended)
iOS 13 or +
Android 8.0 or +
For compatibility with 360 degree media from GoPro Device of MAX or Fusion, click on here
5. Usage
TheGoPro Studio vs. GoPro Quik comparison reveals all the essential aspects of the two video editors released by GoPro.
GoPro Studio is an pro video editor and targets both beginners and professionals and accepts videos and images from different sources. In addition, the layout is simple and has all the features offered placed at the correct position for Quik access.
GoPro Quik, as the name suggests, is all about speed in editing on the go. The app is simple, and GoPro managed to place the necessary things in the proper order. The timeline, effects, filters, titles, and everything at the bottom make it easy to choose and use the right effect. Even without prior knowledge of editing, users can use the options easily and edit their videos Quikly.
6. Workflow
GoPro Studio workflow is appealing. As the software detects different video formats obtained from various sources, it becomes easy for editing as per the needs. You can save the files in the required format, after which you can share them with several online video streaming sites or with friends and family. Unlike popular video editing intermediaries, customizing the layout is not possible.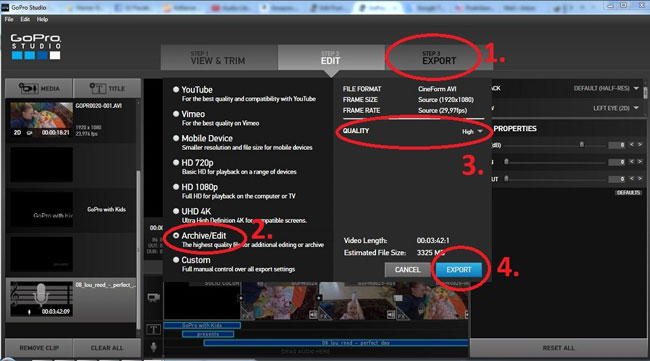 GoPro Quik is a mobile editor and perfectly suits the daily needs of users who need simple tools to edit their videos and post them online Quikly. In addition to the features available, the tutorials assist in implementing a feature with ease. The exciting factor about Quik is the ability to capture frames and use the smartphone as the remote for a GoPro device. Thus, you can transfer videos and images wirelessly, edit them, and post them Quikly – hence the name!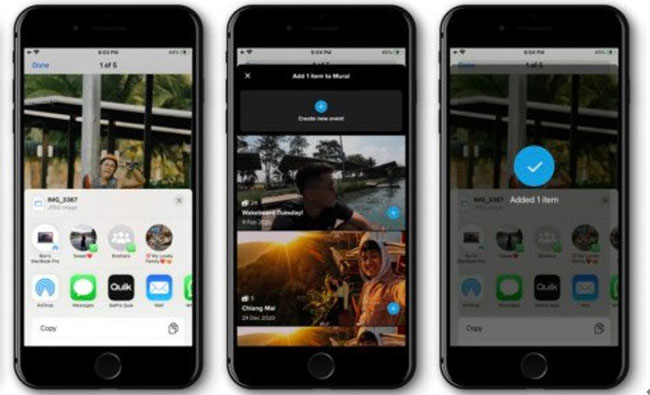 7. Pricing
GoPro Studio is free to download and use, a popular video editing tool for GoPro videos. Unfortunately, GoPro discontinued the software in 2019. However, one can download the software for third-party websites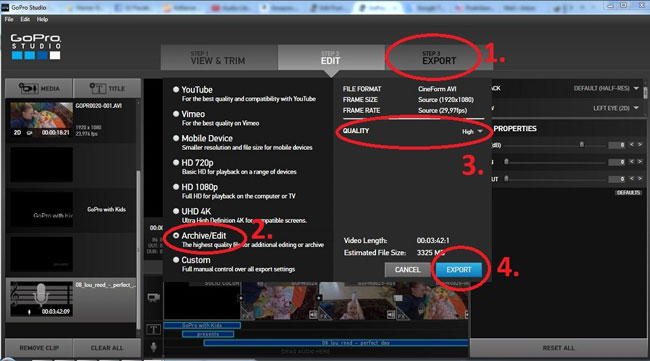 GoPro Quik is available as a subscription-based tool for both Android and iOS. Fortunately, it is available on a trial basis, where you can test every aspect of the editor before subscribing. One can choose the monthly subscription plan at $1.99 or the yearly plan at $9.99. The annual program provides unlimited cloud storage in the original resolution, automated video creation, premium themes, music, and more.
Ⅱ Best Alternative of GoPro Studio and Quik on Both Mac & Windows 10 – AceMovi Video Editor
GoPro Studio vs. Quik provided you the required knowledge about the two editors created by GoPro to edit videos captured by GoPro devices. However, they do have shortcomings, and you do not want to have one that does not allow the freedom to express your imagination for enhancing the video. Now, let's see the best alternative of GoPro Studio and Quik – AceMovi Video Editor.
Part 1 An Overview of AceMovi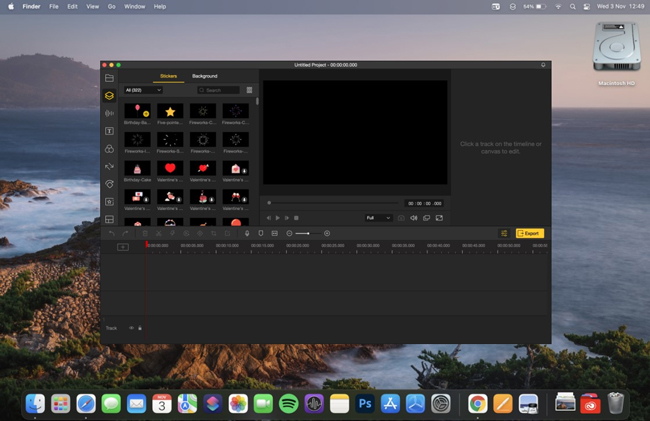 AceMovi Video Editor is an excellent alternative to the two video editors. The primary reason is that the software inputs video files of any format, unlike GoPro and Quik. Secondly, the platform is a combination of a video editor and screen recorder. It means you can capture your computer screen, mak
The layout is intriguing and has all the features listed in the proper positions. Therefore, importing the files is simple, and making the edits is Quik. The design is impressive, and you have a preview window to see the effects shaping your video.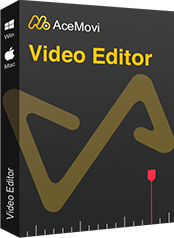 TunesKit AceMovi Video Editor
Security Verified. 5,481,347 people have downloaded it.
Easily add text or image watermark to video on PC or Mac
Provide both basic and advanced editing features to enhance video
Multiple filters, transitions, text, sound effects, music, etc.
A variety of output options to choose from, like format, device, social platform
User-friendly UI and easy to operate
Part 2 AceMovi: Standard & Advanced Video Editing Features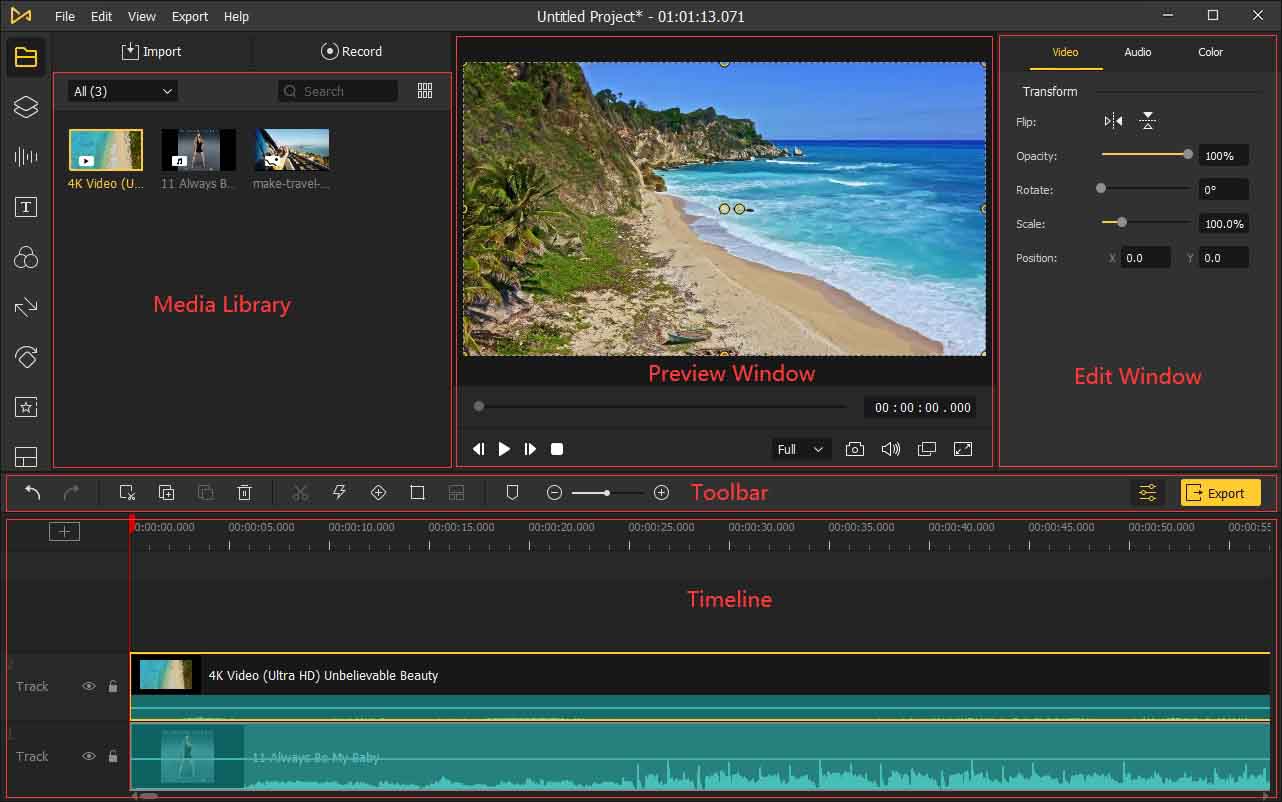 The editing platform has both standard and advanced editing features, suitable for both beginners and professionals. The essential editing tools include trimming, cropping, splitting, zooming, merging, panning, adding music, and subtitles. Likewise, the sub-options within these provide further enhancements to editing capabilities.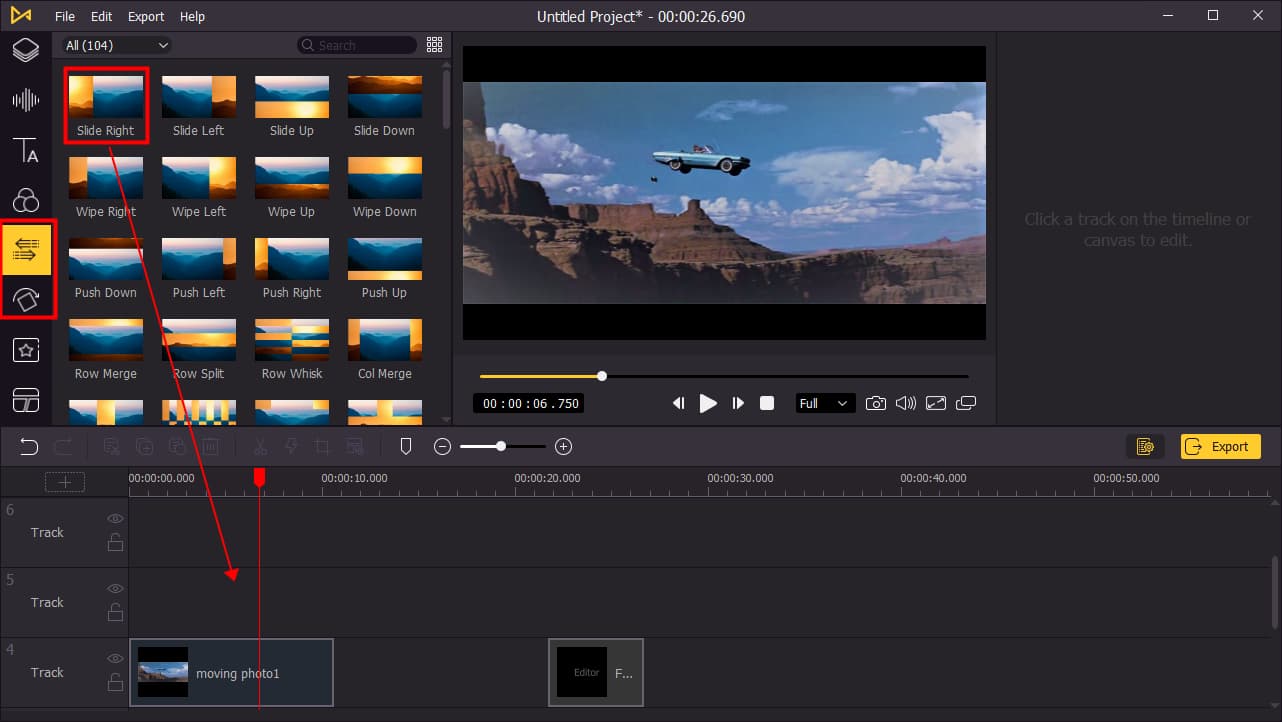 The advanced features are the transitions, keyframing, chromakeying, animations, and picture-in-picture. All these specialties help enhance your GoPro video to the next level. Additionally, as the program detects thousands of video file formats, you can import and export in any format as per the requirement. Likewise, you can share the edited videos on social media by choosing the appropriate file format.
Ⅲ Differences in Charts between AceMovi and GoPro Studio
Here we've made an overall comparison between AceMovi Video Editor and GoPro Studio for the reason that both of them are proceeding on Windows and Mac systems.
| | GoPro Studio | AceMovi Video Editor |
| --- | --- | --- |
| UI/Layout | A bit complicated | Easy-to-use |
| Audio & Video Templates | More | Fewer |
| Filters & Overlays | Fewer | More |
| Templates, Static, & Dynamic Texts | Fewer | More |
| Animations & Motions | Fewer | More |
| Split-screen, Mosaic, Blur, & Sharpen | Fewer | More |
| Paid resources and sharing store | × | √ |
| Import/Export Formats, Phones, & Webs | More | More |
| System Requirements | Less devices supported Mac OS 10.10.x or +, 4GB RAM or +, & 1280 * 768 Screen Resolution Windows 10 (64-bit) only, 4GB RAM or +, & 1280 * 800 SR or + | More devices supported OS X 10.8 or +, macOS 10.10 Sierra or +, 256M RAM or +, & 1280 * 768 Screen Resolution Windows XP, Vista, 7 or + (both on 32-bit & 64-bit), 512 RAM or +, & 1024 * 468 SR or + |
| Pricing | Free, but only the third-website can download it. | Free trial version (all features contains),full version (No watermark, best VIP service, & very cost-efficient) |
Ⅳ Lastly
GoPro Quik vs. Studio gave you a detailed comparison of the two editors. Both Quik and Studio from GoPro are decent editing tools for videos captured by GoPro devices. However, as Studio is no longer available, you will be relying on the Quik application, which is still in developing degree as opposed to other editing tools.
AceMovi Video Editor is a package of features that you need to edit a video, from essential to advanced. Fortunately, you do not need a system with high-end specifications to run the editor, and the interface, input and output file format, screen recording feature, and pricing make it appropriate. When viewed from customer support, pricing, features, and control, just have a try.