There are a variety of different video editing applications on the internet today. The problem arises when most of them are only compatible with Apple products which is a disadvantage for Android and Windows users. There are several different applications on the internet today which will serve the purpose of basic or professional editing. There must be many people who might be contemplating if buying a windows device was a good option or not. Even though Mac and Windows have their perks, there are a few features that make them unique.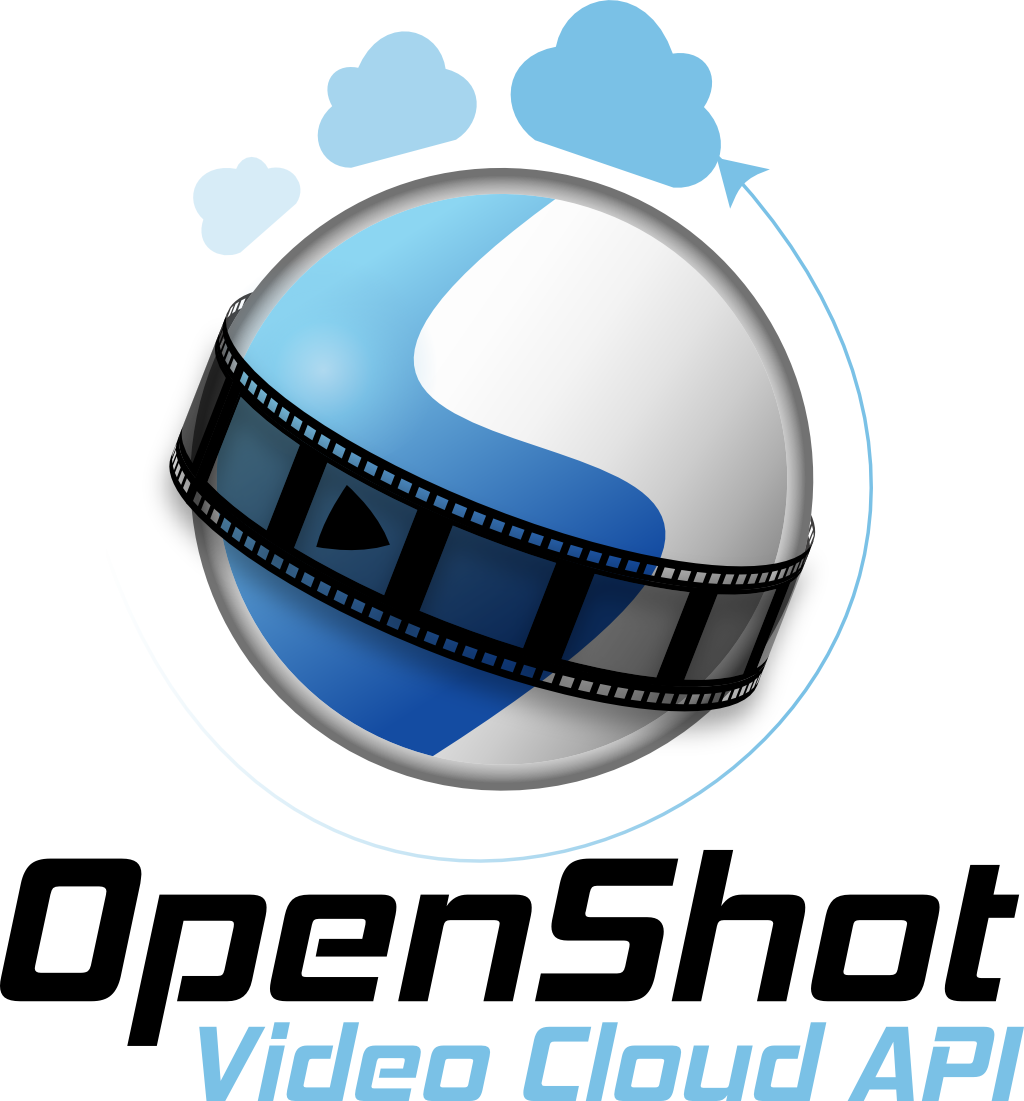 For that sole reason, in this article, we have narrowed down a few best OpenShot alternatives for you to try out. Here you can find the best OpenShot alternative. Let's dive in.
Top 1. AceMovi Video Editor
AceMovi Video Editor is a famous video editing tool used for professional video editing. It is renowned for its uniqueness in supporting several different formats. It also gives its users the option to collaborate with other platforms. Though some people might think of it as a nuisance, this always works in favor of the user. It makes it simpler for you to share their work on different websites.
It is famous for being the best OpenShot alternative one can find. It even has comparatively more features than OpenShot, and with a massive userbase, your inquiry will be answered quickly.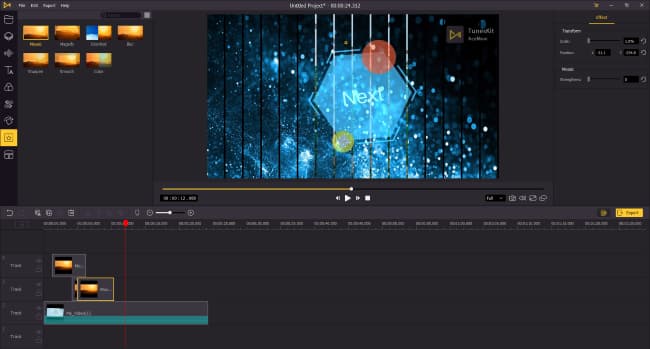 Pros:
Supports different video editing formats
Editing and capturing is available in high-quality
Complete flexibility is given to the user
Gives high-resolution output
Cons:
The paid version is expensive as compared to other applications
Top 2. Wondershare Filmora
It provides customers a choice between Easy Mode and Full Feature Mode based on their own needs. OpenShot allows the users to make a rapid cut and edit, while the latter will enable you to handle all aspects of your video file's editing. In addition, Filmora has a vast video effect library, allowing you to customize your movie to your liking.
It is also compatible with Windows as well as Mac which makes it very popular among other people. It is one of the best OpenShot alternatives you can opt for.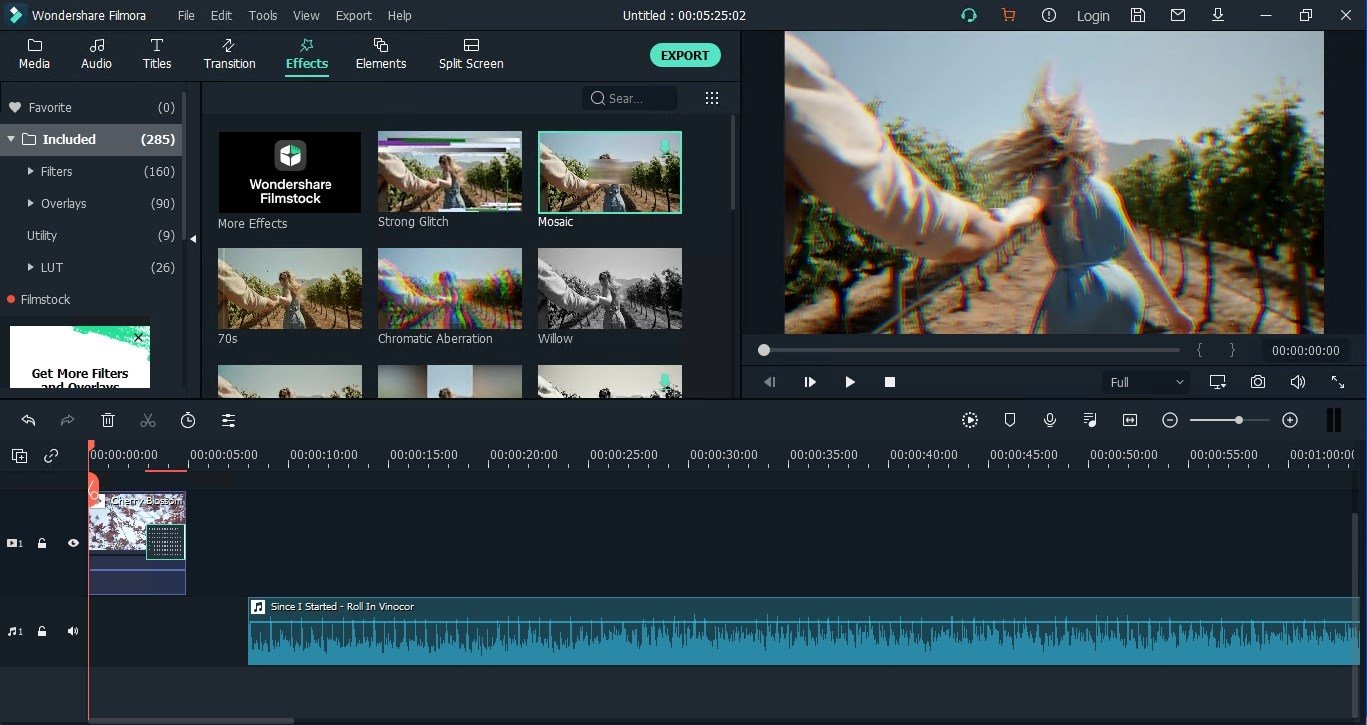 Pros:
Friendly and stable interface
Several editing features with different effects
Motion graphics, green-screen effect, audio ducking, etc
Huge database for helping the user with inquiries
Cons:
No option for search available
Top 3. Blender
Another OpenShot alternative has a built-in visual object editor that enables you to do simple operations such as video cuts and splicing and more advanced chores such as video masking or color grading. It has a live preview, a chroma vectorscope, and a histogram display.
It is unique in the sense that there are up to 32 slots for adding video, pictures, audio, scenes, masks, and effects, in addition to audio mixing, synchronization, scrubbing, and waveform display. These are all aspects unique to its nature, making it one of the best alternatives you can opt for.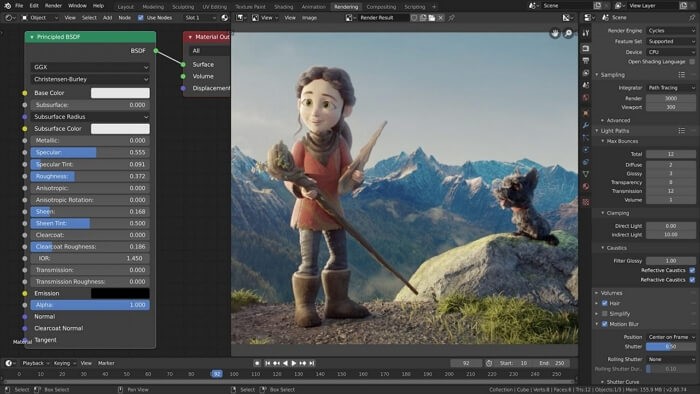 Pros:
All its versions are open source
It has a strong rendering engine
Powerful animation suite with several different effects
Stable interface for the easy use of beginners
Cons:
Very little to no unified workflow
Top 4. Davinci Resolve
Colorization, visual effects, motion graphics, and post-production audio are all possible with this fantastic alternative to OpenShot. It mixes professional non-linear video editing with a sophisticated color corrector, allowing you to edit, polish, and deliver all from a single try. It includes various powerful tools for multiple post-production procedures and has been utilized on several high-profile productions.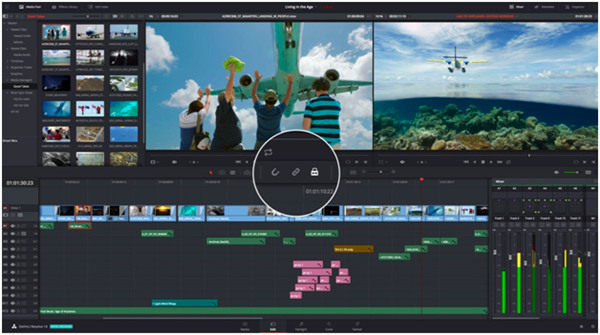 Pros:
It has the presets of other software like Adobe
It has several features, including stellar color correction
Modern and clean interface for a fantastic experience
A free version is also available
Cons:
Contrary to other applications, it is not open source
Top 5. Cinelerra – GG Infinity
One of the OpenShot alternative windows has to offer is Cinelerra. It is an easy-to-use application, but it does not compete in eye appeal with the significant commercial editors in video editing. It supports vintage computing compared to today's standards, making it unique because of this attribute that cannot be found in other applications.
It is among the few best alternatives to OpenShot that you can find online. As compared to the former application, it has many different special features. There are various versions of this application with varied edition numbers and documentation, but this is the main application.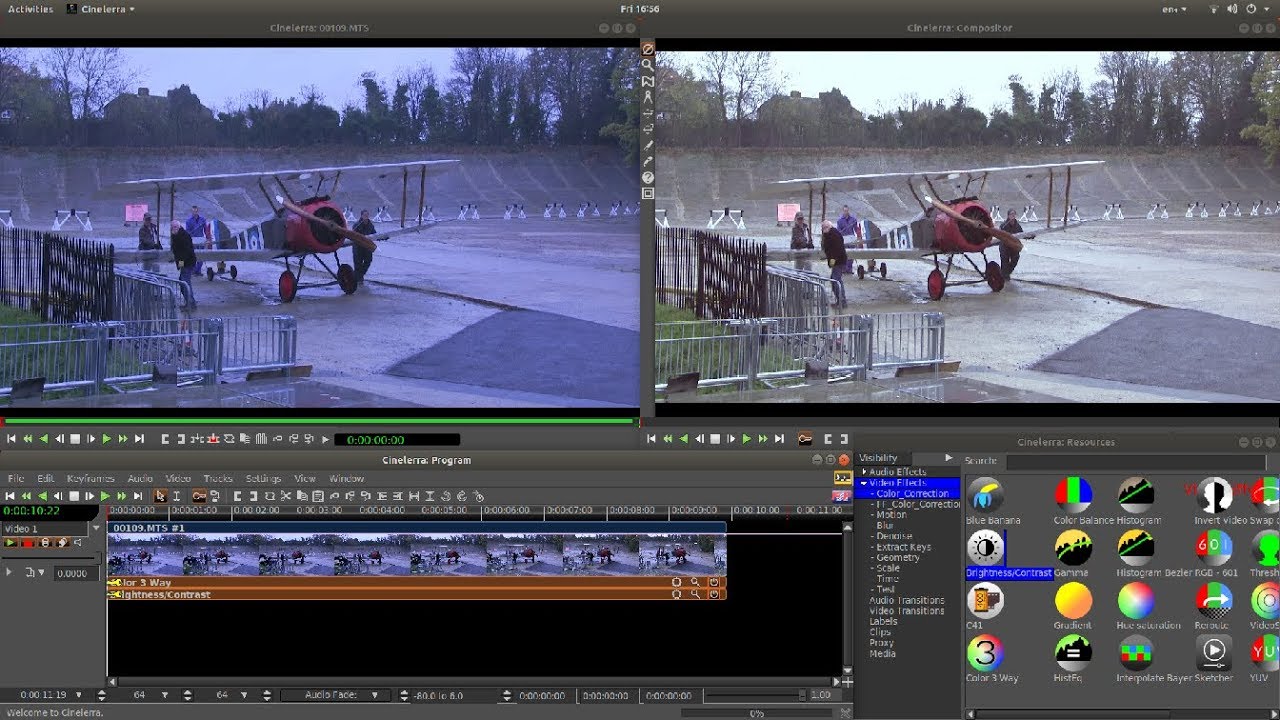 Pros:
Support high-quality video editing
Offers different video editing features that are unique
Has the ability to make clips from the source files
The layout is fast and easy to handle
Cons:
Free and paid versions greatly vary
Top 6. KDENlive
It is another free and open-source video editor, although it has many more capabilities than OpenShot. Kdenlive, like OpenShot, provides fantastic effects and real-time previews. It also allows multi-track video editing, the use of any video/audio format without re-encoding, hundreds of effects and transitions, automatic backup, programmable keyboard shortcuts, and many other features.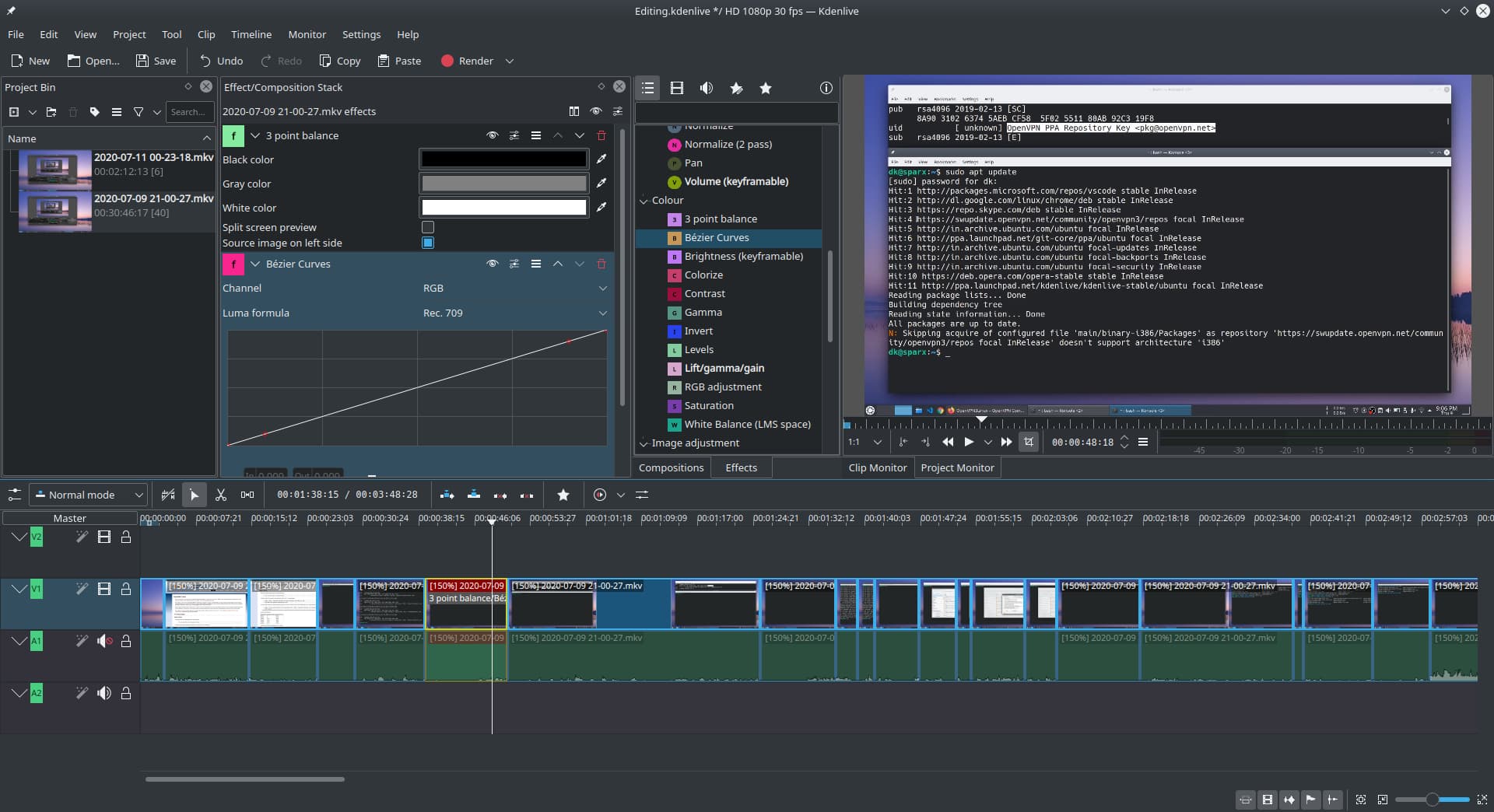 Pros:
Open source under the GPLv2
Basic editing program for beginners
Easy to use interface with a minimum of basic features
Works as an alternative for audio editing as well
Cons:
Almost no hardware acceleration is provided
Top 7. Lightworks
The next alternative to OpenShot video editor is Lightworks. It is a fantastic video editor with advanced features and a user-friendly interface. Beginners often use it to understand the basic concept of editing. It has several different elements that work great on many other operating systems. One of its significant advantages is the smooth experience it offers to its users.
Pros:
High-end result of the editing done
Supports several different editing formats
It has significantly been used in Hollywood
The free version has access to several features
Cons:
4k video editing is not supported in the free version
Top 8. Olive Video Editor
It is a well-known video editing program that was created in 2015 by the Recording Corporation. It is the best OpenShot alternative. Although this is unquestionably costly, it includes a slew of capabilities familiar with other editions of this video software. The potential to import videos straight from digital cameras and other media storage devices is essential.
Anyone may now modify their movies more efficiently than ever before. It is also feasible to export the video straight from the software into a file to be modified further. All of these features set this application apart from the competition and make it an outstanding bargain.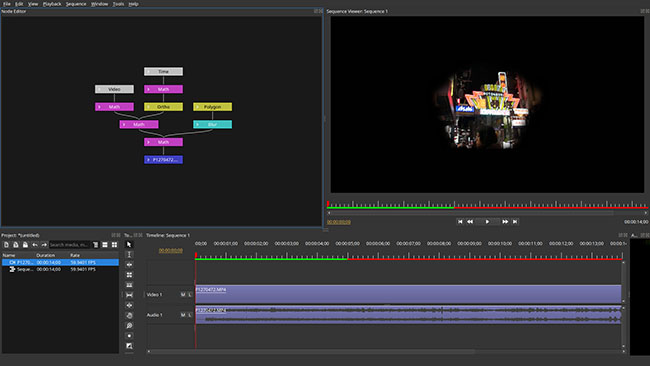 Pros:
Free for all those freeloaders out there
Essential and easy to use layout, especially for beginners
Several output formats for video editing
Has the feature to move or scale elements to viewers easily
Cons:
Its stable version has not been released yet
Conclusion
OpenShot is a decent free video editor to use. However, if you want something more compelling, look at the best OpenShot alternative from the choices above. We made sure to narrow down only the options that either have the same features or better features than OpenShot so it would be easy for you to pick a software of your choice.
Make sure to go through the whole guide to check which one suits the best to your taste. It is always better to have some background information about the product you download to know its exact benefits.