Cropping a video is pretty important to ensure you don't include unwanted distracting portions or black bars in your videos because it's hard to enable your audiences to indulge if the uploading contains glitches or goes with an uncomfortable visual experience. To ensure your video looks relevant and doesn't contain irrelevant parts, you must look for a reliable video cropping tool.
Don't you like to check the fascinating free video cropper for Windows, Mac, or online? This post reveals the top 6 video cropper programs that can help you crop the video according to your requirements. The aspect ratio of 9:16 for Instagram Reels and TikTok Posts as well as the 16:9 for Facebook and YouTube are revealed. Let's start out.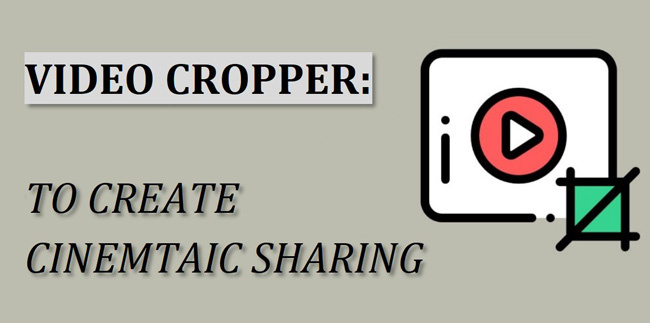 TunesKit AceMovi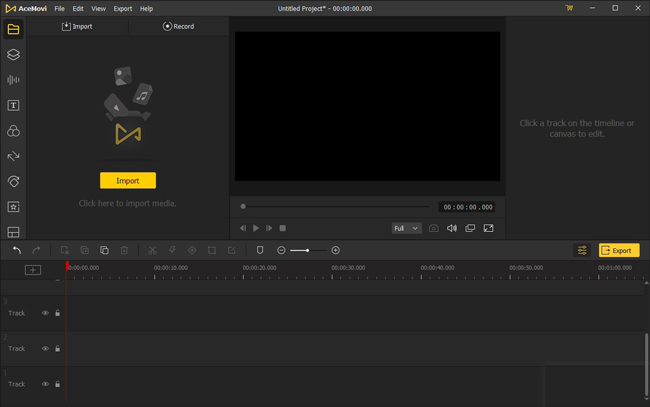 The bad thing about cropping a video most editors have noticed is that videos tend to lose the original resolution quality, which may drop frames and cause an audio disturbance. Hence, you must look for a video cropper that can help you maintain the video's original resolution despite cropping more than half of your video.
Luckily, TunesKit AceMovi Video Cropper & Editor lives up to your expectations as an outstanding video editor with advanced and professional features. Using this tool, you've got the opportunities to directly use prebuilt dimensions (16:9, 9:16, 1:1, 4:3, 3:4, etc.), explore video editing features, and export your video look prestigious. You can download AceMovi here.
AceMovi Video Cropper
Use the ready-made dimensions
Applied to various video and audio formats
Customize the video size into cinematic genre
Released the trial version for entry-level
Advanced color grading and music balancing
Endless tracks to be added to the timeline
Video Guides: How to Crop an MP4 Video with AceMovi
If you need to crop the video to make it relevant, AceMovi doesn't hesitate to provide you with the fascinating cropping tool. You can easily crop, zoom out, or zoom in on your video. On top of that, editing the video is easy as you'll only need to drag the video to the timeline and perform the activity you want.
When you're looking to resize the video, you'll need to tap the crop icon and adjust the rectangle to decide the area you'd like to crop. You can then enter the height and width of your Crop Area size. Moreover, you can select the aspect ratio of your video, including 9:16, 16.9, 4:3, etc.
iMovie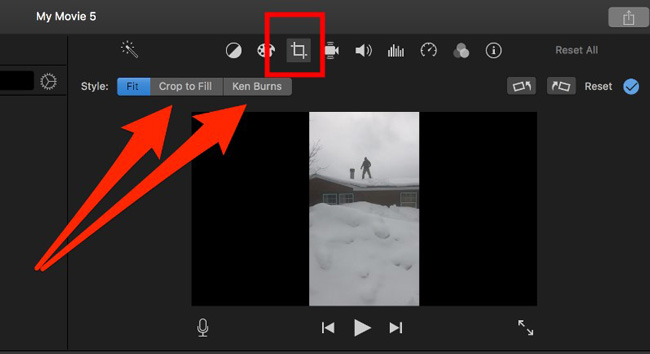 If you're looking for a reliable video cropper for your Mac PC, you shouldn't ignore iMovie. Its splendid video editor allows you to edit the video in any manner you want. iMovie has a couple of fantastic video cropping options, including Ken Burns and Crop. After cropping the video, you can adjust the video accordingly, and guess what? This tool doesn't tinker with the resolution quality of your video.
To crop a video, you must drag it to the timeline and then adjust the position by dragging the corner handle to a place you'd like to crop the video. The "Crop" button is set upon the toolbar in the upper right place. But more than that, iMovie is an easy-to-try video cropper no watermark.
Pros:

Free video cropper for iPhone and Mac
Automatically crop to fill
Smart Ken Burns
Customize the aspect ratio on a specific canvas
Green screen effect to generate science fiction clips
Cons:

It may lag when exporting MP4 videos
You cannot download or try it on Android or Windows
Olive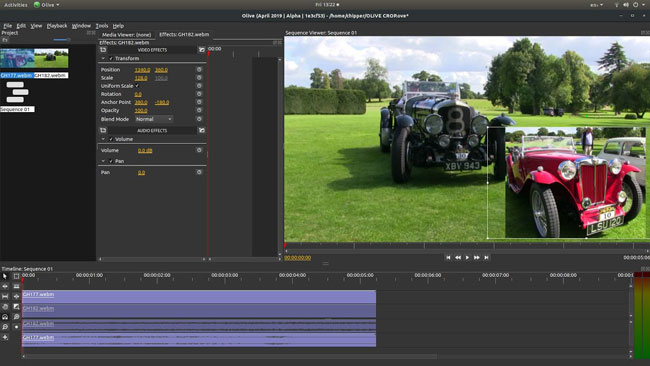 Olive Video Editor is one of the easiest YouTube video croppers that aims to make your video out of the ordinary. You can access the cropping from the "Effects panel" and then crop any part you think that it seems unnecessary in your video.
Luckily, this video editor for Windows offers parameters including Bottom, Right, Top, and Left that can help you to decide the pixels you'd like to crop from each side. It also offers a relatively simple user interface that makes the video cropping process easy. It combines the cropping tool with Zoom and Pan while allowing you to drag the cropping box to the area you'd like to cut the area from. Moreover, you can use zoom-in effects and then create panning effects.
Pros:

End-to-end color management plate
Performant disk cache ability
Comfortable 5-panel layout
Crop video with customized aspect ratios
Made for Linux, Windows, and Mac
Cons:

The new version Olive 0.2 is still unstable
VideoProc Converter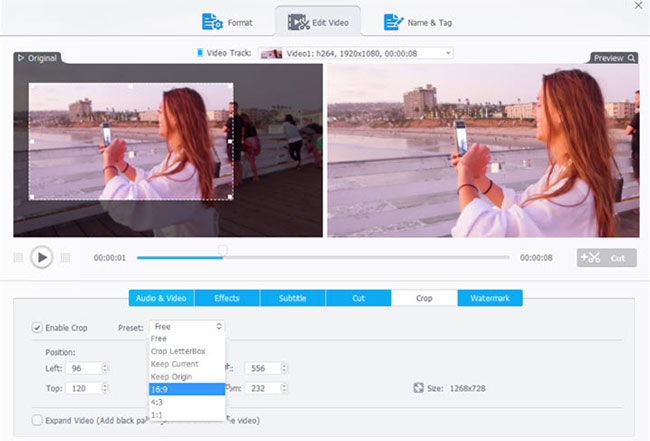 Another spectacular tool that can make video editing look unique and effortless is VideoProf Converter. It is a multidimensional video editor that can perform multiple operations on your video. However, if you're looking to crop the video, you can easily access the cropping tool from the editing panel. To edit or crop the video, all you need to do is drag the video to the editing panel and then let the tool do the rest.
The features of audio and video trimmer, effects, subtitles, cutter, cropper, and watermarker are built-in the "Edit Video" plate, you need to enter into the "Cropper" panel on the profile. Then go to resize the canvas, preset the dimensions, or perform a change in the blank dialogue.
Pros:

Crop large 4K/HDR videos
370+ input codecs and 420+ output formats
Built-in dimensions for YouTube, Instagram, and Widescreen TV
Extract subtitles from the footage
Cons:

The full HD and 4K resolutions are paid
There is no monthly subscription option
Kapwing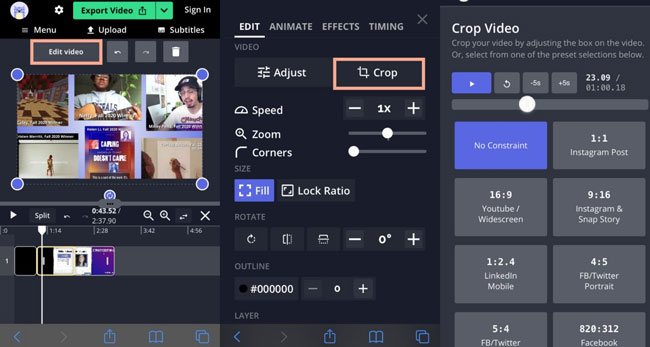 After trying a few online tools, if you're looking for an online video cropper, Kapwing might be the best option. It comes with a bounding box that helps you select the area you want to cut from the video. In addition, it is beginner-friendly, meaning newbies won't find it hard to crop the videos in this tool. After cropping the videos, you can easily share their videos with your friends on social media.
Using this tool, you can cut, trim, or crop your video with advanced features. On top of that, this tool also has some essential functions that can make your video look excellent. It allows you to drag the frame to decide the area you want to cut from a video. The notable thing that this tool comes up with is that you won't see any resolution quality loss despite cutting down the half side of your video.
Pros:

Video cropper online no watermark up to 720p
Hundreds of stock music and audio effects
Convert clips into other formats or GIFs
Record a new video online
Import files via URLs
Cons:

The Full HD resolution is prohibited to be used for free
EZGif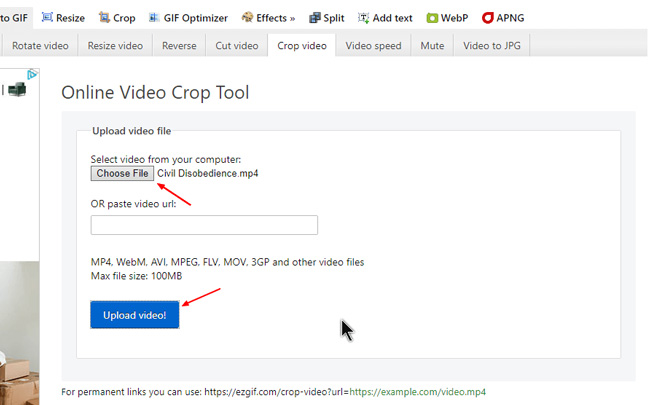 Want to try and apply an online video cropper that can help you crop the video without watermark, Ezgif can be an exciting gig. The best thing about this tool is it doesn't ask you to install the software. Instead, you can visit the official website of this online tool via Chrome, Opera, Safari, and Firefox.
Using this online video aspect ratio cropper to start a new project is pretty straightforward as you'll only need to upload the video you'd like to crop and then get your job done afterward. You can switch to other features on one page, including the Trimmer, Cutter, Splitter, Reverser, Recorder, and Merger.
Pros:

Online video cropper free
Simply designed workflow
Support the HD resolution
Quickly export files without queues
Cons:

A lot of advertisements
Large files are not advised to edit with it
Final Words
Cropping the video shouldn't be an issue, but the presence of unreliable tools has made it somewhat difficult for many users. To do your job quickly, we've highlighted 6 terrific video croppers. Every video cropper we've mentioned is worth your attention and won't disappoint you with its customized and flexible features.