Gone are the days when we watched old movies especially, black-and-white (monochrome) films with two black paddings on either side of the screen. Ever wondered why the black paddings appear on the screen? The aspect ratio of the screen where you were watching the film was different from the one on which it was shot.
Nowadays, video makers widely use video aspect ratio changer programs to get the best movie experience. Why do we need the video aspect ratio changing software?
In this age of digital innovation, the situation is even more intense. Today people watch video content on different types of devices- Smartphones, tablets, PCs, laptops, and so on. All of them have varying screen sizes urging the need to adjust the video aspect ratio accordingly.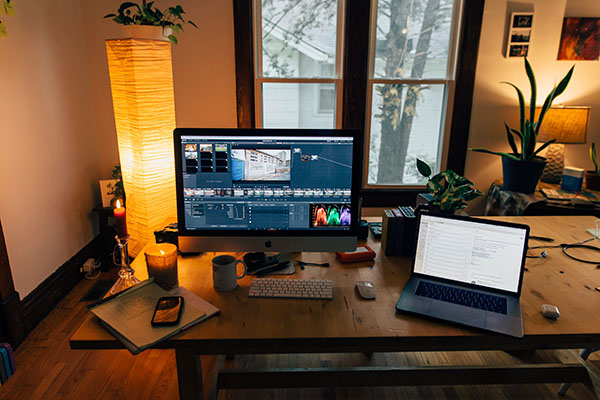 Furthermore, the aspect ratio on different video-sharing platforms also varies from one to another. For instance, the video aspect ratio used on major platforms like YouTube is 16:9, Instagram Stories is 9:16 (vertical), and so on.
No matter which device you have used to shoot the video, you can edit the clip using a video aspect ratio editing software to match the configuration for any device/platform.
Best Video Aspect Ratio Changer – AceMovi Video Editor
Over the years of professional video making, we have worked with various video editing software products. Just in case you are in a hurry, herein is a short guide to our best pick video aspect ratio changer software.
AceMovi Video Editor is a comprehensive software package for all your video editing needs. Among the range of high-end features for professional video processing, it boasts a seamless video aspect ratio changing function.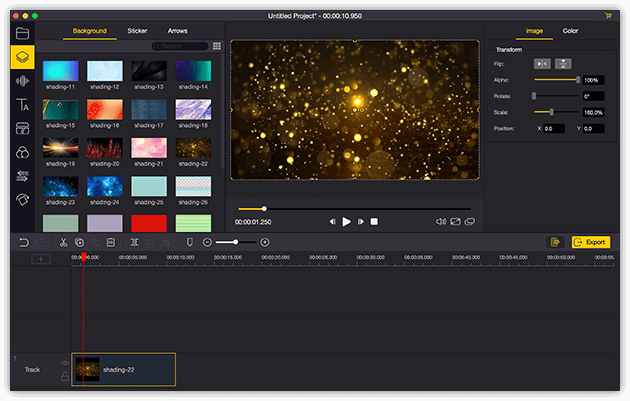 Stepwise Guide to Use AceMovi to Change Video Aspect Ratio
Step 1: Download and Install AceMovi
Visit the official website AceMovi, and click the Download button on the menu bar (yellow button on the top-right corner). Alternately, you may also click the Windows/Mac icon depending on your computer OS. Click 'Next' to agree with the User Agreement, and click the Next button on the Set Up Wizard to complete the download process. Finally, run the program on your computer to install the editor.
Step 2: Register Your Account for AceMovi Video Editor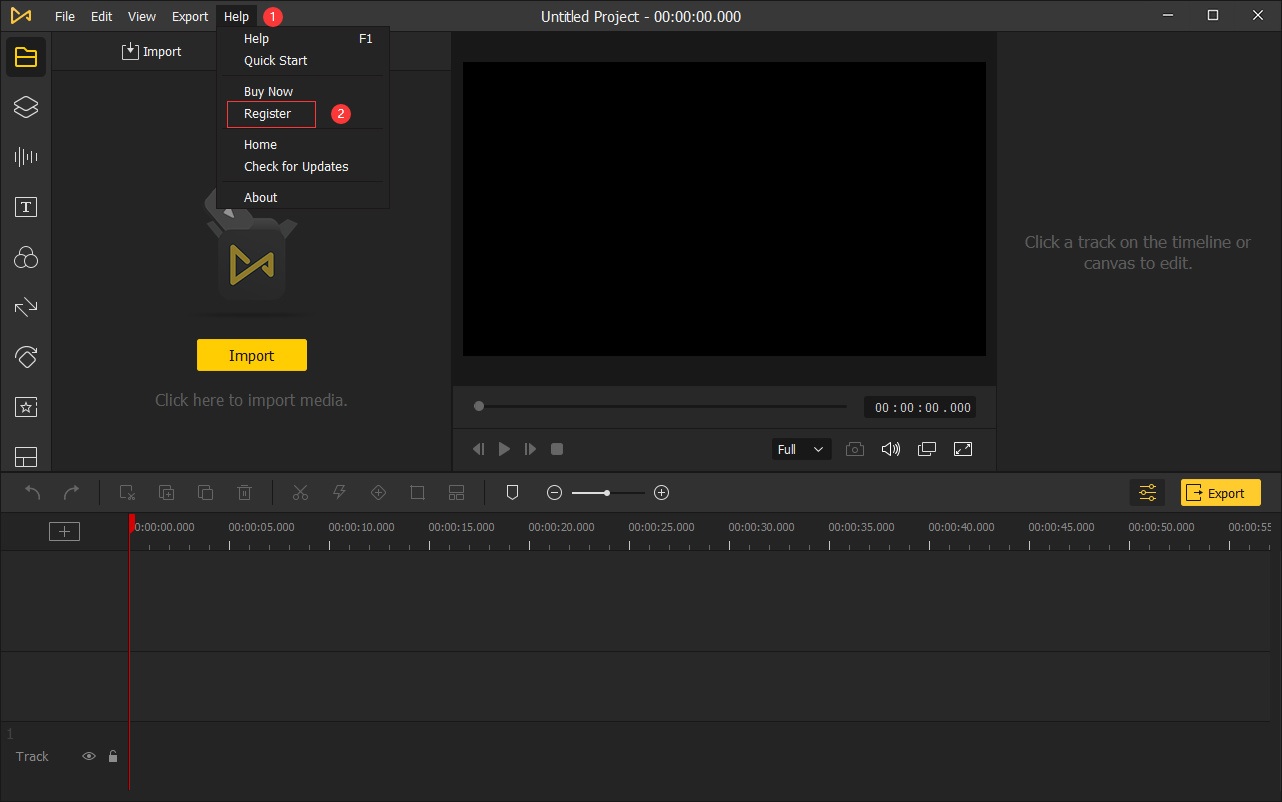 Click Help on the menu bar (at the top of the page), then choose Register from the drop-down list. Enter your AceMovi licensed email address and registration code, and then click the Register button to activate the software program
Step 3: Import Video to AceMovi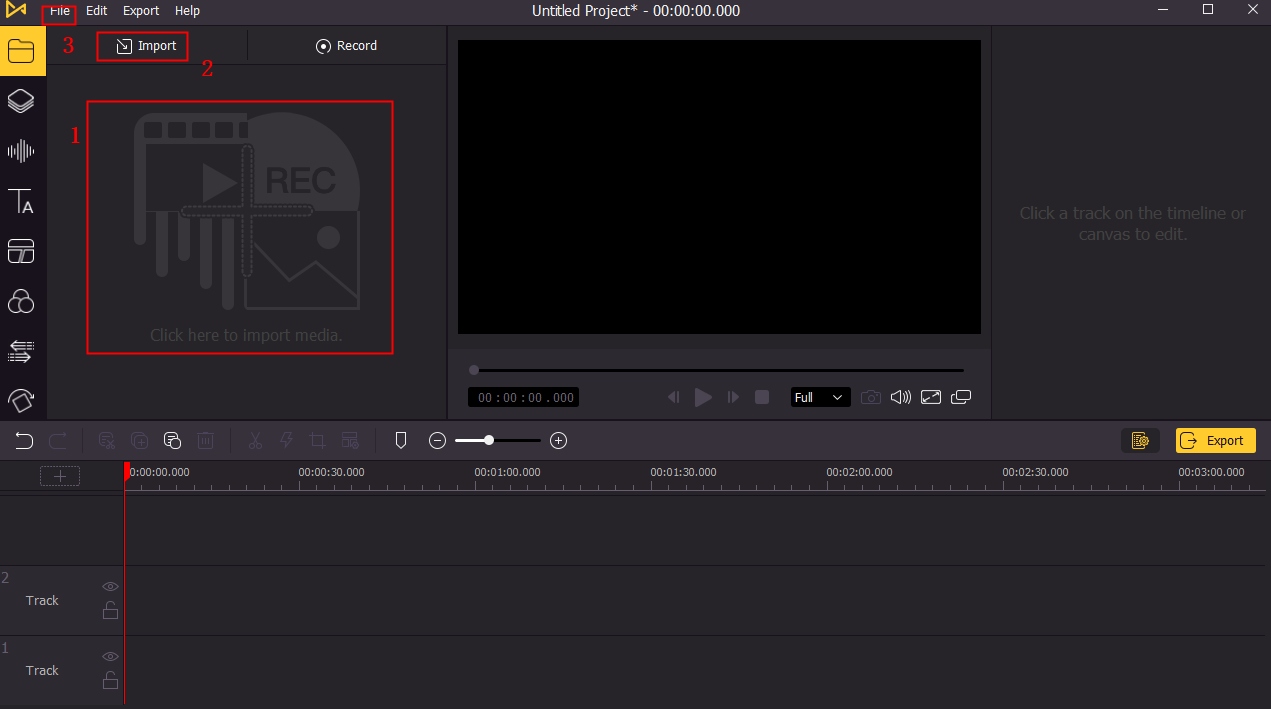 When you launch the program on your computer, the startup window will open. On the right side of the page, you will find the video clips from your computer in chronological order.
Follow the steps below to set the video aspect ratio for the required media file: File > New Project > Import.
Step 4: Edit Video Aspect Ratio
Choose a video clip from the media library to timeline, then click on the Crop icon or right-click to choose from the available options. At the left-bottom of the page, choose the aspect ratio and click OK to save the changes
Note: Timeline is located at the bottom of the page. The selected media files for editing will appear in the timeline side-by-side.
Top 2. iMovie
If you are looking for a free video aspect ratio changer app for iPhone/iPad, iMovie is a considerable option. It has a simple user interface perfectly suited for beginners.
It works great with several Apple apps including, iCloud Drive, AirPlay, etc. You can even edit 4K videos on iPad Air 2, iPhone 6, or higher versions.
However, it has some basic video editing features only. Use this app only if you want to create some personal videos. It does not offer a professional touch to the output media files.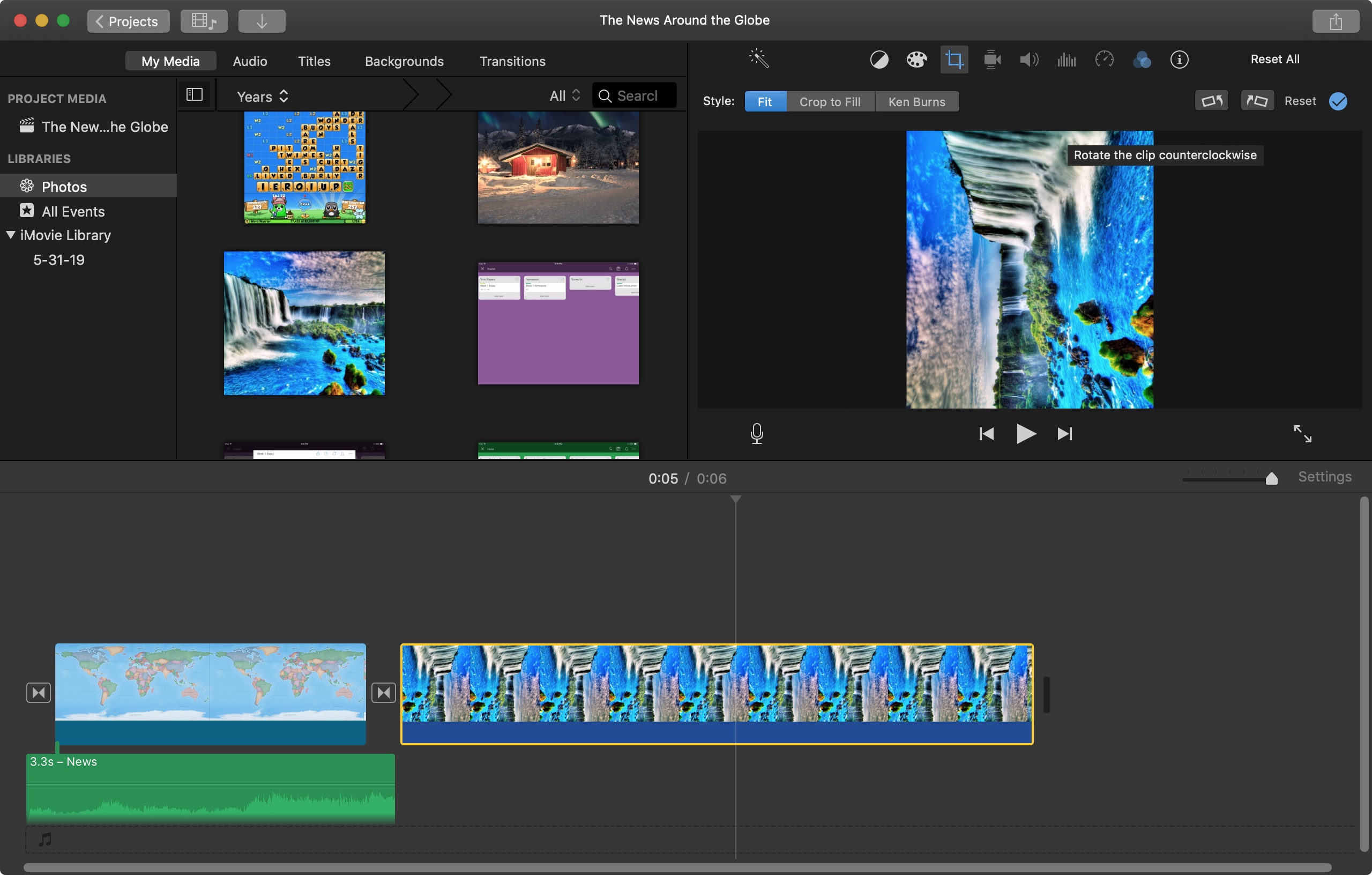 Pros:
Free video editing app
Supports content streaming via AirPlay on Apple TV
Multiple video editing features, including video filters
Plenty of themes
Cons:
Only accessible on iOS devices
Not ideal for professional video editing
Top 3. FlexClip
If you are looking for a free online video editing tool, go for FlexClip. You don't need to download this software on your system. You can do it all online.
Apart from changing the video aspect ratio, you can also add amazing special effects, remove watermarks, etc.
FlexClip allows you to retain the original high-end video quality in the output media file.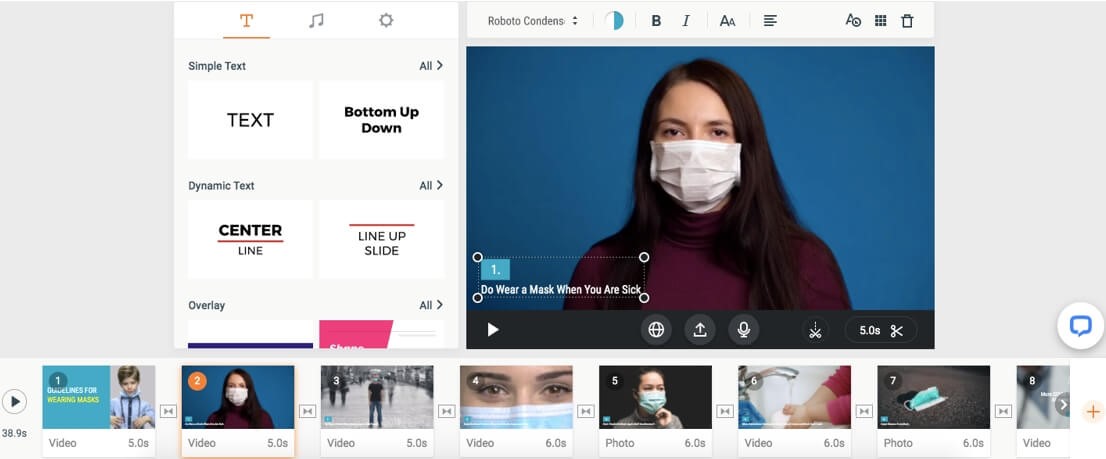 Pros:
Easy to use for beginners
Removes watermarks seamlessly
No download/installation required
Faster video editing
High-quality video quality
Cons:
Free plan available for editing 480p videos only
Pricey package for pro features
Top 4. FilmoraGo
Those looking for a powerful mp4 video aspect ratio changer app can do a lot with this app. Create videos on the go and share them on social media instantly.
This app supports all standard video and audio formats. Besides, video aspect ratio, it can perform several other editing tasks. Change video speed, add transitions, reverse video footages, add stickers, and so much more. You can even add songs, sound effects, or voiceovers to your videos.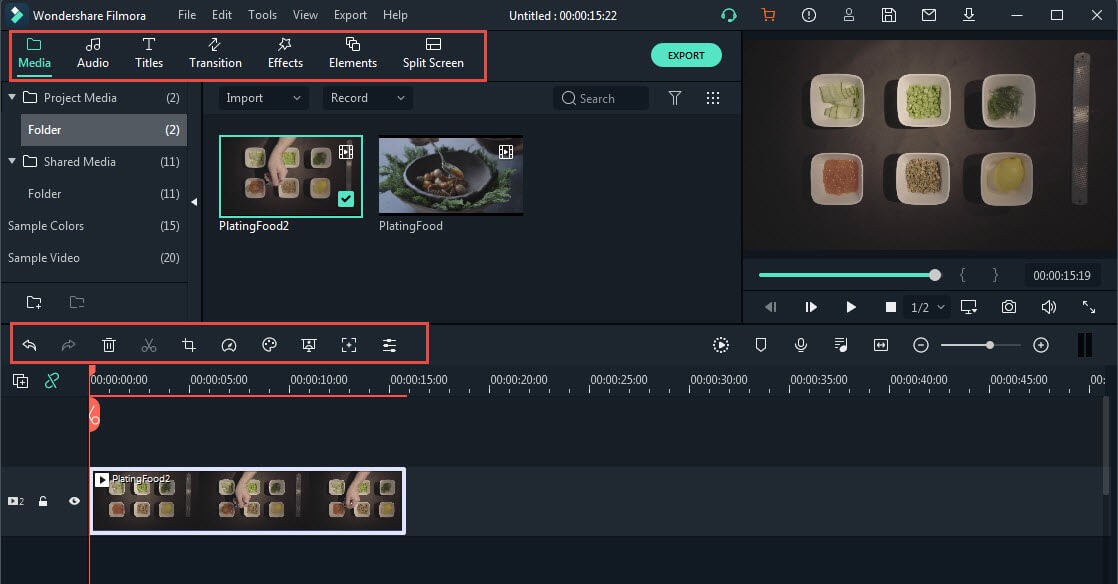 Pros:
Ideal option for editing 4K videos
Robust video editing features
Offline editing option
Cons:
Does not remove watermarks
Requires in-app purchases to get the free version
Top 5. Adobe Premiere Rush CC
If you are looking for something that can work on PCs as well as on mobile devices, try this comprehensive tool. It has a lot of features to add superb audio elements to your videos.
You can directly export videos to several social media platforms apart from YouTube. Edit your files on desktop and mobile as and when required.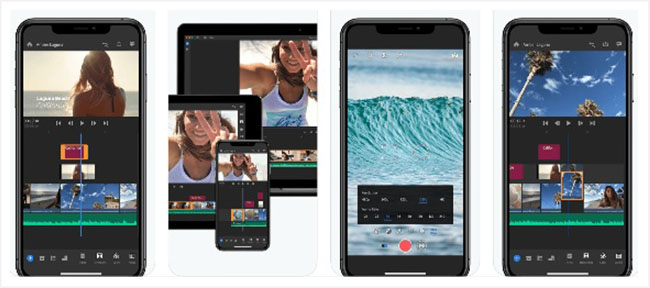 Pros:
Supports in-app video recording
Sync media files to cloud automatically
Editing features for 4K videos
Cons:
Free version available with in-app purchases only
The free package comes with limited features
Top 6. ClipChamp
If you are new to video editing and looking for a free video aspect ratio changer, ClipChamp has a lot to offer. It has a simple interface with some basic editing options to create magnificent clips for social media.

Pros:
Easy interface for novice video makers
Removes watermarks from the videos
Allows direct video upload on social media
Cons:
Slow load and export speed
Top 7. Filmmaker Pro
If you are looking for some high-end features in a video editing app, try Filmmaker Pro. Add brilliant color effects, use filters, or shoot a video (on the paid version only) to create professional media output.
This app has more than 200 fonts for inserting text overlays in your video clips. You can even edit 4K videos using this app on selective iPhone SE and higher versions.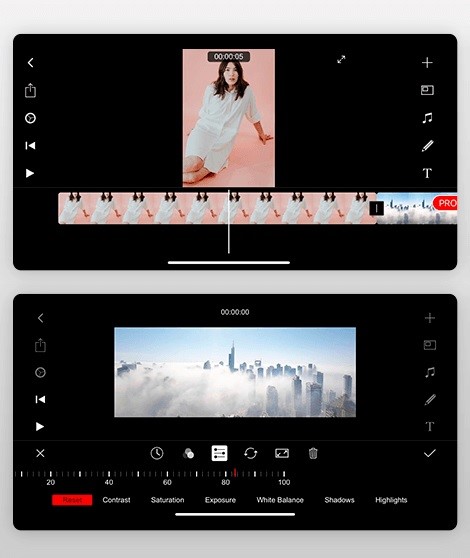 Pros:
Has Chroma keying video editing feature
30 video filters available
17 transition options
Cons:
No access to direct video sharing on YouTube
Limited video editing features
Does not remove watermarks in videos
Top 8. LumaFusion
LumaFusion is a superb choice for those who upload plenty of YouTube videos. It is a feature-packed YouTube video aspect ratio changer app. The only issue is its complicated interface. Mobile videographers having some experience can do a lot on LumaFusion.
Apart from offering high-end professional video output quality, you can choose from 3 audio tracks for narration, audio effects, Chroma keying, and lots more.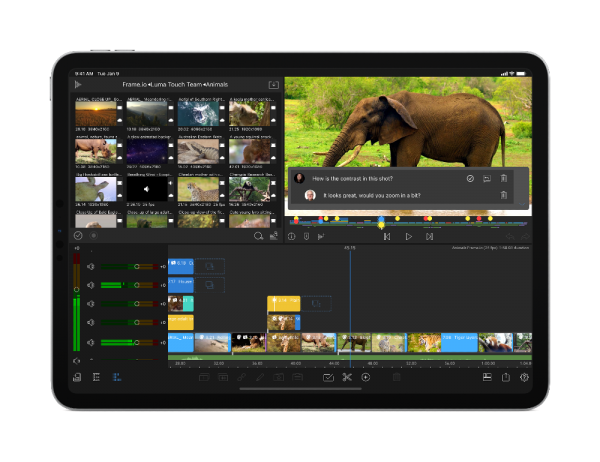 Pros:
Chroma keying feature included
Direct video sharing on YouTube
Support video editing for 4K clips
Loads of editing options
Cons:
Expensive paid packages
Not suitable for beginners
Consumes plenty of storage space
Final Thoughts
There is no single software tool or app for all your video editing needs. However, the abovementioned ones do a great job if you are looking for a reliable video aspect ratio changer.
Most of them offer a free version. This works great to gain some hands-on experience and understand the functionality of the app. Compare the features to choose the one that meets all your video editing needs.