Photo montages are made to combine a series of photo pieces in a single artwork to give it an artistic touch. Creating a unique photo montage can be quite inspiring for your audience as it makes your content meaningful.
You can get a web-based photo montage maker that can assist you in designing creative photo montages. Similarly, different software tools can also be used to translate your photo montage ideas into reality. So, if you are interested in making a photo montage professionally, a good photo montage is all you need.
The best photo montage maker is the one that allows you to make a photo montage effortlessly and also offers customization options. This article will highlight the top tools to create a photo montage.
We have handpicked the following photo montage makers to help you master this art of photo montage creation. Let's explore them one by one.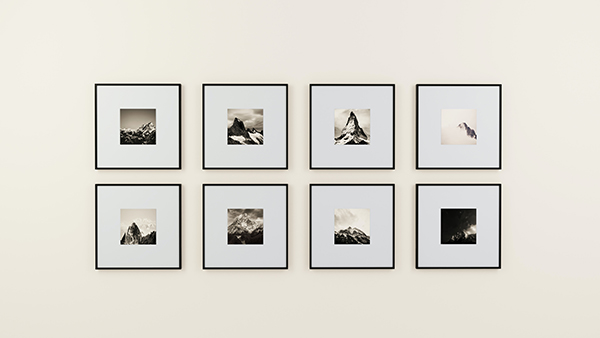 AceMovi – Best Photo Montage Maker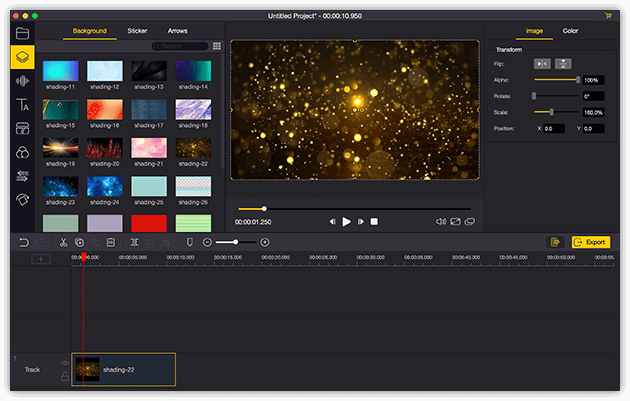 AceMovi Video Editor is an intelligent and powerful editing tool that comes with both basic and advanced editing features. Its user interface is simple yet intuitive. So, you do not need any technical expertise to edit a photo or video in this application. Moreover, it is more than a video editor, and you can also make photo montages seamlessly using this software. Furthermore, the vast collection of filters and special effects gives a creative touch to your photo montage. Plus, AceMovi Video Editor users also enjoy a versatile built-in music library. Thus, if you are looking for a photo montage maker with music, this is one of the best options.
In addition to this, AceMovi Video Editor also facilitates photo montage making through its flexible customization options. Last but not least, it supports output files in many mainstream formats, and you can share them to any platform you like.
Pros:
It comes with exciting features such as key-framing, PIP, split-screen, etc.
Equipped with built-in transitions, animations, and much more
Photo montage making is very easy to learn in AceMovi Video Editor
Cons:
No integration with other apps
How to Make a photo montage using AceMovi Video Editor
Want to learn the art of photo montage creation in Tuneskit? We have summarized the process in simple steps below. Let's have a glimpse.
Step 1: Click on the icon of Tuneskit and click on the import option to add photos. The drag and drop option can also be used to upload media files.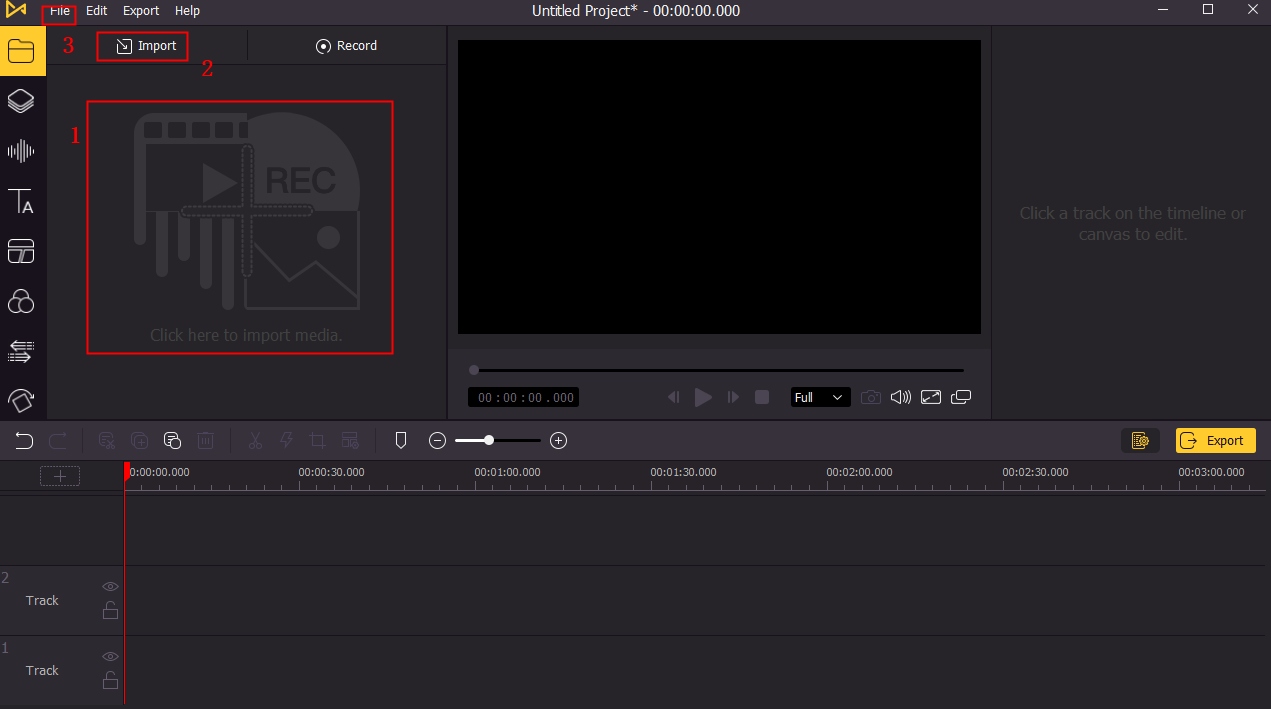 Step 2: Drag photos one by one to the timeline. Click on the two opposite direction arrows at the left panel and select the transition you want to add.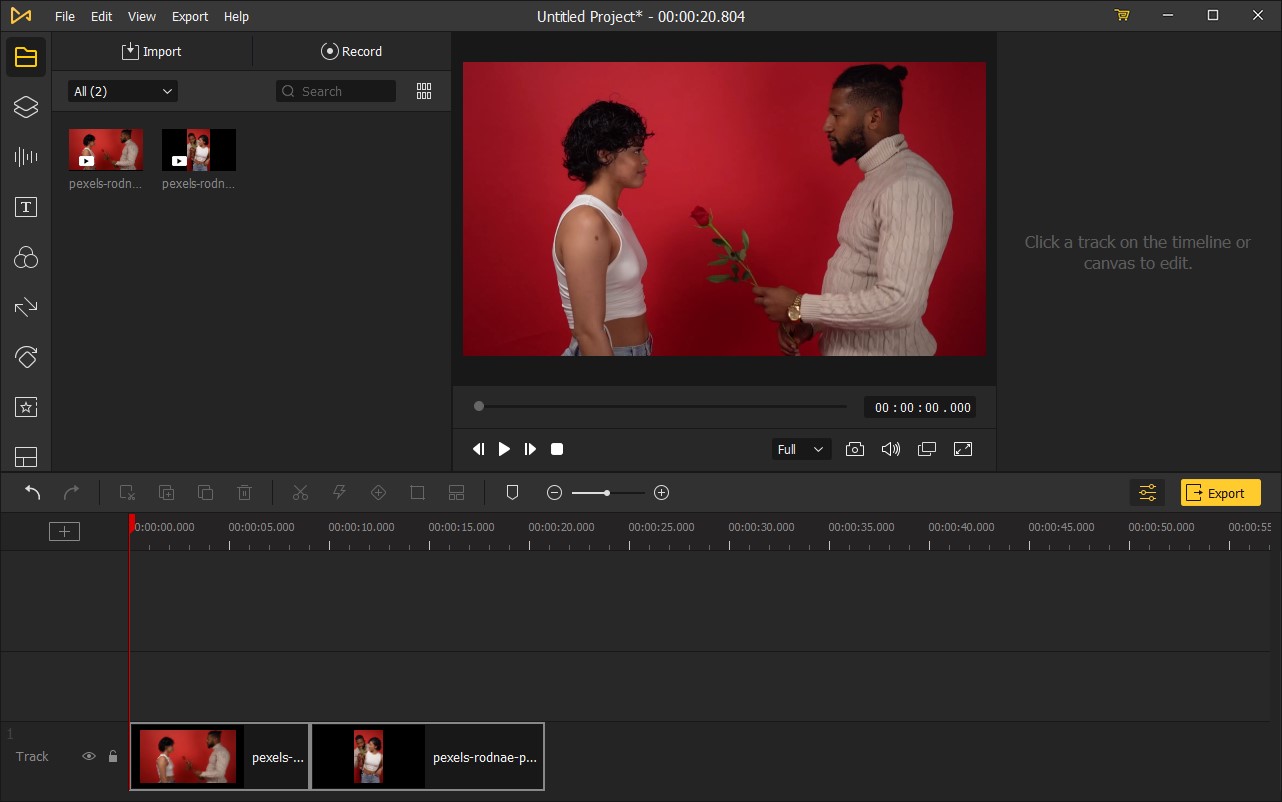 Step 3: Click on the export button at the right corner to export the media file.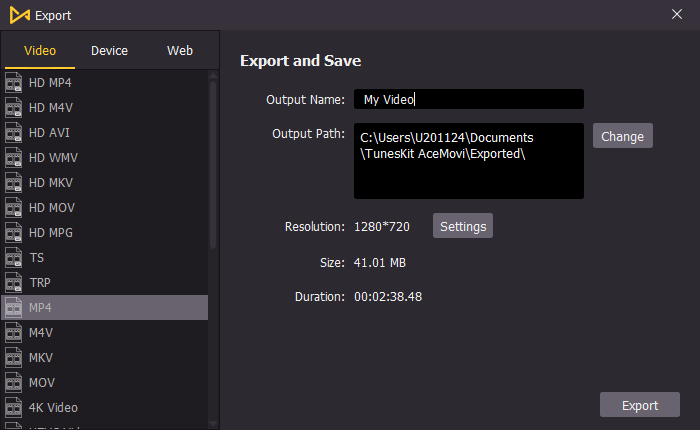 Recommended 7 Other Best Photo Video Makers
1. Wondershare Filmora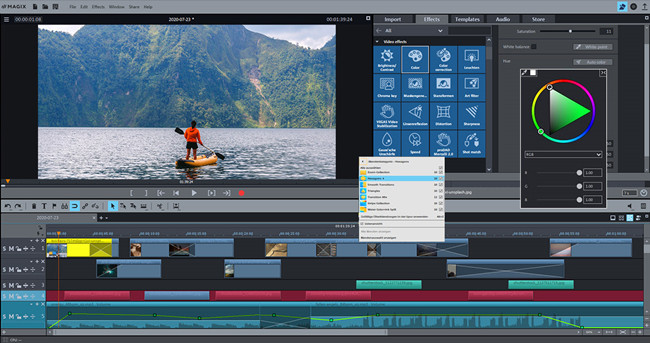 Wondershare Filmora is another powerful photo montage maker that enables you to turn imagination into reality. It comes with built-in editing components to enhance the quality of the content in the photo montage. In short, it is a fantastic photo montage video maker that facilitates users to the fullest.
Key features: Innovative video effects such as video overlays, transition, etc; User-friendly and modern interface; Comes split-screen feature
Pros:
• Easy online sharing options
• Advanced editing features
• Supports high definition video formats
Cons:
• No advance features in the trial version

2. Wondershare PixStudio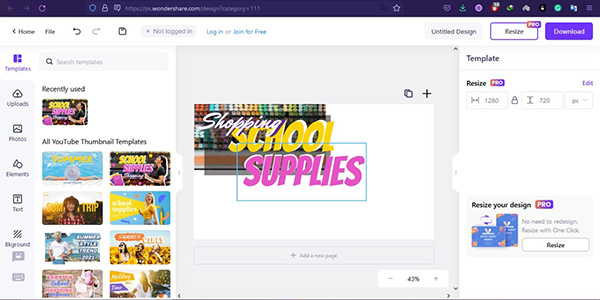 Wondershare Pixstudio is a one-stop-shop for people interested in photo montage creation. From creative designs to a simple interface, it has everything to offer for photo montage lovers. It is a web-based photo montage maker equipped with powerful graphics and versatile templates. In short, it will enable you to design stunning photo montages and that too very easily.
Key features: Simple drag and drop option to add media files; Equipped with versatile customization options; One-click for removing option
Pros:
• Free version available
• Simple and fast design
• Easy file sharing facility
Cons:
• Pro version is paid
3. Pixiz
Pixiz is a wonderful montage maker which is compatible with both iOS and Android systems. And, it's a photo montage maker mac too. You don't need to download this tool as it's an online tool with amazing filters and other built-in tools.
Key features: Supports media files in all mainstream formats; Web-based quick online photo montage creator; It comes with built-in texts
Pros:
• Customization options
• Quick processing
• Free tool
Cons:
• No advanced editing features
• Expensive
4. Adobe Spark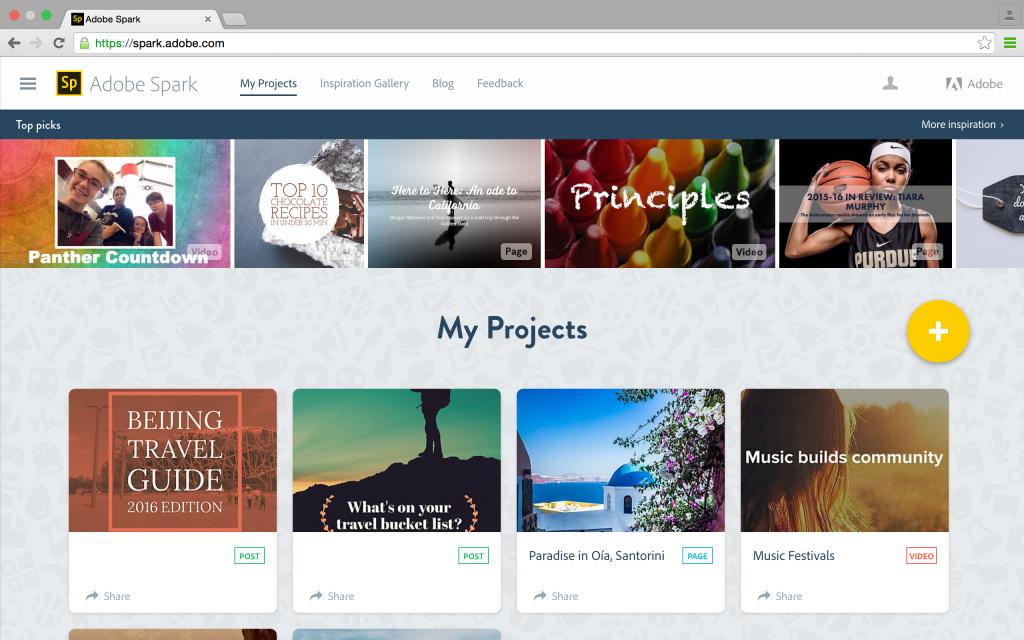 Adobe spark is an exciting photo montage-making tool that is compatible with both iOS and Android devices. This application can be easily accessed using your Facebook or Google account. Moreover, you can also add media files to its frame window from Google Drive, Drivebox, and your device's local storage.
Key features: Equipped with built-in creative templates; Allows you to save your work and make changes when required; Accessibility to both virtual and local storage
Pros:
• Easy to use
• Animations can be added
• Droppable text and icons
Cons:
• It does not offer advanced editing
5. Fotor
The Fotor montage maker enables you to create photo montages and that too on both Android and iPhone. It has a vast collection of templates to facilitate beginners. Moreover, you may also customize the photo montage design as per your preference.
Key features: It is equipped with state-of-the-art clip art.; Comes with in-built stickers; Easily adjust picture frame
Pros:
• Versatile background patterns
• Blur effect available
• Multilingual support
Cons:
• Free trial version offers limited features
6. Befunky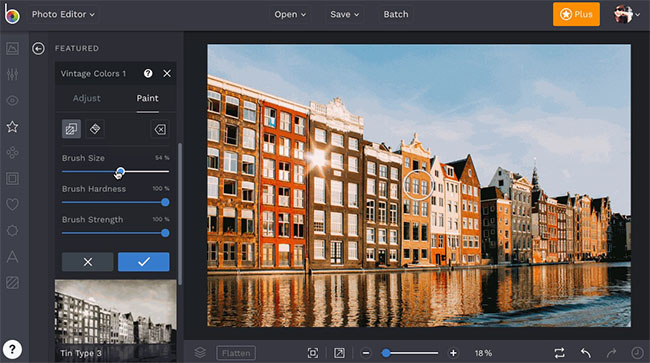 Befunky facilitates with a basic level of features for montage making. It is compatible with Android, Desktop, and even iOS. Furthermore, it allows users to import photos from a local drive or virtual location. In short, beginners can enjoy making photo montages on this web-based tool without any hassle.
Key features: Allows you to design montages automatically; Enables you to add and edit background; Comes with recommended captions, text, etc.
Pros:
• Simple interface
• Free
• Multiple editing tools
Cons:
• Recommended only for basic layouts.
7. Canva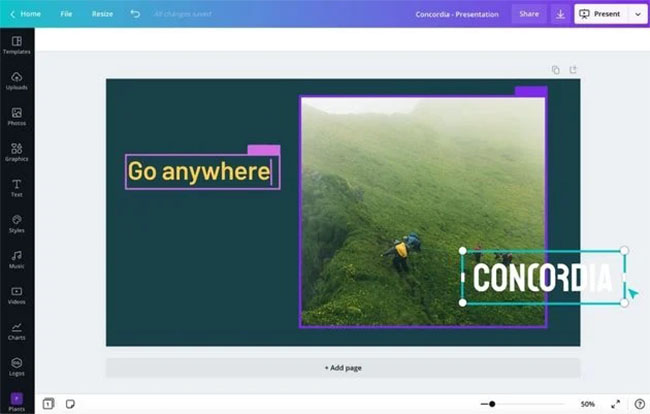 Canva offers a professional level of photo montage making to all users with its highly advanced features. It supports all mainstream platforms, including Android, Windows, and iOS. It comes with both paid and free versions. So, it is up to you whether you choose to design a simple photo montage or want something different to stand out.
Key features: Enables to share created montage with a single click; Equipped with built-in templates and layouts; Fit for multipurpose content
Pros:
• Designs for all occasions
• Free version available
• Impressive filters
Cons:
• All features are not free
Conclusion
Photo montage maker helps you to stand out in the crowd by making your content presentable and fascinating. By now, you must be pretty clear about the utility and purpose of this tool. In addition to this, we have also got you covered with great photo montage creating tools. AceMovi Video Editor is the most recommended application as it offers unique layouts and exceptional filters to create an inspiring photo montage. Our list also includes web-based tools and other applications so you can make a decision as per your requirements. We recommend applications that are trendy and user-friendly.