As we know that GIFs are being used on different communication platforms, especially while talking to your friends and family? We make the most out of them in comment sections and chat. However, do you know what apps help you decide on these GIFs? There was a time when people used emojis to express themselves. But with time, GIFs are being utilized by a wide variety of communities out there.
Did you ever wonder what makes it more special than emojis? To find out all the details, you need to go through this article and learn what a GIF maker with caption is and how it helps create one. Though there are many GIF caption makers in the market and the competition is high, obviously, you would not like to waste your time in search of the best GIF caption maker app and would love to go for the ultimate options.
Following are the top 6 best GIF caption makers that you should know about.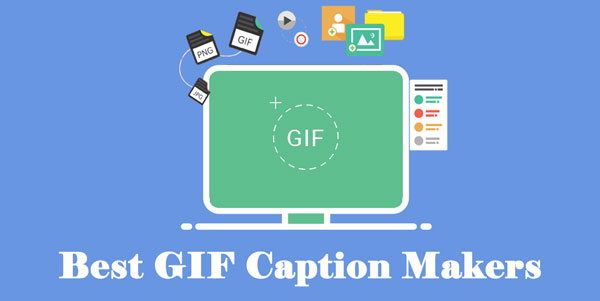 Part 1. TunesKit AceMovi
Although there are numerous GIF caption maker apps available online, nothing can compete with TunesKit AceMovi. It is an easy-to-use video maker and editor for people of all ages; even a newbie can make it work. The tool lets you take and edit videos like an expert.
Known as one of the best GIF caption makers, TunesKit AceMovi provides many video templates and effects, like behaviors, filters, transitions, animations, picture-in-picture, split-screen, green screen, and much more. You can add your target source into the TunesKit AceMovi and organize them to become visible in the timeline. While editing, you can see all the changes you made in the Preview window.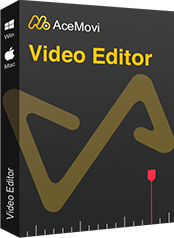 Key Features of AceMovi GIF Caption Maker
Security Verified. 5,481,347 people have downloaded it.
Abundant basic and advanced editing features
Clean and intuitive interface pleasing both beginners and experts
It is easy to add text to GIFs in a few clicks
Supports lots of input and output formats
Using TunesKit AceMovi to Make a GIF Caption
Step 1: At the start, launch AceMovi Video Editor, and import your GIF files to the media box. Now tap on the import button to upload or drag and drop the files into the box.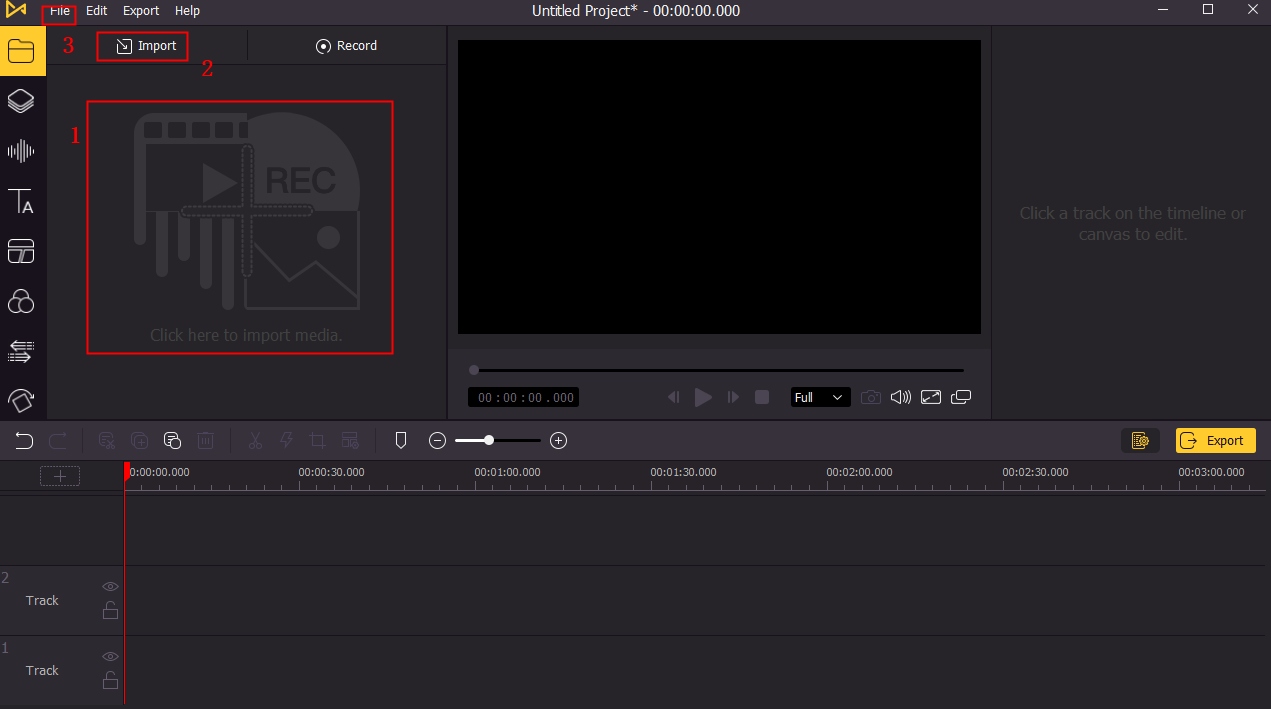 Step 2: Here to add your GIFs to the timeline, you can drag and drop them one after another. To arrange the sequence of the GIF pictures, drag the media you need to change and drop it to the place you like. This won't cover the original media, so there is no need to add the file from the media box.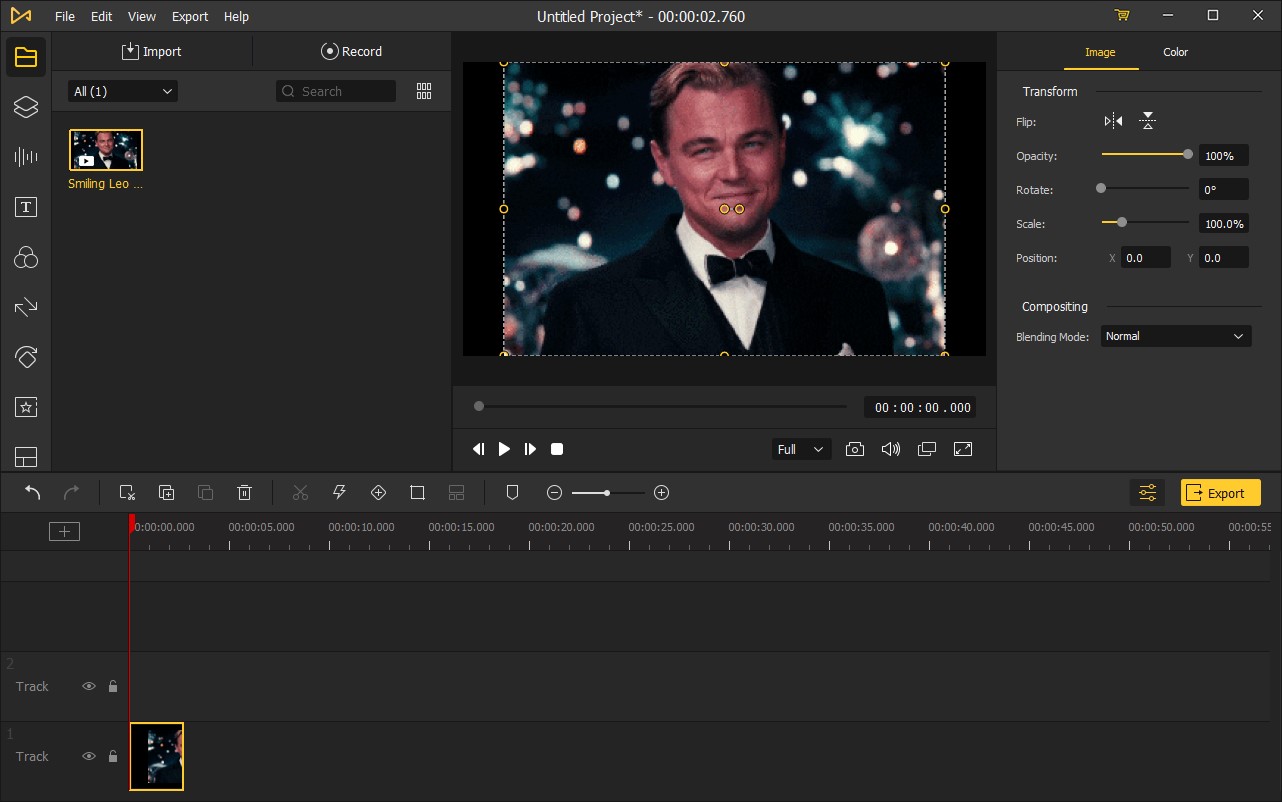 Step 3: As you are done with adding GIF pictures to the timeline, you can now edit them with the help of AceMovi. Here you will find the text icon, so drag one of the text templates into the timeline. There are Static and Dynamic texts for you to pick from, and you can try any of them and add them to your GIF.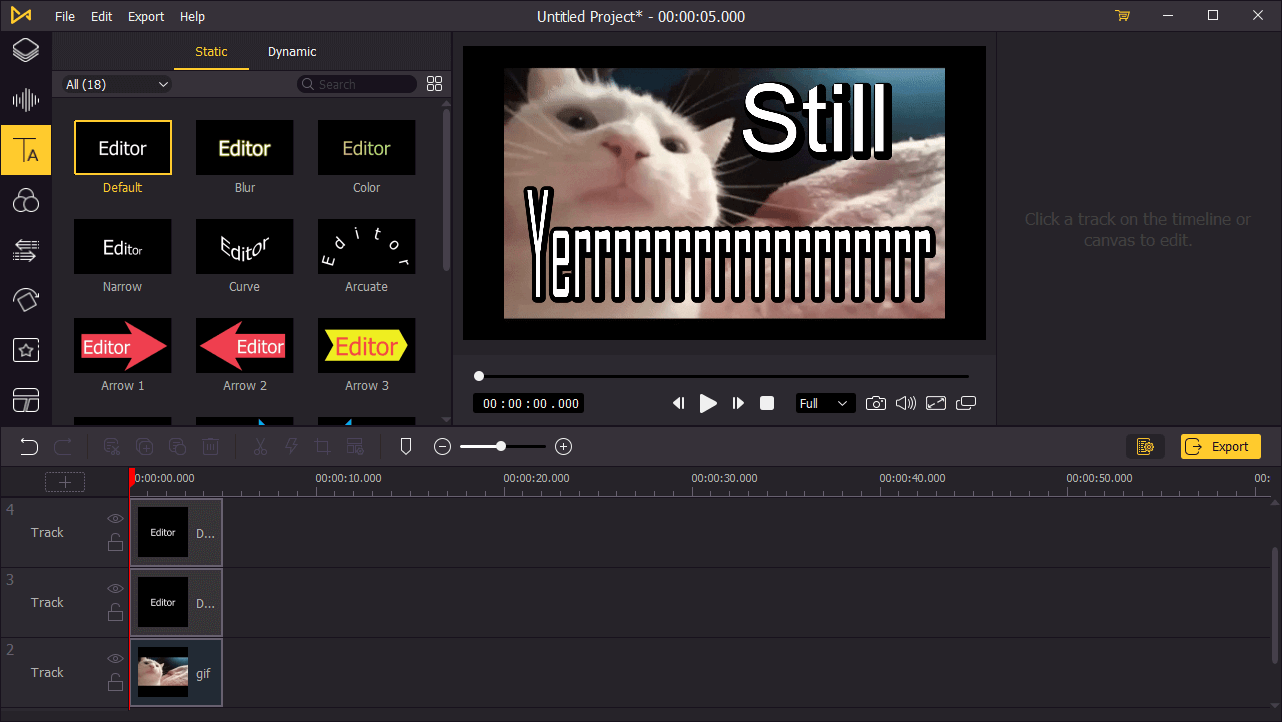 You can adjust the position of the text by dragging the edges of the text on the preview window. To make the text synchronize in the right way, you'll need to play the video a few times to adjust the GIF along with the text.
Step 4: Here press the Export button and export your GIF as a video file. Tap the Settings, from where you will be able to pick the output parameters. By tapping the Change button, you can change the output location. In the end, after exporting the GIFs, you can now share them on your social media.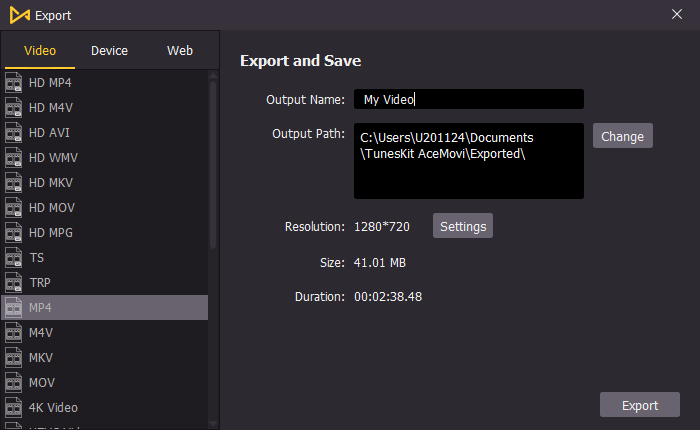 Part 2. Some Other Best GIF Caption Makers of 2021
1. SSuite GIF Animator
SSuite GIF Animator is a trusted GIF caption maker widely used and compatible with all Windows, such as 32 and 64bit software. It is one of the very few Green Software programs that use less energy when operating the program. It is best for creating movies, slide shows, animated GIFs, and much more.
Pros:
The best thing about it is that it is energy efficient and very simple to use
There is no need for Windows registration
Cons:
There are some restrictions on the ability to take control of editing completely
2. Wondershare Filmora
This is another best choice for choosing a GIF maker with captions. Wondershare Filmora is one of the ultimate choices. It allows you to add a video, convert it to the GIF format and then edit it with numerous other wonderful features. Its interactive UI lets users process more than 150 file formats without any trouble. You can crop, speed up a video, adjust the frame size, and caption it with this tool.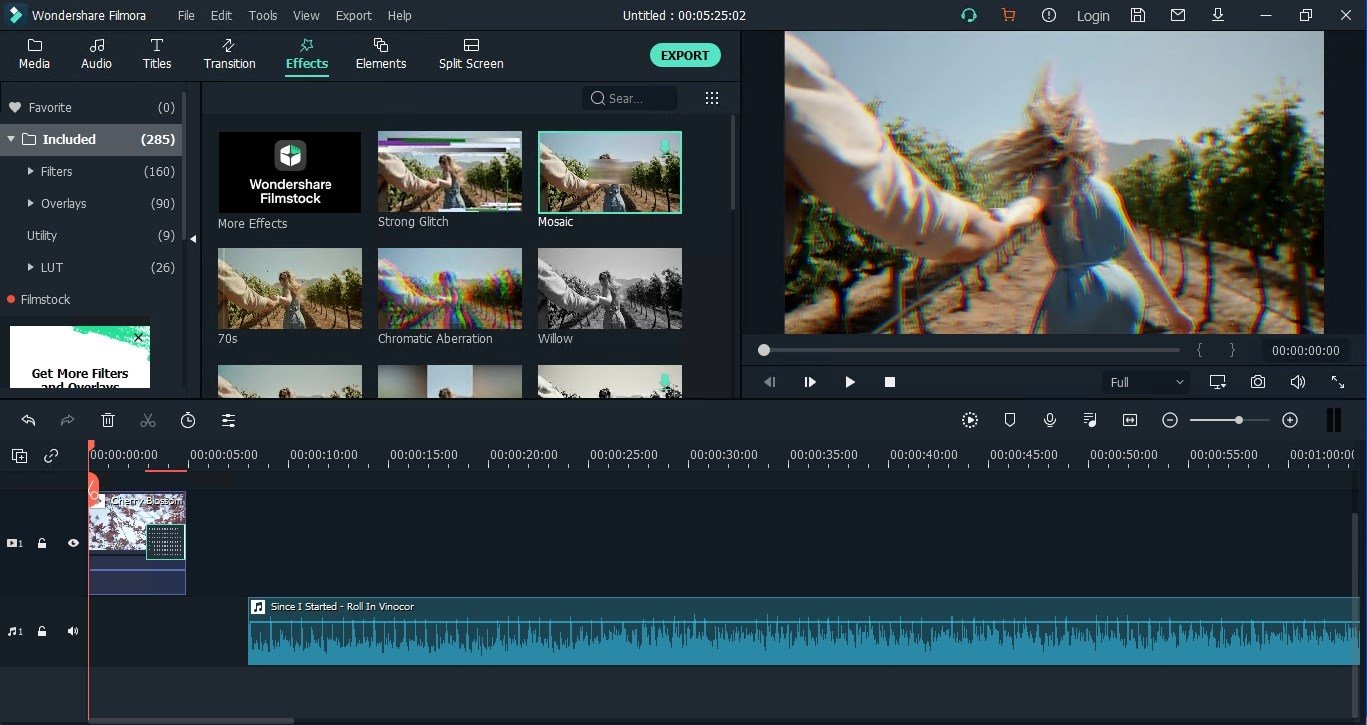 Pros:
It offers users multiple transition effects, and here, you will never run out of options
Affordable and gives you fast rendering speed
Cons:
The tool doesn't have any freehand masking tool
3. GIFPAL
It is a great online GIF maker. Your GIF is played via automatic processing as you make changes so that you can see how it will pop up when you're done. Rearranging pictures is simple, and you can also turn off the watermark. Users can reverse the frames to operate the GIF backward, adjust the animation, change the quality of the images, and overlay a filter.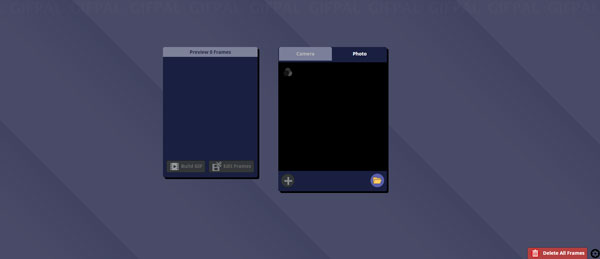 Pros:
Users can easily hide the watermark and arrange images without any trouble
Filters can also be included easily
Cons:
Users can't upload more than a single file
4. GiftedMotion
This GIF caption maker for Windows works best for you to make GIFs out of some video files. You have a way to see the images and create multiple clones of the photos. Users can move or remove one frame from the other and use some chosen frames with Windows 10 GIF maker. This tool would create a GIF loop, utilize the tool for GIFs from the base and pour your heart out using GIFs.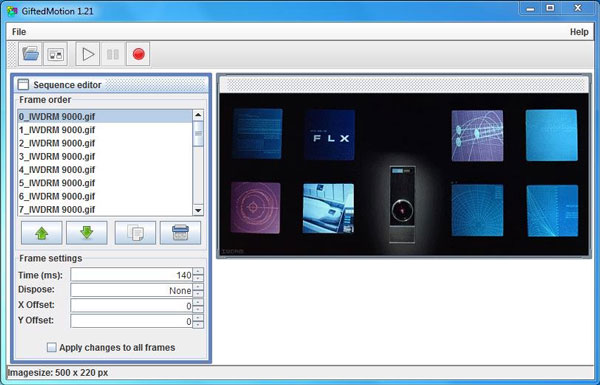 Pros:
This tool is really easy to use, and no installation is needed
Users can add more than a single image at the same time
Cons:
It takes time while uploading your files
5. GifGear
This online tool helps users to make animated files. Here users don't need to install any other software. The software lets you create animations, and allows you to apply effects to them and select the animation's size and timing. It comes with numerous transition effects to pick from, such as pixelation, fade, shift, overlay, and others.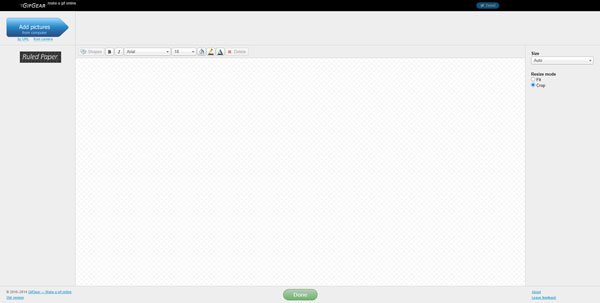 Pros:
Users can upload more than a single picture at a time
Within a few clicks, you can create GIFs
Cons:
The tool needs flash and has minimal features for users to offer
Part 3. Conclusion
We hope that the above-listed YouTube GIF maker with caption is some of the best options you would love to lay your hands on. There are many other options also, but you will not find any other list better than the one we have made here for you. Just try your favorite tool and share your experience with us. We would love to know your feedback on your favorite device.