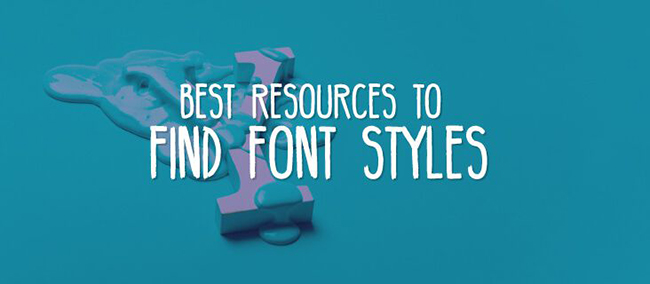 You want to look for unique and attractive font styles for a poster, website, or new branding project. Since you don't have enough budget, you can't opt for the paid license of fonts.
What would you be doing at this point? Can you get free font resources?
Luckily, the internet is blessed with hundreds of free design resources, fonts, websites, and software. Still, unfortunately, only some of these ways are as reliable as you intend them to be.
However, you don't need to be disheartened as we're about to list some of the most terrific websites and software to explore the best font resources free.
Part 1: 3 software to offer the best free font resources
If you've decided to explore some of the best free font resources, here's the list of three brilliant fonts generating software.
1. AceMovi Video Editor
Opting for professional software to get the desired font style is good, but using the advanced software features will be challenging if you're a newbie. Hence, it would help if you look for software like AceMovi Video Editor for free font resources.
AceMovi Video Editor, despite offering highly advanced and professional features, offers a user-friendly interface.
Using the TunesKit AceMovi Video Editor, accessing the text template and then adding it to a video will be super easy.
It allows you to add animated/dynamic and static text to your videos. AceMovi Video Editor creates unique text templates to create eye-catching moving outros and intros.
On top of that, this software comes up with brilliant libraries of templates, backgrounds, colors, and text fonts. Customizing text fonts' sizes and aligning them according to your preference won't be an issue.
Pros:
Comes up with the ready-made text templates
Make an animated or static text.
It comes up with overlay subtitles with fonts & colors.
Supports multiple video and audio formats
Responsive download and import of UX
How to apply text on video via AceMovi Video Editor?
After installing the AceMovi Video Editor on your PC, you'll need to import the video you'd like to add to the text.
After adding the desired video to the timeline of AceMovi Video Editor, you'll need to tap on the ''Text'' icon. Doing so will help you explore the various text styles.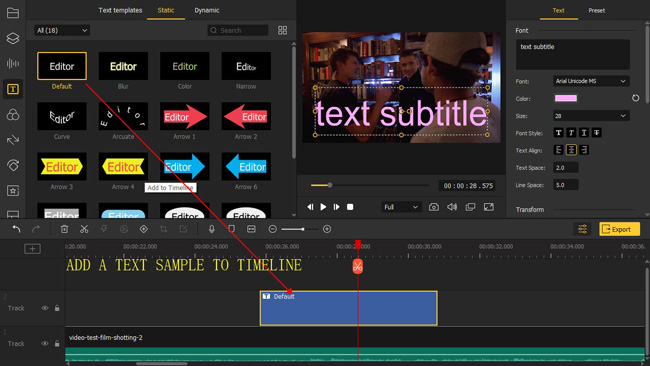 After adding the text, you can edit by navigating to the properties icon. Now you can alter the text parameter and adjust its effects. AceMovi Video Editor quickly changes the font type, scale, opacity, position, and more. You can also adjust the duration of your added text by dragging the ending or starting point.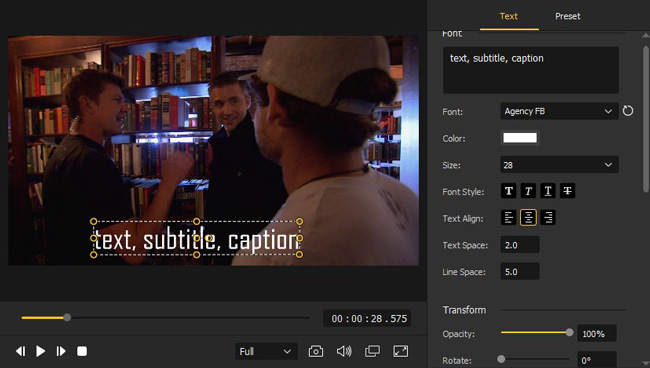 After making all the necessary adjustments, click on the ''Export'' icon to get the edited video downloaded.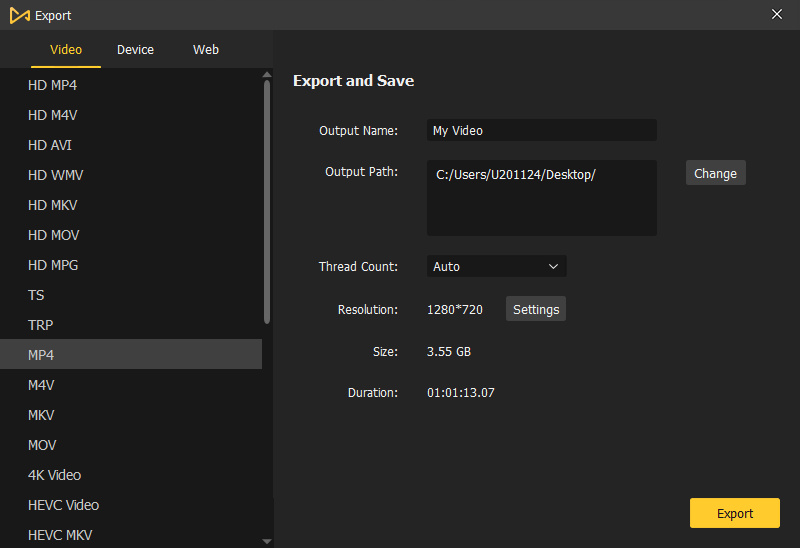 2. Adobe Premiere Pro
If you're a professional movie maker or a businessman looking to promote your business, Adobe Premiere Pro is a terrific way to get free font resources. Premiere Pro has brilliant font styles, and accessing those fonts won't be an issue.
As we said earlier, Adobe Premiere might be the most reliable and effective software to get free font resources. Still, it only supports the professionals and people knowing using this software.
Hence, prior knowledge of software will be paramount if you want to add brilliant and eye-catching fonts to your video.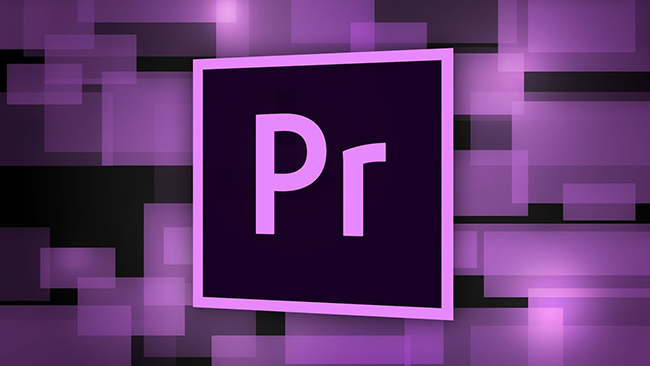 Pros:
It helps you add a variety of text styles to your video.
Allows you to adjust the size of text
Set the duration of the text.
Comes up with the professional and advanced features
Cons:
It could be difficult for newbies to use Adobe Premiere Pro
3. iMovie
It is a terrific video editing tool that comes up with brilliant video editing functions, and you can also apply various styles' fonts to your videos.
Hence, if you're a Mac or iOS user and want to add exciting text to the intros or outros of a video, iMovie might be an appropriate option.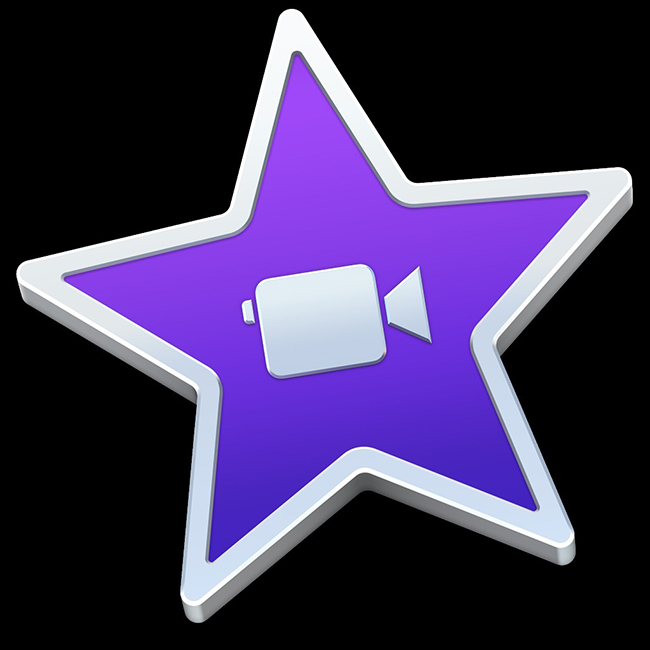 Pros:
Comes up with the various ready-made texts
Easy to use
Allows you to customize the size or style of your video
Part 2: 3 websites offer the best free font resources
1. Google Fonts
Google Fonts comes up with brilliant web-ready fonts, helping you quickly access free font resources. With offering 1450+ font families, Google Fonts empowers you to download the fonts of your preference.
Moreover, this prolific website also enables you to narrow the searches by language, popularity, and category. Since Google Fonts is a font preview tool, it allows you to preview a sentence or paragraph with any font. On top of that, you increase font wise and perform many more editing operations on the generated fonts.
Surprisingly, this website also offers the Fonts Knowledge section, allowing you to explore the world of typography's original guides.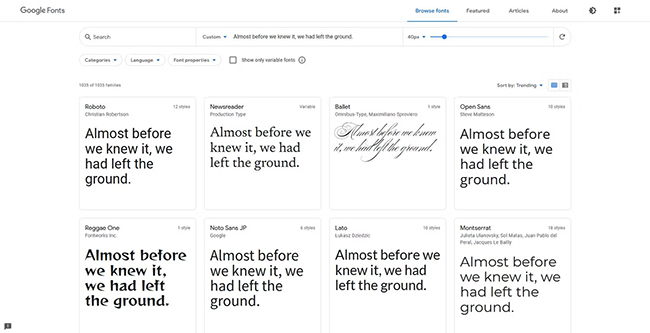 Pros:
Easy font downloading process
Offers the 1450 different font styles
No installation is required
Cons:
Many typefaces only come in a few styles and weights
2. Font Bundles website
You can also access the best font resources by visiting the Font Bundles website. It is a versatile website that offers unique and prolific font styles helping you to promote the business excellently.
Although this website comes up with the premium version, you can explore its free section offering hundreds of brilliant fonts without paying even a penny. To do it, all you need to do is visit the official webpage of the website and then download your favorite font styles.
The best thing about Font Bundles is that it keeps on updating, and new font styles are coming, making it one of the best websites for free design resources fonts.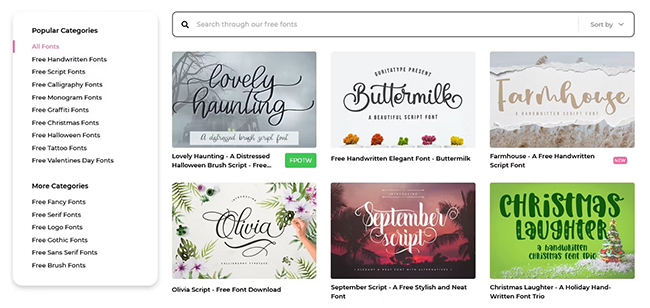 Pros:
Easy to visit
Downloading your favorite fonts is pretty simple
Comes up with hundreds of fonts for free
New update comes now, and then
Cons:
The premium version might be expensive to many people's liking
3. Behance
If you need help finding a website that can provide you with eye-catching font styles, you must try out Behance. It is one of the best websites to access free design resources and fonts where the world's best designers have showcased their creative work.
Behance comes up with the massive free version when you intend to experiment while applying some font styles to your poster or a promotional video. Behance could be the colossal thing to have, especially if you're looking for fonts to use in different graphic design projects.
Pros:
Comes up with various free fonts styles
Easy user interface
Works fast
High-quality font styles
Cons:
If you're looking for new font styles for websites, Behance won't be the right place to visit.
Conclusion
Struggling in Finding reliable free design resources for fonts is annoying, but yet an understanding considering the number of effort some websites and software put into designing unique fonts and making those fonts available for free is a tough gig.
But you can read this post for free font resources courtesy of great online websites and software. Every software or website we've mentioned in this post has its advantages, and even the negative aspects of those tools are discussed. AceMovi Video Editor emerges as the best way to use the best font resources free.
This tool doesn't charge a penny while helping you apply stunning fonts to your commercial or personal projects.