There's something so deeply personal when it comes to short films online which really stands out from the crowd. While you have some big channels on YouTube for example sharing multiple well-edited videos every day, there's a sort of different connection attached to these short clips that have been made by a newcomer that simply put cannot be described.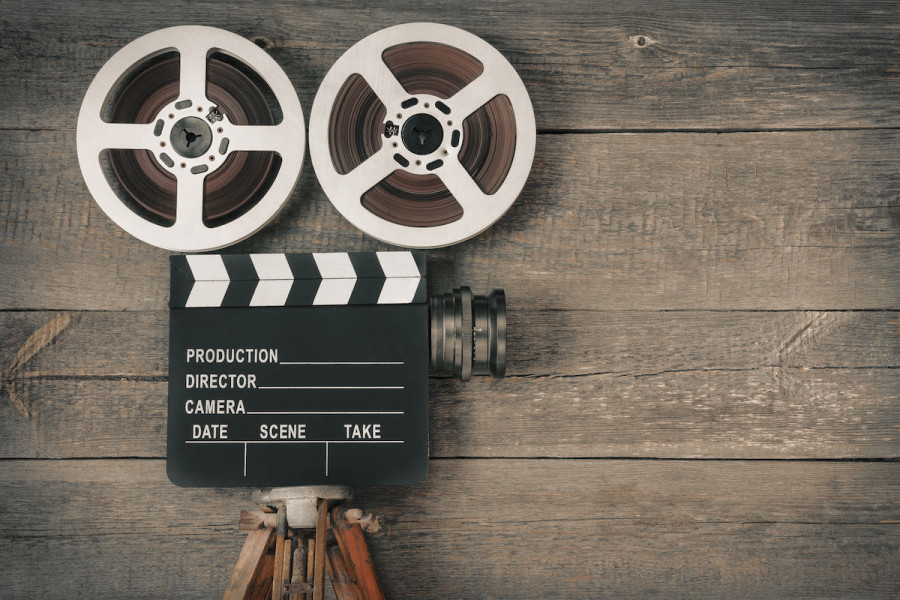 This is why for today we have in store for you our personal list depicting the top 5 best short film makers of 2021 so you can try your hand at the craft too. These short film makers are in no particular order, although they all share the same quality at hand: They are the best of the best.
With that being said, let's start off with our first pick of the day.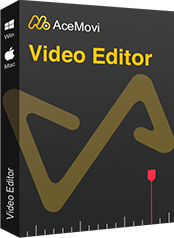 AceMovi Video Editor
Security Verified. 5,481,347 people have downloaded it.
Professional editing features to unleash your imagination
Multiple filters, transitions, text, sound effects, music
Beginer-friendly interface
Import as many photos or footage as you want
The best video blurring software
Advantages:
The best part about AceMovi Video Editor is that it is incredibly easy to use even if you don't have any prior experience with film making programs.
The developers of the app pride themselves on the fact that they have managed to simplify editing by removing all of the convoluted steps, making it as easy as possible to edit a video out like a pro, without actually needing to practice for several years to get the gist of it all.
The app offers plenty of filters to go around and on top of it all you also get access to their Screen Recorder which is sure to help you in your quest to create amazing product demos or even how-to tutorials if that's the niche you want to work off of.
You can work with any format available, including MP4, M4V, MOV, MPG, WAV, MP3 and more. Of course, you can also use it on any device and platform, making it extremely useful for anyone starting their video editing journey.
Disadvantages
:
As far as disadvantages go, the only one that you'll encounter with AceMovi Video Editor is the fact that since it is a free program you could end up downloading a faulty version so always make sure that you download it off of their official website so as to not get any viruses from them.
Top 2. Studiobinder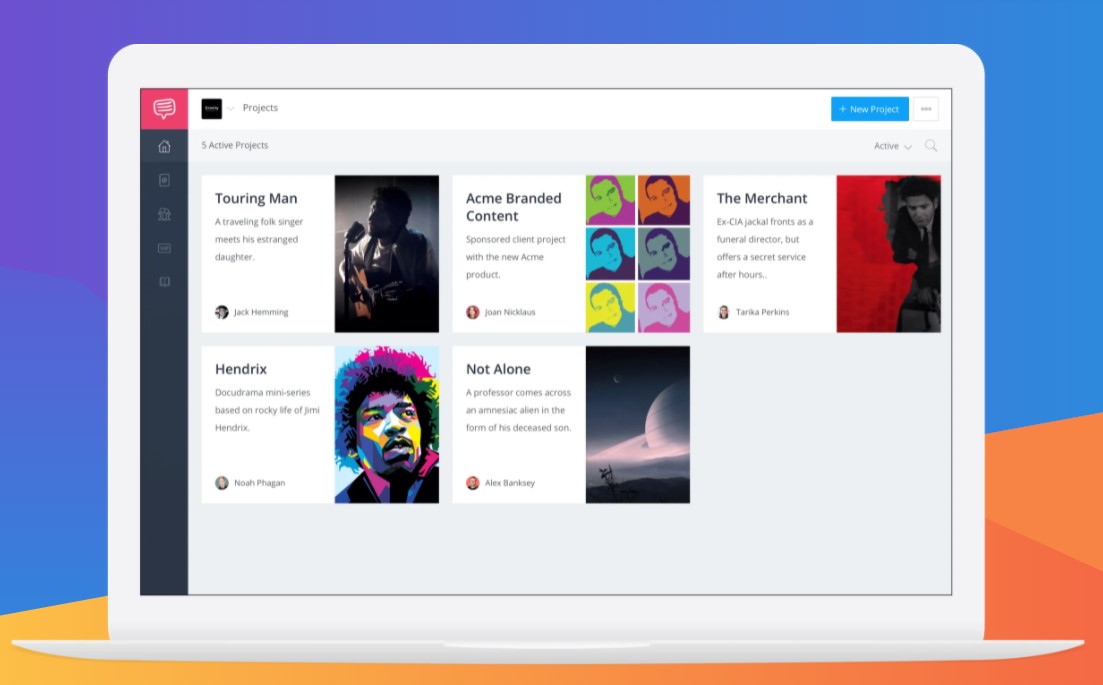 Advantages:
If you're a more experienced filmmaker looking for a new app that you can use to streamline your production workflow then there's no better choice out there than Studiobinder.
You get access to their web-based software right off the bat and as soon as you're in the system you can easily manage all the tools that you'll ever need to create the best short film for you.
Whether it's Call Sheets, Script Breakdowns, Contact Lists or Storyboards you're looking for, Studiobinder's got you covered as they can easily take on any project you may be interested in working on, giving you all the proper tools to do your job the way you want to.
Disadvantages
:
As far as these types of apps go, Studiobinder is definitely one of the best short film maker apps out there. The only real downside to it all is that it's a lot more niche than AceMovi Video Editor. You need to know what you're doing to fully take advantage of Studiobinder's services.
If that sounds okay for you though you should definitely start using this short film movie maker as soon as you can.
Top 3. Artemis Pro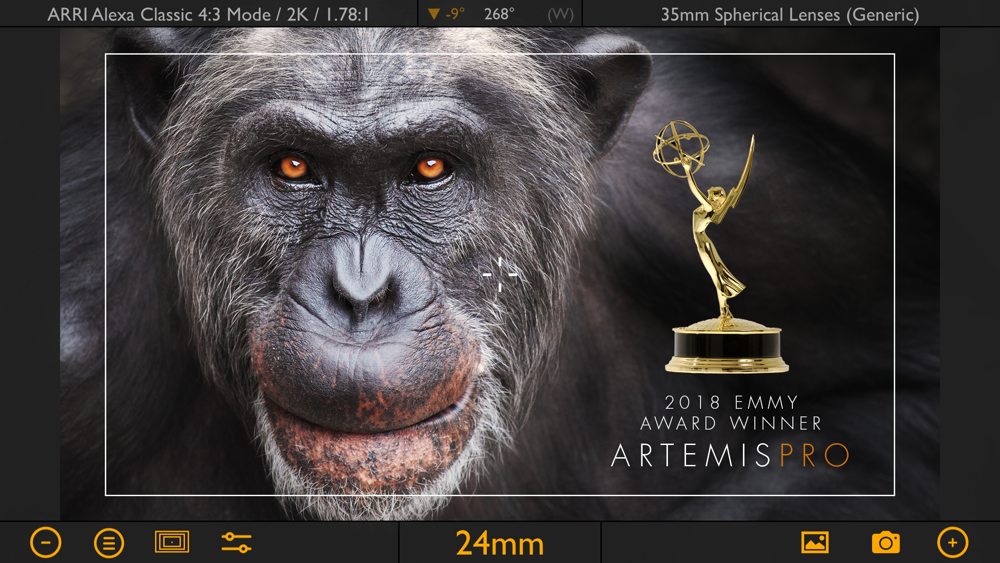 Advantages:
Artemis Pro is what we would refer to as one of the best short film maker apps on the market. Why? Because there simply put is no other way to put it.
This app has been used by multiple professional filmmakers over the years, and even film students have been told by their teachers to use it if they want to make it out there as professional filmmakers.
The app allows you to choose the lenses you want to use, set up your field of view and get the best shot you can get at making your film have that certain "professional" look to it.
It was even awarded back in 2018 with an Emmy for how useful it had been for the art of filmmaking, needless to say, Artemis is not the type of short film maker apps that you can just ignore if you're looking to get started as a serious film maker.
Disadvantages
:
The only real downside here is that it does cost $29,99 to get, but once you're past that hurdle you shouldn't find it all that hard to get used to its interface.
Top 4. LumaFusion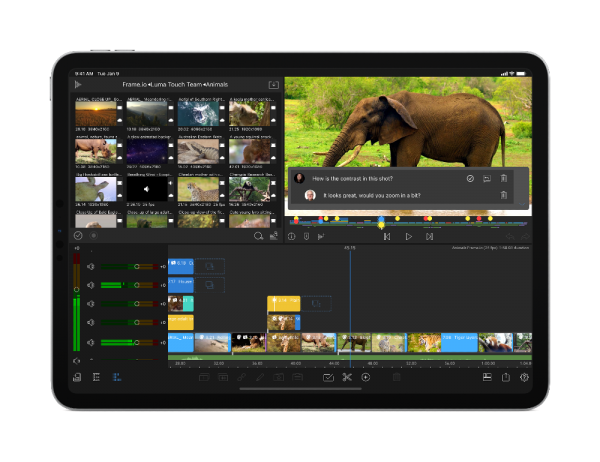 Advantages:
LumaFusion is known as a "desktop class" editing software in that it actually provides you with enough tools to help you create that illusion that you used traditional video editing all along to make your video stand out.
You get access to three tracks for video and audio and three tracks for narration, music and sound effects which can really help you customize your video up. If you want to add in effects such as the ripple and slip editing gimmicks, or if you want to change the frame rate and the aspect ratio around you will be able to do it all with ease using LumaFusion, one of the best short film making software on the market.
Disadvantages
:
As far as disadvantages go, LumaFusion is only limited by the fact that their app is a mobile device-only sort of program.
Top 5. Helios Pro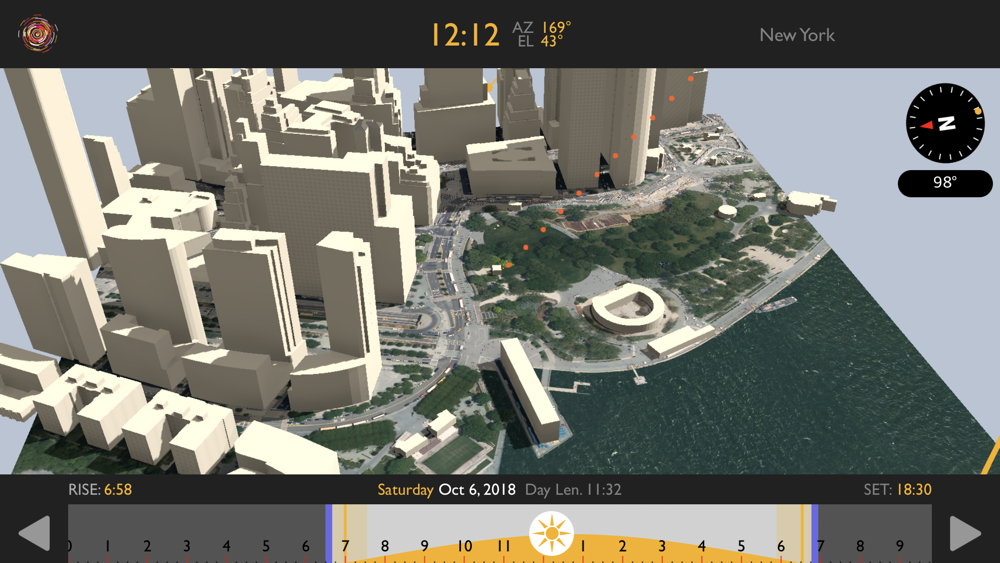 Advantages:
Helios Pro stands out thanks to the fact that it offers a feature known as Augmented Reality which you can use to pinpoint the exact location of the sun, moon and the stars, being able to see what your shots would look like under different circumstances so you can adapt accordingly.
But that's not all as you also get access to their Chemical Wedding tool which you can use to create dynamic 3D meshes specifically meant for different terrain landscapes to make sure that your video captures exactly what you want the way you want it to.
Disadvantages
:
There's no question about it, Helios Pro is one amazing short film maker app, but again, it will cost you a small yet still painful $29,99 to use which may deter a couple of users away from its services.
Summary
All in all, the truth is that regardless of which app you choose to use for yourself and your newfound hobby or lifelong dream, you need to put in the hard work to see the results rolling in. So, choose whichever short film maker best suits your needs and with that done you can move on to more important things, such as deciding what your next movie will be.