We all know Chroma Key tech is quite necessary for editing a standard green screen video. With a good Chroma Key video editor, not only can you customize the parameters like Tolerance and Edgeness in a very easy manner, but also it's able to export at high quality.
So in today's sharing, you'll see the top 10 best free chroma key video editors for computers, online, as well as mobile phones. Extra! I'm going to show you how to make an excellent green screen video with the Chroma Key tech as well. Let's dig into this post now!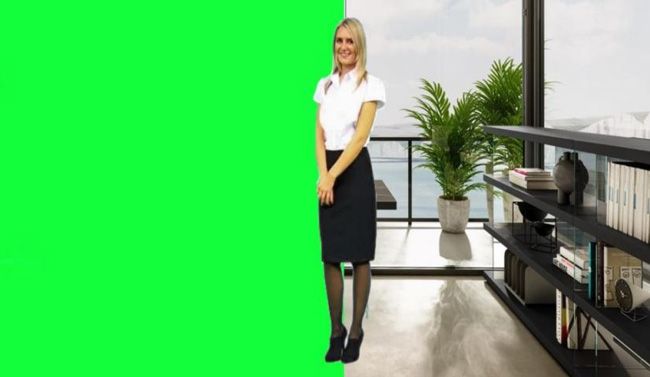 What is Chroma Key
Technically, Chroma Key refers to a transparent background that you want to remove from a shot. This is usually a monochrome background color and can be any other color, but is a bright green as it is the color most removed from human skin tone. (Blue screens were often used in early movies, and may still be used in some cases.) Sometimes, Chroma Key is used to refer to the entire keying process (see below).
Why Using Chroma Key for Video Editing
Movable Background
There is only one opportunity to shot a perfect video in most cases so filmmakers want to figure out a way that can remove the background rather shooting a video again. Not to mention that shooting video will cost a lot of money.
Tech Films
You can shot a video which takes a splendid architecture as background yet you cannot take the moon as background in reality. That's where VFX companies start like Marvel and Pixar. Chroma Key highlights all people' dreams and has becomes one of the most important techs in action film.
Top 4 Best Free Chroma Key Video Editors on Windows 10 and Mac
Top 1. TunesKit AceMovi Chroma Key Video Editor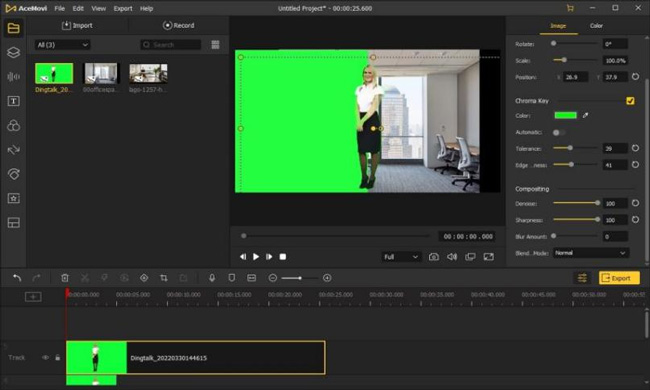 Replace the green screen on a computer can be quite easy. For one thing, you can add multiple files to the PC video editor; for another, there is no need to worry about the issue of storage. Here you got the best chroma key video editor - TunesKit AceMovi.
You can directly record a video with the built-in Webcam/Screen Recorder on AceMovi. More functions like video Trimmer, Chopper, Splitter, Sound Equalizer, Color Grader, and Split-Screen Maker are provided.
This chroma key video editor compiles a set of elements as well, including animations, filters, overlays, transitions, etc. If you want to add background music to your green screen video, try to open up the Audio plate and drop the wanted music under timeline. Right now, click the button to download AceMovi!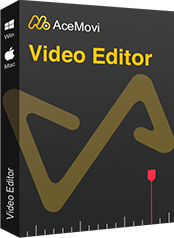 AceMovi Video Editor
Security Verified. 6,900,303 people have downloaded it.
Reasons to Try:

Automatically change the chroma key color
Easy-to-use
MP4, AVI, WMV, MOV, TS, DivX, MOG, M4v, and more formats you can import/export
Various output options to choose from
Released for both Windows and Mac
The free license includes all the advanced features
Downsides:

Need to follow the subscription to remove the watermark
How to Make a Green Screen Video with Chroma Key Feature on AceMovi
Download, Install and Operate
You must download TunesKit AceMovi if you want to edit a video with the Chroma Key in this tool. Extra! The free version even doesn't need an account.
Download, Install and Operate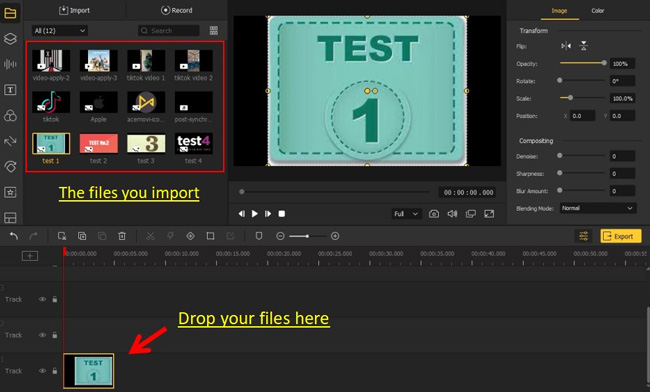 You can import video via dragging-n-dropping or clicking the File > Import Media > Add to Timeline. The imported files can be re-imported from the Media place.
Edit Video with Chroma Key
When you select the clip, you'll see the Chroma Key effect in the Properties area. You need to √ it and try to slide the sliders of tolerance and edginess. You can check the rendering effect in real-time with TunesKit AceMovi.
Once finished, you can download the video on desktop bluntly by going to Export > Video/Device/Web. Some settings like resolution, frame rate, codec, quality, and bitrate can be accessed as well.
Top 2. VSDC Choma Key Video Editor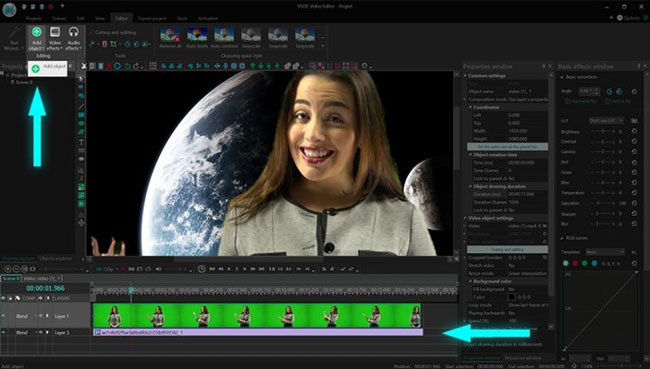 If you want to try an advanced & fully-featured chroma key video editing program, VSDC can be one of the best ones. But this tool is hard to use and clutters with many precise settings.
[Quick Start] Many projects you can start with at the very beginning like Slideshow, and Record, here just click the Blank project. When it comes to uploading, you can drop the files under the timeline, and the track will show whether it's a video or audio. Lastly, go to Video Effects > Transparency > Background Remover.
Pros:

Professional in editing video with chroma key
3D chart
Slideshow maker
Connect with YouTube, Ins, Facebook, etc.
Without watermark
Cons:

Unfit for beginners
Top 3. Chroma Key Movavi Video Editor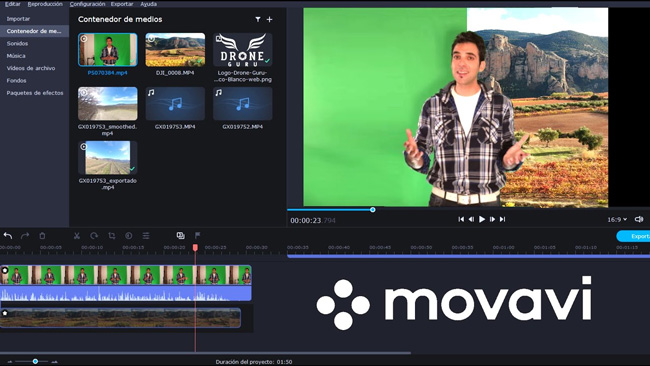 Movavi is a simple-to-follow video editor and contains many funny effects for creating short videos, vlogs, and movies. You can use the tools like Slow-Motion, Reverse, Flip, Filters, Transitions, as well as Chroma Key. However, you can only use it for 7 days free.
[Quick Start] Wan to use the chroma key Movavi Video Editor? The first step is to add the foreground and background files. You need to go to the Overlay Track after double-clicking the foreground. Then go to Tools > Chroma Key, you'll find the buttons to alter parameters
Pros:

Good screen video editor for all levels
Motion tracking
A bunch of great effects
Play chroma key effect in real-time
Cons:

Your free license will be expired after 7 days
Top 4. Chroma Key Blender Video Editor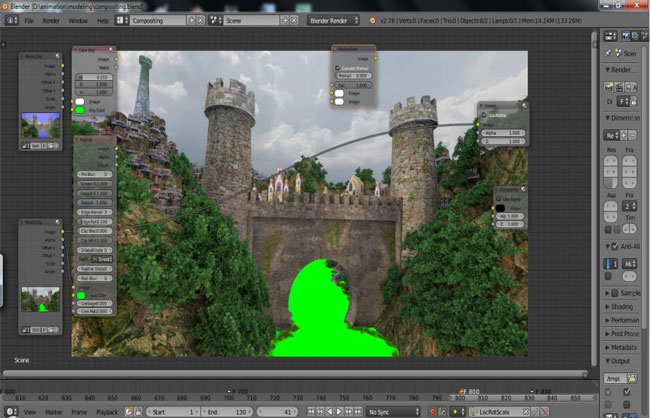 Blender is a professional chroma key 3D video maker that brings with LUT, Live preview. Luma Waveform, Histogram Showcase, and Chroma Vectorscope. Moreover, Blender is a free tool to edit videos.
[Quick Start] Want to know how to edit green screen video with chroma key blender video editor? You need to change into the normal video editing mode first. Then open up the Chroma Vectorscope from the toolbar. Blender can help you render the green screen effect technologically.
Pros:

Robust in editing 3D video using chroma keying
Different modes to choose from
Export without watermark
You can add subtitles to green screen video easily
Top 3 Best Green Screen Video Editors Online Free
In this part, I'll show you the 3 best online free green screen video editors, they're Flixier, VEED.IO, as well as Clipchamp. With them, you don't need to download any software or apps. Now keep browsing!
Top 1. Flixier Green Screen Video Editor (No Account Required)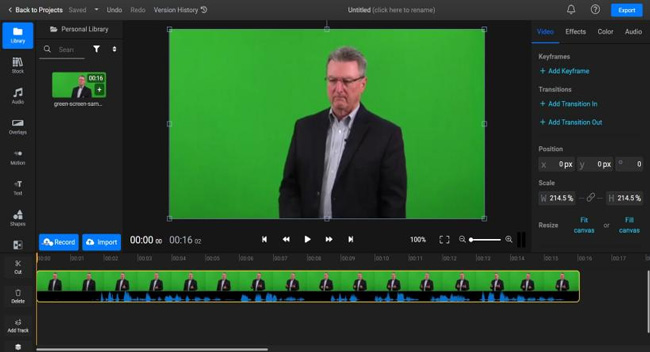 As a browser-based chroma key video editor that can be accessed on any device, Flixier was released with an easy and fast workflow. You can get started with it for free even no account is required.
We all know that online tools always come with many selections of templates that help you create good content in a few minutes, Flixier is not an exception. Celebration video templates, Instagram video templates, Promo, Facebook, and more are available.
[Quick Start] If you want to save your video online, considering login can be a good option. Now click the Create Project and choose the aspect ratio, then import the background file and green screen video. Lastly, go to Effect > Green Screen here you can set the color and control the tolerance.
Pros:

No downloads
Save files as video, audio, or GIF
You can export the timeline to Final Cur Pro, DaVinci Resolve, and other video editing software
Lots of filters and basic color adjustments
Cons:

You'll see a "Made with Flixier" export watermark on the free version
Top 2. VEED.IO Green Screen Video Editor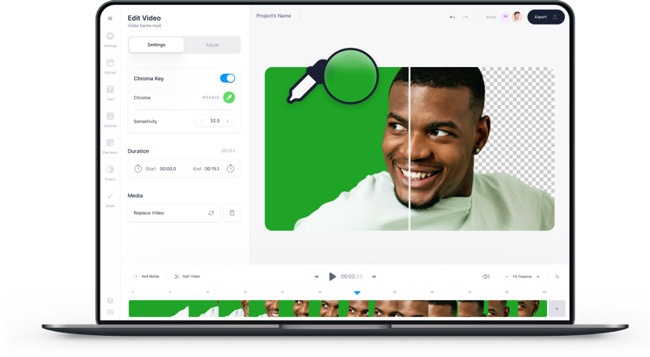 If you want an easier online chroma key video editor to help you edit green screen videos, give it a try of VEED.IO. Different from Flixier, VEED provides you the tools on the interface like Cutter, Cropper, Splitter, etc.
[Quick Start] As for importing, you can record a clip, use the Brand Kit, or upload a video from local, Dropbox, and YouTube. Then go to Settings and click the Chroma Key button. Lastly, just try to alter the color and sensitivity.
Pros:

Many tools available on the profile
Intuitive user interface
A set of templates
Auto Subtitle, Manual Subtitle, and SRT file upload
Cons:

Cannot make split-screen/PiP video
Top 3. Clipchamp Green Screen Video Editor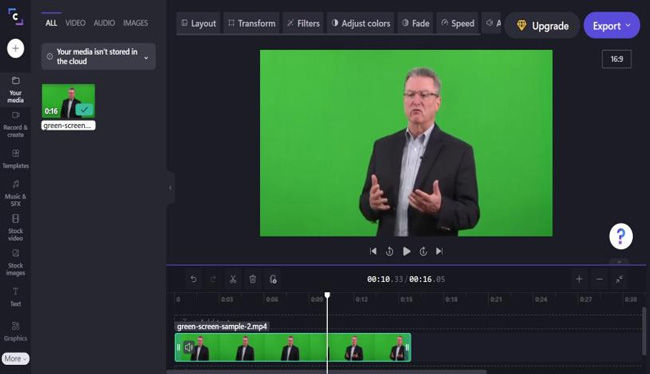 Surprisingly, Clipchamp is an online watermark-free green screen video editor yet the free version only supports 720p export. You need to follow to get HD export. Besides, this tool comes with the tech of motion-tracking so you can edit frames accurately.
[Quick Start] Click the Try for Free on the interface and log in with your account. Go to Create a Video and import your files on the timeline. When you're ready, choose the clip and go to Filters > Chroma Key.
Pros:

Free to export at 720p without a watermark
Quick rendering
Motion tracking
User-friendly
Top 3 Best Free Android Chroma Key Video Editors (for iPhone Included)
Try to find the best Android Chroma Key video editor app? With the 3 tools given below, you can edit green screen video with Chroma Key on mobile conveniently. Also, you can download them for free on your iPhone or iPad.
Top 1. KineMaster Chroma Key Video Editor App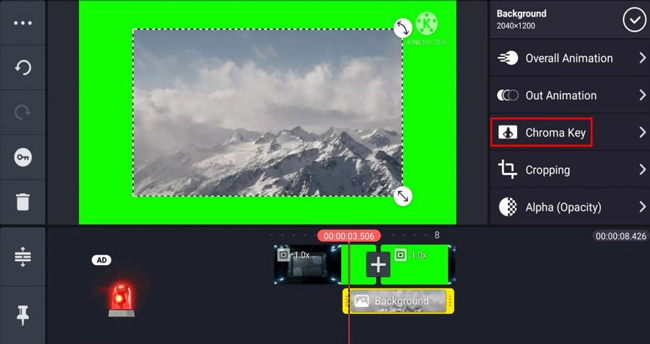 Available on Android, chroma OS, iPhone, and iPad, KineMaster is one of the best options to edit green screen videos with Chroma Key. KineMaster application features a streamlined user interface so you can make all edits on screen.
[Quick Start] The Chroma Key tech is built-in the Effect panel with which users can also customize green screen parameters directly. Right now, you can go to Google Play to download it for free.
Pros:

Able to edit video with Chroma Key in real-time
Quick rendering time
Easy to start with
Export video at HD quality
Cons:

Lacks built-in resources such as music and transitions
Top 2. PowerDirector Chroma Keying Video Editor App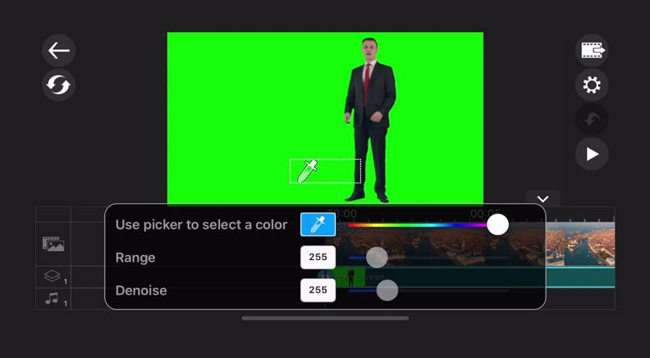 PowerDirector was deemed as the top 3 best apps to create stunning 4K videos. This app comes with more element sources like animations, blended visuals, images, and music.
[Quick Start] You'll find it overwhelmingly simple to make a green screen video with PowerDirector, all you need to do is import wanted videos under different tracks and then go to the Chroma Key effect by sliding the toolbar. In this manner, you can try to use the Picker to select a chroma key color.
Pros:

Intuitive workflow
Bountiful in resources
Free & no export watermark
Streamlined Chroma Key video editing app
Cons:

It sometimes may lose projects suddenly
Top 3. Bigvu Video Maker Chroma Key Video Editor App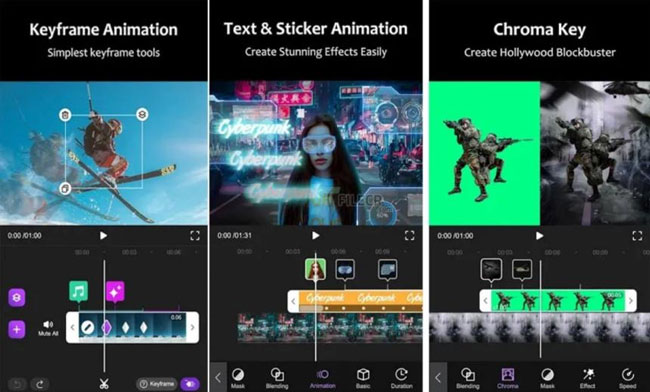 No matter you want to script, record, style, caption, convert, or share green screen videos, Bigvu Video Maker is one of the excellent apps you cannot miss out. This app has a set of advanced features like Keyframe, Chroma Key, Reverse, and Motion Tracking.
[Quick Start] At the very beginning, you're allowed to choose to record or upload. Just click the upload if you've downloaded or captured video clips. Afterward, slide the toolbar slider to find the Chroma icon and apply it directly.
Pros:

Supports HD import/export
Full of video elements
Easy to make short video
Stremlined chroma key app
Cons:

Unfit for multiple edits
Final Verdict
If you find the Chroma Key unusable, you can check if you have misplaced the track, because based on different video editors, elements from track 1 may precede track 2. Besides, you need to try more times in balancing the edginess and tolerance if the green screen effect goes wrong. Most importantly, have you got the desired chroma key video editor? Give me the name of it below!