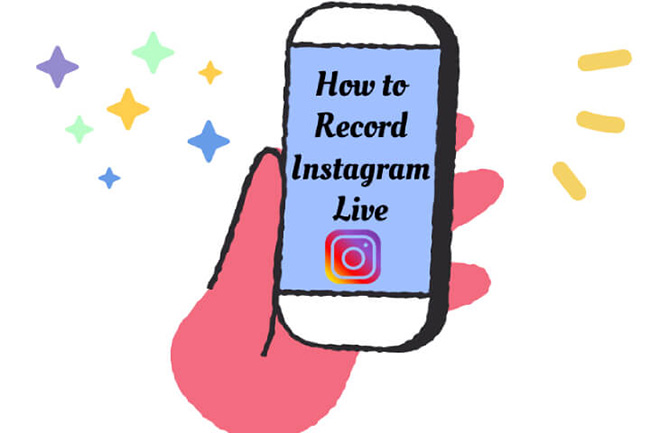 Instagram Live is a good way to share information and communicate with people from all around the world. To increase interaction with fans, many Instagram users hold an Instagram Live to talk with their fan or sometimes just for fun. When we know that somebody who we follow will have an Instagram Live, to preserve the live, we always want to record the live video so that we can watch it later. But it is not clear for some people about how to record Instagram Live. In this post, there are several ways to solve this problem. These methods are really easy. Keep relaxed and you will have a surprise.
How to Record Instagram Live on iPhone
As we know, iPhone has tons of users all over the world. It is necessary to tell iPhone users a way to record Instagram Live on iPhone. It would be a nice way. Steps as follow:
Step 1: Tap on these words one by one: Settings (the app on iPhone) > Control Center > Customize Controls > Screen Recording to add Screen Recording icon to Control Center;
Step 2: Open the Instagram app on your iPhone and find the live you want to record;
Step 3: Pull up the center control to choose the Screen Recording icon; and you can see a red countdown frame on the top left of the screen which means the screen recording has been starting;
Step 4: When the Live is over, you can pull up the center control and click the Stop to end the screen recording.
How to Record Instagram Live on Android
Android also has a lot of users worldwide as iPhone. Actually, the steps to record Instagram Live on Android is similar to on iPhone. But they are a little bit different. What is more, there is another way to record screen except using the built-in screen recorder on Android. If you are curious, keeping reading!
1. How to Record Live on Instagram on Android with Built-in Screen Recorder
Step 1: Open Instagram app on your Android and play the live you want to record;
Step 2: Swipe downwards on the top of the screen on Android and you can see the page as follow; If you are lucky, the Screen Record exists on the page; if not, it is ok, you just need to click the edit icon to add Screen Record to the page;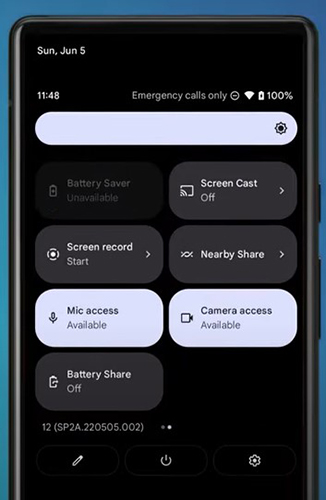 Step 3: Click Screen Record and the screen recording starts;
Step 4: When you want to stop the recording, just pull down on the top of screen to click the Stop button on the page.
>Tip: You can find the recording on Photos app.
2. How to Record Instagram Live on Android with XRecorder
XRecorder is a kind of screen recorder created for Android users. Although it is a screen recorder, its features are not only to record screen. If you want, you can shoot screen, edit videos and photos and other useful features which need you to experience personally. Here we will introduce its screen recording feature. Steps to record screen as follow:
Step 1: Firstly, you should download XRecorder on Google Play app;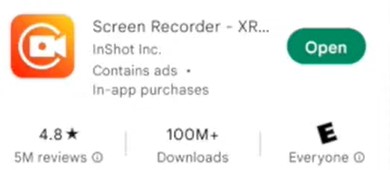 Step 2: Open Instagram on your Android and find the live video you want to record;
Step 3: Open XRecorder to set the preference about the resolution of your recording videos;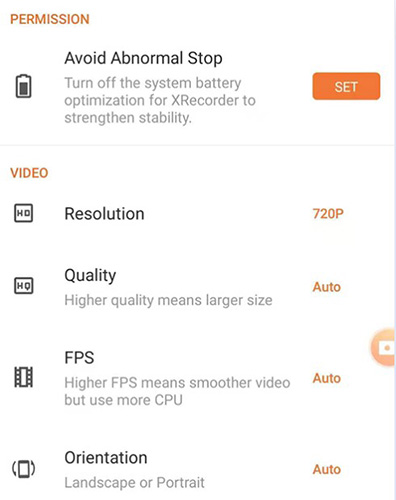 Step 4: Go back to the homepage and you will find an orange circle on the screen; click it and the click the red circle to start recording;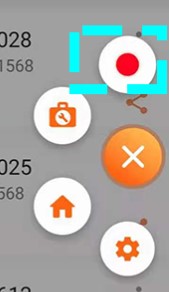 Step 5: Pull down on the top of the screen and click the Stop icon to stop recording.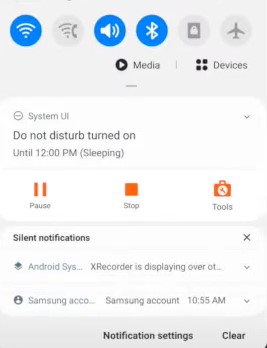 Step 6: According to experience, the recorded video has some needless clips, using the editing features of XRecorder will help you delete them.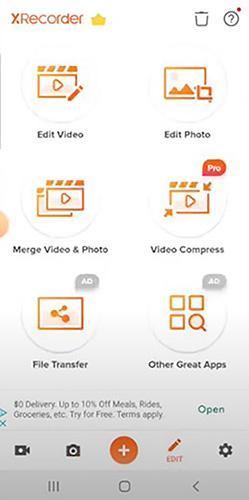 How to Record Instagram Live on PC
Instagram can be used on website. For those people who are used to visiting Instagram through PC, a good screen recorder is necessary. In addition, built-in screen recorder on a mobile phone is convenient, but the recorded videos cannot be edited on it. If there is an excellent video editor with screen recorder on PC, it will be a good helper for whether mobile phone users or PC users.
TunesKit AceMovi Video Editor is a video editor with screen recorder. With it, you can record Instagram Live on PC easily. The recorded video will be high-quality and you can adjust the scale of recording of screen. What is more, when you end the recording, you can edit the recorded video immediately.
About the video editing features of TunesKit AceMovi Editor, they can be classified as basic editing and advanced editing features. Basic editing includes editing videos, editing audio whether it is from video or just a single audio, editing images and adding texts for videos. These features can help you add or delete video clips, audios images, and texts to a video. If you want to extract the audio from recorded Instagram Live videos to only listen to audio of the video, AceMovi can help you do it. Advanced editing features include adding filters, transitions, animations, split-screen, and keyframes to a video. They will make your videos smoother.
AceMovi Video Maker
Record high-quality videos
Video Effects such as filters, transitions, and more
Support for a wide range of video and audio formats such as MP4, AVI, and MOV among many others
Advanced Color Correction tools and algorithms are designed to help you adjust the brightness, contrast, and saturation of your videos.
How to record Instagram Live on PC with TunesKit AceMovi Video Editor
Enter the official website of Instagram and find the live you want to record;
Download and open TunesKit AceMovi Video Editor;
Click the Record word on the top right of AceMovi;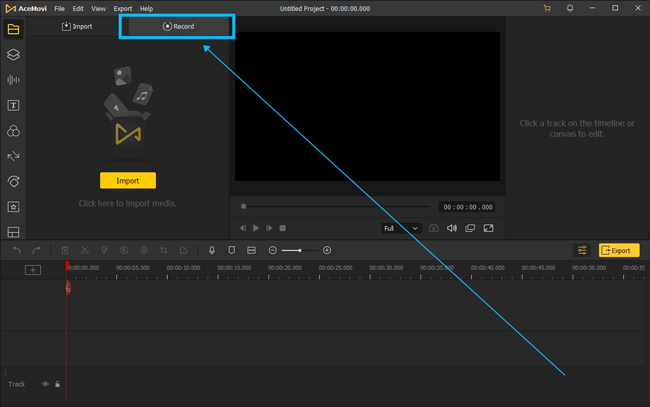 You will find a recording frame as follow; you can adjust some settings before recording and then click the REC to start recording screen;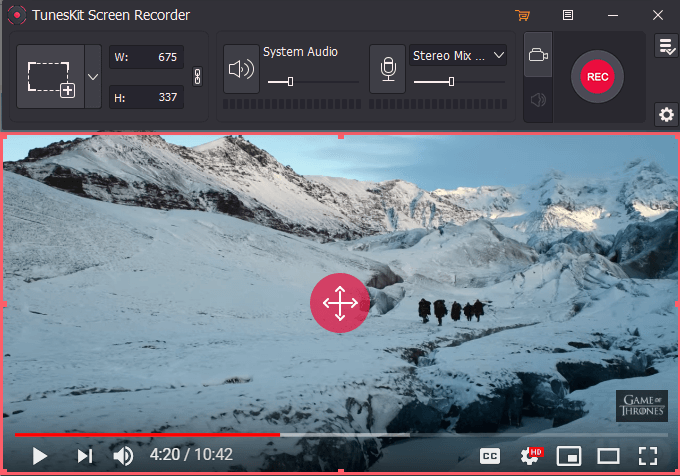 When you want to stop, just click the square icon; the recorded video will be saved on the Media part;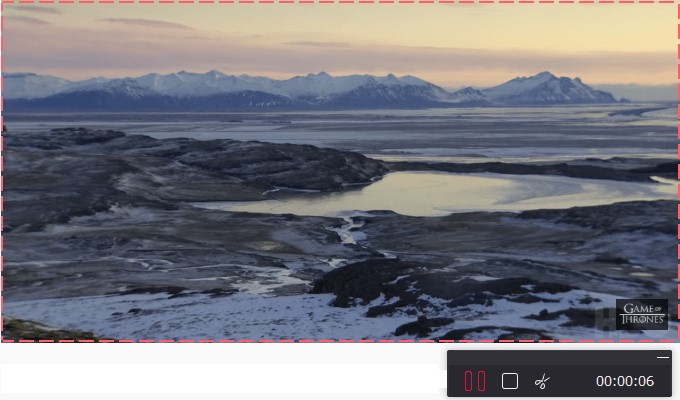 If you want to edit the video, just drag it to timeline and use corresponding features to make it better;
If you have got a satisfactory video, click the Export button to save the video to your computer; you can choose video format and location; Finally, click the Export.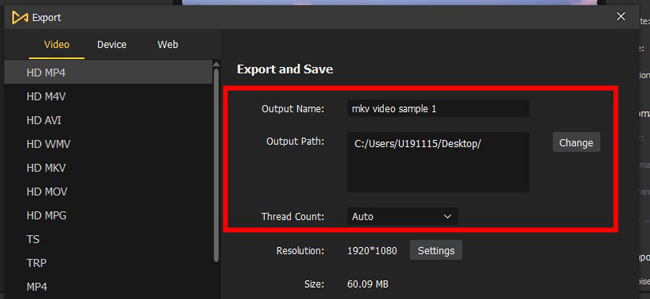 Conclusion
Learning how to record Instagram Live can help you save beautiful videos. It is nice to just enjoy by yourself. However, if you want to use these recording screen clips to make videos uploaded to certain platforms, you'd better get the authorization of the original live. After that, AceMovi will be a good tool to help you make unique videos. Looking forward to your works.