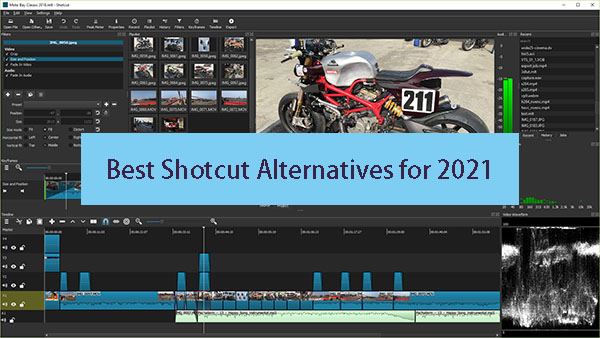 To edit a video, a good video editing program like Shotcut is important. Shotcut is known for being free, beginner-friendly, non-linear timeline, and open source. It is available on Windows, Linux, and Mac. However, Shotcut is not a perfect program and contains obvious imperfections like crashing sometimes, some editing features are not powerful, or other problems. Are there any video editing programs that can meet our needs in video editing that can work as well as Shotcut or even better? In this post, I will show you the top best Shotcut alternatives that can help you edit your video like a pro.
Top 1. The best Shotcut alternative - TunesKit AceMovi
As the best alternative to Shotcut, TunesKit AceMovi has exceptional and brilliant performance in video editing. It comes with professional video editing features like subtitles, animations, audio, filters, stickers, transitions, split-screen, and so on. I think it is an ideal choice for both novice and master. In addition, TunesKit AceMovi has a built-in screen recorder and voice recorder. It can help you capture what you want on your computer. When you are editing, you can do more customization in the preview window in real-time. Combined, TunesKit AceMovi is a comprehensive video editing program that is suitable for everyone who wants to edit their video better and can be deemed as the top Shotcut alternative.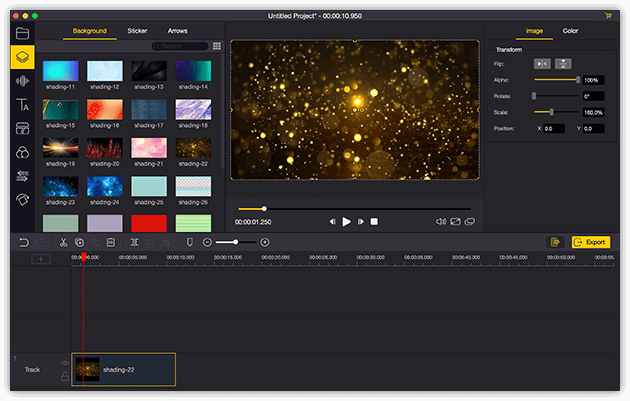 Pros:
An idea video editing program for both beginners and experts
Provides advanced and standard video editing features like split-screen, overlays, and simple components
Supports mainstram video formats like MKV, MP4, AVI, MOV, etc.
Affordably priced lifetime license
Cons:
The free trial version will add a watermark on the final video
Top 2. Davinci Resolve
To make a cinematic-looked video, Davinci Resolve can be one of the Shotcut alternatives. It has the best color corrector feature, which can adjust the color in your video frame by frame with a professional color palette. The multi-editing track can make sure that you won't meet too much trouble while editing. Except for the color corrector, Davinci Resolve offers the editing features like visual effect, motion graphics, and audio adjusting. Multi-cam editing can save you time in video editing because it is an effective feature.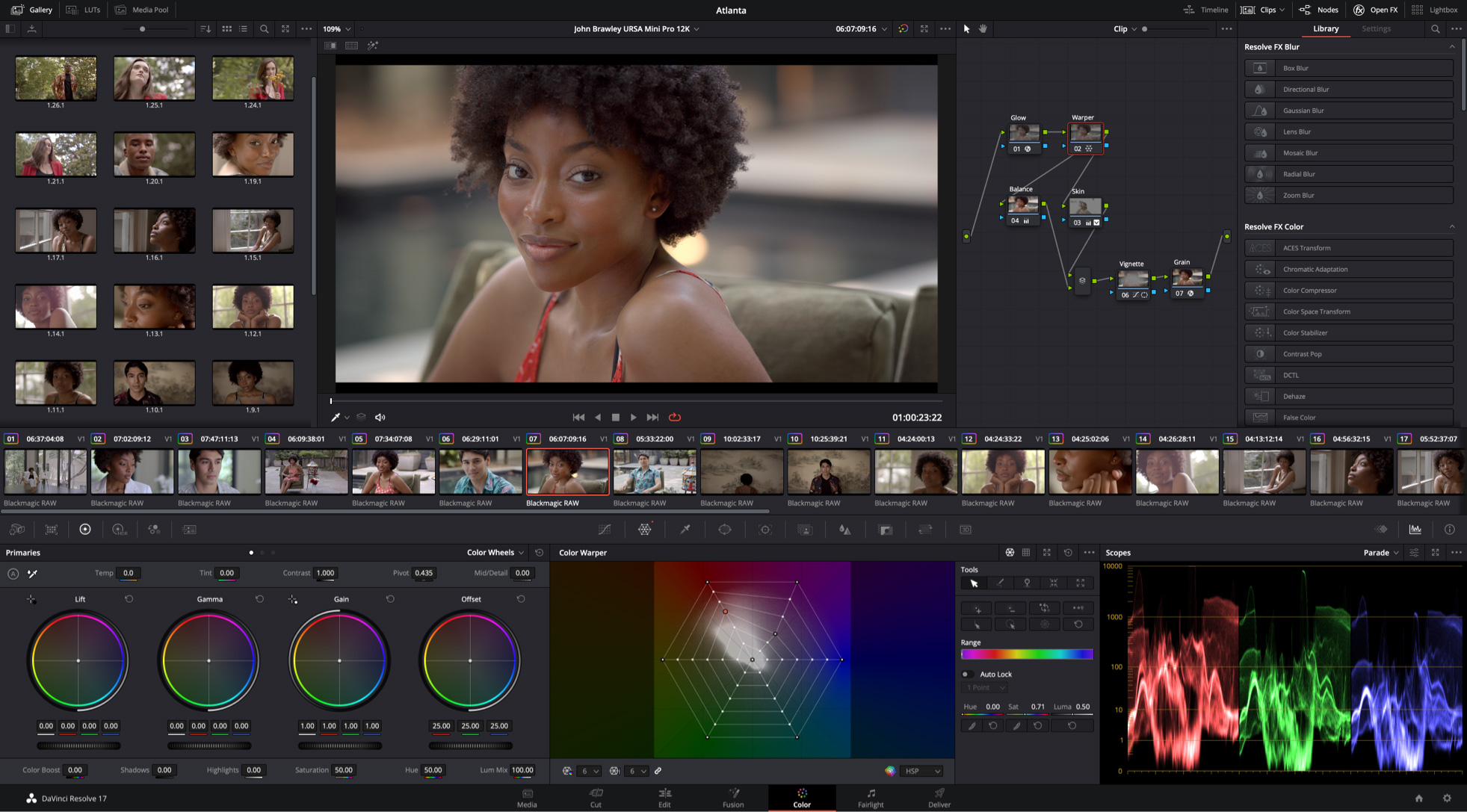 Pros:
Top color palette
Multi-cam and multi-tracks video editing
Help you edit your audio easily
Cons:
Runs not so smoothly on low-end PC
Rendering speed is not so fast
Top 3. Camtasia Studio
If you want to find an all-in-one Shotcut alternative, I think Camtasia is the one you should consider. It has features like annotations, transitions, behaviors, animations, cursor effects, voice narration, audio effects, visual effects, and interactivity. Going to make a computer user guide, a program using a tutorial? Camtasia is a good choice for you. It can record your windows' screen, and add cursor highlight and left-click rings to your cursor. What's more, you can download resources from the Camtasia website, including free and purchase.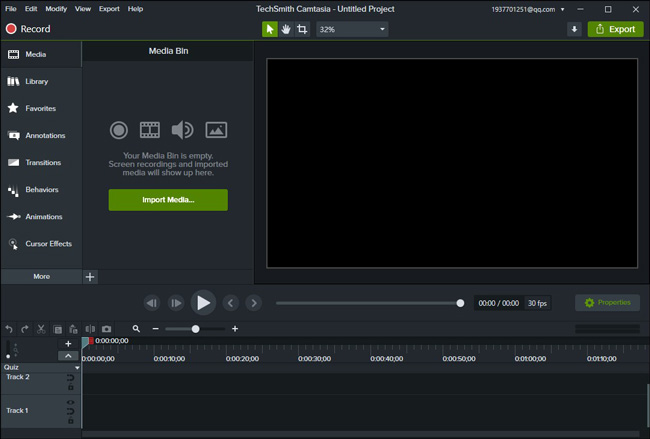 Pros:
Can use free stocks to enhance your video
It is an all-in-one video editing program
Has many different video effects
Cons:
Rendering speed is a little slow
Top 4. Hitfilm Express
Hitfilm Express, a video editing program that got thousands of acclaim from users and can be the best alternative to Shotcut. It enables users to create their video content freely as well as they want. It offers the features like chroma key and green screen, lighting effects, color correction and grading, light swords, displacement and distortion, and 3D simulations. Advanced video editing can be achieved easily using Hitfilm express. It supports all kinds of video formats and you can export your video up to 4K resolution. If you want to create an awesome and professional looked video, Hitfile Express is the best choice for you.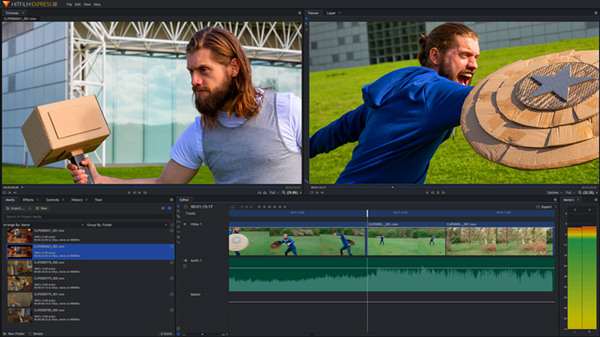 Pros:
Can edit 3D videos
The motion tracking function is convenient
Supports 4K video editing
Cons:
Not a good choice for video editing novice
Top 5. Lightworks
Lightworks is a non-linear video editing program and one of the best Shotcut alternatives in the market. It is also a good choice for beginners to get started in the video editing field. In Lightworks, you are able to edit and export an HD video using the resolution features. It offers a free version, which can download and use without using a cent. Though the free version has limitations, users can create a decent video without obstacles. More importantly, Lightworks enables users to upload their videos to the online storage, and download it on another computer.
Pros:
Cloud storage is accessible
3D video editing supported
Non-linear timeline editing
Cons:
The learning curve is difficult
Conclusion
Shotcut is an excellent video editing program with basic and standard video editing features and enables users to create awesome content. But it still exists some bugs or limitations that make users seek a better Shotcut alternative that can totally meet their needs in video editing. In the above 5 recommended video editing programs, I showed you the pros and cons of every product, and make a detailed introduction. I think TunesKit AceMovi is the best-selected alternative to Shotcut, for its powerful features, built-in recorder, abundant editing resources, and concise interface.