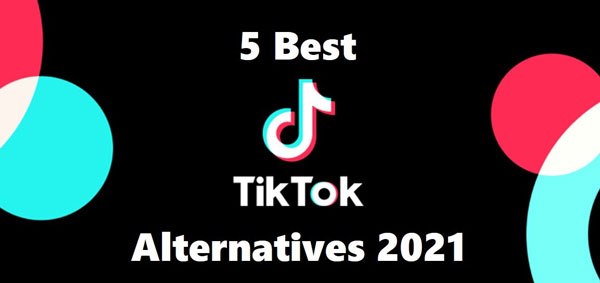 In this technological era, there are extensive social apps that let you shoot, edit, and share your short and snappy videos. TikTok is one of those famous apps. It has covered the online world by storm. There are millions of users who use this social app and become part of its trends by showing their acting, singing, or comedy skills.
Meanwhile, there are also hundreds and thousands of people who have security concerns with TikTok, don't like its interface, or are fed up due to its frequent ban. Are you also one of those?
So, you might be looking for social media/video-editing apps that are pretty similar to TikTok? No worries, you have got covered! In this blog post, we have reviewed five top-notch TikTok alternative apps that will facilitate you in making engaging videos of your choice. The below-mentioned apps are the best alternative to TikTok. So, just take a look at them!
1. Instagram Reels - Best for Masses
Instagram is not a new social app. Many users have their Instagram account (public or private) and use this platform for numerous purposes. Adding videos content on Instagram, using hashtags, posting live videos or stories are old options, and in 2020, Instagram introduced a new feature, Instagram Reels.
Instagram Reels is not only a strong Instagram alternative, but it also has given more popularity to Instagram.
Through Reels, you can create and upload short videos of about 15 seconds. In addition, you can also edit the video, add several visual effects or soundtrack from the library.
In the first place, finding Reels is a challenge, but when you start using it, you can enjoy the same features as TikTok. Instagram Reels is easier to use. Many of its editing tools and effects are similar to Instagram stories.
Well, besides the Instagram Reels, Instagram itself is a viable alternative TikTok that provides multiple options to gain viewers' attention.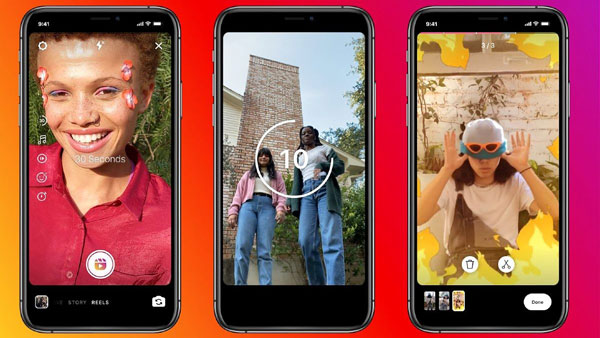 Price:
Free
Pros:
Best for stringing the clips
Augmented reality brings excellent effects
Unlike stories, the Reels doesn't vanish after 24 hours
Cons:
It's challenging to find Reels
2. Fireworks - Best for Business Content
Just like TikTok, Fireworks is also an easy-to-use editing tool, because it provides you a chance to record and share your short videos with fans and followers. You are free to make videos in any genre - comedy, beauty, arts, fashion, lifestyle. Additionally, you can also loop your horizontal and vertical videos to get a more immersive experience.
If you want to increase your traffic on your website, you can use Fireworks to create share-worthy videos content. It allows you to embed all your video clips onto your website by using a web player.
To provide you with ease of video editing, Fireworks offers you numerous editing tools so that you can edit, crop, trim and add background music to your videos. It is also a fantastic option for lip-syncing videos.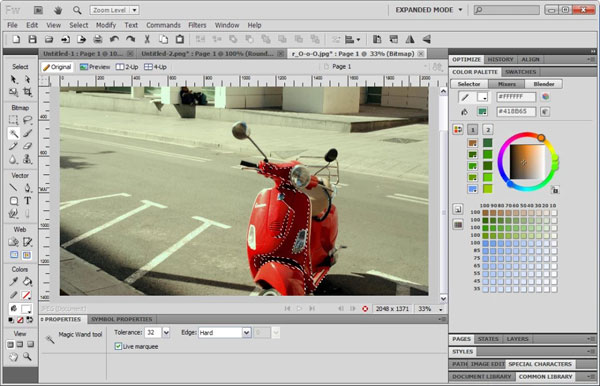 Price:
Free
Pros:
Fast video creating app
Instantly show preview
Provides ample effects and filters
Community trends are easy to find
Supports numerous formats
Cons:
Personal music cannot be imported
3. Snapchat - Best for Original Content
Snapchat is also a stunning platform that is long before the TikTok app. Snapchat lets you make short videos, but these videos disappear after a short time. So, Snapchat videos don't have the same staying power as TikTok, but relatively it provides more privacy.
By using the Snapchat app, you can add doodles, text, and gifs to your video. Moreover, the Snapchat app also has a Discover Page for watching Snap Originals or other people's videos.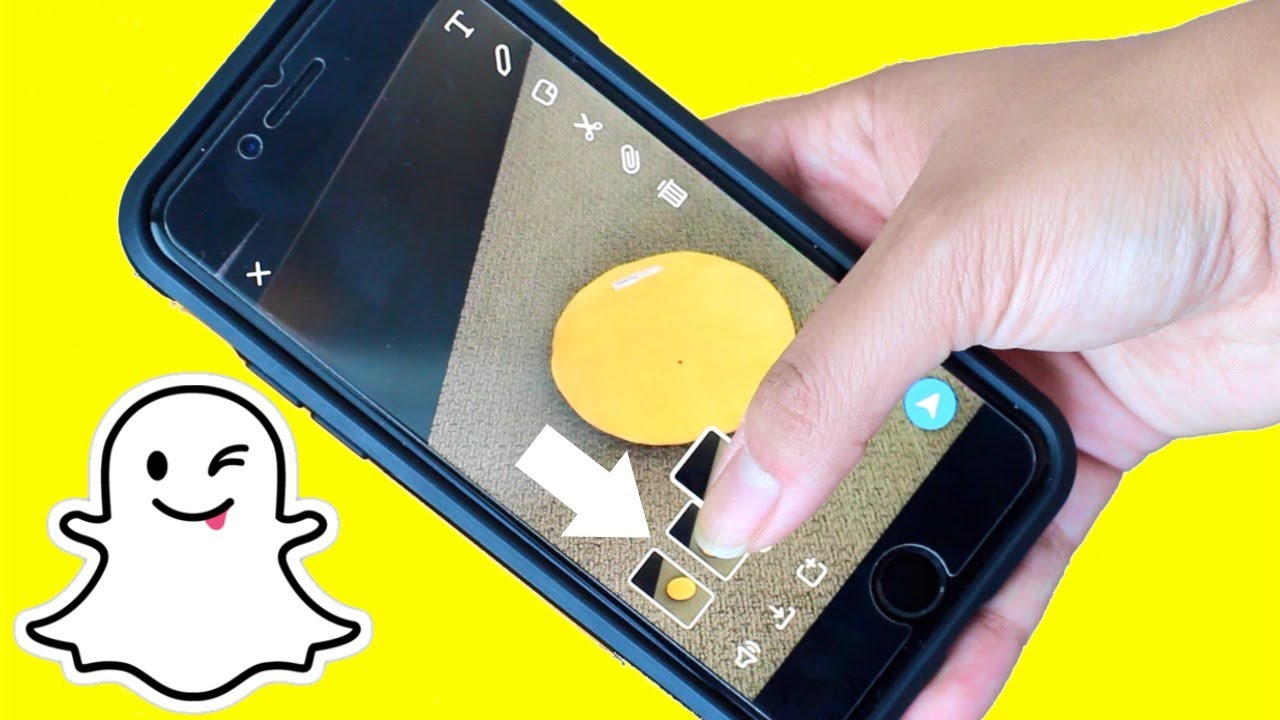 Price:
Starting from: $5.00
Pricing model: Free
Pros:
Easy to use and edit
Video size is up to 60 seconds
You can also watch snap originals
Cons:
Don't support multiple clips editing
4. Triller - Best for Creating Celebrity Content
Most celebrities prefer Triller to record and create their content. This adorable app gravitates celebrities to record and edit their videos over there. The interface of this app is super-easy and supportive. Thus, anyone can use all of its features easily. This video editing tool is an excellent step towards creativity as it helps you trim, cut, and filter your favorite videos.
Unlike TikTok, it is not a social media app. But by editing a video from Triller, you can share it on other social media platforms, such as Instagram, Twitter, Facebook, etc.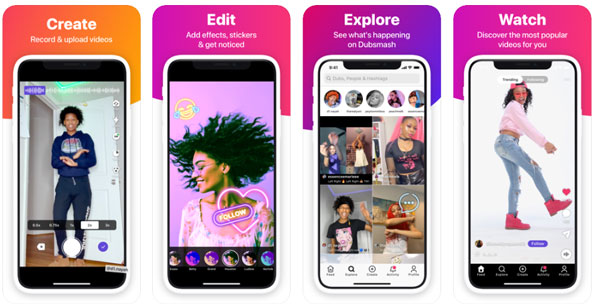 Price:
Starting from: $5.00
Pricing model: Free
Pros:
Secure to use
The best alternative for TikTok
Keeping improving with time
It perfectly looks like TikTok
Auto editing algorithm speeds up editing
5. Byte
The byte is a popular video app with a simple interface for making short looping videos, approximately 6.5 seconds. The video of this hyped app is known as byte, and you can make your byte in any category, like fashion, pets, music, magic, etc.
You can use this super-helpful app for adding text or music. But once you have done with the video, it will not let you edit your video nor offer any filter feature.
One of the amazing features of the byte app is Ghost Mode - when you tap on the ghost mode, your video appears faded, just like a dreamy or flashback effect.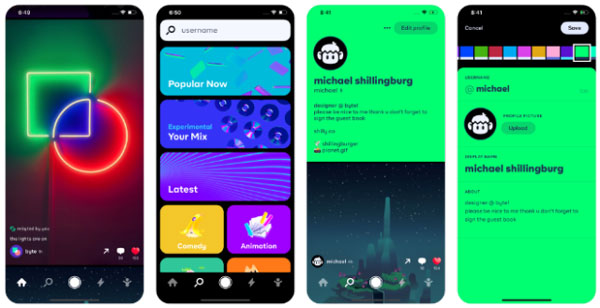 Price:
Free
Pros:
Solid music library
Best for nostalgic vine fans
Easy to record and post video
Creates a massive impact on influencer
Excellent solution of original and authentic content
Bonus: TunesKit AceMovi - An Irresistible and Reliable Video Editor for TikTok
TunesKit AceMovi is a versatile video editor that helps you make professional-looking videos in less time but with more ease. This easy-to-access app adds wonder to your videos and is even best to monetize your content.
This powerful video app supports you in creating fascinating and appealing content for entertainment, education, or business purposes. Along with the basic editing features (crop, cut, rotate), TunesKit AceMovi also supports many advanced and stylish elements, such as effects, transitions, texts, animations, filters, etc.
Due to its handy, intuitive, simple, and feature-filled interface, it stands out in the other video editing apps.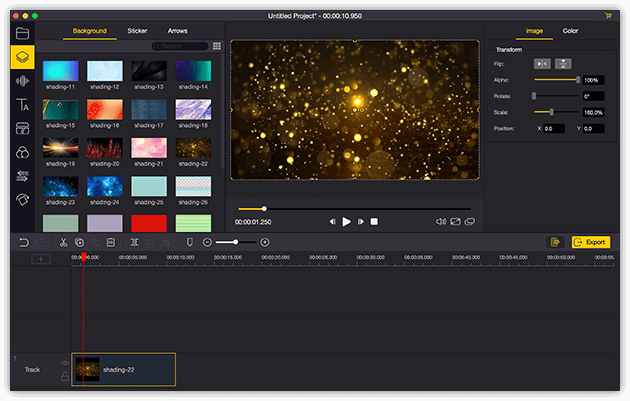 Price:
$19.95/month
$39.95/year
$59.95/lifetime

Pros:
Best for beginners and pro editors
Supports every operating system (old and new)
Includes popular video formats
Records with custom resolution
Huge library stock
Quick at exporting and sharing videos
Cons:
The monthly price is steep
Conclusion
Undoubtedly, TikTok is one of the most entertaining social apps. But due to several reasons, many users want to join another video editing or social media app. Thus, this blog post has enlisted the apps that more or less provide TikTok-like features. Our chosen apps are easy-to-use, spectacular in performance, and adorable in features. You can pick any of the ones that suit your requirements and then show your creativity to the world.