How to make two or more scenes combined smoothly?
It is a frequently asked question when we make a video with multiple scenes. Using transitions is an effective way to make the video more smoothly. TikTok is one of the most popular social media platforms and there are tons of people who want to share their videos on it. Transitions on TikTok are various and adaptable for those videos uploaded on TikTok. However, many TikTok users still don't know how to do transitions on TikTok. To help you make a perfect video, we write a guide about doing transitions on TikTok and offer another tool to add transitions to videos. If you are looking for TikTok transitions tutorial, just keep reading.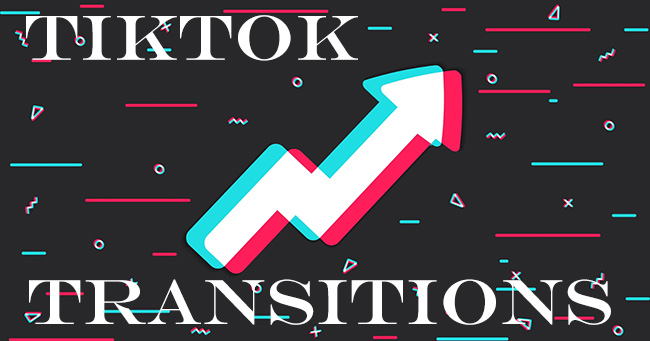 What are Video Transitions?
Video transition is an effect to link elements within a video. Using a transition can make a video with multiple video clips or other elements more smother and more attractive. Common transitions like slide right and slide up can be added to videos easily. If you resort to different tools, you will find their transitions are not the same and have their styles. If you want to link your video clips smoothly, using video transition can be a good solution.
How to Do Transitions on TikTok on Mobile Phones
TikTok is more convenient for mobile device users, so here we just give a tutorial about how to do transitions on TikTok on mobile phones. The steps will include all the processes from recording videos to post the video. The most detailed TikTok video tutorial would be the following.
Steps to do transitions on TikTok on mobile phones:
Step 1: Open your TikTok app on your phone and click the + icon to enter the video recording page;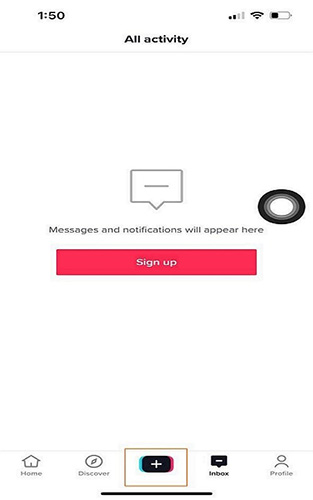 Step 2: Hold on the red button on the center of the screen to record your first video; get off the button and then click the button again to record the second video, and so on until you record all the scenes you want to record; what is worth to be mentioned is that the duration of a TikTok video cannot over 60s, so you should schedule each video clips duration;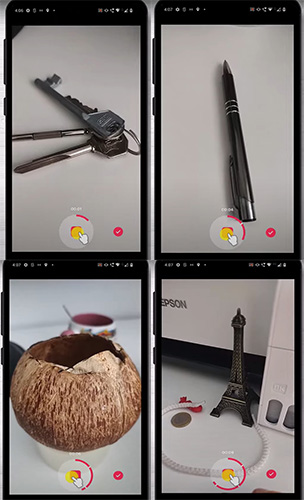 Step 3: When you record all your videos, click the √ which is next to the recording button;
Step 4: Click the Effects icon; swipe left on the bottom of the screen and then choose Transition, you can see many transition effects;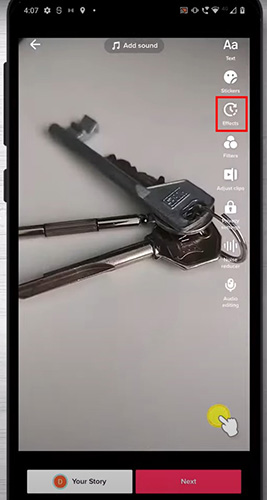 Step 5: Drag keyframe to the place you want to add transition within the video, just like the image as follow; on this image, I added three transitions for the video; after that , click the Save button on the top right of the screen;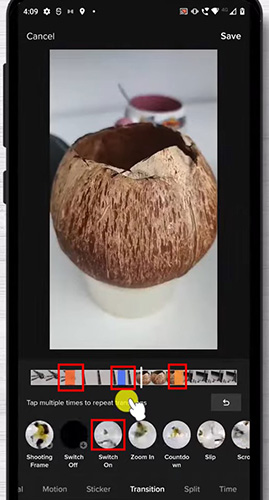 Step 6: Now you have gone back to the edit page and you can do other adjustments for your video;
Step 7: Finally, click Next button and write your description for your video; then you can post your video to your TikTok platform and you can also check it on your TikTok account.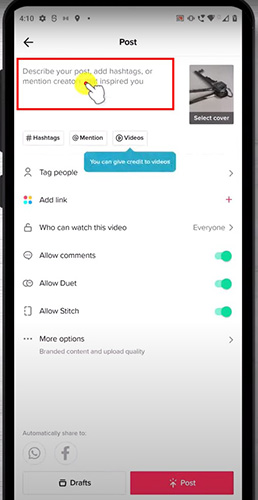 How to do transitions on TikTok with multiple videos
The above are the steps to use TikTok to record several videos for one time. If you want to combine several videos that you have recorded and add transitions between them, you can click the Upload icon next to the red recording button to choose those videos and other steps are similar to the above.
Add transitions to TikTok Videos with a Video Editor
If you have a high standard for your videos, you can choose a video editor to help you. A professional video editor has more features and more transitions than TikTok built-in editor. Here we recommend a useful video editor for you: TunesKit AceMovi Video Editor.
AceMovi is a desktop software with various transitions. The number of transitions is more than TikTok transition. You can add them to your video in a simple way. In addition, the video editor is professional in terms of editing video. Its editing features include cropping, merging videos and changing video speed, and adding audio, texts, and effects to videos. If you are interested in it, you can try it personally and find more features of it.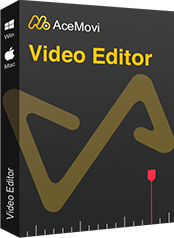 TunesKit AceMovi Video Editor
Security Verified. 7,399,007 people have downloaded it.
Pros:

An all-in-one video editor for all TikTokers
Remove watermark from TikTok videos without any lags and strikes
Easily make a TikTok intro video
User-friendly interface
A plethora of funny stickers
Download quickly on Windows & Mac
Dirty-cheap premium pricing
Export at HD and 4K quality
Edit multiple videos, audios, and images
Cros:

Cannot to be downloaded on phones
How to do transitions on TikTok videos with TunesKit AceMovi Video Editor
Download and open AceMovi;
Click the Import button to import videos you need from your computer files that have been saved; or you can drag them into the Media field;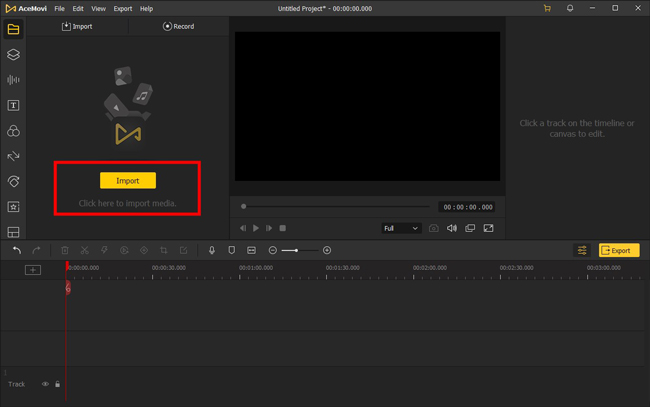 Move your mouse to each video above and click the yellow + button to add videos to the timeline; if you just need to combine those videos, please make sure they are on the same track;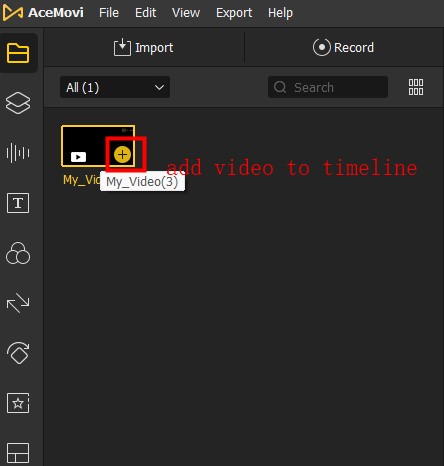 Click the double arrows icon: Transitions to choose suitable transitions for your videos; Drag a transition to the video clip you want to add and then the transition will be shown at the moment you play it; you can copy the step to add other transitions to other video clips;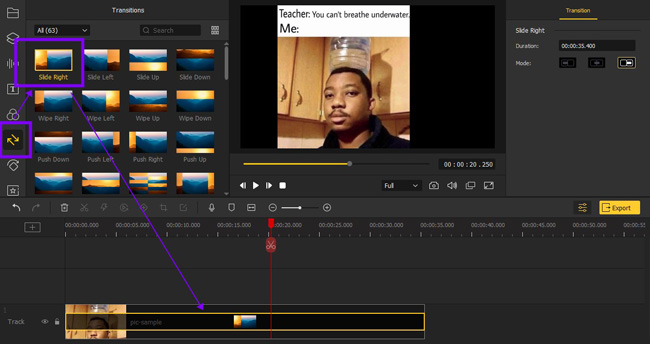 When you finish it, you can editor the video with other features;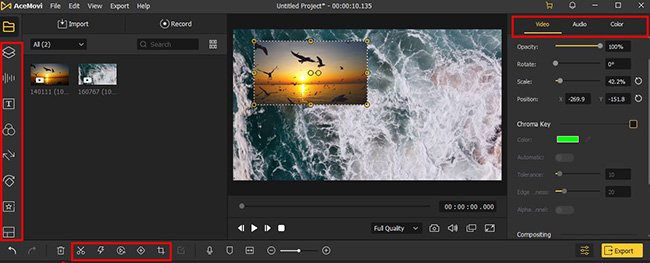 Click the Export and then click the Web word to choose TikTok format; on the right of the pop-up, you can set the name and location of the video to be saved; finally, click the Export button to save it.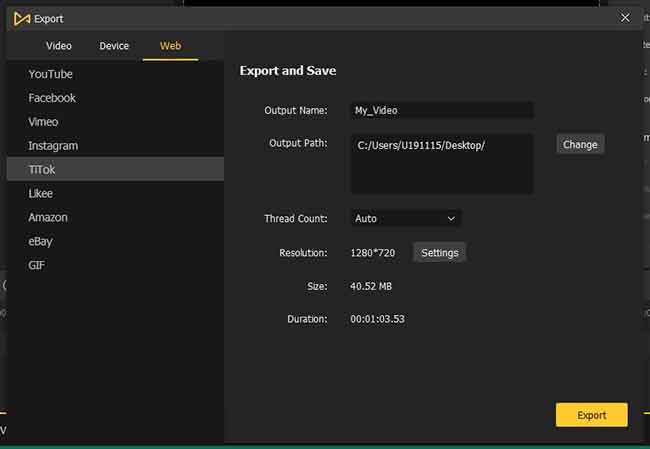 Conclusion
Now you have known how to do transitions on TikTok and add transitions to TikTok videos with a video editor. TikTok built-in editor is more convenient. Once you finish adding transitions to video, you can post it to TikTok immediately. While TunesKit AceMovi Video Editor has stronger features with which you can make more attractive videos and attract more fans for you. The two ways are good ways but according to your purpose, you need different ways in different situations. You can collect them so that you can find them whenever you need them.