People naturally want to enhance their videos with a prettier look plus apply some fascinating effects before uploading them to the required forum; therefore, video editor software serves a huge audience today. Windows Movie Maker and Mac iMovie are the most widely used video editors in their respective categories. Both editors want usability and effectiveness to be the most critical aspects of their work.
If you're having difficulties deciding between video editing software, check out this article for a comparison of iMovie vs Windows Movie Maker feature sets.
Multiple video editing features are included in Windows Movie Maker, including backing music, cutting, panning, and rotating, and also alternatives for cropping and restoring files.
Before jumping on the debate of Windows movie maker vs iMovie, let's learn a bit more about them.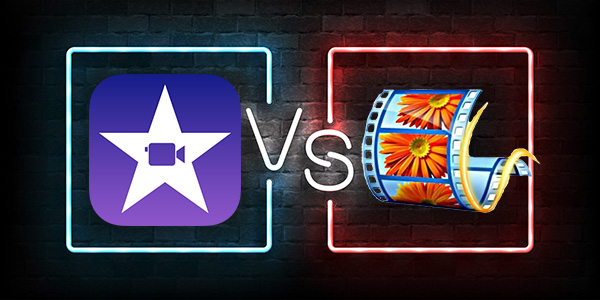 What is iMovie/Windows Movie Maker
What exactly is iMovie?
iMovie is a video editing software program available in both iOS and macOS. It turns videos and photos into short, charming movies that include customized credits and a logo.
With a feature-rich editing program like iMovie, you can easily make your creative videos look polished and professional. Basic editing functions, as well as extensive video editing operations, cropping and restoring photos, slideshows, and audio tracks, are all available. You can also use the picture library to create unique photo albums from your photographs and clips, which you can modify in the in-built photo gallery.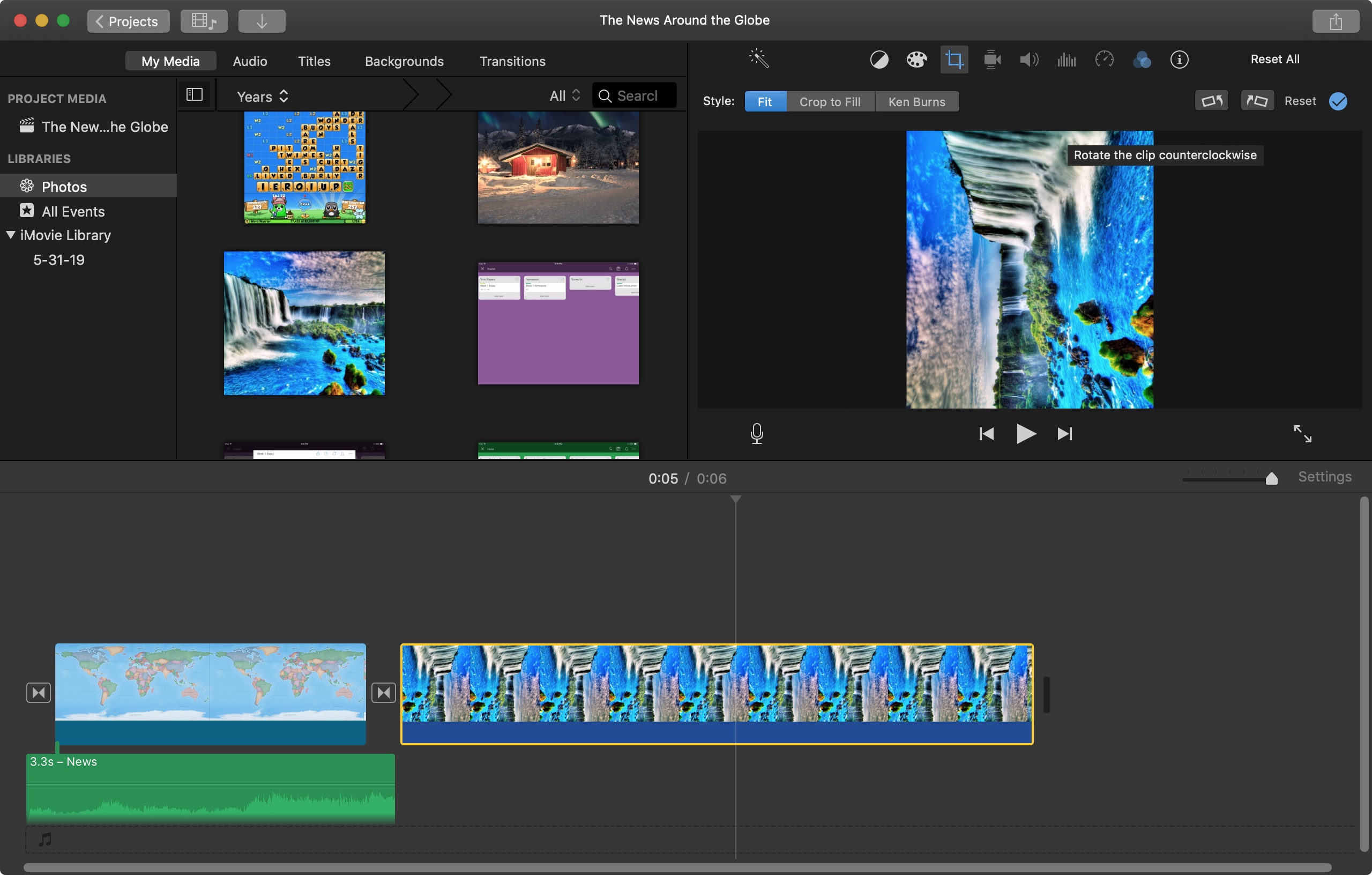 One of the software's most appealing features is that it interfaces with a variety of other editors, allowing you to employ features such as streaming video, special effects with real-time visualizations. You can use the built-in timeline to add subplots and transitions to your clips, as well as visual overlay components like artwork, behind-the-scenes information, or even text.
What is Windows Movie Maker?
One of the most appealing features of Windows Movie Maker for editing software is its ability to save time while filming and editing videos. Using powerful transition effects, which are available in various settings, you can shoot your video in less time. Because Windows Movie Maker offers a robust transition editor, you won't have to deal with tough videos when using it.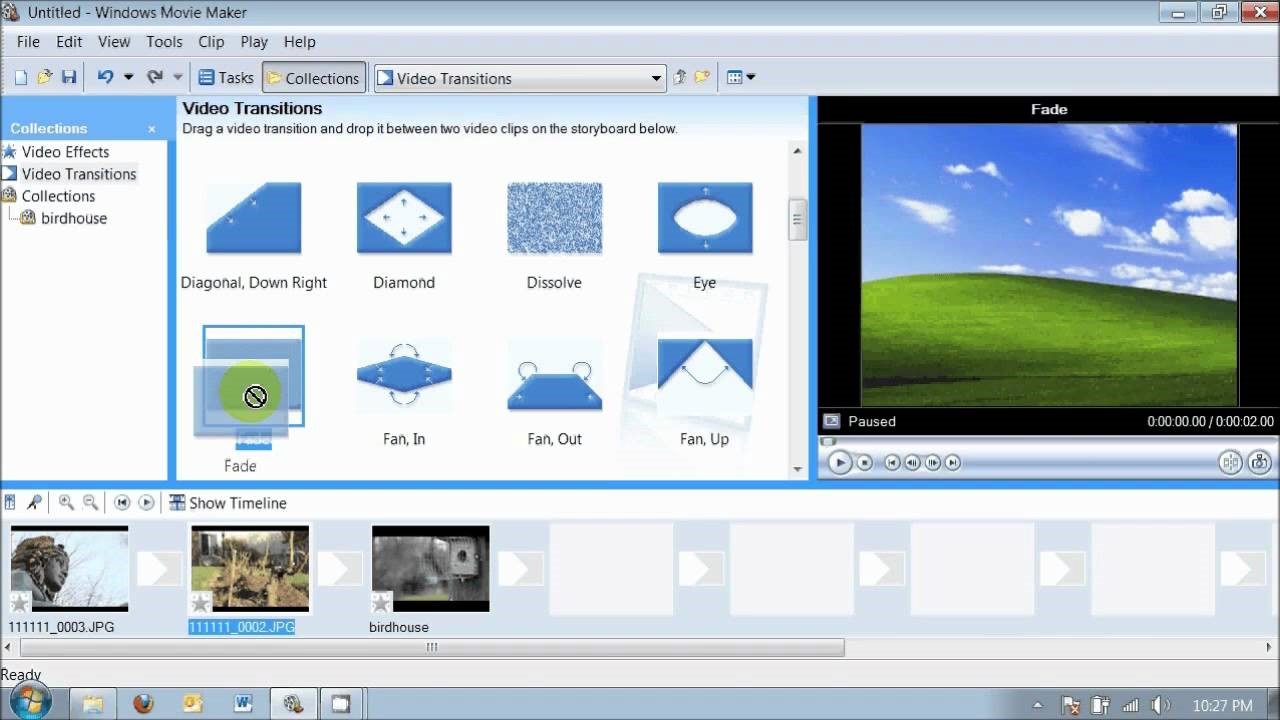 Another significant benefit of the program is that it supports a wide range of output formats, such as DVD, WMA, PNG, MPS AVI, and JPEG. In the software, you may adjust audio and video settings. It is also useful for adding text, altering backdrop colors, and rotating video clips. You can cut, alter, and mend your clips using these fundamental capabilities.
iMovie VS Windows Movie Maker
Now let's talk about the comparison of windows movie maker vs apple iMovie:
1. Price
Movie Maker comes pre-installed on all Windows computers, and you can use all of its capabilities for free. You may always get the most recent version for free.
You don't have to pay for iMovie because the software comes pre-installed on Mac computers, and tiny upgrades are also free.
2. System requirements
When it comes to Windows Movie Maker for Windows 10 vs iMovie, they each have their own set of usability requirements.
The following programs must be installed in order to use the Windows Movie Maker software: Microsoft Windows XP, Windows Vista, Windows 7, Windows 8, Windows 8.1, and Windows 10 are the operating systems available.
RAM: 256MB
RAM CPU: 1GHz Intel/AMD processor or higher
300MB of free hard disc space for installation
You'll need the following to install iMovie HD 6.0.3:
• A PowerPC G4, PowerPC G5, or Intel Core CPU Macintosh computer
• A minimum of 256MB of RAM is required; 512MB is recommended
• Mac OS X 10.3.9 or later; 10.4.4 preferred - QuickTime v7.0.4 or later
3. Additional requirements
• A 1GHz G4 for a better processor.
• Audio FX requires Mac OS X 10.4.4
• Quartz Extreme for iMovie motion themes and real-time effects
• For iWeb, a.Mac account is recommended; fees and terms apply
Upgrade your software system to the current model of Mac OS X and QuickTime for optimal performance. Select Apple > System Preferences > Software Update to ensure you have the most recent versions. To get updates for your system, select Check Now. It's a smart option to select Check Now again after installing an update to ensure you've received all available updates. To utilize Software Update, you should be connected to the internet.
4. Interface
When it comes to the interface, deciding between Windows Movie Maker vs Apple iMovie can be tricky.
The Windows Movie Maker interface is divided into four parts depending on their tasks: the menu bar, the monitor, the timeline, and the gallery displaying your clips. The user interface has been dramatically streamlined, making the program's learning curve as low as possible. The "Menu Bar," as displayed in the image, allows you to add films, audio, and voice recordings.
The interface of iMovie comprises six core components: the toolbar, the event library pane, the viewer pane small-pane, the event browser pane, and the project pane. To figure out how to use these pieces, only a short trial and error is required. Even yet, there are a plethora of excellent instructions on how to utilize iMovie.
5. Workflow
The biggest benefit of Movie Maker is its widespread availability. Basically, any new Windows machine will come with Movie Maker pre-installed, and you can easily upgrade to the latest version online. And, because Movie Maker reaches such a large audience, the creators ensured that any user group, even beginners, may effortlessly use it.
With iMovie, it's straightforward to learn how to make seamless, flowing transitions. Transforming your footage into exquisite films and including super-cool effects like altering the timing to make a portion faster or slower is a simple way to create outstanding video clips and intros. Video editing would be a breeze with iMovie, and it will be enjoyable as well.
6. Features
When both have useful capabilities, the debate between Apple iMovie vs Windows movie makers is protracted.
Windows Movie Maker:
Automatic choices
A variety of transitions
A set of effects
A library of audio recordings
Timeline editing
iMovie:
Audio fade-ins and fade-outs
Creative transitions
Video color settings
Themes and backdrops
Stabilization choices
7. Option of FixThePhoto
You can use Microsoft Photo Editor to enhance the quality of your videos in addition to the standard editing features provided by Windows Movie Maker.
iMovie's technology, which includes video and photo editing functions, can be integrated with other programs for quality results and fun editing.
8. End result of video quality
As Movie Maker is a free program, the outcome of the end movie may not be as great as that of a paid video editor. Regardless, based on the technology you want to play the output video on, you can choose from a variety of qualities and presets. Movie Maker provides suggested options for optimizing the quality and size of your video to meet the requirements of your device.
When exporting your videos, you have a choice of three distinct output resolutions. UHD (4K) is also an option, although exporting at this resolution will result in big files and a long export time. Remember that users can only transmit in high resolution if your source clip is in HD.
Part 3. iMovie VS Windows Movie Maker - Alternative
Are you looking forward to a alternative for iMovie and Windows Movie Maker? Don't worry if you can't utilize Movie Maker or iMovie to make your videos. We have the movie Tuneskit AceMovi for you.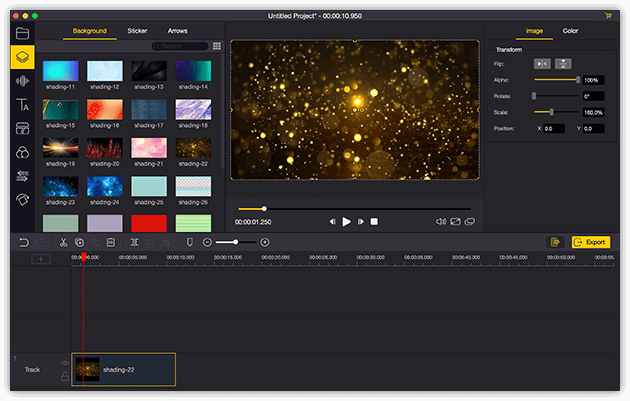 TunesKit Ace Movie is a world-renowned software company dedicated to providing the best multimedia and iOS products to consumers all over the world, backed by cutting-edge technology and excellent customer service.
TunesKit possesses a professional R&D staff, a rigorous testing process, and a quick online help system.
Products
TunesKit AceMovi, as a competent multimedia software provider, has previously created several video editing tools, including Screen Recorder, Video Cutter, Video Repair, Video Converter, and so on. It has also widened its range to include iOS utilities like iOS System Recovery and iPhone Data Recovery, among others, to help users get the most out of their devices.
Customers
TunesKit AceMovi currently boasts a significant number of active users from over 200 different countries. TunesKit AceMovi now has customers from all around the world.
Awards
TunesKit AceMovi has gotten countless good comments from reputable media outlets and business websites, including MakeUseOf, Softpedia, HowtoGeek, CNET, and others, in addition to millions of customers worldwide.
The bottom line
So we spent ten minutes reading on iMovie vs Windows Movie Maker, but deciding which is best to use is still difficult. They both have their own set of advantages and disadvantages, as well as digital producers who can use them at their leisure. Whatever option they choose, a perfect result is guaranteed.
Regardless of being biased, speaking through personal experiences, if you're looking for an editing tool with tons of amazing features and a user-friendly interface that can help you save time and money, iMovie will be an excellent option for you to create exclusive content. So download your preferred software and start right away!