The use of video has grown significantly in web marketing, but many companies do not have the funds to engage a video production company. There are numerous tools available to assist organizations in creating professional videos.
If you're new to editing or looking for a change, the first step is to choose the editing software you'll use. There are numerous video editing programs available, each with its own set of content creation tools.
Several factors must be considered when determining which software is right for you, including cost, capabilities, and project sharing. To help you narrow down your options, we've compared Adobe After Effects vs Final Cut Pro X and highlighted the key features and differences between the two.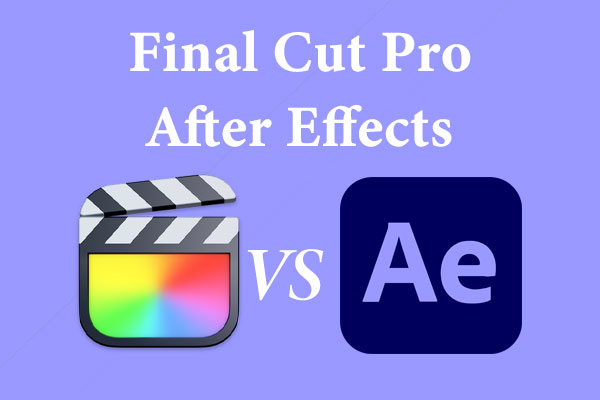 Comparison of Final Cut Pro vs Adobe After Effects
1. Final Cut Pro
Final Cut Pro is a series of video editing products developed by Macromedia, Inc. Released in 1998, Final Cut Pro soon became the industry standard for video editing and presentation in households as well as businesses.
Final Cut Pro is suitable for both amateur and professional filmmakers. Thus, as a beginning filmmaker, you may utilize this.
Final Cut Pro is only compatible with Mac devices. It is slightly more expensive than comparable editing programs. In fact, for a good alternative, you can use AceMovi Video Editor, A straightforward yet powerful video editing application for everyone. Create and enhance your films with the help of incredible effects and templates.
2. After Effects
Developed by Adobe Systems and used by film studios all over the world, After Effects is a powerful animation program and one of the most extensively used video editing applications available today. Adobe After Effects can create jaw-droppingly fantastic motion graphics or just stunning visual effects. The application enables users to edit and create videos.
After Effects, as a professional video editing application, has numerous advantages. This software enables you to generate spectacular graphics, animations, and other graphics effects that will enhance the visual appeal of your film while also increasing its production value and adding to the final product.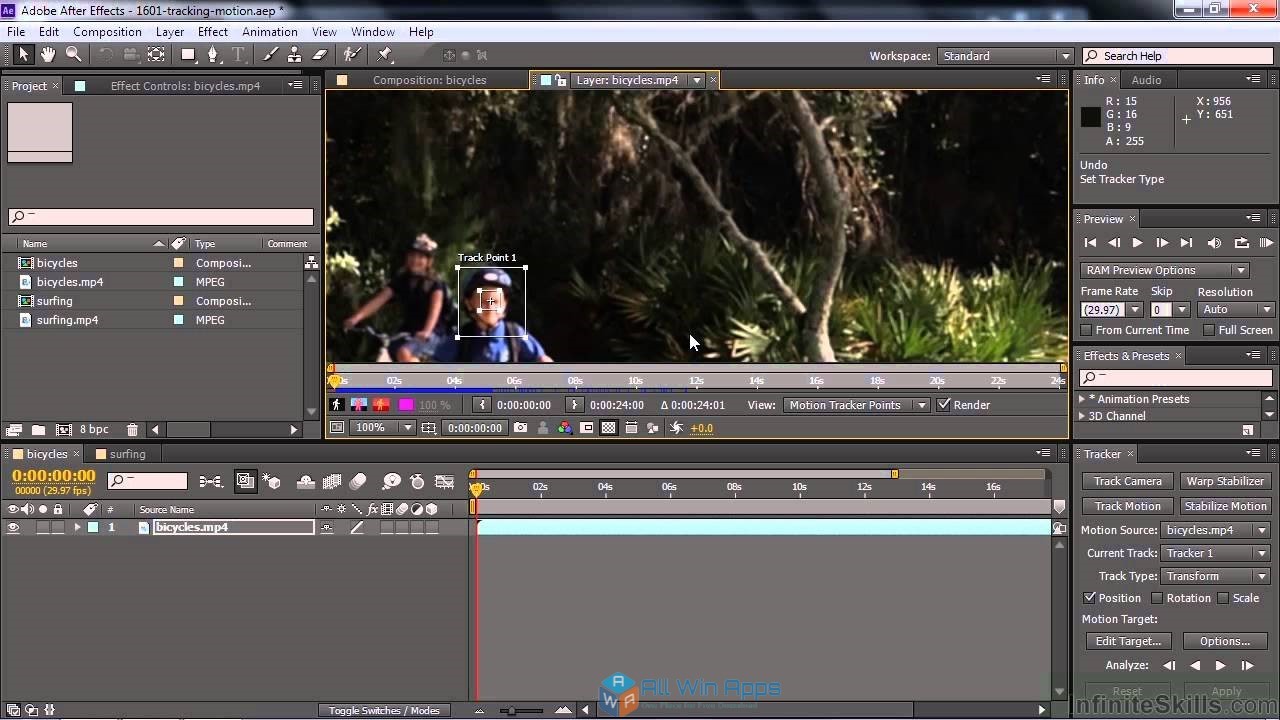 Additionally, you may quickly add text to your movie. Simply compose your text and then add the pictures or photos that will appear above it. These graphics and images will automatically be applied to the background and all objects within the clip. Additionally, adding transitions between clips on the timeline or between different scenes in your video is a breeze.
Final Cut Pro
After Effects
Features
• 6K resolution
• Timeline
• HDR editing
• RAW files support
• 360-degree effects
• Creative video effects
• VR editing
• 3D capabilities
• Advanced animation creation
• Drag-and-drop option
Pricing
$299.99
Free trial available
$20.99/month
Free trial available
Supported System
• Mac
• iOS
• Windows
• Mac
• iOS
• Android
Customer Service
• Live support
• Chat support
• Email
• Live support
• Phone
What are the Advantages of After Effects?
Although After Effects is a capable post-production tool, it is generally utilized for animation and video effects rather than editing. Suppose you're hoping to assemble a sequence of clips, After Effects quickly will be a tedious and time-consuming option.
UI and Timeline
The user interface and timeline may resemble a standard editing tool when you initially launch it, but you will quickly notice significant changes. In After Effects, for example, each element on your timeline creates a new layer. You may cut from clip to clip on the same layer in the majority of editing platforms. This may appear paradoxical to new users of After Effects, but keep in mind that After Effects is not an editing program.
Collaboration on Projects
As with the rest of the Adobe Creative Cloud suite, After Effects projects may be quickly and easily shared with team members sharing the same account. Suppose you want to share larger projects or work with a colleague who does not have an Adobe account, in that case, there is a simple project consolidation protocol that aggregates all your utilized assets and project files into a convenient.zip file that you can send on.
Correction of Colors
After Effects' color correction options are rather straightforward, consisting of Curves, Brightness & Contrast, and Hue & Saturation controls. While these features are sufficient for creating necessary color correction and grading effects, it is critical to note that AE is not the appropriate program for this task. When comparing Premiere Pro to FCP, it's clear that Adobe offers significantly more robust color grading features.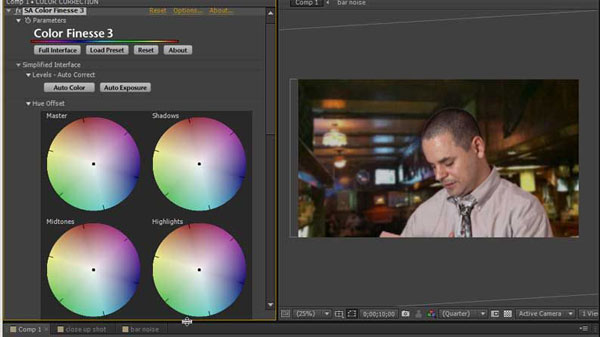 Integrations
All Adobe software connects flawlessly, allowing you to import work from Illustrator, Photoshop, and Premiere Pro in a matter of seconds. These integrations are not inexpensive, but the effects created by these plugins can significantly increase the power and production value.
Management
Within After Effects, all of your media and assets are referenced from their saved location. This results in small file sizes for your project files but may cause havoc if you delete or relocate the materials used. Adobe products require a certain level of background file management. Nonetheless, as previously said, the consolidation approach can significantly speed up the archiving process.
Presets for Export
After Effects includes a plethora of built-in Export Presets that enable you to make movies optimized for YouTube, DVD, and even cinema screen use. While FCP and AE produce comparable outputs, one significant distinction is that AE may export with an Alpha Channel. This enables you to create video files with a translucent background for your animations - extremely useful for features such as animated logo stings that may need to be played over various backgrounds.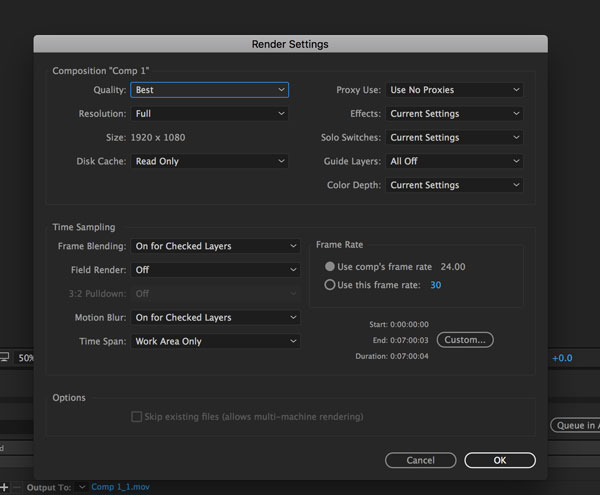 Time Required for Rendering
Rendering in After Effects may be tedious, and in many respects, exporting a version and watching it back is preferable. Since After Effects is designed for animation, you're likely to use more objects and effects than you would with regular video editing. As a result, rendering can be slow and annoying. As is the case with any rendering, it is partially dependent on the device being used. However, AE includes a nice tool that reduces the playback quality for faster render.
Text & Headings
After Effects includes a large library of effects that may be used to create animated titles; additionally, these effects can be combined to create whole new effects. Additionally, several third-party assets for After Effects, ranging from amazing template projects that you may alter to whole plugins that include additional drag and drop effects.
Effects for Video
As with text and title animation, video effects demonstrate After Effects' true potential. Hundreds of visual effects are droppable in the AE presets, and millions more are available via third-party integrations.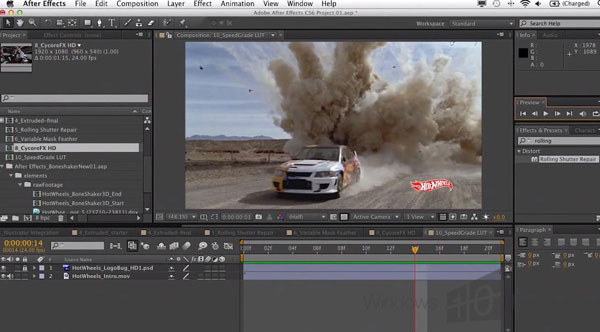 Is Final Cut Pro More Appropriate?
Final Cut is an excellent editing tool for creating video material. It is simple to use, straightforward and unencumbered by an abundance of spectacular but resource-intensive visual effects. If you're creating a narrative film, showreel, or commercial, FCP almost certainly has everything you need.
UI and Timeline
The User Interface and Timeline are quite intuitive, and beginners can quickly grasp the fundamentals. The magnetic timeline simplifies the process of adding clips, with a clear distinction of what goes where.
Collaboration & File Management
Apple has made every effort to make FCP file handling as simple as possible. When an asset is imported into Final Cut Pro, it is saved in its own media library alongside the project files in an 'FCP Bundle'. As long as you have properly configured your Library and imported everything, you will generate a single project that contains everything used.
Depending on the number of assets utilized, these projects can become huge in terms of file size, but they allow you to transfer everything in one go. Take care, though, to ensure that you and your colleagues are all using the same version of FCP, as once a project has been opened in a newer version. It cannot be opened in a previous one.
Correction of Colors
If you're generating your own YouTube video or corporate projects, Final Cut Pro has all the tools you need to create a professional-looking grade for your film.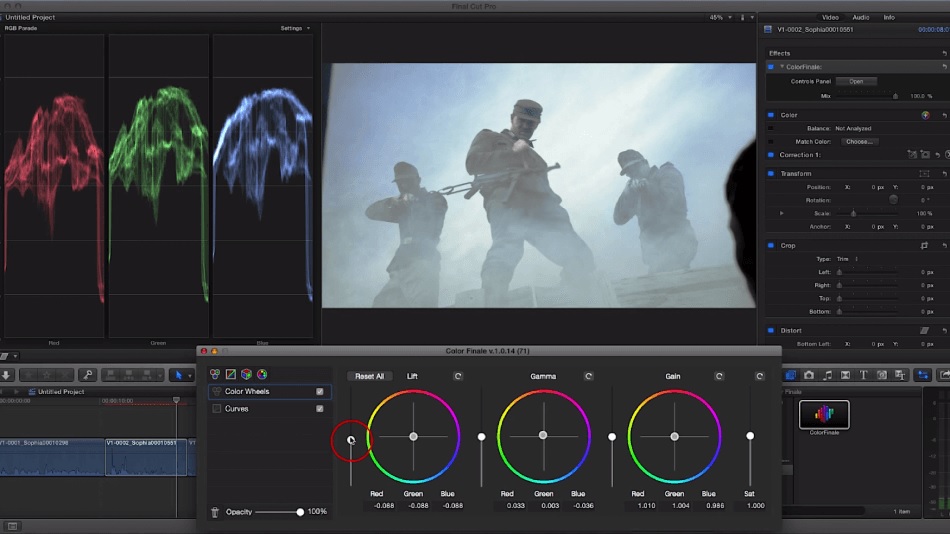 FCP may frustrate you if you want to build complicated color grades or apply color effects such as Isolation. Additionally, there is no straightforward way to export an FCP project to Premiere or After Effects for usage with their color tools.
Integrations
FCP's key integration is Motion, Apple's counterpart to Adobe After Effects. Motion is a powerful tool, but it can be exceedingly difficult to use for beginners, thanks to a cumbersome UI and a less-than-intuitive timeline function. One aspect of Motion that makes it worthwhile to learn is its interaction with FCP.
Presets for Export
Final Cut features a plethora of Export Options, each of which is clearly labeled for its intended usage. For example, if you wish to export for YouTube, simply select the YouTube option.
Time Required for Rendering
FCP includes background rendering, which eliminates the need to sit back and wait for a lengthy render. Each time you pause for a moment to make a cup of coffee, respond to an email, or check Facebook, FCP automatically switches to rendering mode. This feature can significantly save time when developing short content or narrative films.
Text & Headings
FCP text and titles is a beginning software that includes standard fades, wipes, and dissolves. There are numerous third-party plugins available that can significantly enhance your capabilities. With the aid of title animation plugins, you can produce some beautiful typography-style videos with FCP, but customization is always limited.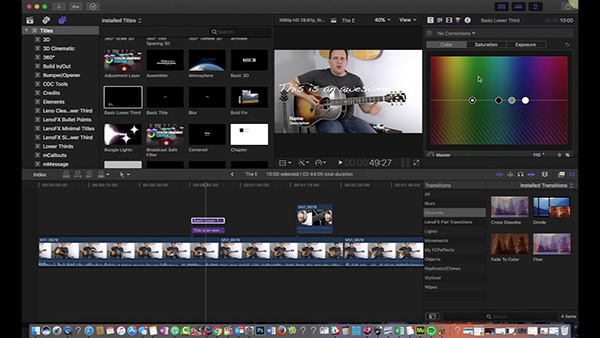 Effects for Video
Final Cut also falls short in the Video Effects category, but this is not its primary purpose. Even if you merely want to use FCP to add simple effects like noise and grain, gaussian blur, or comic book style, you'll almost probably need a more powerful editing program.
TunesKit AceMovi - Alternative to Final Cut Pro vs After Effects
TunesKit AceMovi is an outstanding video editor for a new beginner in video editing. It is a more appropriate video editor for someone takes it as a start. And as an expert, it's an easy-used product for you to edit some effects to make your videos more fascinating.
TunesKit AceMovi covers all the basic functionality of a video editor. You can use AceMovi to rotate video, add texts, stickers and background music, adjust video speed, etc.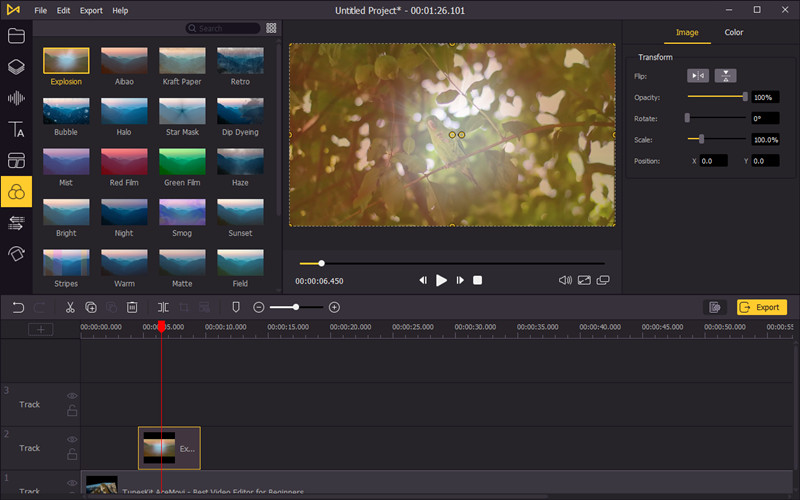 Of course, advanced editing tools is indispensable. You can crop, trim, split and merge videos, or add animations, filters, transitions to the video. And all the icons are intuitive, they can be noticed directly. And you can preview the editing video in real time while you're adding different pictures or effects to the video. Therefore, the natural and clean interface is strongly pleasing.
Compared with Final Cut Pro vs After Effects, TunesKit AceMovi only requires a 1Ghz processor, 512MB RAM, and 1024x768 monitor resolution, which makes the computer operate more smoothly without any crashing.
Final Word
When selecting the best software for you, a few critical factors to consider, including the device you use, the price, and the interface. However, when deciding between Adobe After Effects or Final Cut Pro, one critical factor to consider is the type of projects you wish to work on.
While After Effects does have tools for editing videos, the experience will be difficult and time-consuming, and for a good reason. Adobe's animation program is After Effects, while Apple's is in Motion. Adobe's editing program, Premiere Pro, is more comparable to Apple's Final Cut Pro.
Final Cut Pro is the better of these two options if you wish to create simple compositions using footage, photographs, music, and a few titles. On the other hand, if you want to create more animated compositions, such as typography, infographics, or character animation, After Effects is the way to go.
However, if you're running these softwares on a slow computer, they'd probably be unusable. TunesKit AceMovi is the best alternative for this job operating perfectly on a lower end PC. It encompasses most of the basic editing features as well as some of the advanced ones to help you finish your editing work faster than ever.