The use of color plays a crucial role in filmmaking and graphic design. Color helps convey messages, evoke emotions, and enhance the aesthetic appeal of a given film. This is why many filmmakers just like yourself go to great lengths to choose colors that are balanced, aesthetically appealing, and most suitable to their project ideas. One of the best ways you can use to pick the right color palette is to use a color picker. There are many color picker tools in the market that you can use. However, not all these tools will be perfect for your project. Some come with many advanced features and functionalities while many others are designed for beginners and are not feature-rich. To help you choose the right tool for use, in this article, we will take a look at six of the best low-budget window color picker tools. No matter your project we have compiled a short list that has some of the best color picker windows. This is aimed to help you make the right choice of tools to use as you plan your next project.

What is a Color Picker?
A color picker is a software designed to help filmmakers and designers to select the most appropriate colors and color shades for use on their projects. This tool is also crucial when it comes to managing your color during project implementation. A typical color pick consists of a color palette that shows you a range of colors and has options for you to adjust the color hue, brightness, saturation, and other color properties as you may dream appropriate. Artists and filmmakers use Color pickers to create color schemes and match colors. You can also use these tools to choose the right color for a specific project. Some color pickers will let you save your favorite colors, or generate color palettes based on specific criteria, such as complementary colors or analogous colors. The job of a color picker is thus to make it easier for you to select and manage colors in a digital environment.
Top 6 Best Windows Color Picker Tools
1. Adobe Color CC
Adobe Color CC is a free online color picker windows tool created by Adobe inc. This color picker tool is designed to be used for exploring and creating color themes. It is built with an extensive color wheel that makes color exploration and selection easy. The Adobe Color CC lets you pick the correct colors from a digital source and then use those colors to generate a color theme that you can use in your projects. It's a perfect tool for filmmakers who want to experiment with colors and create color schemes quickly.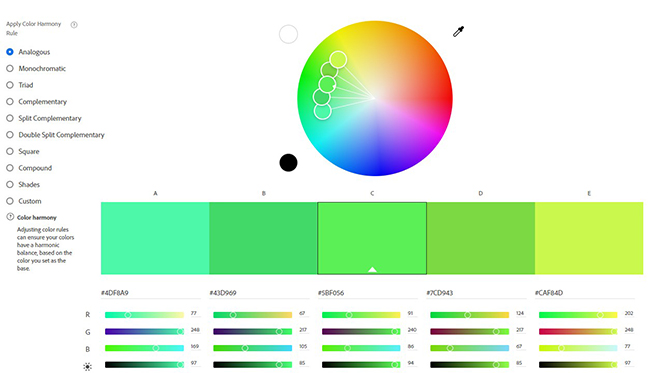 Pros:
Free
Comes with an extensive color wheel
Helps you to easily create color themes
Cons:
It is an online tool and therefore you require an internet connection for you to use it
Limited to creating color themes only
2. ColorPic
This is one of the best free color picker tool Windows. It is designed to offer awesome but basic color selection and management functionalities. It enables you easily select colors from any spot on your screen and then save the colors for use in the future. ColorPic is a lightweight tool that is perfect for beginners. It is easy to use and makes your work a lot easier.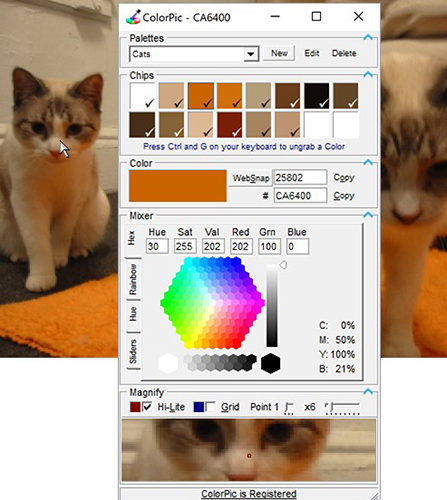 Pros:
100% free
it is lightweight and won' t affect the performance of your windows computer
Offers a wide range of essential color selection tools
Cons:
It is limited to basic color selection functionalities
3. ColorZilla
This is another powerful online-based color picker tool that is perfect for windows computer users. It comes packed with a large number of great features all designed to make your work easier. You can use this tool to easily pick colors from the internet, images, and an in-built color wheel. With this tool, you can generate your color palettes depending on the project you are working on. This makes your work easier.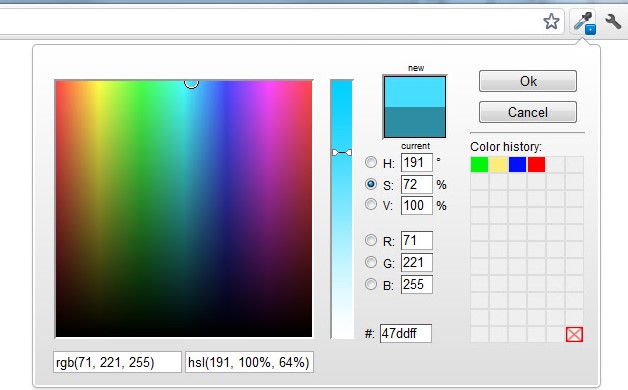 Pros:
It is designed with many awesome advanced color selection functionalities
It is compatible with different web browsers making it perfect for all windows computer users.
Cons:
It is not free.
Has more advanced features which may not be suitable for begainners
4. Color Cop
This is another wonderful color picker tool for windows. It is simple to use and is designed with many awesome it makes it easy for you to generate color codes from your screen and use those in your work. It Is easy to use as it is designed with a wide range of basic color selection features.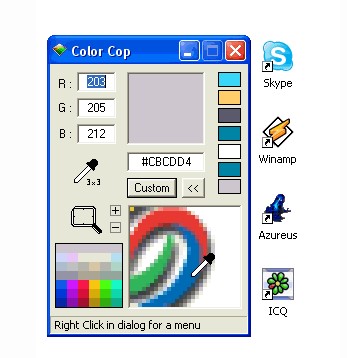 Pros:
It is lightweight.
It is designed to generated color codes in multiple formats.
It is fast when it comes to color picking.
It is easy to use.
Cons:
Limited to basic color selection functionalities
Has a basic user interface
5. Color Picker
This is another awesome online color picker that windows users will love. It comes with many essential color selection functionalities that make your work easier. You can select colors from the internet, your images, and from its in-built color wheel. You do all these with a lot of ease as this tool is designed with a user-friendly interface.

Pros:
Free
Easy to use
Offers a wide range of color selection options
Cons:
It is an online toll and therefore you will need an internet connection to use it.
Lack of advanced color selection features
6. Pixeur
Pixeur is a powerful color picker tool for windows that you should consider using. It comes with many amazing advanced color management functionalities. With this tool, you will be able to select colors from almost anywhere on your windows computer screen. You can use this tool to generate customer color palettes and swatches. If you want a color picker with advanced functionalities then this is the perfect tool for you.
Pros:
It comes with advanced color management features
It makes it easy for you to generate color palettes
Cons:
Not free
Advanced features may not be perfect for beginners
The Best Software for Color Correction and Color Grading in a Video
The best and most popular color picker tool in the world that you should try is the AceMovi Video Editor. it is widely used by filmmakers and video editors for color correction and color grading of videos. It is designed to give you a wide range of tools that you can use to adjust and enhance the color in your videos with precision and ease. Whether you're a professional movie maker or a casual video creator, AceMovi Video Editor has everything you need to create stunning, high-quality videos that look professional. With its intuitive user interface, advanced color correction algorithms, and support for a variety of video formats, AceMovi Video Editor is the best choice for anyone looking to take their video editing skills to the next level.
AceMovi Desktop Video Maker
Advanced Color Correction tools and algorithms are designed to help you adjust the brightness, contrast, and saturation of your videos.
Color Grading tools to give your videos a stylish look.
Video Effects such as filters, transitions, and more
Support for a wide range of video and audio formats such as MP4, AVI, and MOV among many others
To use AceMovi Video Editor for color correction and color grading follow these steps:
Download and install the application on your computer
Download this tool from its official website and then install it on your computer. Once done launch the application and then register as required to be able to use all its powerful features. Once done launch the AceMovi Video Editor.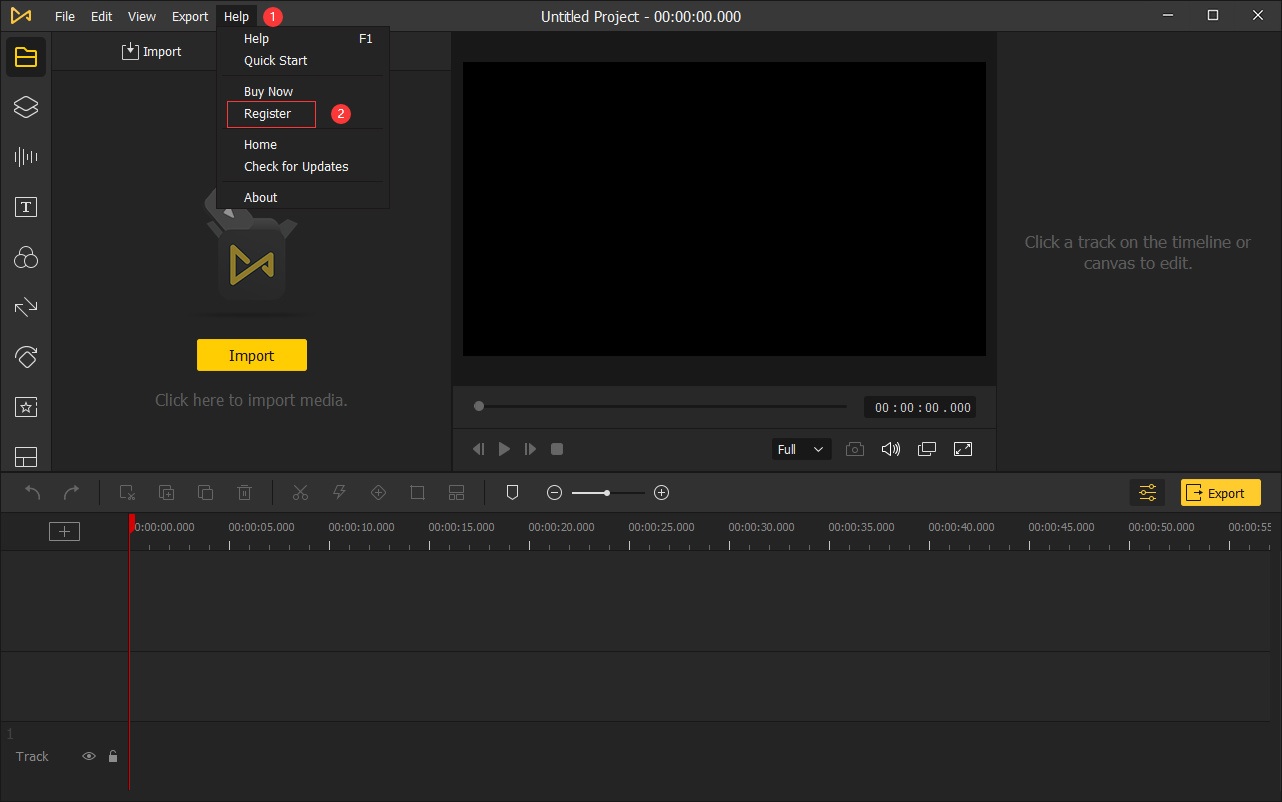 Import to the tool the video you want to edit
To import the video, you want to edit into the tool simply navigate to its user interface and click on the "Import" button then select the video file from your computer. Once imported add the video to the timeline.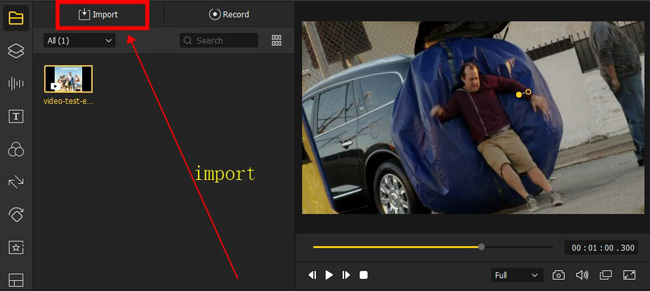 Adjust color settings
Simply go to the "Color Correction" tab in the left-side panel to access the color grading tools in AceMovi Video Editor. From here, you can adjust various color settings such as brightness, saturation, contrast, and hue. You can also use color presets by selecting the preset you want from the list and the editor will automatically adjust the color settings of your video accordingly. Another way to adjust your video's color is to use the color wheel. To do this simply select the "Hue & Saturation" icon on the program then navigate the color wheel to make the adjustments to the color of your video as you wanted.
Preview and export the completed Video
Once you are done with your color correction color grading adjustments you can preview your work and if you like your video export it by clicking on the "Export" button in the top right corner of the interface. This will save the video on your desktop for use as you had planned.

Conclusion
Color grading and color correction are important tasks when it comes to video editing and movie making. There are many tools you can use to do all these color-related works on your videos. In this article, we have explored six of the best color picker tools for windows. Using these tools will make your work easier and better.