Video ads usually help you grab the attention of potential customers. They boost the outreach of your product or service, thereby increasing sales. Moreover, if the video ads are added with animations, texts, and colors that match your brand, they also become a marketing tool. So, video ads are used by different agencies and brands to inform, educate and guide their target audience.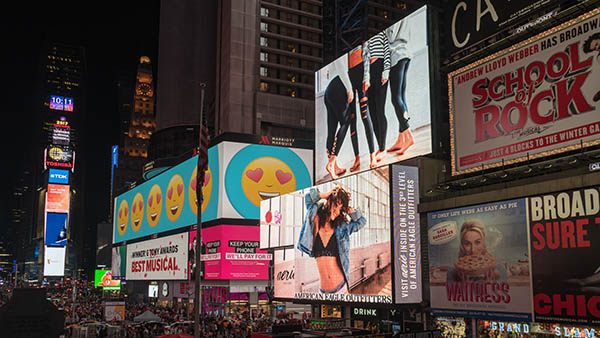 Video ads can be easily created in a video ad maker as they have a variety of texts, animations, and special filters to make your content captivating. Plus, video ad maker software is equipped with versatile music libraries to add to your video ads. You have landed on the right page if you are searching for an easy video ad maker to create video ads of high quality. We have handpicked the following best options for you. Let's dive in.
Top 1. AceMovi Video Editor
AceMovi Video Editor is smart video editing software that comes with state-of-the-art features. From user-friendly interface to trendy design, you will find everything in this amazing application. It is a perfect fit for both beginners and professionals. In addition to this, the software is also known for creating the best video ads for all types of businesses, products, and services. You will find loads of built-in video templates in AceMovi Video Editor to produce fascinating video ads. Its versatile visual effects library is likely to give a unique touch to your video ad.
In short, this video ad maker is ideal for sharing video ads to all platforms. If you are interested in an Instagram video ad maker or want to make a video ad for another platform, AceMovi Video Editor is a one-stop shop.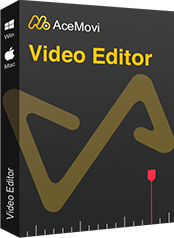 Key Features of AceMovi Video Editor
Security Verified. 5,481,347 people have downloaded it.
Video can be customized to fit screens of different devices.
A comprehensive collection of filters, animations, and stickers.
Beginer-friendly interface
Embedded with highly advanced editing tools.
The best video ad maker
Step 1. Click on the software icon and go to file. Click on the import media option and select files you want to add.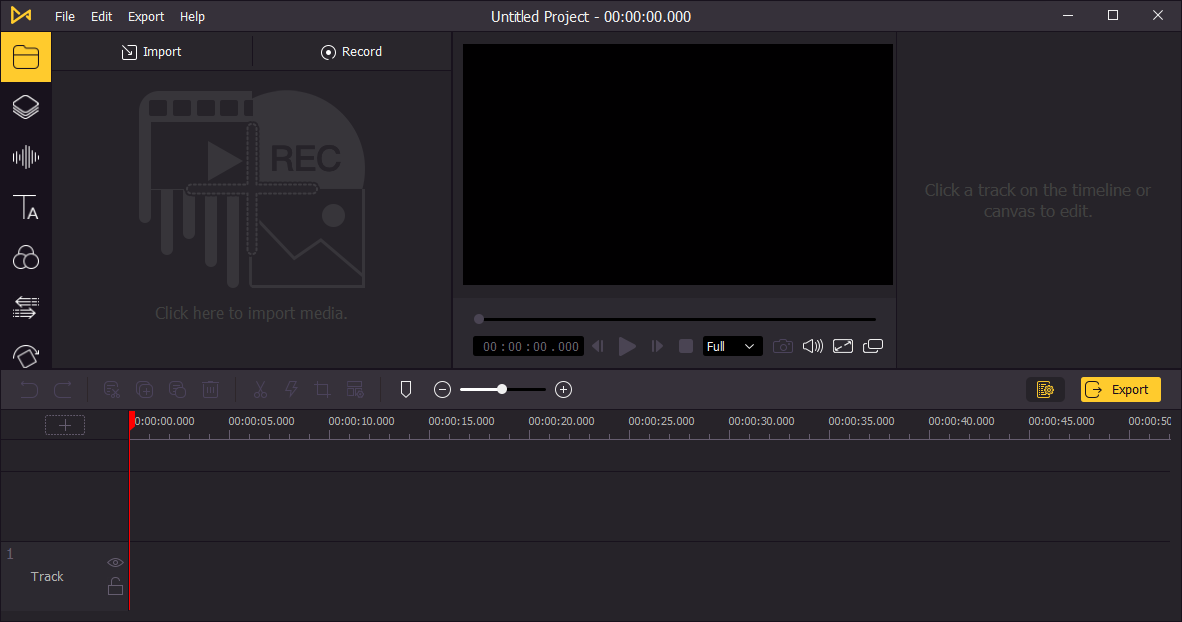 Step 2. Drop the video to the timeline. Cut off unwanted parts, if any. Choose effects from the left panel and apply the preferred effect. Then, click on the transitions from the left pane and choose the desired transition. Finally, click on the T option in the menu at the left and select the text style you want to use in a video ad.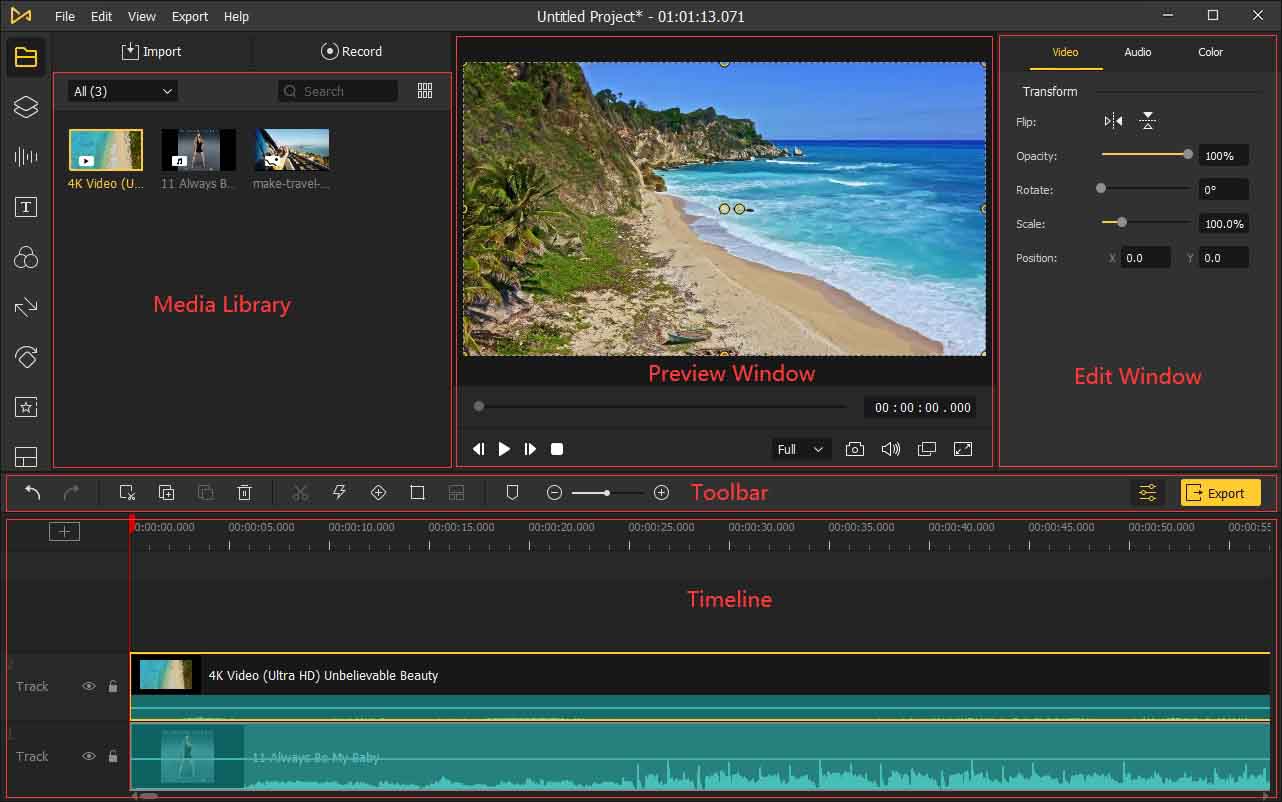 Step 3. Select the export button and configure settings for the output video.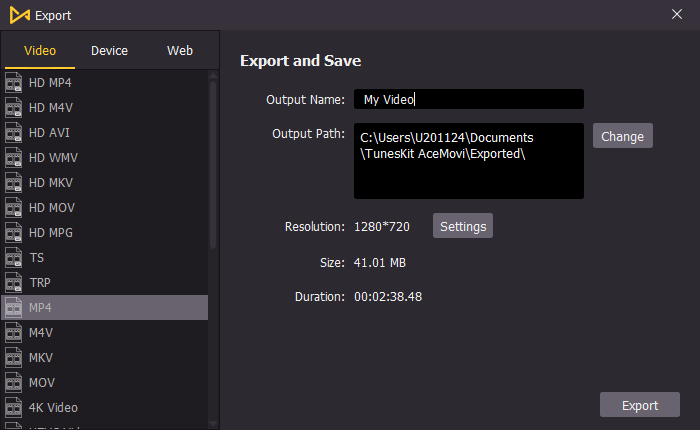 Top 2. Filmora
Filmora comes with an intuitive and simple interface. It requires no technical experience to edit a video. Not just video editing, it is also used as an ad video maker. Moreover, the application provides 130 types of preset titles that can be used to communicate a strong brand image.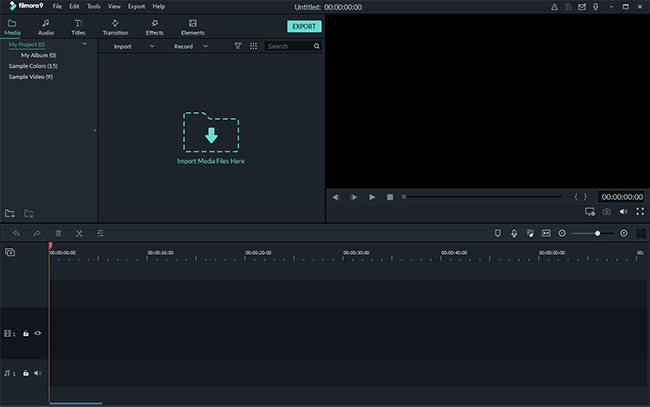 Features:
Provides free technical support to users; Free updates for both individual and business versions; It does not need attribution.
Pros:
Commercial use allowed
Multi-user control
Cons:
Volume discount not available in an individual plan
After a few slides, it gets difficult to get an active slide in the middle of the screen. It requires a lot of effort from the user.
Top 3. Biteable
Biteable is a free video ad maker equipped with built-in animations, photos, and much more. This software has the capability to make your video ad stand out among your competitors. Furthermore, it also incorporates a variety of different video templates to facilitate video ad creators. Last but not least, the Biteable includes professional stock footage that makes your video ad interesting.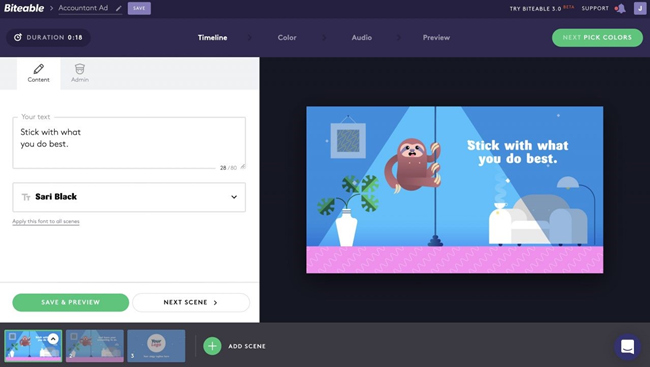 Features:
It comes with unique infographics; Provides collaboration tools to brands; Allows unlimited exports.
Pros:
High-Definition resolution
Commercial usage rights
Large collection of animations
Cons:
Watermark cannot be removed in the free version
Top 4. Renderforest
It is another video ad-making tool with stunning ideas to impress your audience. Renderforest also provides branding tools to produce inspiring videos. In addition to this, you can also include your brand logo using the services of this incredible software. Renderforest is known for its exceptional video templates that are multipurpose and fit all types of video ads. To cut the story short, it enables business professionals and others to make engaging video ads without undergoing any hassle.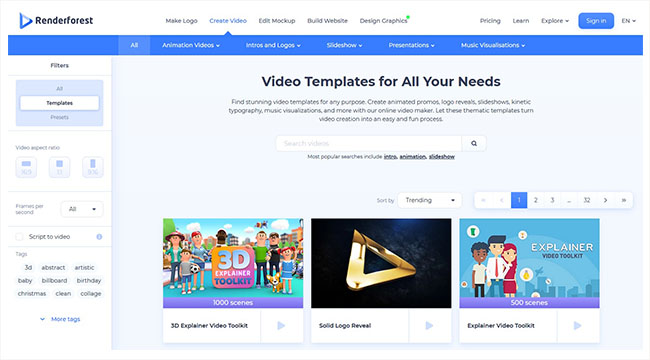 Features:
Offers customization scenes; The quick and simple process of creating a video ad; Preview of the made video.
Pros:
Free version available
Professional graphic templates
Access to stock videos
Cons:
Limited cloud storage in free version
Top 5. Motionden
Motionden is a free video ad-creating facility for everyone. It offers customizable video ads to marketers. Everything will be of your choice, from logo to text to font, if you create a video ad in this powerful video ad maker. Moreover, its user interface is simple, and the process is easy too. Motionden has earned recognition by providing award-winning professional templates. So, beginners can also master the art of video ad making in this wonderful software.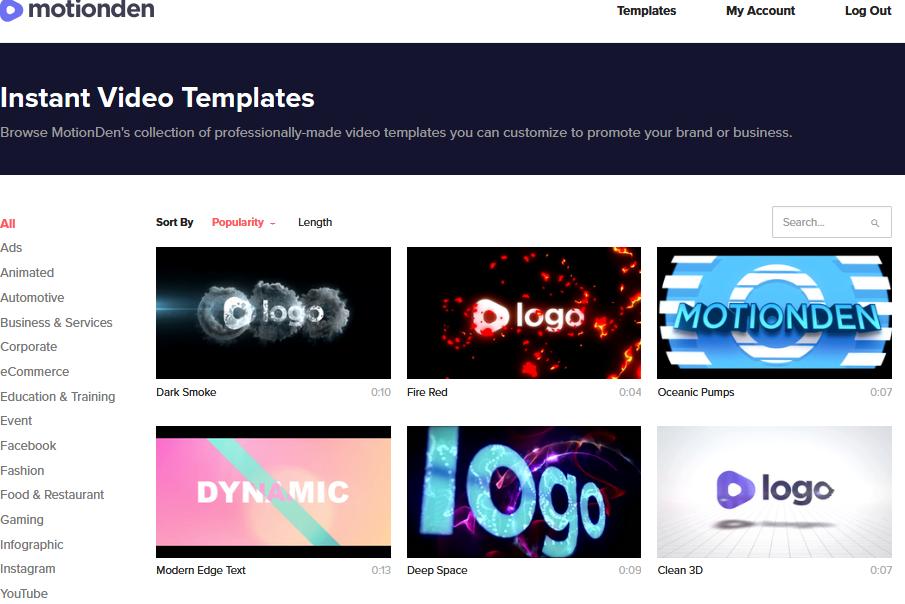 Features:
Offers instant delivery; Equipped with a vast collection of templates; It comes with fascinating themes
Pros:
Both free and paid versions are available
Simple interface
Trusted platform
Cons:
Low-quality exports in free version
Top 6. Bannersnack
Bannersnack is one of the best video ad creators known for producing fascinating visuals. This platform allows you to deliver creative and well-crafted video ads that are likely to fit all your branding requirements. It is incorporated with many design formats that you can use in combination with your logo to make your brand more impactful. Likewise, the video templates in Bannersnack can be used with a matching color scheme to make your brand a hit.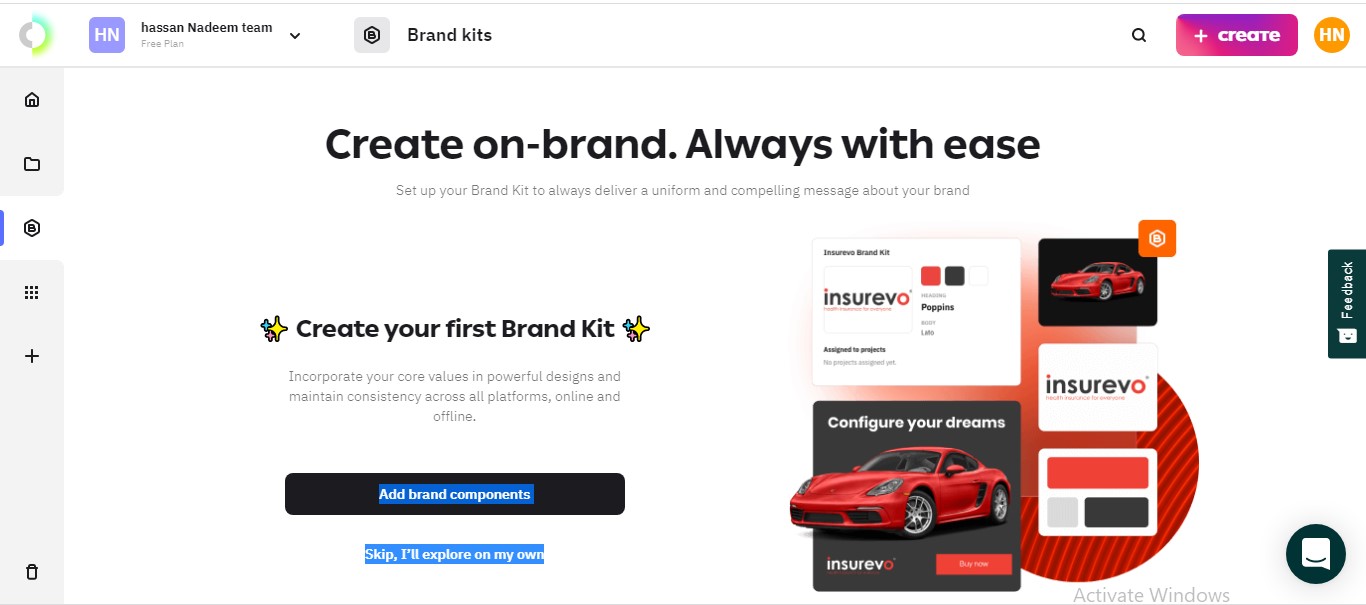 Features:
Incorporated with design automation; Advanced in-built animations; Equipped with video editing tools
Pros:
Fit for multipurpose
Offline content also supported
Different pricing plans are available
Cons:
Only three visuals allowed in the free version
Top 7. Make Web Video
It is a web-based video creator in which you can make a video ad for advertisement, promotion, or any other purpose. You have to select a preferred template and proceed with a simple process to generate a video ad in this simple video maker. Moreover, you may also customize your video ad using its built-in animations, texts, stickers, footage clips, media gallery, and much more.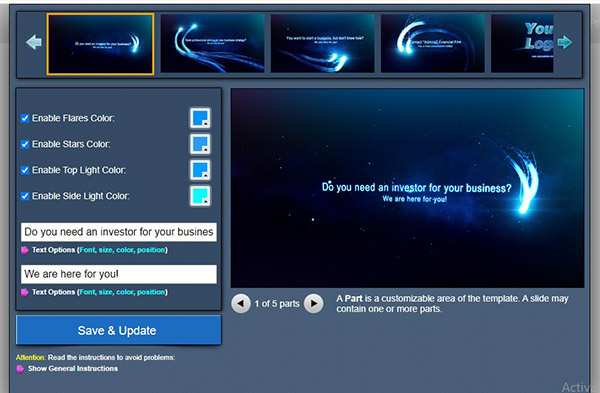 Features:
State-of-the-art technology to make promotional content; It comes with professional themes and graphics; Allowed for commercial use
Pros:
Easy to use
No technical expertise required
Affordable
Cons:
High-quality video is only delivered in the unlimited pricing plan
Conclusion
Video ads make promotion and branding easy for marketers. In addition to this, they also help communicate the brand's value while allowing it to grow in terms of sales and brand image. The best tool to create video ads is a video ads maker. However, it might be challenging for you to choose the best one. So, we have shortlisted few ads making tools to help you in your hunt. AceMovi Video Editor, Filmora Business, to name a few, are applications that can be very productive when you use them to create engaging video ads.