A good video editor brings users good video-making experiences, but how to find the satisfying one in the marketing sea seems not so easy. Right now a lot of video editing applications can be installed from the Galaxy Store for us Samsung Galaxy video makers such as the Samsung hidden video editor, VN, LumaFusion, VideoShop, and so on. In addition, some users prefer to edit videos on PC for the sake of convenience and flexibility, which can be another great option for you as well.
And here I'll show the top 8 best selected Samsung video editor apps and software to help you create the best content in minutes. Are you ready? Let's start!
Top 5 Best Samsung Video Editor Apps of 2022
Here I'll show you the best five video editor apps for Samsung Galaxy. You can download all of them free from the Galaxy Store. Based on the pros and cons being listed below, hope you can find the satisfying tool and create masterpieces!
Top 1. Samsung Hidden Video Editor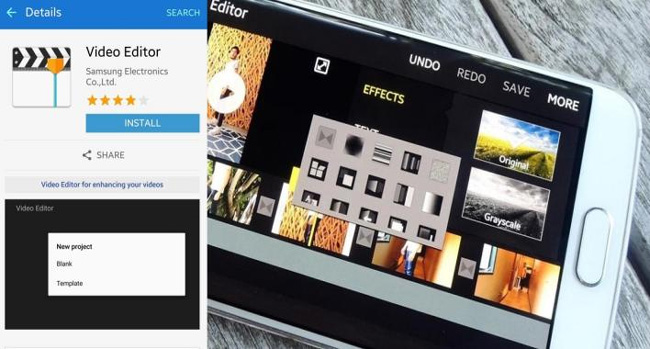 Every Samsung device comes with a hidden video editor no matter Samsung Galaxy s9 or Galaxy s20. So how to unlock this Galaxy video editor? All you need to do is open up the Gallery and select a video to edit, in this case, your phone will ask you to install the hidden video from Galaxy Store. Also, you can choose to search for and install it directly from Galaxy Store.
On the interface, the Samsung video editor will lead you to import files or record by the rolling camera on the scene. Then the video, audio, voice-over, and text tracks will be split into different parts. Now, you're empowered to trim out unnecessary clips, add attractive filters, add subtitles, change the background music, etc.
For example, if you want to use the Video Trimmer, just drag the edges of the video clip and the got to resize the width of it. Once done, save the new-made video without a watermark or showcase it to your friends.
Pros:
Simple interface
Free for all Samsung Galaxy devices
A plethora of effects and filters
Add background music
Download video quickly
Cons:
Lacks popular VFX like split-screen, reversion, and Picture-in-Picture
Top 2. VN: Watermark-Free & Pro Samsung Video Editor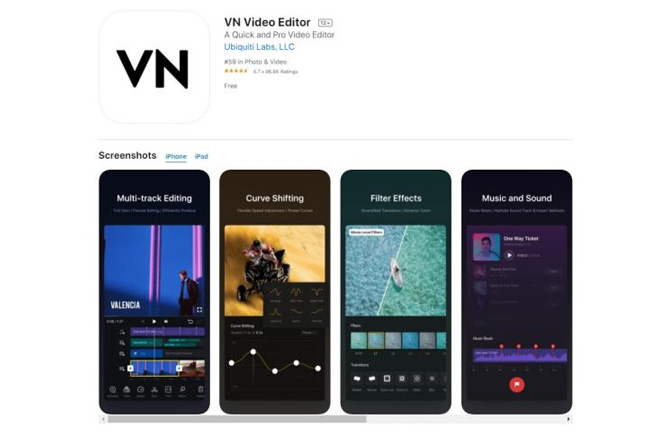 VN is a cross-platform & free Samsung video editing app, which allows you to make videos trimmed, merged, split, equalized, converted, reacted, and converted. VN was released along with more advanced tools for Samsung users like Curve Shifting, Keyframes, Personalized Titles, and Animations.
Friendly interactive experience and quick files importing/exporting are very important reasons why a lot of Samsung users pick it up as their video editing assistant. More importantly, there is no branding watermark of VN when downloading on social websites or sharing with friends.
Pros:
Streamlined Samsung video editor
A slew of music and sound
Full of filters, transitions, and overlays
Make a video slideshow with photos
No watermark
Edit 4K video
Cons:
Cannot select multiple videos
Top 3. LumaFusion: Powerful Multitrack Samsung Video Editor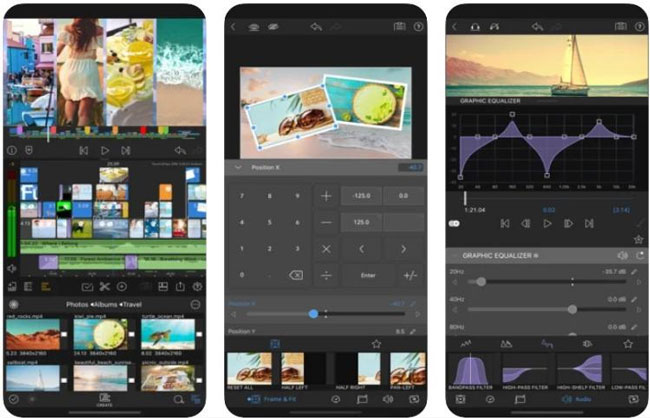 LumaFusion was praised as one of the best Samsung video editors and products last year, which is professional yet easy to learn. LumaFusion comes with more detailed rendering effects in video and audio. For instance, this Samsung video editor will automatically track the key motions from imported clips.
Grading color with the filters and equalizing sound with the built-in sound effects are very popular effects for Samsung users based on our testing. LumaFusion can share your new Samsung videos on Facebook, Vimeo, Box, and Dropbox at a variety of aspect ratios and high-quality resolutions up to 4K.
Pros:
Open-clipboard keyboard
6 audio/video tracks contained
Layer effects and green screen
Slow- & fast-motion maker
Upload video on social media
Cons:
Advanced effects need a subscription(e.g. Storyblocks Monthly$9.99)
Top 4. VideoShop: Free & Easy Samsung Video Editor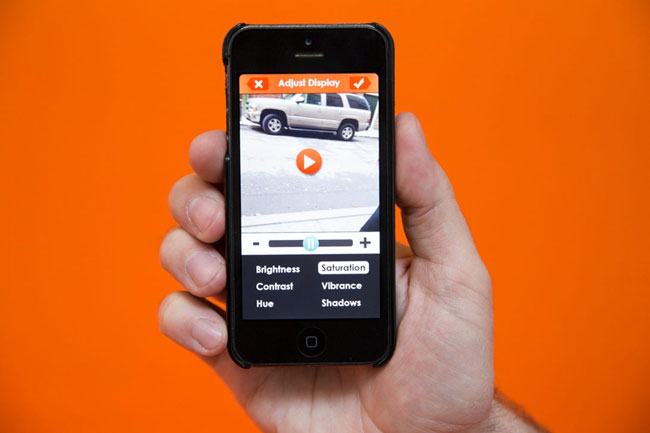 Compare to the previously talked about Samsung video editors like VN and LumaFusion, VideoShop is easier and simpler to deploy and apply. For one thing, Samsung users are allowed to do small edits like add titles, background music, captions, stickers, etc. For another, you'll have access to a set of beautiful and classic filters and overlays.
This is also a free video editor for Samsung s9 and other types yet not a streamlined tool, in other words, you need to move from windows to windows if you want to try more tools at the same time. VideoShop is good at splitting videos and making Picture-in-Picture videos - You can drag-n-drop the videos on the interface freely and randomly.
Pros:
Free to download on Samsung device
User-friendly workflow
Full of filters and effects
Nonlinear Samsung video editor
No watermark
Top 5. Vita: Text-to-Speed & Quickly Updated for Samsung s20 Video Editor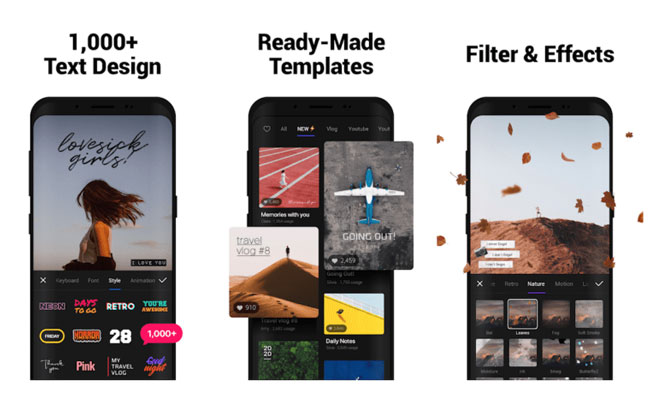 If you're getting used to editing a video with ready-made templates, Vita must be the best Samsung video editor for you. Off-the-self texts, color grading, sync sound, as well as filters have been already applied to those video templates. You can just drop the clips accordingly while using such a template to edit Samsung videos.
However, we found that some users think Vita is buggy and full of strikes, to be detailed, after successfully making the recordings with the camera roll and editing the video, the export video will become into the black screen. Even though we haven't found such a glitch, it's advised to use a high-end Samsung device such as s21 to process the video editor.
Pros:
Hundreds of ready-made templates
1000+ text designs: Static & Dynamic
PiP/Split-Screen
HD video edit
Music and sound effects
Cons:
There are no undo and redo options
3 Best Samsung Video Editors for PC of 2022
The 5 best Samsung video editors we mentioned previously all performed well on Samsung Galaxy according to our practical testing. In the following, I'm going to introduce the 3 best Samsung video editors for PC. Want to know how to use those Samsung video editors? Easy!
Top 1. AceMovi (Windows/Mac): Easy & Fully-Featured Samsung Video Editor for PC
If you want to make a standard and great Samsung video on a computer, TunesKit AceMovi must be one of your best choices. Easier and quicker video editing workflow experience and more genres of stickers, captions, & sound effects are free to try on the trial version of AceMovi. You can import all popular video formats from your Samsung device including MOV, MP4, AVI, WMV, DivX, 4K Video, etc.
AceMovi comes with a slew of cool and trendy VFX, the commonly-used ones include Reversion, Green Screen(Chroma Key), Picture-in-Picture, Boomerang Video Maker, Clone Video, Mosaic & Blurring Video, etc.
So don't hesitate to download TunesKit AceMoi, just upload the Samsung video to your computer and drag-n-drop the files under the video editor's timeline. Then all possibilities will come true!
Pros:
Very easy to use even you're a beginner
Quick to do any Samsung edits
Features a lot of VFX for vlogs/short videos/films
All popular formats included
Export video at your wanted aspect ratio and resolution
High rendering quality
Cons:
Right now no version of the Samsung app
Top 2. VLC (Windows/Mac): Cross-Platform & Free Samsung Video Editor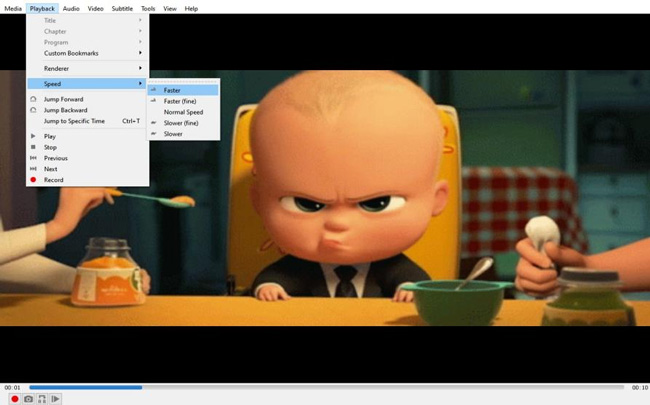 VLC Media Player is not only a great film player but also a good video editor to edit Samsung videos, which is completely free and bountiful in features & effects. VLC brings advanced effects like 3D wave, audio spatializer, stereo widener, mirror, water effect, and motion detection. Other options like changing the aspect ratio, rotating s video, adding subtitles to s video, and deinterlacing clips.
However, VLC is not a Samsung video editor for beginners, meaning that you may need to learn tutorials and tips before hitting the road. And here I'll give you a quick start: To import and export video, go to the menu Media; Try common edits and effects, go to the menu Tools > Effects and Filters(Shortcut: Ctrl+E); Discover plugins and extensions, go to the menu Tools > Plugin and Extensions.
Pros:
Open-source Samsung video editor for Windows and Mac
Nonlinear workflow design
Many advanced plugins and extensions
Responsive rendering quality
Edit HD and 4K video
Top 3. GiliSoft (Windows/Mac): All-in-One Samsung Video Editor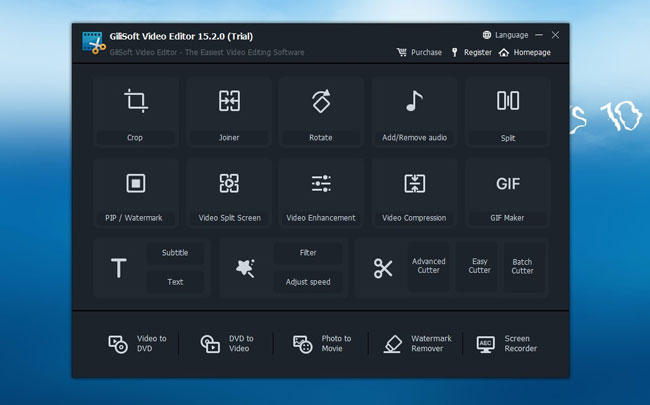 GiliSoft is an all-in-one video editor for Samsung users with which you're empowered to try the features of Cropper, Joiner/Merger, Rotator, Add/Remove, Splitter, PiP/Watermark Maker, Video Enhancer, etc.
For example, if you want to make a GIF or turn a video into a GIF, just click the GIF Maker, then set the cutting time and output size, you can play the GIF in real-time. Once over, click the Export icon.
GiliSoft Samsung Video Editor has limitations you need to know. Only with a full license can you get the service of HEVC/H265 video edit, free update, and unlimited files. Besides, the Video-to-DVD, DVD-to-Video, Photo-to-Movie, etc., are plugins that need to be downloaded.
Pros:
Very easy for video editing beginners
PiP & split-screen video maker
GIF maker
Funny titles and stickers
Make slow-motion video simply
Cons:
You need the full license to unlock full features
Final Verdict
What's your preference in deciding on the proper Samsung video editor? Pricing? Easiness? Or features? Some recommended video editors in today's sharing are released in trial and full versions at the same time, so give it a try before you make the final decision!