Getting a video to go viral is an overall workflow, and you cannot deny the fact that following popular effects will make a big difference. For example, trying to turn a video into a duo(duet and react) will help catch more likes and views because of the interactivity and creativity. And today, I'll show you one of the most eye-catching video effects - the Boomerang Video. It's a very interesting even exaggerated type of video that generally makes the latter part of your video out of boomerang or reversed completely, and the most important thing is all of the play seems real.
Here you'll learn how to make a boomerang video on computer and social media like Instagram and TikTok. Now, follow me to see!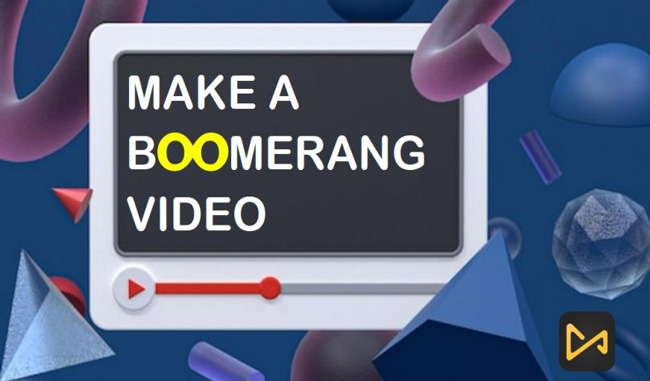 TunesKit AceMovi - The Easiest Software to Make a Boomerang Video on Windows & Mac | Trial Version (All Features) Free Download
TunesKit AceMovi Video Editor helps you make boomerang videos and import unlimited clips in a couple of clicks. All you need to do is download and install this software and try to follow the simple tutorials given here.
More features may be helpful in the whole process like resizing the aspect ratio, changing the export resolution, repositioning the video/element location, and converting the final format are available as well.
Besides, TunesKit AceMovi comes with an aspiring array of tools including Video Trimmer, Video Cutter, Webcam/Screen Recorder, Split-Screen Video Maker, PiP/Duet/React Video Maker, Chroma Key Video Editor, Smart Titler, Background Music Changer, Converter, etc. You can use all of them on the trial version without any limit, to remove the watermark, just follow us, the subscription must be a deeply discounted entry price!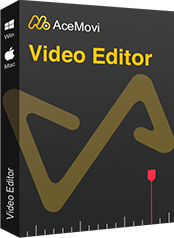 TunesKit AceMovi Video Editor
Security Verified. 7,391,203 people have downloaded it.
Pros:

Easy-to-learn experience
All common video/audio/image formats supported
Effortlessly reverse a video into a boomerang
Unlimited tracks/imports
A toolkit of technical tools to make Vlogs, short videos, and films
Cheap follow price
Download video at HD quality directly
Cons:

Cannot export at .mp3 singly
How to Make a Boomerang from a Video with TunesKit AceMovi on Computer: 3-Step!
Install TunesKit AceMovi & Import Files
You must download this software for enjoying your video editing trip. And it's better to follow the VIP (Get the services like no-watermark exports; 5-day money-back guarantee; updated techs; and more) just paying $19.95 monthly, $39.95 annually, or $59.95 lifetime.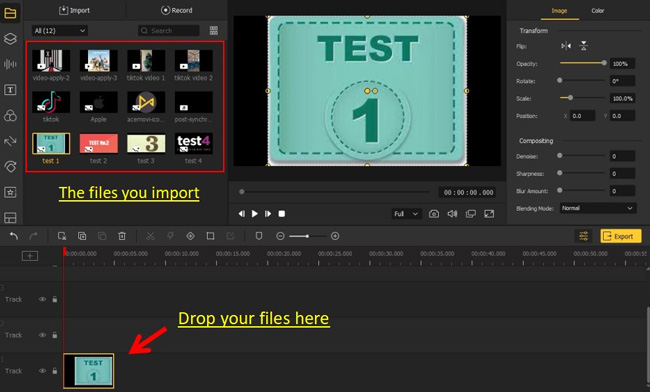 Now, time to import your videos. Here the drag-n-drop will be quicker, or you can choose to go to Menu > File > Import Media > Add to Timeline.
Begin to Make a Boomerang Video: Copy, Paste, and Reverse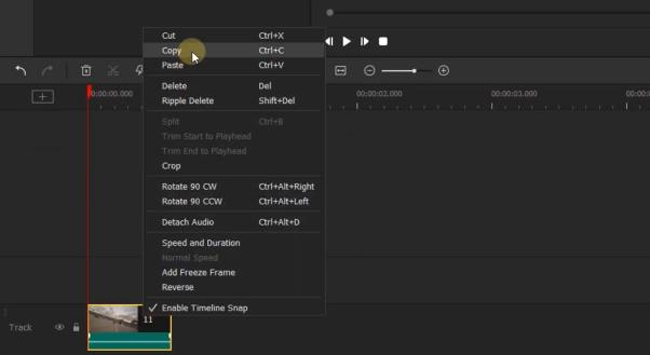 At this time, right-click the video clip to make copies, and here I recommend you to copy-n-past even numbers. Don't forget to put them under the same track. Now, let's continue!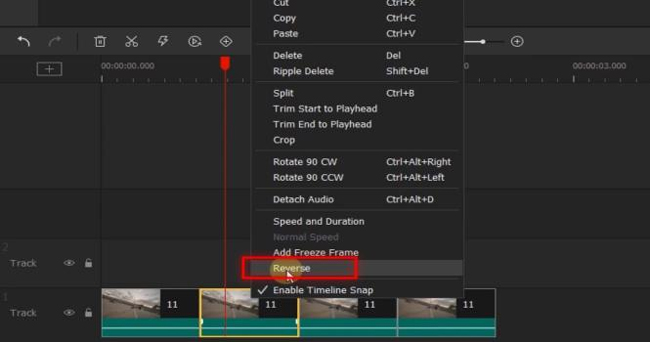 Right-click the second and fourth video clip to choose the Reverse, or find the toolbar > Reverse. Well done! You just made it, now try to play the video.
But there's still a question you need to care about - the music track. If you simply boomeranged/reversed the clips, actually the soundtrack will be boomeranged/reversed. Here you can go to right-click the clip to choose the Detach Audio(Ctrl+Alt+D) at the very beginning. Or click here to learn: how to detach audio from video.
Download Your New Boomerang Video
No matter download video on formats like MP4, MOV, AVI, M4V, WMV, MPEG-1, MPEG-2, DivX, DVD-Video, 4K Video, etc., or convert videos, AceMovi will process your clips without any lag. Go to the Export once finished.
Making a Video a Boomerang on Mobile Phones - Instagram/TikTok
If you want to make a boomerang video on a computer, AceMovi can be your best choice based on the convenience and service. But for mobile, there are other options.
In the following, we'll practically take advantage of some of the frequently downloaded and liked applications to make a video boomerang on social networks such as Instagram and TikTok. With those apps, things will become easier on your mobile phone.
However, there are some differences in making boomerang videos, to be detailed, you can directly make a boomerang video using the boomerang mode with Instagram. But TikTok doesn't come with such an effect, so you need to turn to the function of video reversion and video combination.
1. How to Make a Boomerang Video on Instagram
Instagram is a video-sharing app but also a video editing app, which compiles a set of common and popular tools for iPhone/Android video makers.
Basic edits Instagram supports include adding a new music track, recording a video using the rolling camera, captioning an image or frame, and trimming/cropping/splitting a video.
Instagram also fulfills users with captivating VFX, such as boomerang video, slow-motion video, duo video, and green screen video. Now, let's see how to make a boomerang video on Instagram.
Commence Recording a Video under the Boomerang Video Mode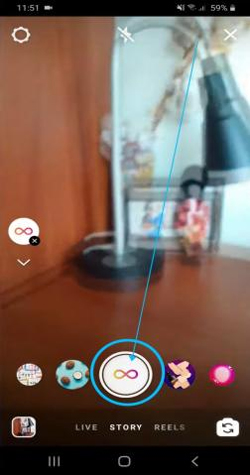 You'll find a selection of video modes when entering the recording page and you can directly slide the slider to witch into the Boomerang Video(∞).
Edit the Boomerang Video with Texts, Music, Stickers, and More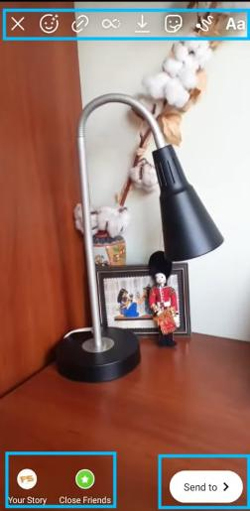 The toolbar is set upper to help you make more edits like adding an URL, stickers, captions, images, etc. If you want to trim the recorded boomerang video, just drag-n-drop the edges of the clip. Once over, click the bottom buttons to upload or share.
2. How to Make a Boomerang Video on TikTok
Want to know how to record a boomerang video on your TikTok account? It's very easy! But sadly, unlike the Instagram app, the TikTok app has no function to make a boomerang video directly using the built-in features. So you need to make a boomerang video on TikTok by the reverse function and the video merger function.
Record a Video and Make It Reversed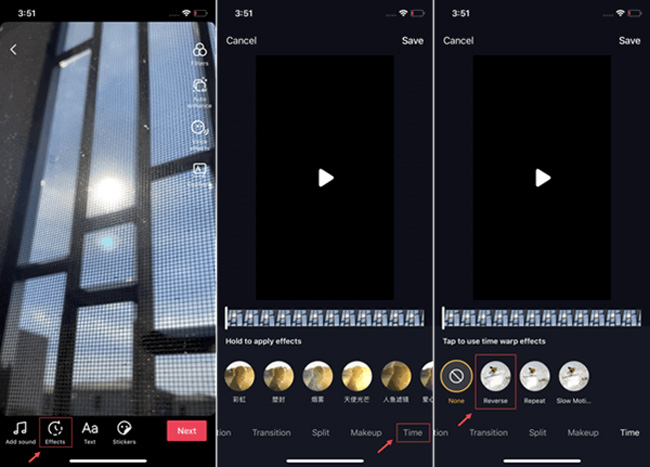 Now record the video as your wish and then go to the tabs of Effects > Time > Reverse, after a while, you'll find the video clip reversed.
Merge Videos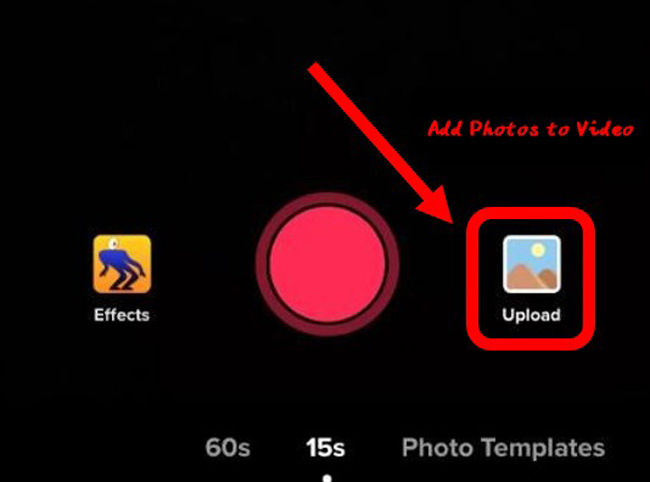 Back to the default page, now you need to click the Upload icon to upload both the raw video and the reversed video. In this case, TikTok will merge them and consequentially make a boomerang video.
Lastly
Boomerang video is one of the most popular effects on social media, and if you find it hard to do, try to review this tutorial once again. This page includes all the easiest ways to make a video out of a boomerang or turn your videos into a boomerang. So don't be hesitant, try to make your content and showcase it to your friends.