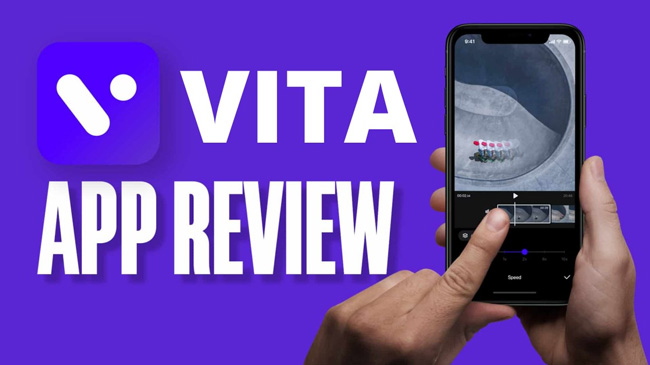 Varieties of video editing applications make tweaking video super easy. For those who are planning to leverage the views and likes of high-quality content, the Vita Video Editor app is one of the best options. Vita has attracted many for its flexibility, reliability, amazing features as well as customer support and it is full of video effects that will make creating engaging videos in just a couple of clicks. Moreover, even a beginner with no prior experience will find it easy to handle all the available editing skills. And today, we'll lead you to have an all-sided review of Vita Video Editor from the aspects of templates, transitions, UI, OS, alternatives, etc.
Best Review of Vita Video Editor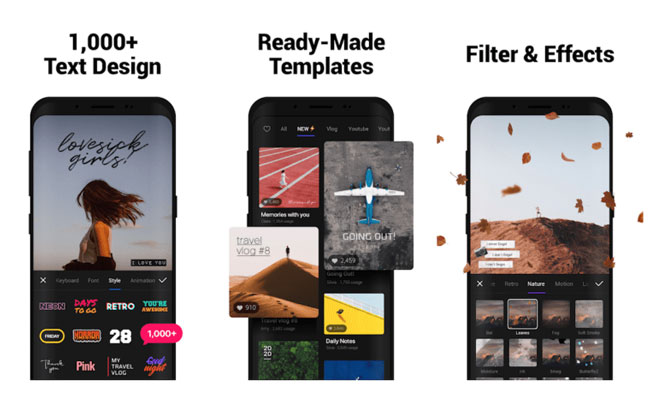 Vita Video Editor is an impressive application available on both Play Store (Android) and the App Store (iPhone/iPad). Even though diverse video editing apps are available, Vita makes it to the top because of the no-nonsense functionality and absence of in-app purchases.
And when you open the app, the first thing you notice is the intuitive interface. You can work it both in a vertical and horizontal mode for enhanced flexibility. The organization of the options makes it simple for both beginners and skilled to access them quickly. You can explore and experiment with different features to have fun and learning experiences. Now, let's get to the detailed review of the Vita Video Editor.
Pros:
Simple and user-friendly interface
Pro features like Time-Lapse, Slow-Mo, PiP, etc.
Soundtrack support
No watermark & free-to-use
Broad editing parameters
Slow-mo and time-lapse
Support color correction
Cons:
No chroma key editing & no Undo & Redo option
You may face a bright glitch on the side and the videos may become freeze
Sometimes may buggy like abruptly go crashing and shutting off
Video Templates: Convenient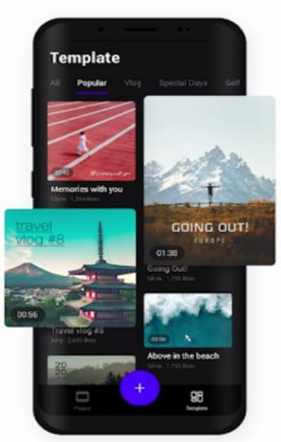 The stunning built-in video templates of Vita Video Editor help Vloggers creating an incredible video within a few minutes and are the app's USP. The templates are categorized, and you can preview them before choosing one based on the requirements.
Music Library: Popular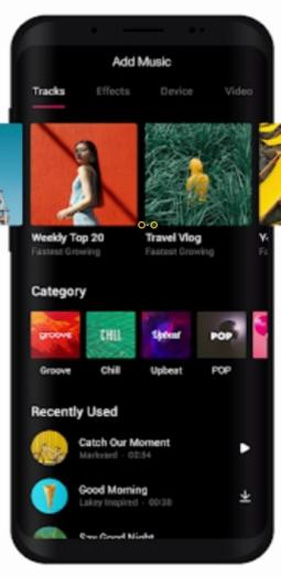 The stock collection of music is decent and helps you apply one as a background to your video. This is an alternative to the music clip that you can choose of your own for your video.
Video Transitions: Smooth
Vita offers several transitions to apply to a project. The collection is good and helps you choose the best one for your requirement. You can choose the Slide, Wipe, Push, Row, Cross, and more within Vita Video Editor
Video Filters: Visual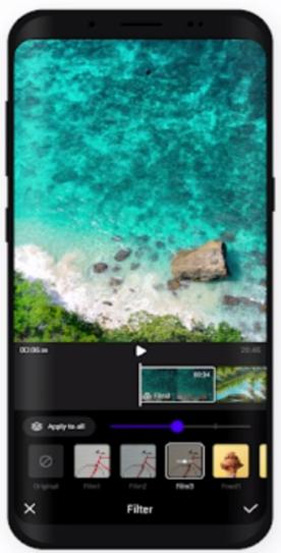 You have over two dozen filters to choose from, such as retro, vlog, portrait, mood, travel, film, and nature. You can select a single frame and apply different filters or select one and apply it to the entire video.
Video Texts: Customizable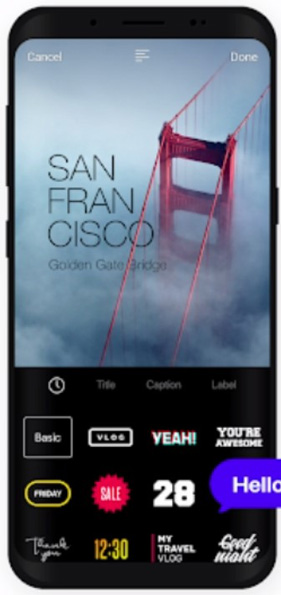 Vita Video Editor designed a load of texts that you can use in your videos. As you can see from the picture, when you'd like to add a proper text style to the foggy background, you can customize it by adjusting the text template's opacity, position, font, size, even whether it can cover the background. Sooo interesting, right? Let's come to see how to use Vita on your phone.
Best Tutorials: How to Use Vita Video Editor
Vita Video Editor is available for both iOS and Android systems. After downloading the app, you can follow the instructions below to edit an eye-catching video. Now, try to start a new project on the app or choose any one of the templates available. Vita has an extensive collection of templates, and it is easy to implement your work with those templates.
Start a New Project
You need to click the New Project icon and then Vita Video Editor will take you to the camera roll where you can select a raw clip to edit.
Begin to Edit Video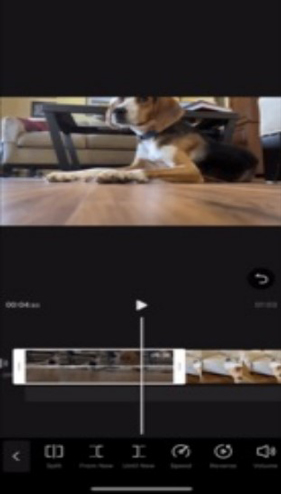 Now that you've added the video to the timeline. From the toolbar, the functions you can use include video trimming, volume adjusting, speeding controlling, mirror making, etc. To create, you can just slide every toolbar in Vita.
And even if a single clip is out of order, Vita allows you to arrange them easily, you need to: Click the Order button > Hold the clip you want to reposition > Drag it to the fit place.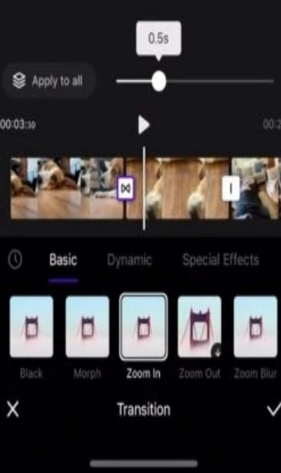 You can now use the transition effects to create a mesmerizing video. There are 3 types of transitions - Basic, Dynamic, and Special Effects. With the Basic, you'll find some classic genres of transitions like Zoom in, Zoom out, and Zoom Blur.
If you wish to add background music, you can select one from the stock library. You can then trim the music, create effects, or use other features available.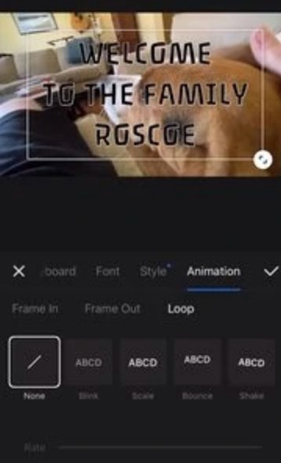 Export Videos
After completing the edits, click the Export button at the top to save the file to the camera roll. You're empowered to share the new-made videos with social webs like YouTube, Facebook, and Vimeo, and in the process, you need to give the account authority.
Best Alternative to Vita Video Editor for Windows & Mac– AceMovi Video Editor
Vita is very excellent to edit videos on a smartphone. But many users gave the feedback that Vita will lag and even go to crash and shut off. Sadly, this may lose all of the workflow data.
If you're facing the same problems and find it hard to solve them in a short time, we're suggesting you try an alternative to Vita - AceMovi Video Editor, which is a stable and reliable desktop tool for fantastic video editing.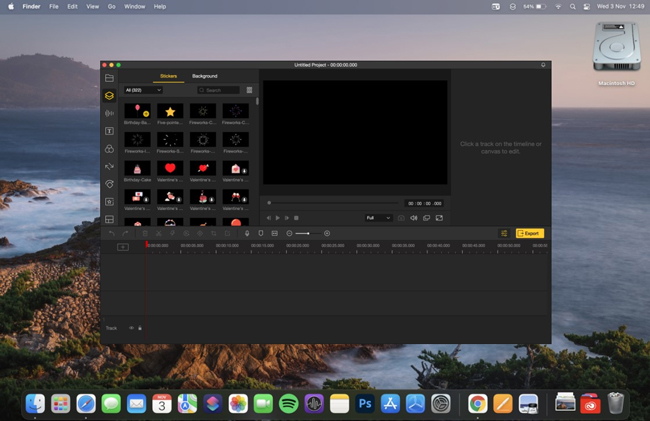 AceMovi is a solution for all your video editing requirements, as it is a blend of a screen/camera recorder and editor with plenty of effects and features. It can simplify a narrative using transitions, filters, effects, keyframing, and PiP. More importantly, AceMovi is compatible with most video and audio formats like MP4, AVI, MKV, WMV, MPEG-1, DVD, etc., and hence, you can save a file in any video format you like. Or you can choose a device or download the video as the best format for some social webs like YouTube and Facebook.
AceMovi is easy-to-navigate and clutter-free, even a user with no prior editing experience will find the needed editing tools without any hassle. And the availability of shortcut keys makes it simple to increase editing efficiency. Below, by clicking the download button you can try AceMovi directly.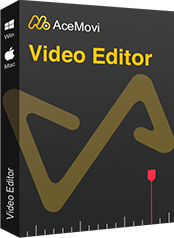 TunesKit AceMovi Video Editor
Security Verified. 5,481,347 people have downloaded it.
Pros:

Intuitive & easy-to-use interface
Most audio and video formats supported
The collection in the stock library is impressive
Available for both Windows and Mac
Trial version available
Most video formats are supported, including MKV, MPG, MOV, MP4, and M4V
Advanced effects like PiP(Make video react and duet), Split-Screen, Slow-Mo, Reverse, Blurring, Chrome Key, Audio Equalizer, etc.
Cons:

No audio-export only channel
Final Verdict
Vita is a brilliant video editing app to choose from but you may find: (a) Vita may go to crash and lag; (b) Usually, editing video with an app is inefficient for there is the batch workflow editing is hard to achieve; (c) You can edit a video easily and quickly when you find a proper video editing software on the desktop. And the points we mentioned are the reasons why we think the video editor AceMovi for PC and Mac would be better.