Short video editing has become one of the most valuable skills you need to acquire in 2022, with the demand for the skill skyrocketing in recent years. And this is especially true as more and more people are turning to digital platforms on phone like Instagram and TikTok, for the sake of both information and entertainment.
However, even if you have the skills enough to create videos, you'll find it's uneasy to get a reliable and easy-to-use video editing app. Don't worry! Based on a series of application testing, we think that Videoshop can be one of the best options for you. And below, you'll see the best review of the Videoshop Video Editor app from effects, features, and alternatives. Now, let's get started!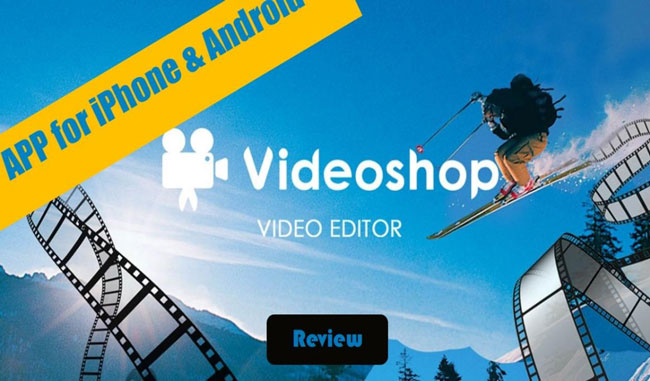 All-Around Review of Videoshop Video Editor for Phone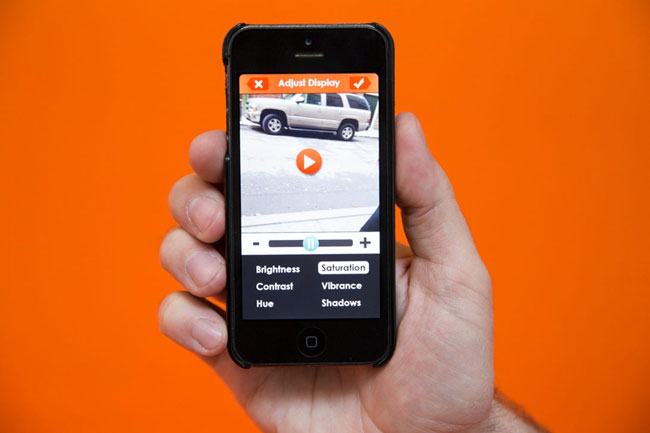 So, what is the Videoshop Video Editor? Simply put, it's a convenient and easy-to-use video editing software for mobile devices that allows short video makers and Vlog makers to edit and enhance videos by built-in tools, for instance, the trimmer, merger, cropper, light changer, etc.
With Videoshop Video Editor, you can do anything you need to make your video just based on the way you want it – from importing and cutting to adding music and special effects. Moreover, since Videoshop was designed for both iPhone and Android, you can edit your videos immediately after shooting them with your phone, and you can do so, even while you're on the go.
It'll constantly be updated to give users the best possible experience like video reversion and slow-motion. However, like with any tool, this app has certain downsides. One of the most significant ones is that you'll need to pay a monthly subscription if you want to maximize what this app has to offer. Like many video editors, Videoshop's free version leaves a branding watermark on the exported videos as well.
Pros:
Easy to use
Extensive library of available features
Compatible with both iOS and Android devices
Constantly updated for better user experience
Ideal for on-the-go video editing
Cons:
Requires a subscription to access all the app's features like watermark-free
Unfit to edit batch videos
Beginning Interface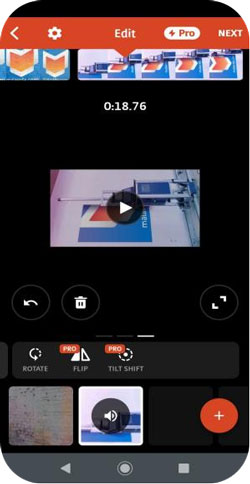 Videoshop Video Editor featured with a clean and simple interface that allows you to shoot right from the app or import previously filmed work to edit. It's very convenient and you can press the buttons to add subtitles, stickers, background music, and more elements, so even complete beginners in short video editing can find their way around Videoshop easily.
Video Trimmer & Video Merger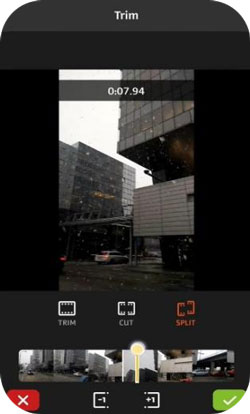 Other examples of the most notable features of this video editing app are its trim and merge features. With the trim feature, you can cut out any unnecessary parts from the video, allowing you to ensure it's just the right length for your chosen platform. You can also apply the tools of cuter and spliter in the video trimming page.
Similarly, the merger feature allows you to integrate other clips into your existing video or combine multiple clips into one. This gives you a more seamless and complete final output.
Video Slow-Motion & Stop Motion Maker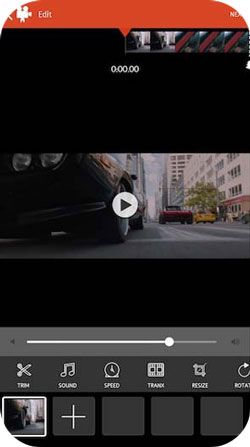 Two other features that make this app worthwhile are the slow-motion and stop motion features. The former allows you to easily slow down or speed up your video's playback speed, whether it's the whole video or just specific parts of it.
Meanwhile, the latter allows you to edit your video frame by frame and ensure a seamless transition among each frame.
Superimpose & Distort Effects
Aside from those, you also have the option to overlay other elements on top of your clips, such as another format of videos, photos, and texts, to make it more exciting. With the app's distort feature, you can also make your videos more attractive and funnier.
Sound Editing Features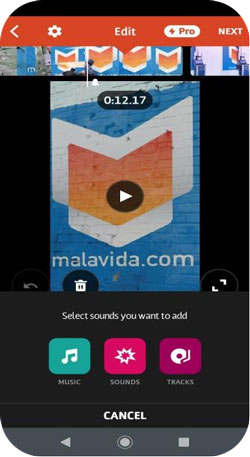 What's more, you can also edit your video's audio to enhance its overall quality. For example, you can add sound effects to specific scenes or mask external noise with some background music. Or add voice-overs to your videos, which can allow you to explain specific scenes without taking away from the visuals.
Videoshop includes thousands of online music resources and some of them are trimmed for short videos, you can navigate to the stock by going to Music > Sounds.
Video Export & Share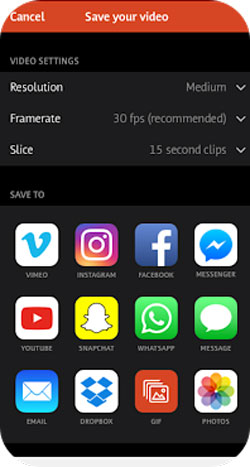 Once you're done, the Videoshop Video Editor app empowers you to export and save your final output, either on your device or cloud storage solutions. For this, you can also change the specific settings of your saved work, such as the resolution, slice, and framerate.
Aside from that, you also have the option to share it directly on your preferred online platforms like Facebook, YouTube, Snapchat, and Instagram. Of course, you can also choose to send your edited work via email.
To Download Videoshop for Free
You can download Videoshop Video Editor for free from both Google Play and Apple Store, both of the channels won't require you to pay yet you'll face the subscription options when running this app video editor on your phones.
As for editing multiple videos and applying some complicated features easier, you may want to use Videoshop Video Editor for PC, in this case, it's necessary to download an emulator like BlueStacks, but we don't think this way is efficient and practical. And in the following, I'll introduce the best alternative of Videoshop on Mac and Windows 10, 11, that's TunesKit AceMovi. Just keep reading.
TunesKit AceMovi Video Editor - Best Videoshop's Alternative to Use on Macs and Windows 10, 11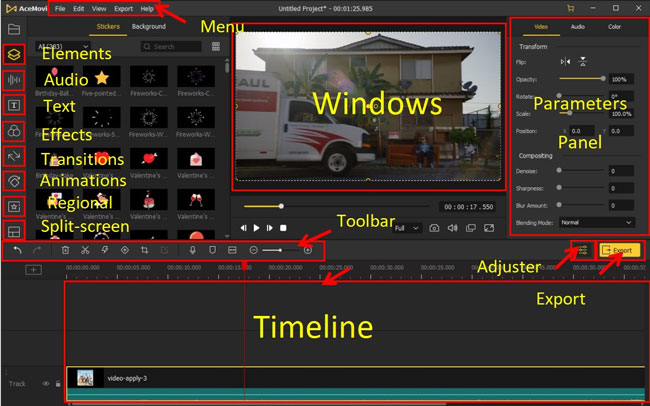 Since Videoshop is only available on mobile devices for now, if you prefer to edit your videos on PCs, the best bet must be TunesKit AceMovi , which is an excellent alternative to the Videoshop Video Editor, and it's compatible with both Windows and Mac computers. So you don't need to download an emulator just for using Videoshop Video Editor for PC.
All the features you'll need for short video editing or movie-making like Recorder, Trimmer, Cutter, Cropper, Reverser, Split-Screen Maker, Color Grading Tool, Pro Chrome Key, Mosaic Adder, Screen Blurrer, and many more are built-in AceMovi. More importantly, you can find those tools just in a manner of clips. For example, when you're planning to trim videos, on AceMovi, all you need to do is: (1) Drop videos under the track; (2) Find the toolbar to press that trimmer icon (Scissor); (3) Choose the downloading formats, for phones, videos, or social media.
Surprisingly, AceMovi authorizes users to all the common and advanced video editing features on the free version, meaning that when you've loaded the free version, you are access to any tool embedded with this program. Also, you can follow the subscription to get the watermark-free service, it's a real bargain and just needs $19.95 monthly, $39.95 annually, & 59.95 lifetimes. The 3 options come with no commitment. Just hit the road. Downloading button here!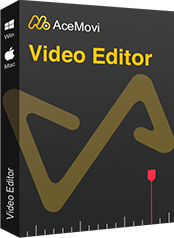 TunesKit AceMovi Video Editor
Security Verified. 8,225,423 people have downloaded it.
Pros:
Easy-to-use for beginners
Downloaded on Windows 10, 11, and Mac
A vast library of filters, stickers, text templates, music, animations, transitions, etc.
Make a Vlog effortlessly
Use PiP (Picture-to-Picture feature to make duet and react video)
More advanced plugins like Chrome Key, Blurring, Reversing, Cropping, Slow- & Fast-motion, Mosaic, and so on
Responsive effects rendering
Cons:
Stay tuned for AceMovi Online Video Editor and AceMovi VR Video Editor
Comparisons: Videoshop Video Editor Vs. AceMovi Video Editor
| | Videoshop | AceMovi |
| --- | --- | --- |
| Premium Fee | iPhone/Android | Windows/Macs |
| User Interface | Layering | Streamlined |
| Free Version | √ | √ |
| Premium Version (Fee) | √ | √ |
| Video Trim, Cut, Split | √ | √ |
| Split-Screen | × | √ |
| Picture-to-Picture | × | √ |
| Chrome Key | × | √ |
| Video Blur, Mosaic, ColorNot | √ | √ |
| Text Templates | √ | √ |
| Funny Stickers | √ | √ |
| Transitions, Animations, Filters | √ | √ |
| Learning Complexity | Easy | Easy |
Final Thoughts
While the Videoshop Video Editor is not without its downsides, it's still an overall excellent app to use if you want to improve your video editing skills to the next level. This is especially true if you're doing much of your video editing work while on the go. With that said, hopefully, this Videoshop review helped shed better light on what this unique mobile video editing app has to offer.
And if you'd like to edit videos on PC for saving time and using some advanced features, AceMovi must be your best choice! Try it!