What is your first impression when we mention a picture video? I think most users will answer a slideshow. There is no doubt that a picture video looks like a slideshow for both containing photos switching one by one. Indeed, a picture video can be regarded as another format of slideshow, which extra having background music, vivid transition, and video effects.
Though making a picture video is not a complicated process, it is a wonderful way to combine and merge memorable pictures and share with friends. Users can also add a piece of fair-sounding music to the video. It won't take too much time to create a picture video so long as to use suitable tools.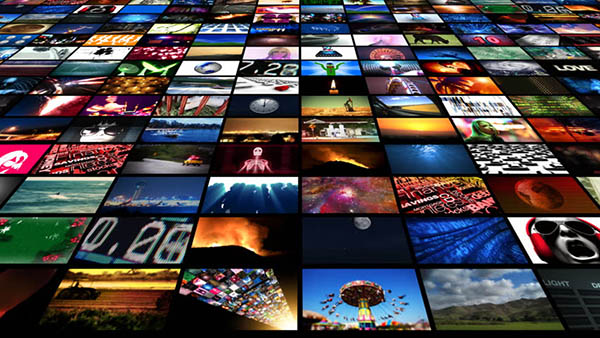 Therefore, how can we make a picture video? And what should we use to make a picture video? Here is where you can find everything you need. In this post, I will show you the best-selected picture video makers for Windows, Mac, online, and mobile phones, including free and paid.
Part 1. The Best Picture Video Maker – TunesKit AceMovi
If you are going to make a lyric video on your Windows or Mac, here I recommend TunesKit AceMovi to you. For many of us music producers, it is a capable program for making a lyric video by using built-in features like Text, Subtitles, Audio, Filters, Overlays, Transitions, Animation, and Split screen. Besides editing a video, TunesKit AceMovi is powerful at audio editing. You can use it to edit your music product with features like Denoise, Volume, Pitch, and Equalizer.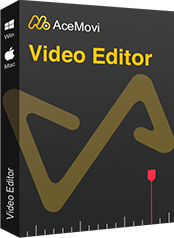 TunesKit AceMovi Video Editor
Security Verified. 5,481,347 people have downloaded it.
Easily to make a picture video within several steps
Provide both basic and advanced editing features to make videos better
Multiple filters, transitions, text, sound effects, music, etc.
A variety of output options to choose from, like format, device, social platform
User-friendly and easy-to-use interface
Now, let's see a step-by-step guide for how to make a picture video easily.
Import your video to TunesKit AceMovi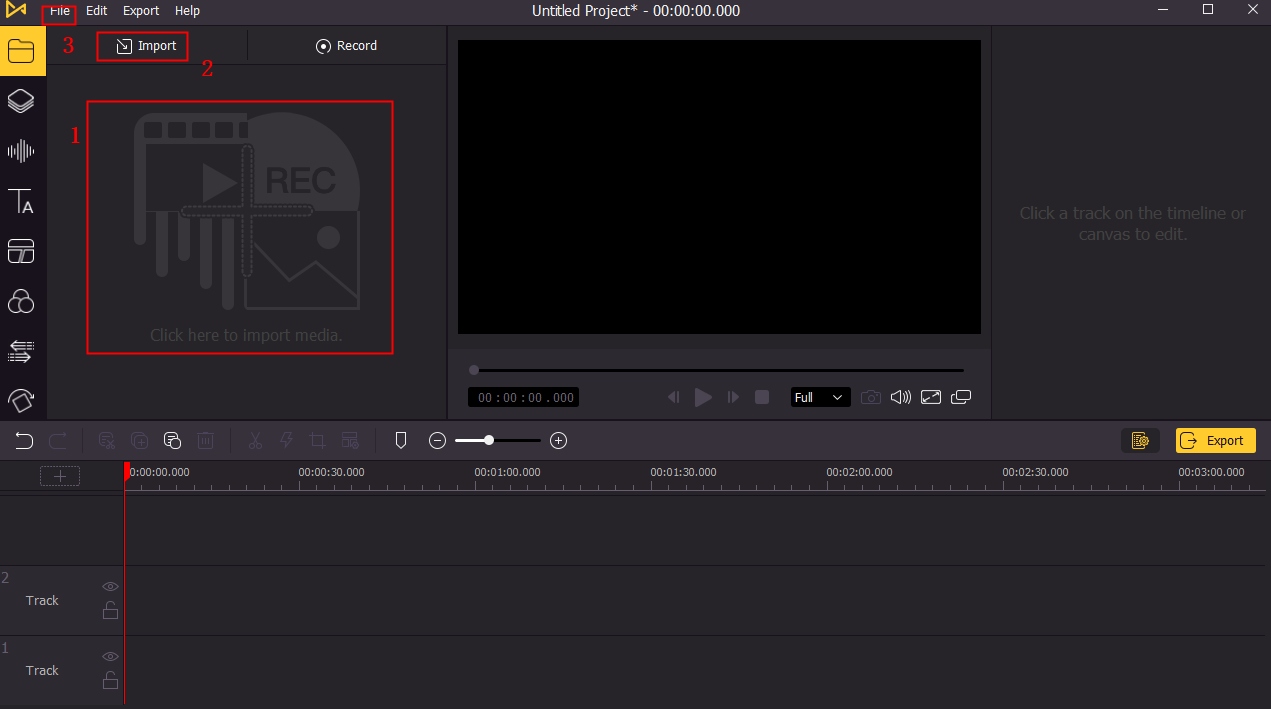 To begin with, you should import your photo and video files to TunesKit AceMovi. You can click the File tab on the top toolbar, and head for Import Media in the dropdown. TunesKit AceMovi supports mainstream video formats including MP4, MKV, AVI, etc.
Drag your media to the timeline
Then, drag and drop the target media files to the timeline directly. Users can sequence them in the track if they want. Except for adding photos and videos, you can add music to another track so that they can play parallel. Then, you can edit the audio and video files on the top-right panel, including adjusting Flip, Opacity, Rotate, Scale, Position, etc.
Add video effects to the video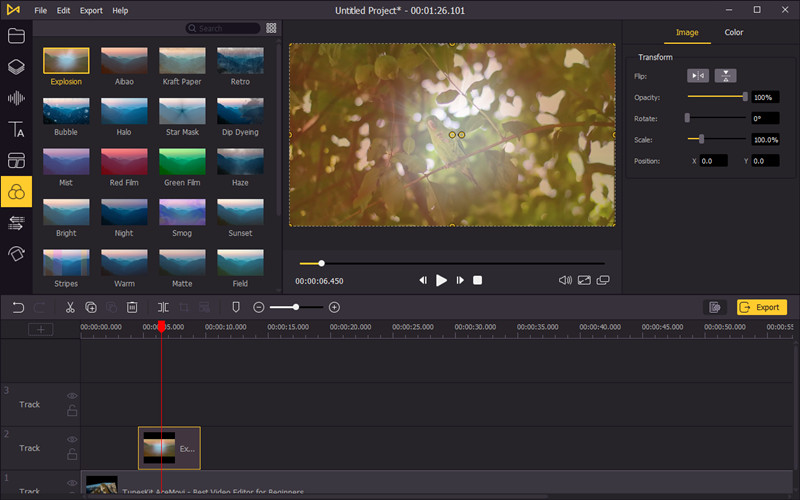 If you want, you can add some video effects to your photo video. Head for the left toolbar, and you can select any favored video editing effects to add to your videos, like transitions to make the switching between each photo more smoothly. All the video editing resources are free to use in TunesKit AceMovi.
Export your video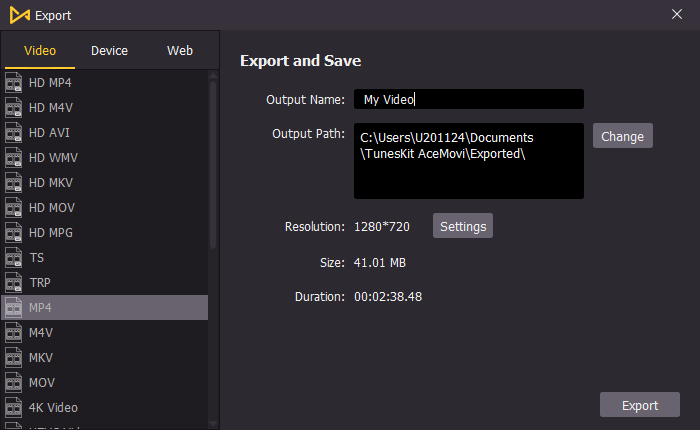 Finally, export your editing video to your computer. Click the Export button to get your works done. In the pop-up window, you can change your file names and file location. Also, AceMovi supports you to export your video to any video format and resolution.
Part 2. Video Picture Maker for Windows and Mac - Best Editing Experience
Knowing the best video editing software, here are other selected editing tools that you are able to use on Windows and Mac platforms. All the recommendations are deliberate and selective, to ensure users can enjoy the editing and make the best work.
Windows Movie Maker
Windows Movie Maker is a lightweight free picture video maker that is available on the Windows system. It has a non-linear timeline for users to add unlimited tracks to add videos and music. Because of the easy-to-use properties, users can easily merge photos and videos. What's more, Windows Movie Maker has low hardware requirements. Though you are using a low-end PC, Windows Movie Maker still won't run laggy.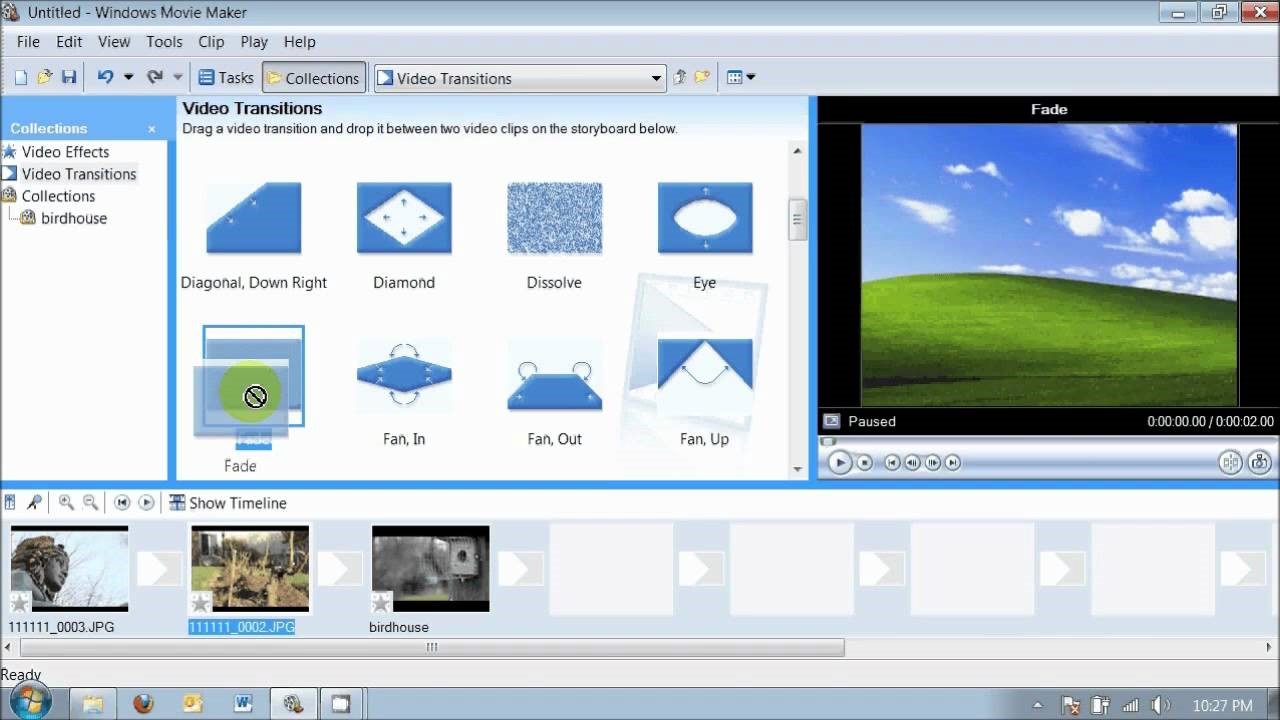 Pros:
It is a totally free video editing program for Windows users
Concise interface and easy-to-use features
It allows users to upload works to social media directly
Cons:
It is not available on Mac and supports limited formats
OpenShot
OpenShot is an all-platform, free, and open-source video and picture maker that you can find on the internet, including Windows, Mac, Linux, and ChromeOS. OpenShot comes with various video editing features like Trim, Slice, Keyframes, Color Invert, Adjust Brightness, Slow Motion, Time Effects, and so on. Making a picture video is an easy job using OpenShot. Add the target media files to the library and then add them to the tracks. OpenShot supports unlimited tracks and layers you can add as many photos you want to it.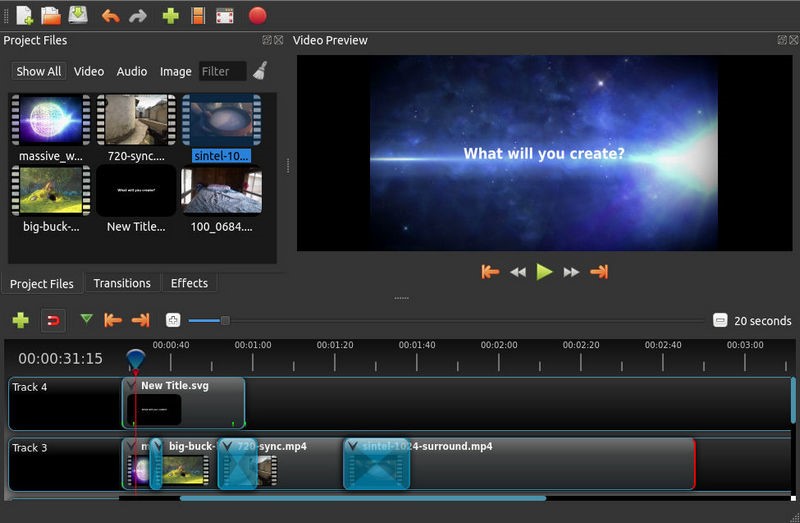 Pros:
Supports all platforms including Linux and ChromeOS
It is an ideal choice for video editing beginners to start video editing
Has 70+ languages built-in
Cons:
Making advanced editing is not an easy job using OpenShot
HitFilm Express
HitFilm Express is a powerful picture video editor that provides free visual effects without any watermark left. One of the features of HitFilm Express is multi-cam video editing. Users are able to edit different cameras with the two preview windows of HitFilm Express. Besides, you can use the built-in camera to capture your video screen and camera. Furthermore, when editing a photo video with music, HitFilm Express provides an audio waveform to make it convenient in audio editing.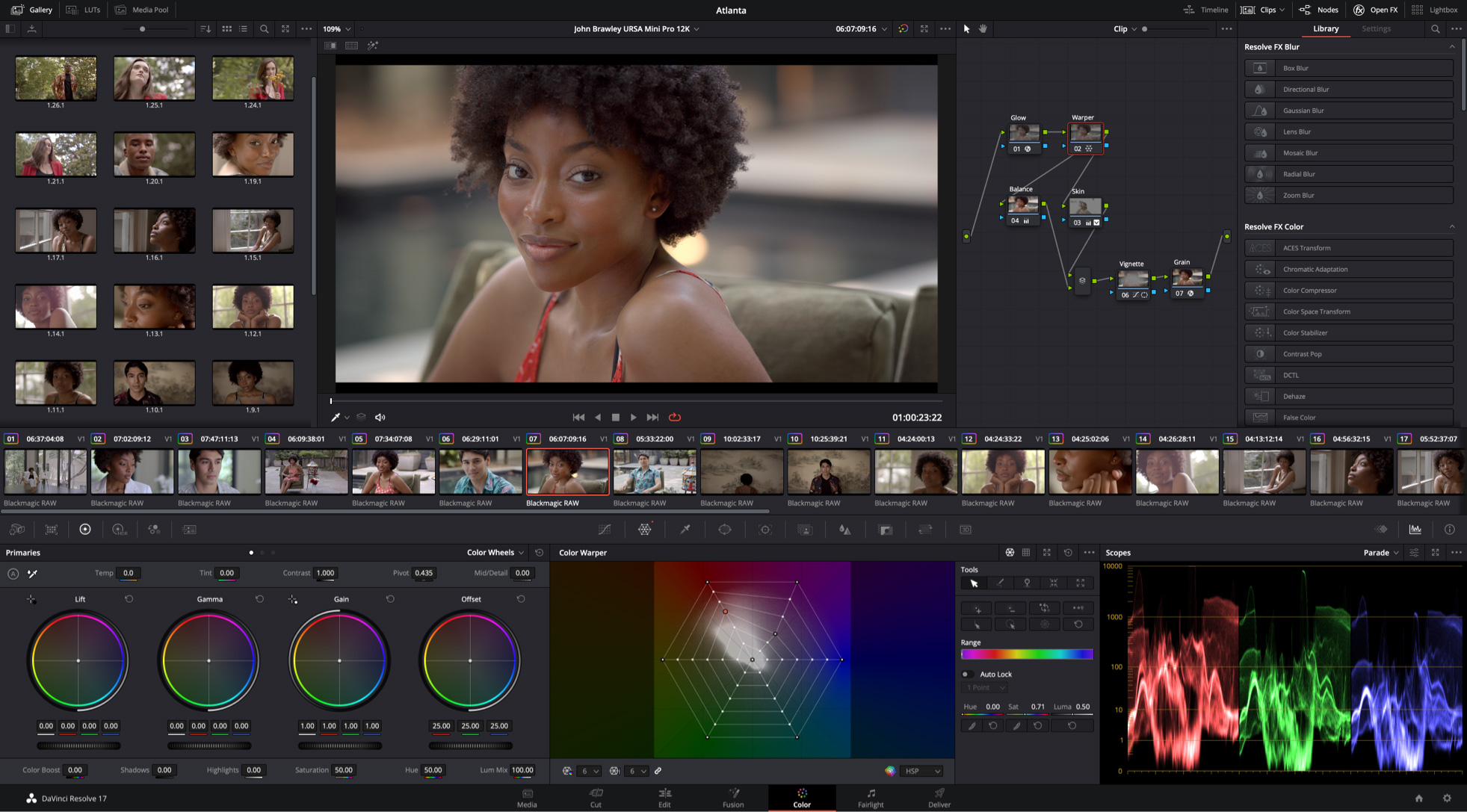 Pros:
Basic video editing features are available to use for free
Supports 4K video editing and professional visual effects
Has a hardware acceleration to stop it from running slowly
Cons:
Many professional video editing features need to purchase
| | TunesKit AceMovi Video Editor | Windows Movie Maker | OpenShot | Hitfilm Express |
| --- | --- | --- | --- | --- |
| System Requirement | Mac/Windows | Windows | Mac/Windows | Mac/Windows |
| Input/output formats | More | Fewer | Fewer | More |
| Advanced video editing | √ | × | √ | √ |
| Unlimited editing tracks | √ | × | × | √ |
| Detach audio track | √ | × | × | × |
| Ease of use | √ | √ | √ | × |
| 4K video editing supports | √ | √ | √ | √ |
Part 3. Video Picture Maker Online - Make It Without Downloading
Kizoa
Kizoa is an online video picture maker that users can use to create stunning content. It comes with Movie Maker and Collage Maker and is dedicated to picture video making. Though it is a web-based video editor, it has a fast uploading speed users can upload a bulk of pictures or video resources within several seconds. You just need to drag your media resource to it and place them in the order you want. Also, Kizoa offers various picture templates for users to use for free. Basic editing features are offered in Kizoa and users are able to add editing effects by dragging and dropping.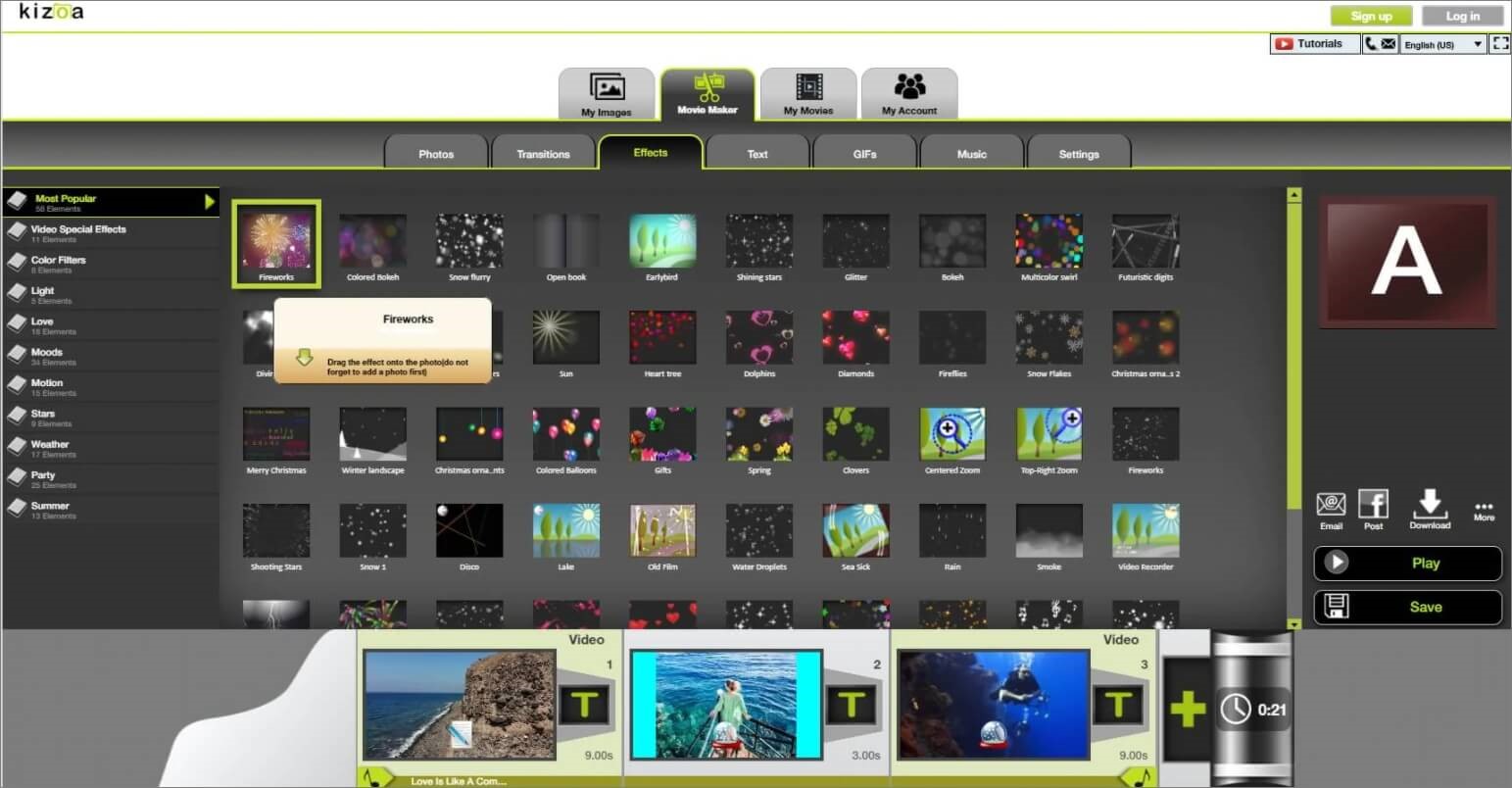 Pros:
Has a mount of free photo and video resources
Can export the videos to social media directly
Has basic video editing features to enhance the video
Cons:
It is not a non-linear video editor
Video editing is not conveniently enough
Animoto
Animoto is a recommended online video picture maker that can simply merge pictures and videos with music. The Design feature of Animoto enables to add Themes, Video settings, Text settings, and Watermarks to the video. The interface of Animoto is concise that you can easily use it to make a wonderful picture video though you are a video editing beginner. The Themes function is the most effective feature of Animoto, which helps you add color, font, style combos curated within one click. However, Animoto has limitations to a free account in watermark and resolution. Your videos will be limited by a watermark and resolution up to 720p until you purchase a professional license.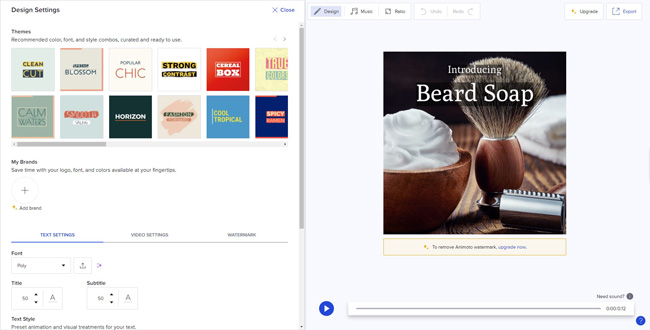 Pros:
Offering fashion and popular text styles can free to use
The Theme feature is a one-click tool to add various effects to the video
Has a 16:9 and 9:16 video editing
Cons:
Unclear instructions for users to use this product
Free account has too many limitations
Biteable
Overall, Biteable will never let you down as a multi-functional video picture maker. It is an ideal choice for making a short video within a few minutes. It has a video track and audio track with freely editing supported. Biteable has Animations and Video & Images stocks for users to add to their videos. When you add your video and images media to the timeline, you can easily drag them to change the order and duration. Users can even edit the videos that others have completely made by changing the background, text, music, and video style. Nevertheless, just like Animoto users should purchase a premium account to remove the watermark.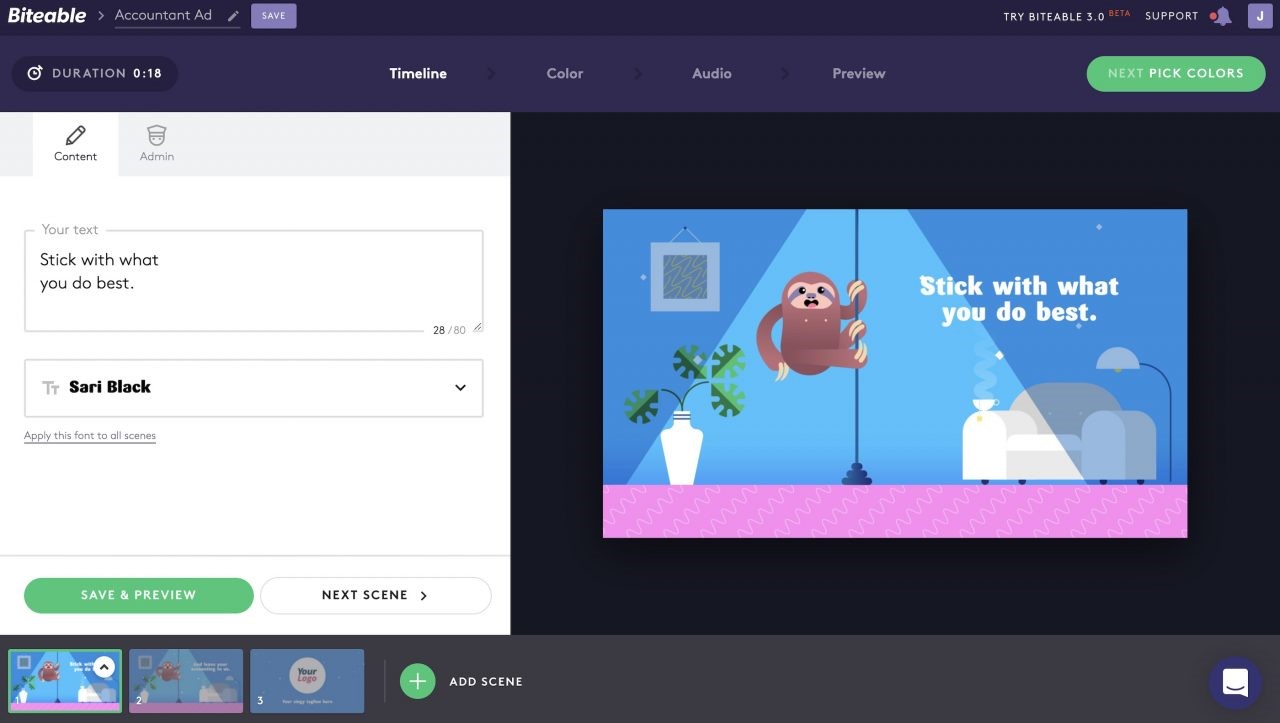 Pros:
Has two tracks for video and audio editing dividedly
Uploading and video building speed is quick
Will create a link for users to watch their creations online
Cons:
Unable to customize all the video parameters
Part 4. Picture Video Editor for Android and iOS - The Most Convenient Choices
InShot
InShot, an all-in-one picture video editor App, performs perfectly both in video and picture editing. It is available on Android and iOS, coming with features like transition effects, emoji, text, keyframe, slow motion, etc. Not only editing features, but InShot also enables users to capture moments in daily life. In video editing, users can use the non-linear timeline to trim, merge, or replace the picture video.
With photo editing, InShot supports different photo formats and ratios that can meet all your needs and provides several stickers and memes to make your photos funny. You can download InShot in AppStore or Google Play for free.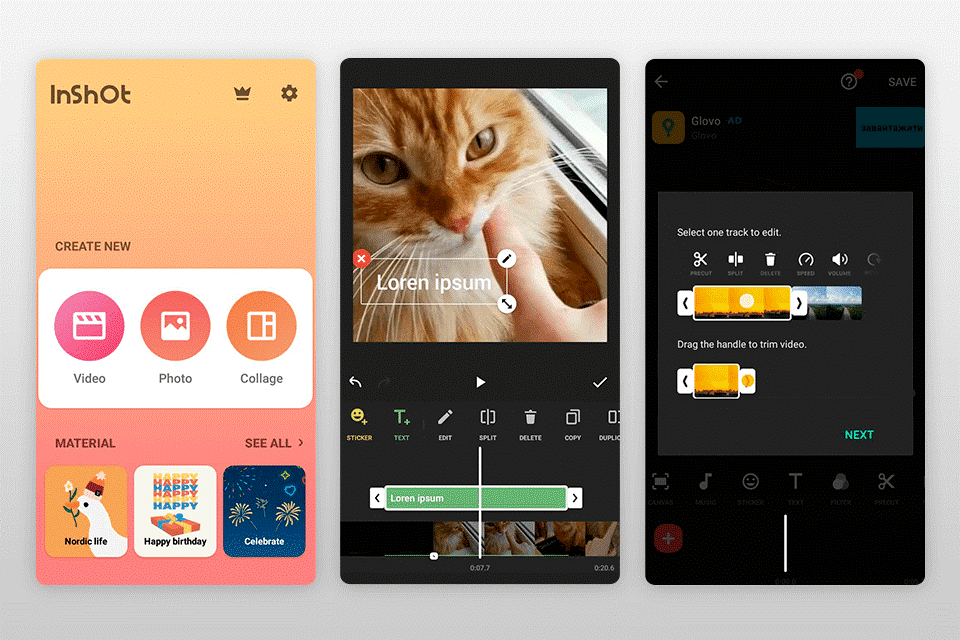 Pros:
Professional in video and photo editing
Beginner-friendly editing feature and interface
The chroma key feature is useful to make funny editing
Cons:
Is only appropriate for simple video editing
Magisto
Why Magisto appears in this post is because of its eye-catching editing feature. As a famous video picture maker app, you can use Magisto to make picture videos with music with several clicks. It allows users to customize the video clips by adding video effects like text, filter, background, or other graphics. Once users had finished the video creation, they will be allowed to share it on social media platforms like YouTube, Twitter, or Facebook. Sharing with friends by mailing apps is also supported in Magisto. If users need to add music to the picture video, you can select anyone from the vast royal-free music library.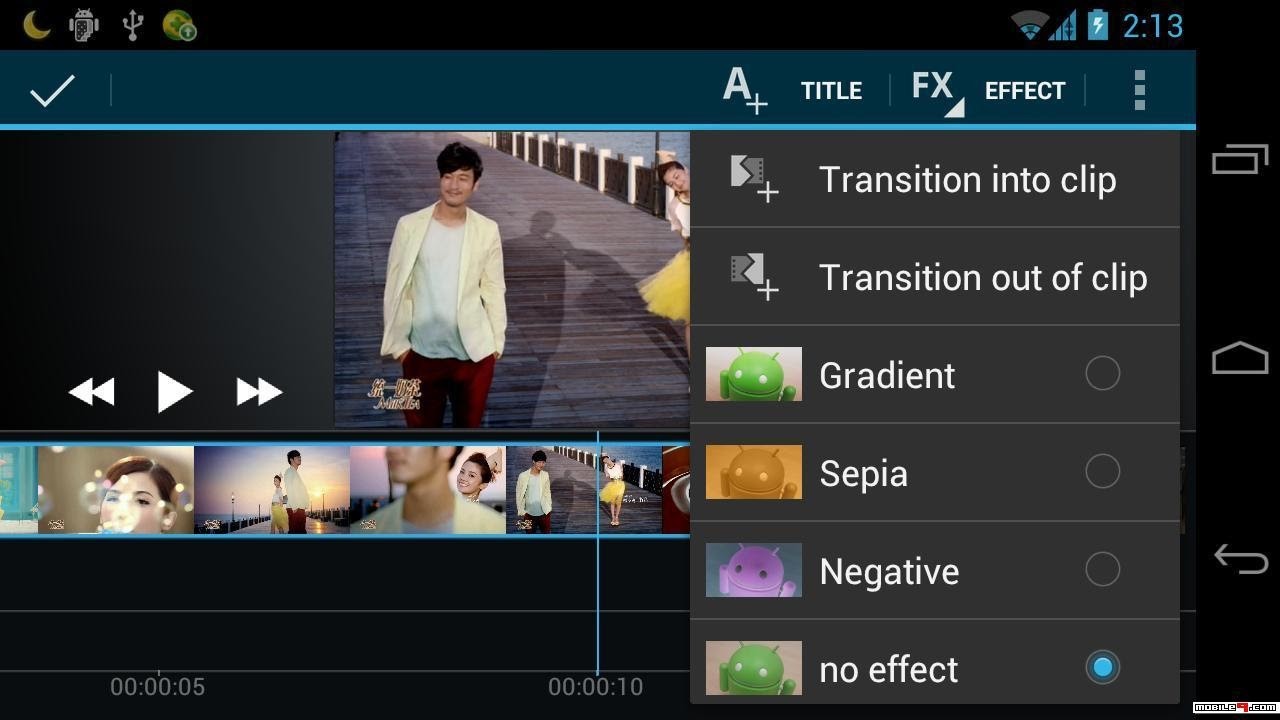 Pros:
Can freely set the video duration and text font
Has various video editing resources and effects to add to the video clips
Running smoothly even you are editing a huge project
Cons:
The free version is limited up to 5 min length
iMovie
As an iOS exclusive video picture maker, iMovie is remarkable and stands out because of its cross-platform editing between iPhone, iPad, and Mac. iMovie is the quickest way to create a simple picture video by combining pictures and videos. It is an Apple official video editing tool that can be downloaded from AppStore and used the full feature for free. Like common mobile editing tools, iMovie brings operability that everyone can create cinematic content without meeting hassle. For those longtime iOS fans, iMovie is the best mobile editing program, though it is not aimed at advanced and professional editing.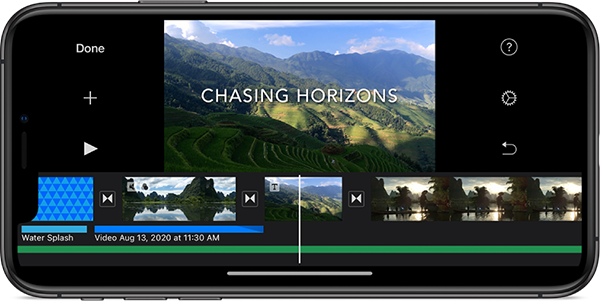 Pros:
It is a totally free video editing program on iPhone/iPad/Mac
Fast rendering speed without data loss
Will automatically sync your projects between different iOS devices
Cons:
Crashes sometimes when editing heavy projects
Part 5. The Bottom Line
That's all the selected video picture maker recommendations for you including Windows, Mac, online, and mobile devices. Here is a simple conclusion for you to pick your favorite one up. If you require advanced video editing features, I think a desktop program should be the first and only option for you to choose. Among the 4 video editing software that I had mentioned in the above content, I think TunesKit AceMovi is the perfect one to meet your needs in video editing.
In comparison, a web-based and mobile video picture maker is much more suitable for light users. Making advanced editing using tools online or mobile will get half result with twice the effort, because of the limitations of hardware and built-in features. However, a mobile or online video editor allows users to create their content without a time limit.
In general, every picture video has its pros and cons, and what fits is best. To know what you are going to create, and figure out the best choice to start your picture video creation with these stunning editing tools.