While it's inaccessible to reverse a video on iPhone inner systems by far, so iPhone users often have to download third-party video reversion applications in order to put a video in reverse on iPhone, whereas some of those apps may either contain many pop-up ads, low-quality effects, or carry lots of chargeable items. To avoid such a problem, you might ask: isn't there any way to reverse video on iPhone under the circumstances of no watermark, app-free, and high-quality at the same time?
Alright! That's what we've made for you in this post – two best free iPhone video reversing methods, including the one that without using an app. Also, there's software in the last section specialized for editing your reversed videos with a suite of fantastic & pragmatic features as well as hundreds of video elements like filters, texts, stickers, and animations, etc. Just follow me!
Ⅰ Reversing a Video on iPhone Without App Downloading & Watermark – Ezgif (Online)
How can we reverse videos on iPhone without any app downloading? That must be Ezgif. Deemed as one of the best online video reversers, the Ezgif can be used to make video reversed without downloading extra iPhone apps from App Store and you can make the sound reversed or muted when reversing videos before downloading your fruits.
Besides, Ezgif gets a very sleek and simple layout and are available to the functions of GIF Maker & Optimizer, Video-to-GIF, Video Resize & Reversion, Crop, Split just on one screen. Now let's see the details.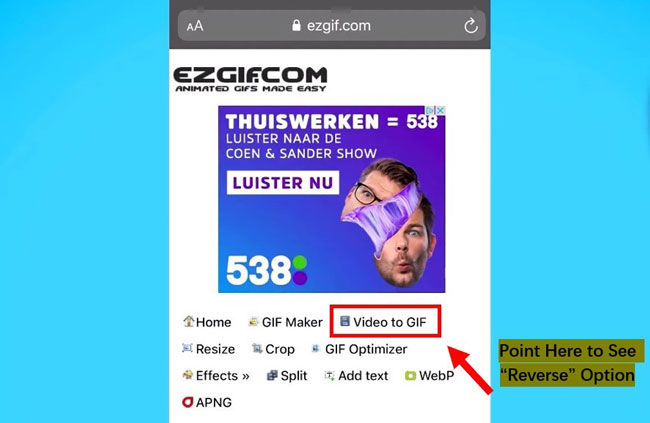 Visit Ezgif Online
Come here to get into Ezgif online then click the tabs "Video-to-GIF" > "Reverse". Both the ways of posting your preferred videos from the iPhone album or copying-n-pasting the URL in the search line directly are feasible.
Note: Ezgif supports common video formats like MP4, WebM, AVI, 3GP, MPEG, and more, but you have to notice that the size should be limited to less than 100MB.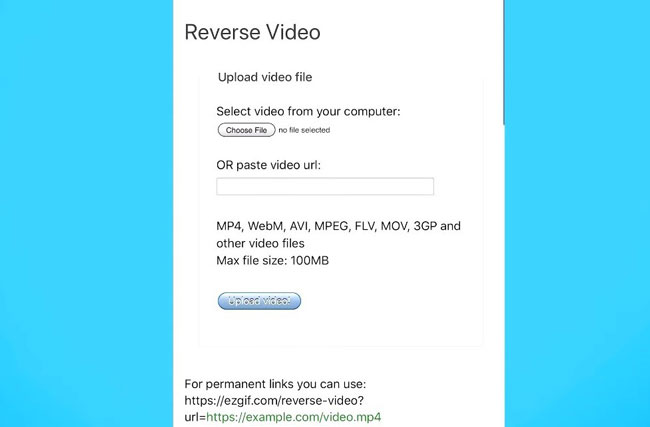 Relevant Settings
It's allowed to preview the reversed videos in real-time for endless times and check the related parameters like File Size, Duration, Type, Height, Width, Height, or Length under that playing window. Moreover, here you should set whether to reverse or mute the sound in the exporting video as well as the outport format (actually, the exporting formats you can choose are very few compared with importing, whereas usually there's the original one for you to pick up).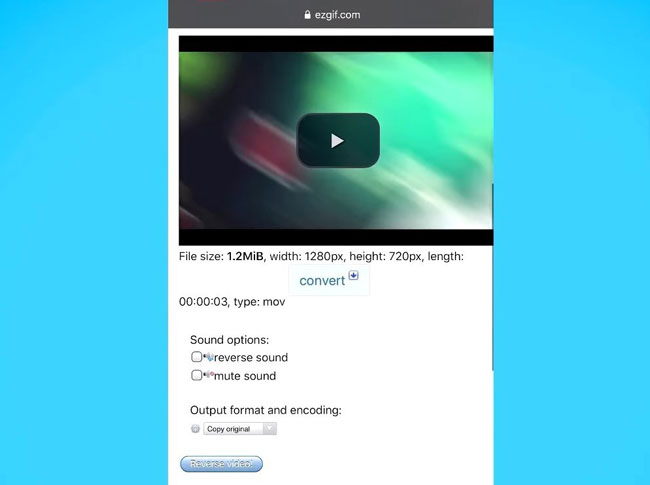 Download & Share
On the next page that pops up after you hit the reversion icon, you can find the options such as Save, Add Subtitle, Speed, or Cut, etc., just press that Save tab to download the reversed videos to your iPhone.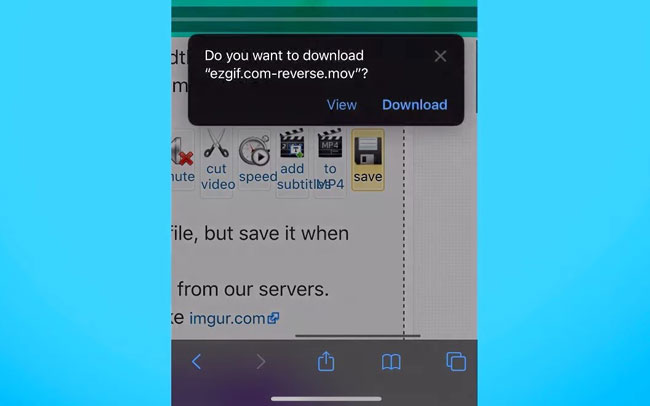 Now, you've reversed the videos successfully in three steps on iPhone, remember what we've said? There's no watermark added and no pay needed, at the same time, the icon in the right above allows you to share the videos you've just reversed through AirDrop, Messages, Mail, Ins, Facebook, or Teams, and so forth.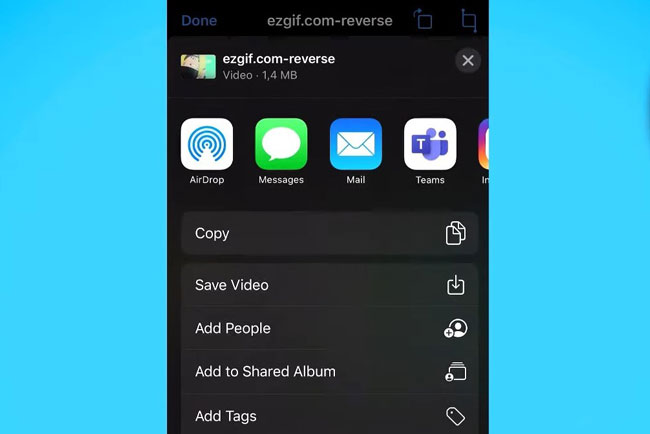 Ⅱ Reversing a Video on iPhone by a Third-Party App with No Watermark – Videoleap Editor
Want to blur pictures just by an iPhone device? Next, we're going to share with you three ways of blurring pictures on the iPhone, it is amazing, right? Let's have a try right now!
Started with PORTRAIT to Blur while Taking Photos
"How can I reverse a video that is more than 100MB or even bigger?" And I believe that Ezgif may be unfit to apply when you're demanding an app for video reversing on Apple Store with a safer environment and more advanced reversing features, and here must be what you want – Videoleap Editor by Lightricks App.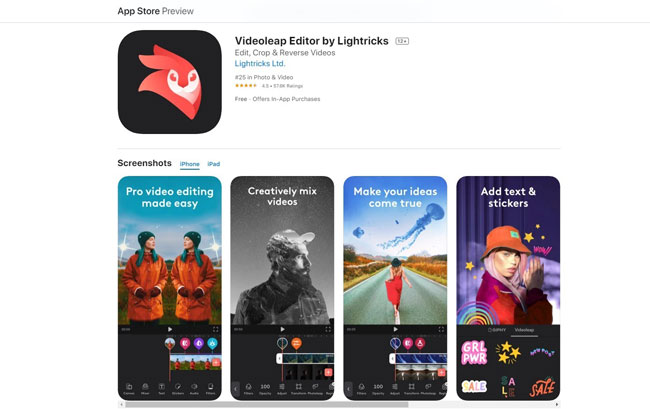 Get Videoleap from App Store
Videoleap Editor gets 4.5 marks from 57.6k ratings and ranks NO.25 up to now, besides, Videoleap takes up 182.5MB on your iPhone, iPad, or iPod Touch and requires iOS 13.0 or later system. After you've downloaded and launched it, see the "+" sign? Press it to add a new video project.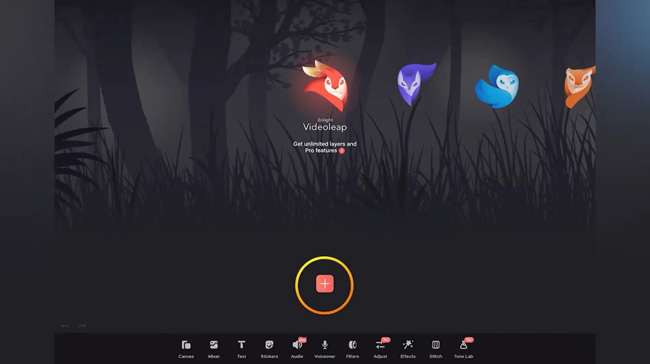 Start Video Reversion
Videoleap shows your wanted video with the motion-tracking feature so that you can see all the keyframes within videos. And more options like Canvas, Mixer, Text, Audio, Voiceover, and Filters, etc. are listed below.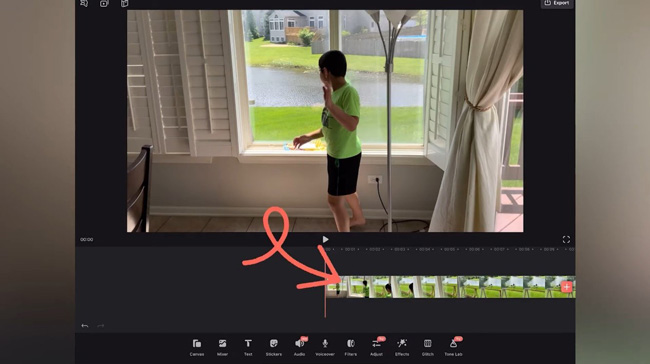 Right here, you should tab on the timeline to choose "Reverse" which is placed in the middle of the timeline, details like this: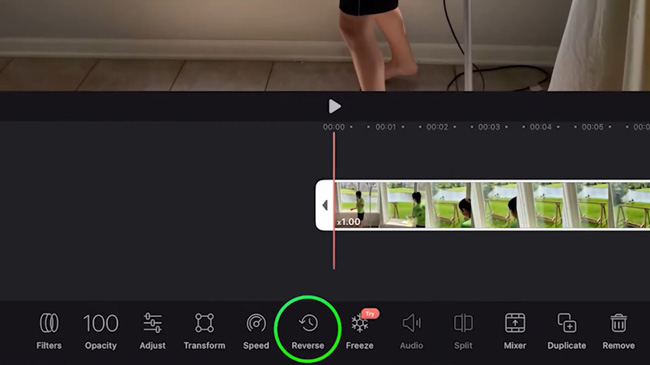 Parameters Settings & Reversed Videos Export
Resolutions can be controlled as 360p, 480p, 720p, 1080p as well as 4k and Frames as 24 to 60 in response to your preferences. Afterward, export it to your iPhone via the Photos, Message, or More.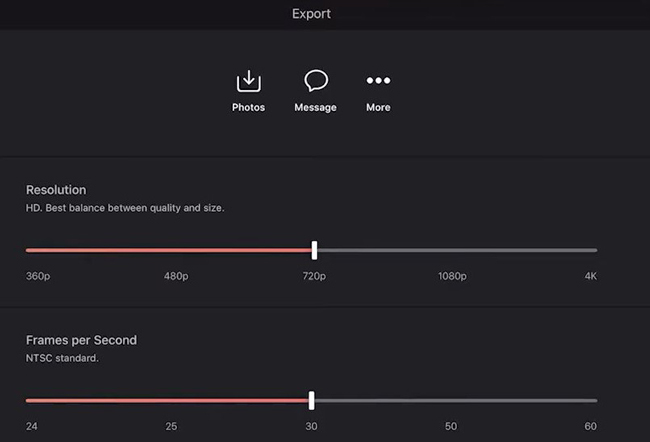 Ⅲ The Best Reverse Video Editor on Desktop – AceMovi Video Editor
Here another question comes forward: how can we polish our videos after reversion with ease? Definitely, it's only three or four steps in reversing videos, but is it possible to edit videos like that? Easy yet comprehensive at the same time? AceMovi Video Editor must be the software that catches your appetite – doing video editing after reversion, decoration, recording, creating, conversing, faster or slower speeding, & sharing, etc. in a manner of fewer workflows and minutes. Here's an Overall View of AceMovi from UI, Video Formats, and some outstanding features.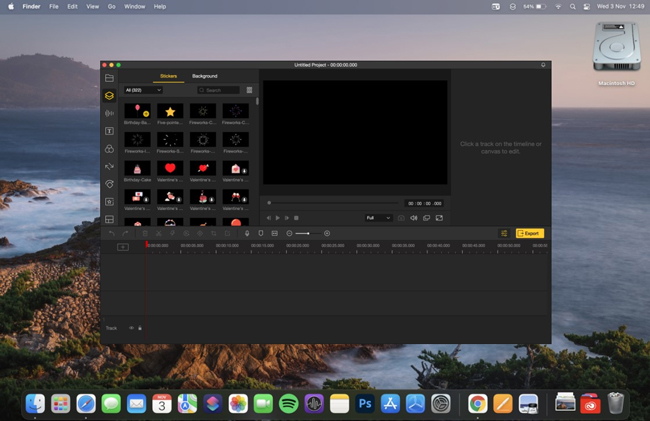 AceMovi has embedded with an easy-to-navigate layout and many fast-passing tabs, for instance, you can easily find the background music and sound effects in the left item tray where also contains texts, filters, overlays, transitions, & animations. Or you're empowered to Shear, Copy or Paste, Split, Speed + or -, Crop and Zoom, and Keyframing just under the toolbar.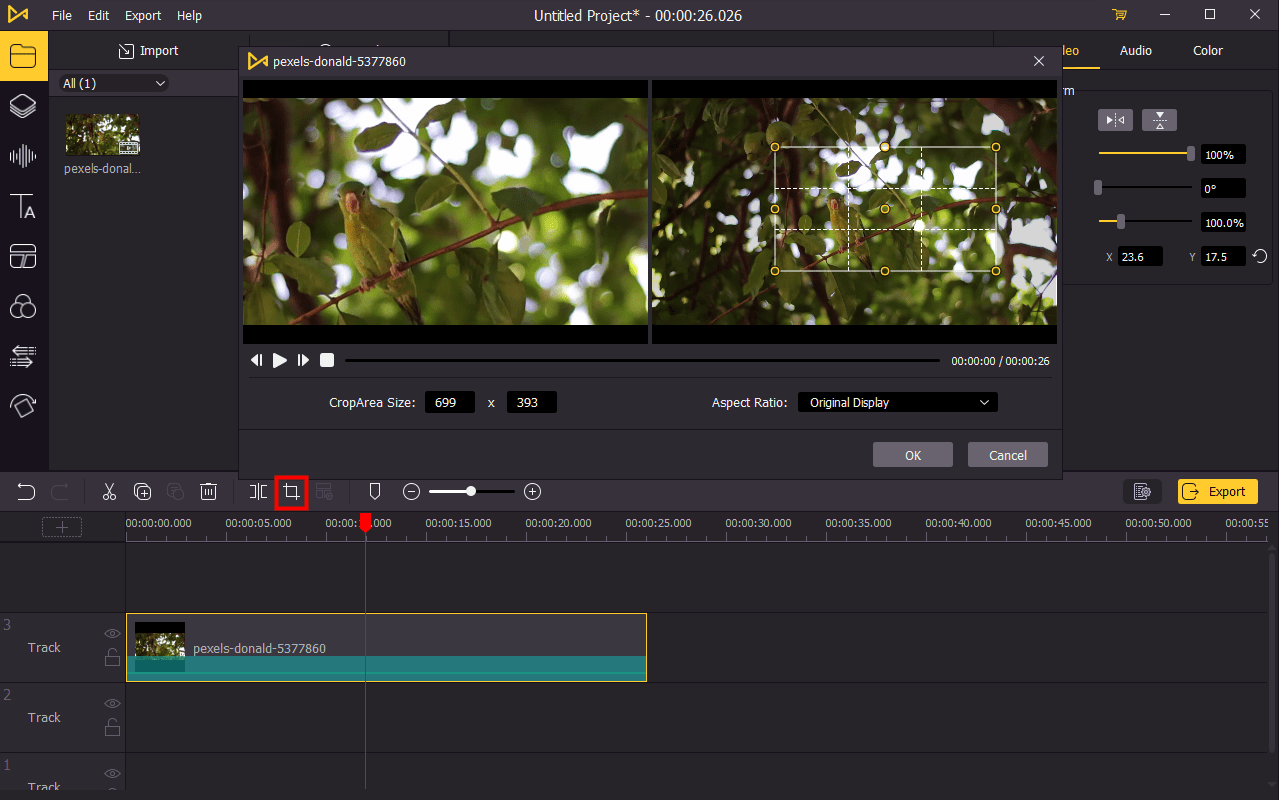 Let's take the Split tab as an example, which you can find on the toolbar (see the above image): when you want to cut away the unnecessary duration of the reversed videos such as the watermark in the beginning or end, you just need to move the red controlling line left-to-right to hit the split timing point and then click the split tab.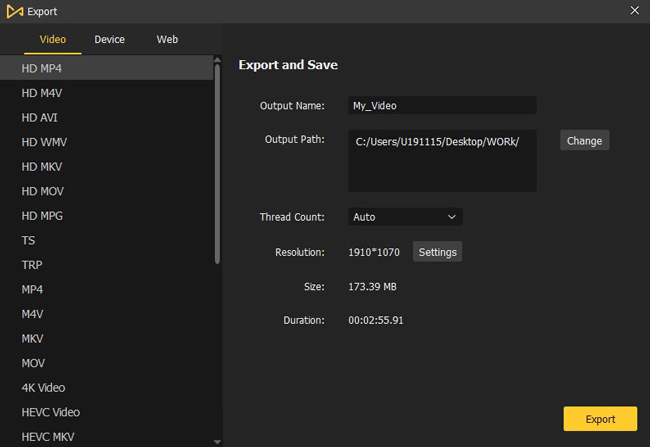 Besides, AceMovi comprises most of import and export video formats so that you can post the video clips from your iPhone without any hassle and the export channels have been separated into Video (MP4, M4V, MKV, MOV, AVI, MPEG – 1/2, and more), Device (iPhone, iPad, Apple TV, Galaxy, Huawei, Google, HTC, and more), & Social Webs (YouTube, Facebook, Vimeo, FLV, and more).
Ⅳ Finally
Let's make a short conclusion of the two ways of reversing videos on iPhone. Ezgif becomes more and more popular nowadays for its loyalty-free & integrated features and by which you don't have to download an app to reverse iPhone videos, however, it requires higher speed of internet quality and limits the size of your videos that can be uploaded to. By comparison, the Videoleap Reverser makes it possible to reverse larger-sized videos and provides more video editing functions on your iPhone, however it requires you to download the app on iPhone in order to get the video reversed.
And if you want to post, edit, or share your reversed videos on Mac and Windows systems, AceMovi must be a good option for it can help you manage multi-tasks of video editing and apply more intriguing video elements.
In short, you have to consider much more when it comes to reversing video on iPhone and choosing the suitable video reverser and editor no matter by an app or without an app, luckily, those three tools can be tried for free all the time. And hope what we've recommended can make a difference to your decision.