Lyric Video means a video that contains the content of what the singer is singing, was first created in 1988 by Bobby Brown with his song Every Little Step. As time goes by, lyric videos have become a popular format of music videos. More and more music producers upload their lyric videos to social platforms like YouTube and Twitter.
Creating out a top-rank lyric video requires expert skills, and only a seasoned video worker can get the job done perfectly. But when we see attractive lyric videos, we would also want to make a piece of one by ourselves even it is not at the top level.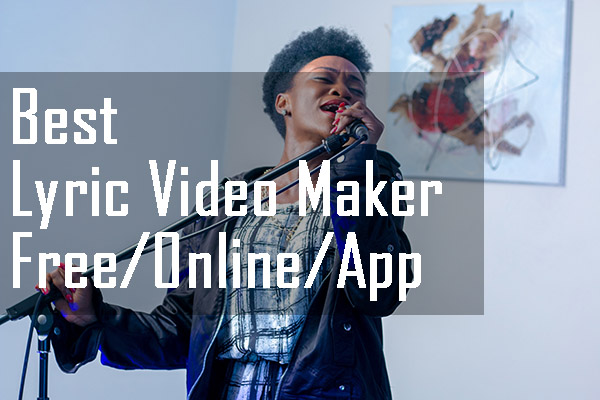 So, can we make a lyric video by ourselves at home? The answer is absolute YES. In this post, I will show you some Lyric video makers, which enable you to add animated words, add transitions to your video, or other common video effects. Except for adding video effects, the following products are available on Win, Mac, Linux, online, and mobile phones, including free and paid.
Part 1. The Best Lyric Video Maker for Win/Mac - TunesKit AceMovi
If you are going to make a lyric video on your Windows or Mac, here I recommend TunesKit AceMovi to you. For many of us music producers, it is a capable program for making a lyric video by using built-in features like Text, Subtitles, Audio, Filters, Overlays, Transitions, Animation, and Split screen. Besides editing a video, TunesKit AceMovi is powerful at audio editing. You can use it to edit your music product with features like Denoise, Volume, Pitch, and Equalizer.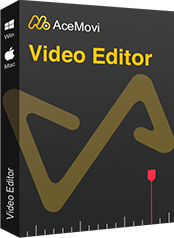 TunesKit AceMovi Video Editor
Security Verified. 5,481,347 people have downloaded it.
Easily to make a lyric video on PC or Mac
Provide both basic and advanced editing features to enhance video
Multiple filters, transitions, text, sound effects, music, etc.
A variety of output options to choose from, like format, device, social platform
User-friendly UI and easy to operate
Now, Let's see how to make a lyric video using TunesKit AceMovi.
Upload your media files to TunesKit AceMovi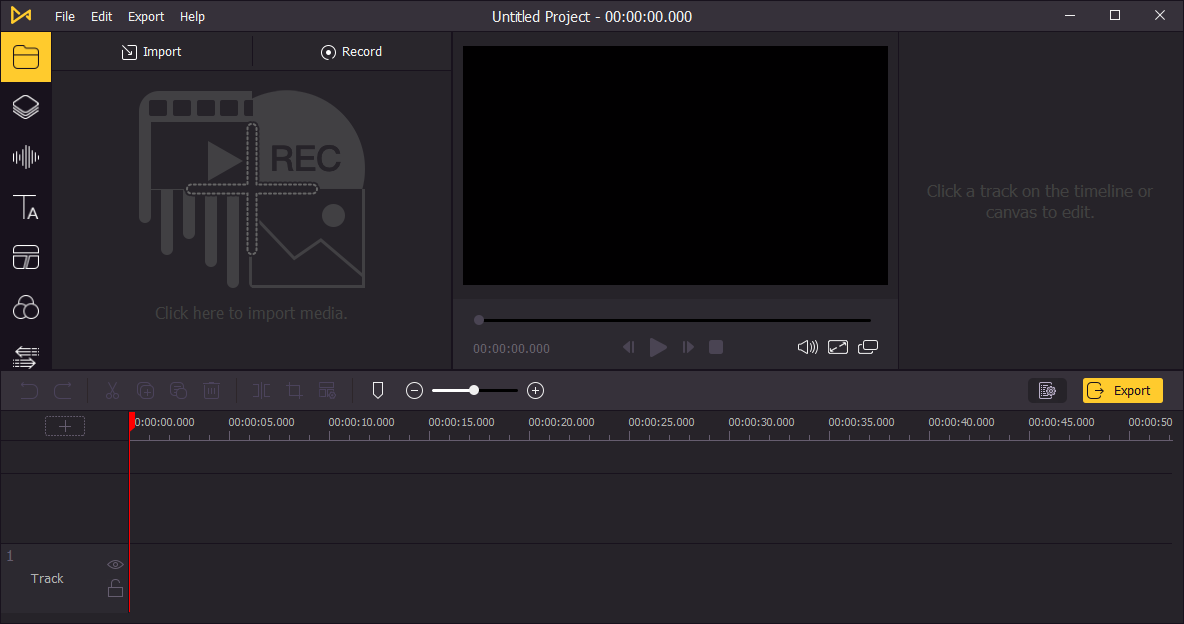 First, you should upload your music video to the TunesKit AceMovi library. You can drag and drop your media files to TunesKit AceMovi directly. Or click the File button on the top toolbar, and there is an Import Media in the dropdown. Click it to upload the local files to TunesKit AceMovi. AceMovi supports various video formats like MP4, AVI, MOV, MKV, and so on.
Add your music video to the timeline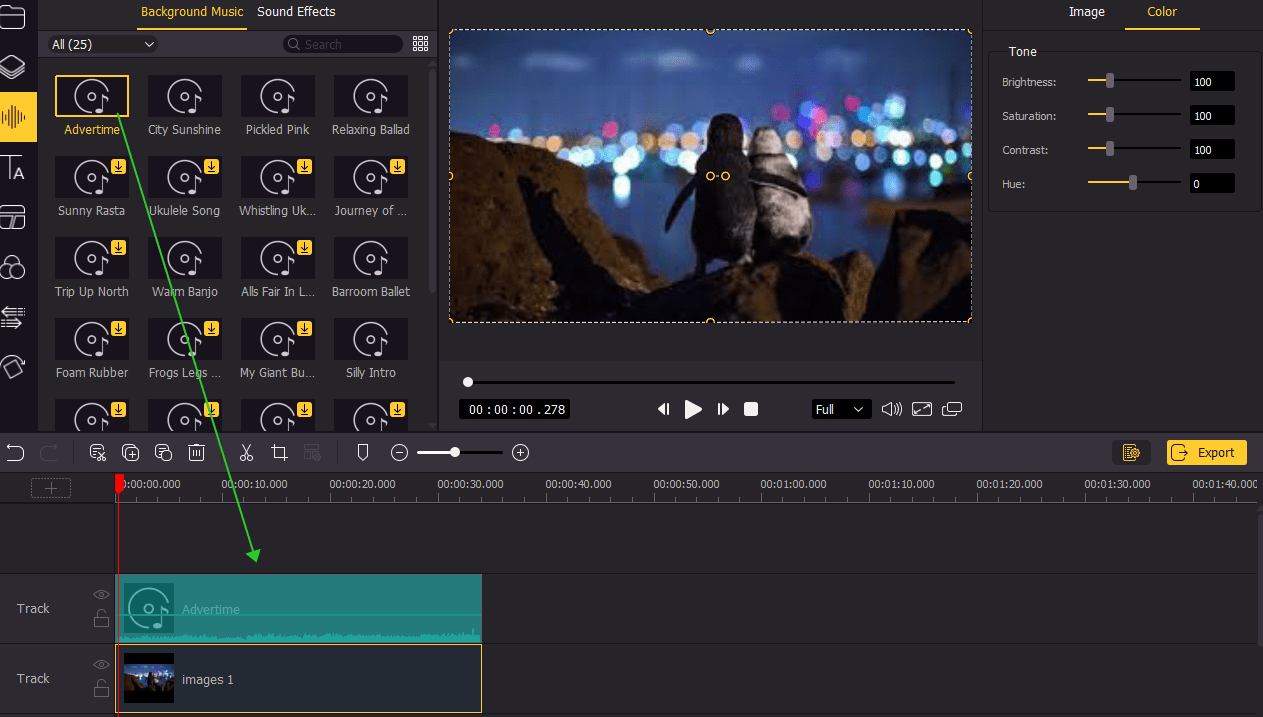 You can directly drag your media files to the timeline. Then you can start the editing. Users are able to build unlimited tracks in the editing timeline. Select the video you want to edit, and you can customize the opacity, rotate, scale, and position on the top-right editing area.
Add lyrics to your video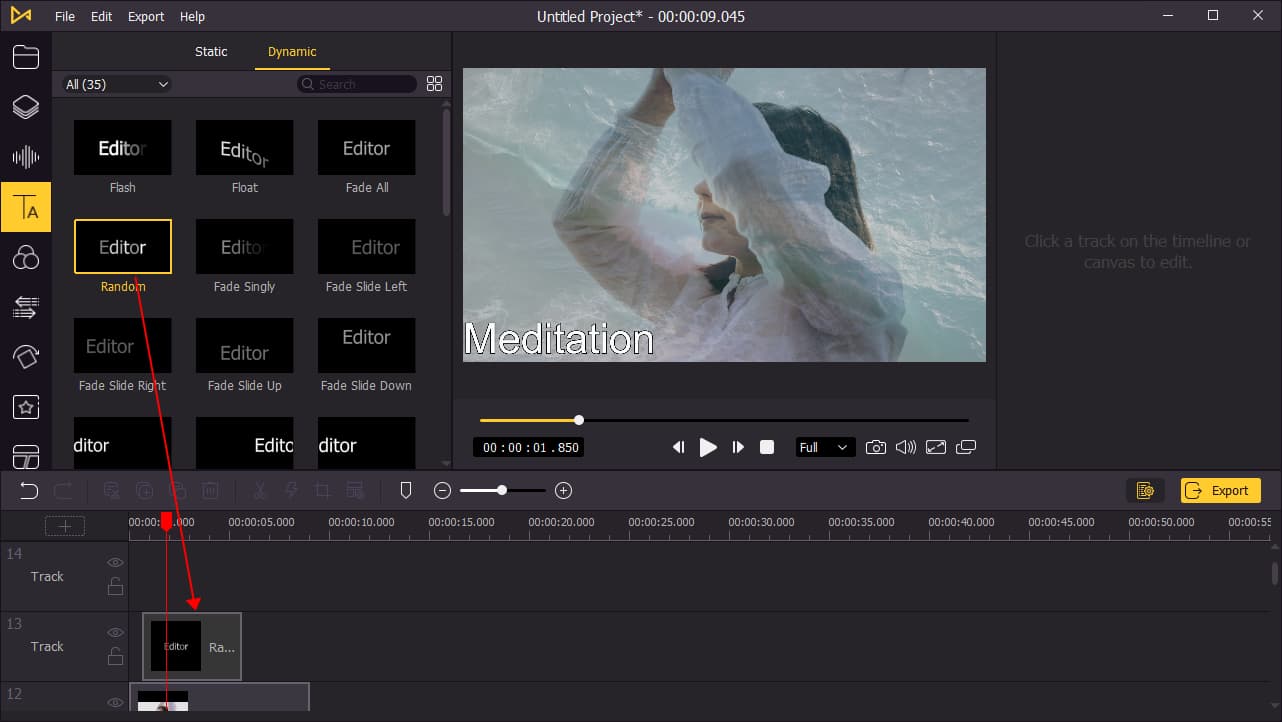 In this step, you can customize the watermark file according to your needs. Just click the watermark file and then press the "Properties" icon. Choose the "Image" tab to flip or rotate it, change the scale, position and opacity. Or you can click the "Color" tab to adjust the brightness, contrast, saturation and hue.
Export your video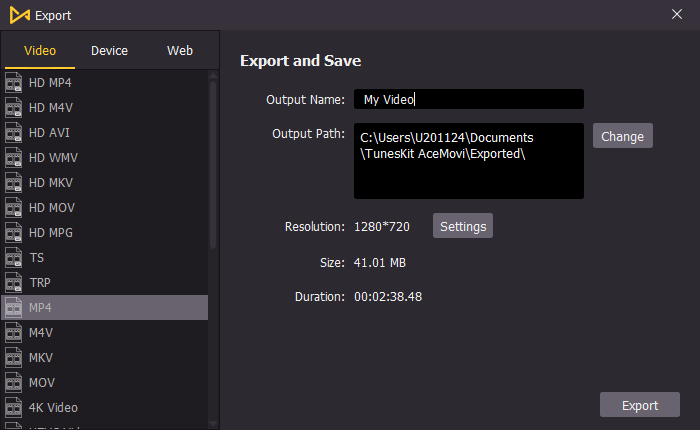 When the editing is finally finished, click the Export button to get your work done. You can select the format in the pop-up window. Also, you can change the file name and position in this window. Finally, click the export button to get works done.
Part 2. Lyric Video Maker Free - Tools Recommendation
In this part, I will show you the recommended lyric video makers software free downloading, including platforms both Windows and Mac. They are all free tools that you have no need to pay for to enjoy the pleasure of video editing.
VSDC
Are you looking for a video editor that you can use for free to make a lyric video? VSDC can be an ideal choice. Download it from the VSDC website and import your video to it to start the editing. In the toolbar, you can add sprite, add duplicate, add lines, add subtitles, etc. Also, there are many videos, audio, and text effects for users to add to the timeline. However, the interface of VSDC is a little messy, and it is a little difficult for video editing novices.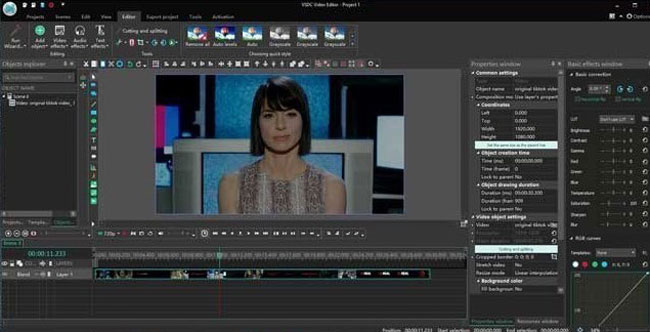 Pros:
It is available for editing a green screen video
Can export your video to mobile devices or other video formats
The top toolbar is convenient for adding effects to video
Cons:
Not the best choice for beginners
The interface is not so user-friendly
Lightworks
Lightworks has a free version that you can download and use without paying a penny. It is a professional and dedicated free lyric video maker. It is available on Windows, Mac, and Linux. With tons of text editing templates, users can add lyrics to the music video. Lightworks offers an un-linear timeline that helps users sequence their videos in any order they want. Besides, it supports an online collaboration feature that users can create their projects between their phones and computer.
Pros:
Online collaboration makes your job easier between different devices
Has a professional audio editing feature
Performs perfectly in the color palette
Cons:
Sometimes runs laggy
The free version only supports 720p resolution
Davinci Resolve
Davinci Resolve is a famous video editing software and lyric video maker that helps users get the best editing experience. One of the best features of Davinci Resolve is its color palette, which is dedicated to adjusting the color to perfect and is loved by numerous users all around the world. Besides, it has intuitive video editing features like an audio equalizer, 3D video editing, multi-user collaboration, 4K video editing supports, and so on. Also, it has a free trial that users can use for free.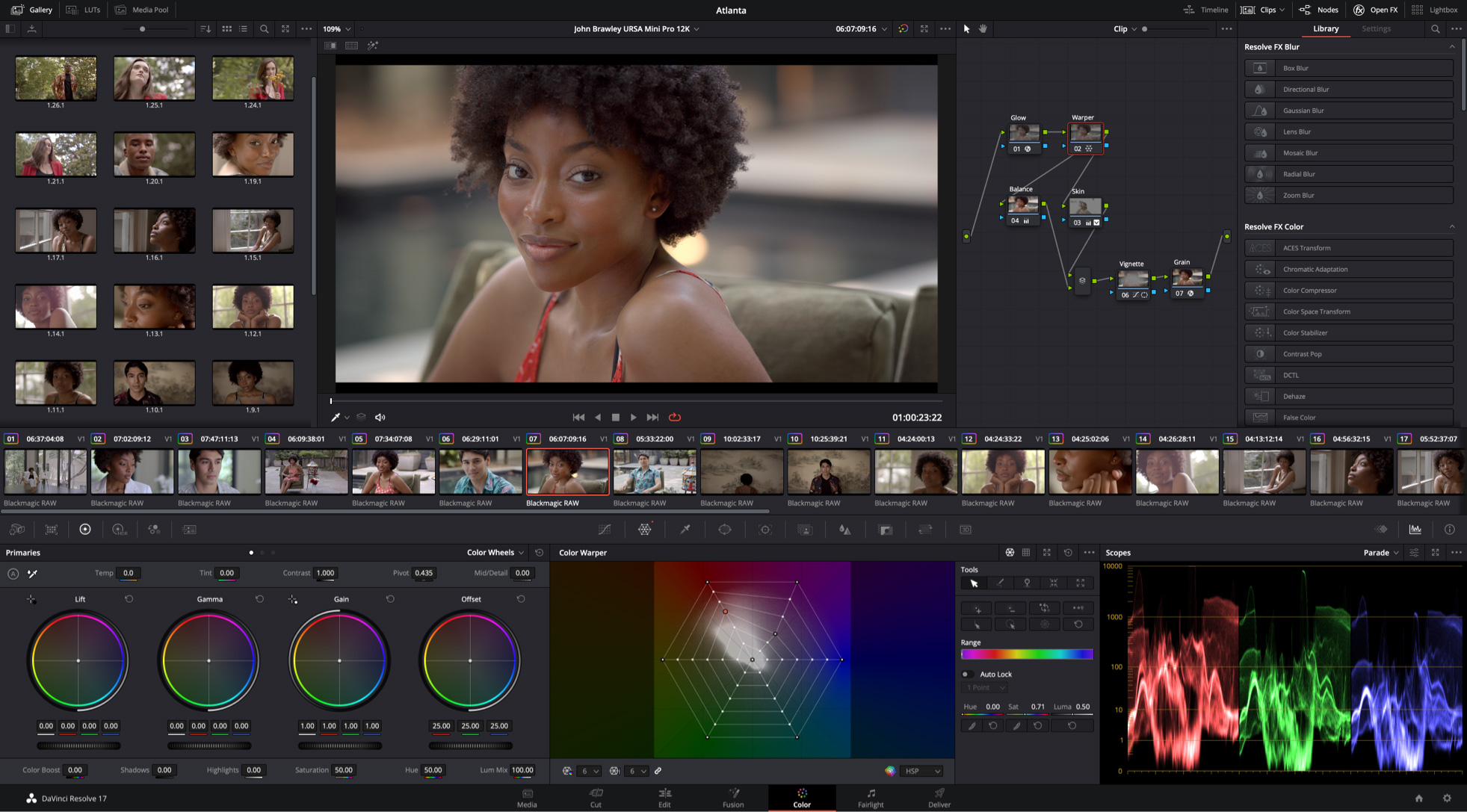 Pros:
Contains a wonderful video color adjusting editing panel
Supports up to 4k video editing and various video formats export
Has a complete user supports
Cons:
It is a little difficult for beginners to handle it
| | TunesKit AceMovi Video Editor | VSDC | Lightworks | Davinci Resolve |
| --- | --- | --- | --- | --- |
| Supported system | Mac/Windows | Windows | Mac/Windows/Linux | Mac/Windows/Linux |
| Hardware requirements | Low | Low | Medium | High |
| Input/output formats | More | Fewer | More | More |
| Basic editing (Rotate, Crop, Cut, etc.) | √ | √ | √ | √ |
| Filter, element, transition, animation, mosaic | √ | √ | √ | √ |
| Ease of use | √ | × | × | × |
| 4K video export | √ | × | √ | √ |
| Noise reduction | √ | √ | √ | × |
Part 3. Lyric Video Maker Online - The Best-Selected
In this part, you will see the best-selected web-based video lyric video maker finishes your lyric video making without downloading any extra software. Though online tools have fewer editing features than software, they are much more convenient for you to edit with cross-devices.
FlexClip
The intuitive editing features are the powerful factors to make FlexClip one of the best lyrics video makers on the internet. It offers huge royal-free music stocks, which is beneficial for lyrics video making. It also has a bulk of video templates for you to edit. Though you are using the free version of FlexClip, there is no watermark left in your video. However, it only supports 480p video formats if you are using a free account.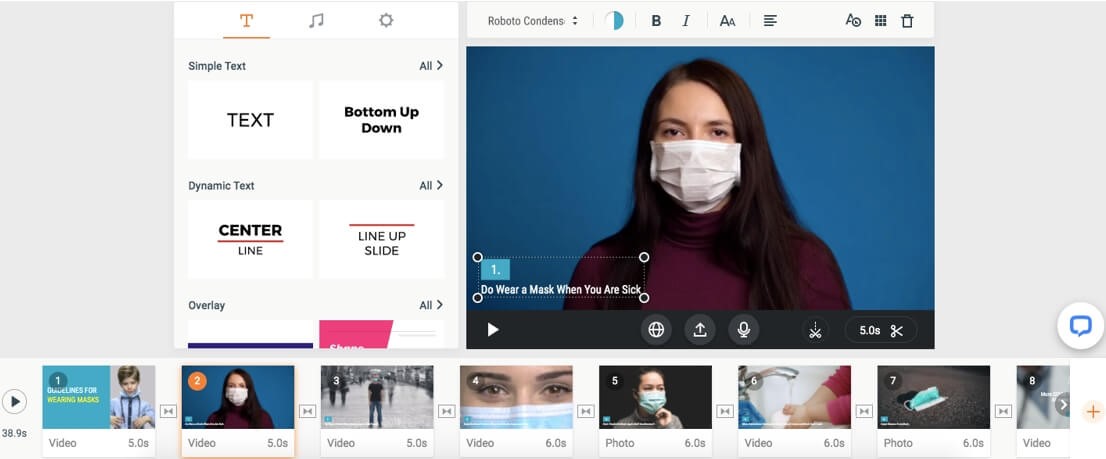 Pros:
Has a bulk of templates and royal-free music
Users can add different elements to the video
Concise and easy-to-use interface and without hassle while making a video
Cons:
The free account only supports 480p resolution
Can't customize your video resources properties
VEED
VEED is a full-feature online lyric video maker that you can make a stunning lyric video using a browser. Besides, VEED provides auto subtitle features which means that it enables users to save lots of time adding lyrics manually. It can also add shapes, emojis, and progress bar to your videos to make them looks more vivid. Except for video editing, it has an audio visualizer that helps you edit your video more conveniently. When you finish the editing, click the export button to export your video. You can only choose to export your video to MP4 or GIF.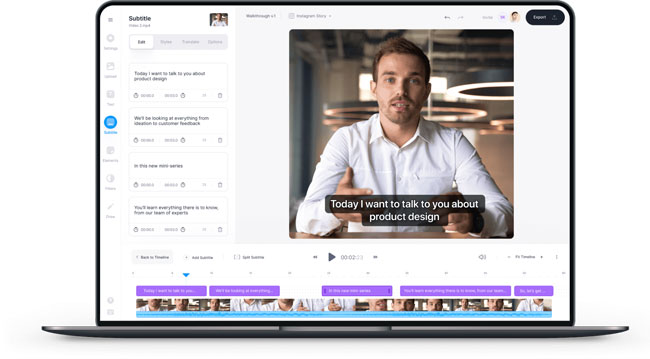 Pros:
The auto subtitle feature is convenient for adding lyrics to videos
Has a bulk of stickers and emojis to add to the video
The video downloading speed is fast
Cons:
Will cause video quality losing
The video trial has a watermark
Animaker
Animaker is another recommended lyric video maker online with wonderful video editing features. Different from the traditional video editing tools, creating your own character is the most interesting feature of Animaker. Choose a gender, and customize it to make the animated character looks similar to yourself. Once you finish the character creating, you can add it to your lyric videos. It provides video templates for users to edit and export directly. Users can also drag and drop the video to the Animaker. However, there are too many limitations for a free user.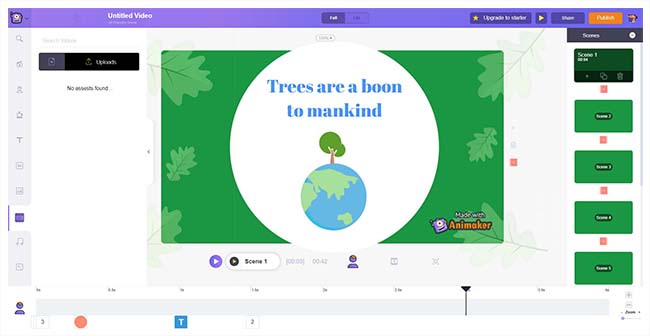 Pros:
The animated character creating is funny and interesting
It allows users to upload voiceover or record the voice
The given video resources are beneficial for animated lyric video editing
Cons:
Have only two tracks for editing
Not a good choice for free users to use it
Part 4. Lyrics Video Maker App - Enjoy the Editing on Your Phone
This part is mainly talking about the lyrics video maker app that you can use on both Android and iOS phones. Compared to desktop video editing, an app allows you to create your content everywhere and whenever. Many video editing apps have numerous video editing features that are even better than desktop software.
Splice
When talking about the lyrics video maker app, Splice is the remarkable one not to be missed. It supports Android and iOS platforms. As a non-linear and multi-track video editing app, you can easily create your lyrics video by adding videos, audio, and customizing subtitle, audio track, background, and so on. It is a professional choice for no matter beginner or master. What's more, you can share your lyrics video to TikTok, Instagram, Twitter, or YouTube directly when you finish the editing. You can also save the completed video to your mobile phone, and share it with your friends.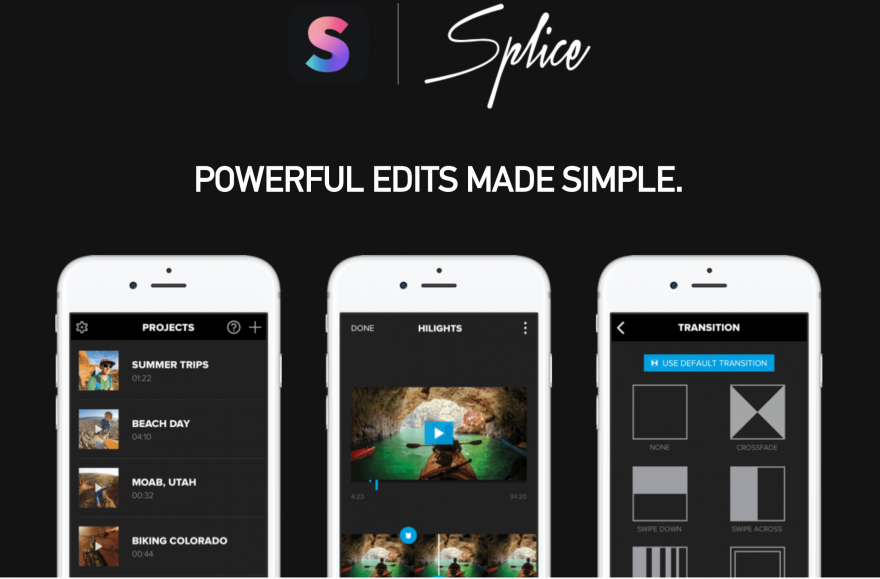 Pros:
Non-linear timeline and multi-track video editing
Advanced video editing workflow that has no need to delete anything
Has a chroma key editing feature; Automatic subtitles to add your lyrics quickly
Cons:
High hardware requirements
Quik
Quik is a GoPro product that is available on iOS and Android. It can be deemed as one of the lyrics video maker apps on the market now. Though it is made for GoPro at the very beginning, you can edit your video very well without a GoPro. Quik is now focusing on multi-media enhancement, which means that it will be a stunning tool to create and edit your footage no matter what camera you are using. In addition, to make a lyric video, the auto-sync editing feature should be quite a help to you.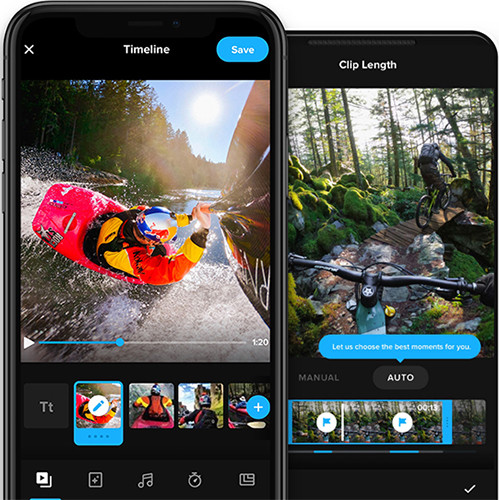 Pros:
Can be the remote control of GoPro if you have
Supports up to 4K video editing
Can export the video to YouTube directly
Cons:
Doesn't have good compatibility with all phones
KineMaster
KineMaster is a superlative lyrics video make app that works on Android and iOS. With the advanced features of KineMaster, you can easily create a wonderful lyrics video. It has audio mixing, green screen editing, subtitle customizing, etc. It has a built-in shooter that allows you to shoot by your phone and edit it directly. Not only that, but KineMaster is professional in daily video editing like TikTok vertical video editing and short video creating. Users can download KineMaster and use it for free, but a watermark will remain.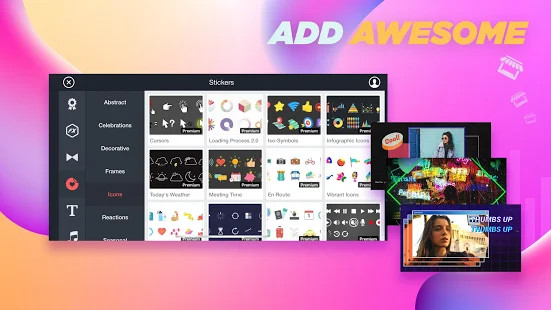 Pros:
Has a color LUT adjusting to get the perfect color grading for your video
Easy for controlling and suitable for beginners
Have multiple equalizer filters for users to use
Cons:
There will be a watermark left if you are using a free version
Part 5. The Bottom Line
That's all for this post. In this post, I had listed up 10 helpful lyric video makers with pros and cons, including software, online tools, and apps. Using an appropriate tool is equal to accomplishing more with less. All the above editors are selected coming with concise interface, favorable price, particular features, and are dedicated to lyric video making. You can pick your favorite one up and regard it as a reliable assistant to you.
I personally prefer TunesKit AceMovi the best. I think it is the best lyric video maker that you can find in 2021. It supports multi-media that you can import any format of videos and audio. No matter you are going to create a lyric video or edit your media files, TunesKit AceMovi is always the first choice. In addition, you can also find more video editing tutorials on the TunesKit AceMovi website.