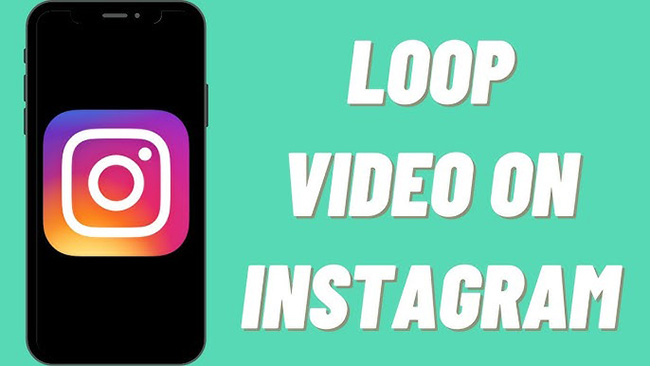 Instagram is a platform that is filled with different trends. These trends are fun and allow creators to achieve other targets. These targets can be the desired number of likes, shares, and comments. These trends work with the Instagram algorithm, making them useful for everyone. One of those latest trends is loop videos. Loop videos are simple 1-second videos turned into longer ones. Whether you're sharing your favorite moments or promoting your brand, looping videos on Instagram can help you make a lasting impression and stand out in the crowded world of social media.
It's quite easy to loop a video on Instagram; you just need to use the correct tools. You can also create loop videos using Instagram's default features, but that would be complex. However, we would let you know all the best ways to loop a video on Instagram.
Part 1. Ways to Loop a Video on Instagram
In recent years, Instagram has become one of the most famous social media platforms. All the big celebrities and stars have an Instagram account through which they connect to their fans. If you, too, want to become famous on Instagram soon, then the best thing to do is follow the trends. The trend of Loop videos hasn't reached its peak yet, so it's the best time to keep up; however, before doing that, you should know the advantages and disadvantages of Loop videos.
Advantages of Loop videos on Instagram:
Increased view time: A loop video might not be too long, but it can significantly increase the viewing time. As the loop videos play automatically continuously, it would encourage people to spend more time on them.
Lesser efforts: Making a loop video might not be as complex as a normal 1-minute reel. If you know correctly, a loop video can be created in minutes.
Effective message delivery: A loop video can be much more effective in delivering your message to the audience. Since the content is already small and being repeated, people will focus more on your delivery.
Disadvantages of Loop videos on Instagram:
Low comments and saves: Loop videos might increase your account's reach. Still, these videos won't be able to encourage people to comment. This is because the message through the video is clear, and the videos are generally too small to attract discussion.
Not Peak: The Instagram trends may give you a lead among competitors. Still, it won't be as effective as expected if it doesn't reach its peak. This is to say that there isn't any harm. Still, you can invest your time in making something even more effective.
High requirements: As we know, it's a benefit that loop videos convey messages quickly. So, if your loop video becomes too complex to understand, it might decrease your reach. So it's a somewhat risky trend if you do not work on it with all your efforts.
Steps to loop a video using Instagram:
Step 1: It is the most essential step, i.e., to launch the Instagram application. After that, swipe left if using a smart smartphone, and click the + (plus) icons if you use a PC;
Step 2: Select the video file you wish to upload as your story on Instagram;
Step 3: After selecting the video, click on the ∞ icon to add the loop effect to your video;
Step 4: Now, upload it to your story just like any other ordinary video, i.e., by clicking on the right arrow.
Now the video has been saved on your computer.
Part 2. Ways to Loop a Video Using TunesKit AceMovi
In the above discussion, we learned how to Loop a video and the tools that can be used. However, none of them is convenient enough, like TunesKit AceMovi. It's the best application for making loop videos for every social media platform.
AceMovi Video Maker
Rich subtitle templates
Video Effects such as filters, transitions, and more
Support for a wide range of video and audio formats such as MP4, AVI, and MOV among many others
Advanced Color Correction tools and algorithms are designed to help you adjust the brightness, contrast, and saturation of your videos.
Follow the steps below to use TunesKit AceMovi to make Loop videos:
Add the file (video) to the TunesKit AceMovi by clicking the "import" button;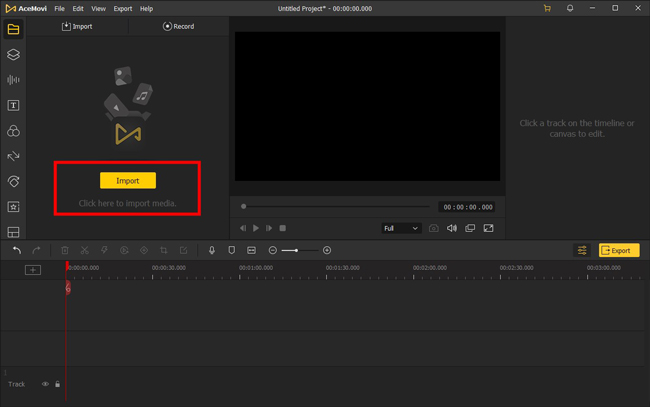 Drag the imported video to the timeline to edit further. You can trim or crop video with ease;
Now copy the video and paste it again on the timeline. Do this as many times as you want the video to be Looped;
Export the file (video) to your device's internal memory. Now, you can upload the saved video whenever you desire.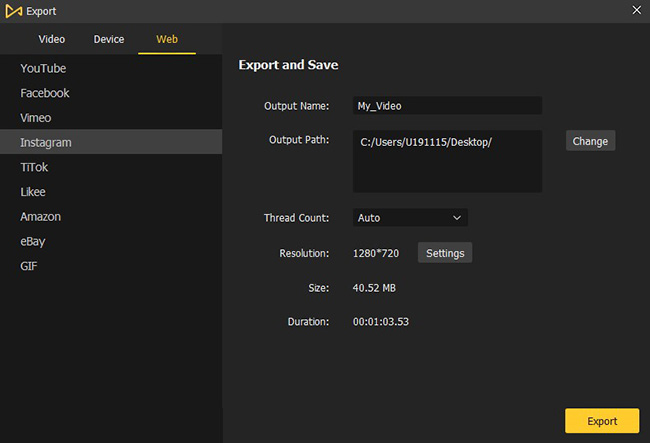 Part 3. Ways to Loop a Video with Online Tools
Making a loop video for Instagram stories may be simple enough, but that is not the case with "posts." People often ask "how to make a loop video on Instagram" mainly because they struggle to make videos for Instagram posts. People can easily make loop videos for Instagram stories using the default features of Instagram itself. However, doing so for Instagram posts is a different and complex task. Still, the job won't be that difficult if you use the following online tools:-
1. Kapwing
Kapwing is one of those online sites that can effectively work on almost all browsers. It's a very effective alternative for making loop videos. Along with making loop videos, it can do other editing like trimming and cropping.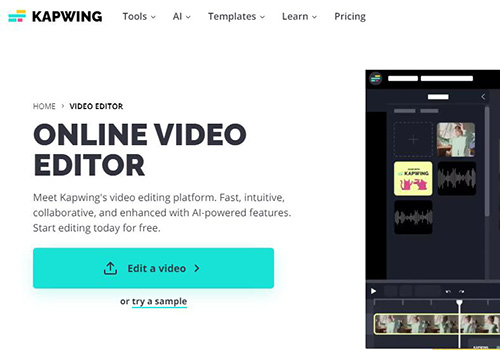 Step 1: You need to launch the tool as the first step. After doing so, upload a file by clicking the "+" icon or pasting the video's URL;
Step 2: Click on the "trim video" icon to crop all the unwanted parts to make the video smaller. Kapwing lets you loop your video as much as 10 times;
Step 3: Now, save the video into your gallery.
2. Looptube.io
Looptube.io is specially built to make loop videos for YouTube. YouTubers also use it widely to loop a particular part of their videos. Still, it can also be used to loop videos for Instagram posts and stories.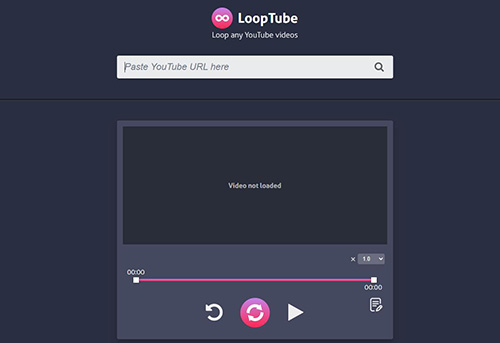 Step 1: Launch the Looptube.io tool on your preferred browser and paste the URL on the search bar. You can also upload videos directly;
Step 2: This step is very simple. You just have to start the video by clicking "play." Then, hit the "loop" video to make continuous loops.
3. FileConverto
FileConverto is best rated among all the above three alternatives. Its steps are quite simple, and the effects are even better. This would even work on the highest-quality videos.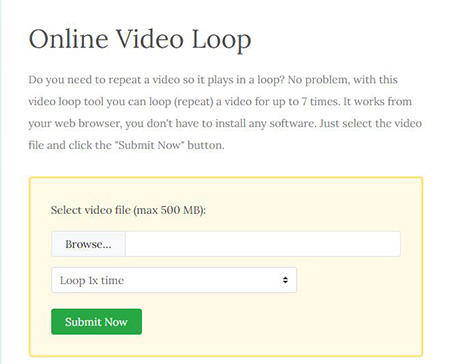 Step 1: Launch the tool on your device. It uses the "browse" icon to upload the video on the tool;
Step 2: Open the list of Loop options. Now choose from the option of Loop 1x time ~ Loop 7x times; Now, just hit the "Submit" button and leave the rest to FileConverto.
Conclusion
In conclusion, looping a video on Instagram can add a creative touch to your posts and uniquely engage your audience. Experiment with different techniques and find the one that best suits your content and style, and watch as your Instagram feed comes to life with captivating, looping videos.
Almost every Instagram user knows the importance of Loop videos but still struggles to make one. So, This article answers the simple but most repeated question, "How to loop a video on Instagram." If you know and use the right tools, especially the ones we discussed, you can do the task efficiently. For even more convenience, use TunesKit AceMovi. So, unleash your creativity, and start looping those videos to make your Instagram feed more dynamic and exciting.