Watching videos on YouTube has become a daily activity for most of us. Have you ever wondered about converting a YouTube video to audio and then cutting out the best parts for personal or commercial use when you listen to favored music? If yes, then you need amazing YouTube to MP3 cutter tools.
There are several options available when you search for them, while some tools are paid and some are free. However, figuring out the best is a time-consuming task. To help you out, we've created a list of the top-quality video cutters and downloaders for YouTubers that can meet your editing needs.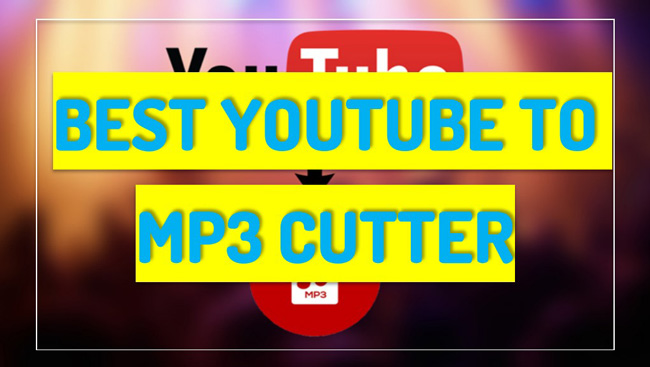 The Best File Format & Resolution for YouTube Uploadings
The ideal video format recommended by YouTube is MP4, which is encoded with premium quality videos at a small file size compared to MPEG-2. Although YouTube prefer MP4 format, there are other file formats that you may use, like AVI, 3GPP, MOV, WebM, and more. All in all, to guarantee an accurate combination of accuracy, details, and quality, it is best to convert your video to MP4 without excessive compression.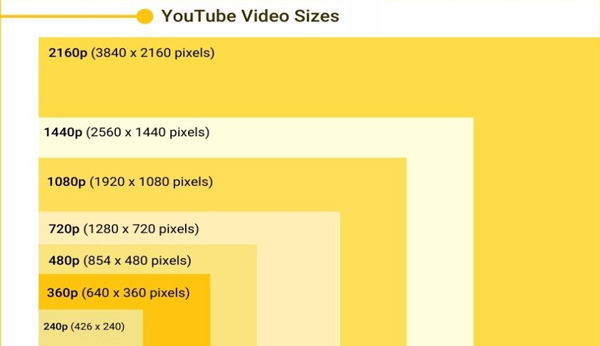 When it comes to audio quality, we recommend uploading the audio with a high bit rate such as 320 Kbps. YouTube supports formats: PCM audio in WAV container and MP3 audio in MP3/WAV container. Now, considering the resolution, YouTube prefers videos with HD quality. The minimum resolution for a video with a 16:9 aspect ratio is 1280 x 720, and for a video with a 4:3 aspect ratio is 640 x 480.
Need I to Extract the Soundtrack from My YouTube Videos First?
In short, you don't need to do it. With the YouTube video editors and cutters introduced below like TunesKit AceMovi, detaching the audio from your YouTube video is unnecessary before cutting. However, if you're using professional audio editing programs like Audacity or Adobe Audition, you'd better extract the audio track in advance because they are unable to operate video files.
Another point is that audio-unlinking may damage the sync between the original audio and video. That is to say, if you decide to detach the background music from your video and switch to split it out, you'd better make it to be in sync with the video later. Luckily, no matter whether you want to detract soundtracks from video or convert and cut YouTube videos directly, those recommendations are enough. Let's review them.
6 Best YouTube to MP3 Music Cutter Software, Online Tools, & Apps
Top 1. TunesKit AceMovi
If you are looking for YouTube to MP3 cutter, then TunesKit AceMovi is our first pick. It is a multifunctional program that cuts any media file to other formats and cuts YouTube videos to MP3. Using this software, you can easily cut your YouTube videos into small parts and convert them into MP3 tracks.
In addition, TunesKit AceMovi features a streamlined timeline that allows cutting and merging multiple YouTube videos and adding sound effects, subtitles, or other VFX. The best thing about this software is that the audio and video quality remains the same. You can convert YouTube video to MP3 or any other format, including AAC, M4A, FLAC, etc.
AceMovi Video Cutter
Keep your file at original quality
MP3, AAC, FLAC, OGG, MP4, etc.
Decent, efficient user interface
Quickly upload and export media
Download at YouTube AutoFit format
Sound effects: Bleep, Clapper, & Shot
Speed up video and audio speed
Extract soundtrack from a video
Top 2. WinX HD Video Converter Deluxe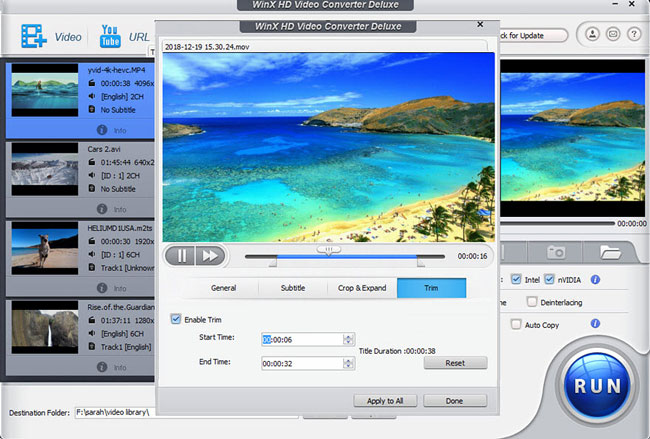 Looking for a powerful, multifunctional YouTube to MP3 cutter and downloader for Windows 10? You can try WinX HD Video Converter. It is considered among the faster converter tools. It comes with a range of features that allows easy trimming and conversion. Apart from cutting, it can also crop, edit, merge, convert, compress, and download YouTube videos.
You can use this software to convert YouTube videos into any format, including MP3, AAC, and more. Moreover, this tool is good to make images from individual frames in videos, and it works perfectly with all the basic resolutions, including 4K. It also allows fast exporting videos at 4k/1080p and supports over 1000 videos.
Pros:
Import YouTube video URL
Pro workspace for different features
Trim a video with preset starting/ending timing points
Fix video metadata
Convert DVD to video
Cons:
Only one track for trimming YouTube videos
Mac users cannot use it
Top 3. OpenShot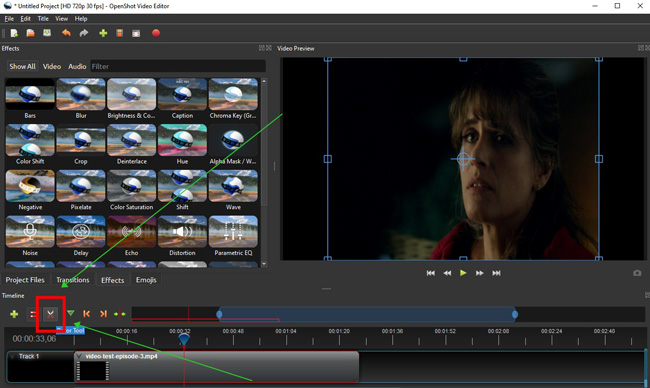 OpenShot is among the best YouTube to MP3 with trimming and splitting features. It has an amazing transition stock that lets you add transitions between every two clips under the trackless timeline. Once you enter into this software on your computer, you are allowed to trim or cut an MP3 clip of your YouTube video and download it to your desired place free of cost.
One of the important things you need to know is that OpenShot has no music resources. You'd better upload your own soundtracks to the Media for post-production. On top of that, adding emojis and VFX like Blur or Bars are at your disposal with it.
Pros:
Various output resolutions
You can export audio only
Completely free
Color shift and saturation
High-fidelity video transitions
Cons:
OpenShot comes with no audio effects and music resources
Few video formats supported
Top 4. Media.io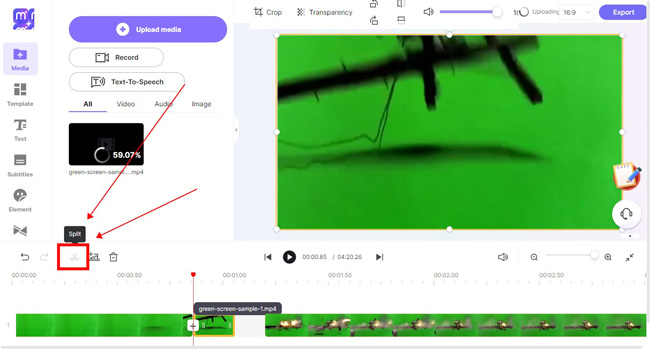 If you are looking for a YouTube to MP3 online cutter, Media.io is one of the options that you cannot miss out. It is a smart video editing tool that lets you trim, cut, and crop YouTube videos. This platform also protects the videos from malware and viruses and does not impact the quality.
Moreover, Media.io has a simple-to-use interface and offers various download options, you can choose from local files, Dropbox, or URL. Simply scroll to the button beside your YouTube video and then hit the "open in cutter" button and select the scene of your choice with the help of the range slider. Then choose the format and continue the cutting process.
Pros:
Text-to-Speech function
Turn transparency with one click
A mountain of resources of texts and subtitles
Well-designed video templates
2:3, 4:5, 9:16, 16:9, and more aspect ratios
Cons:
It's lengthy to upload videos to this program
No slow-motion, fast-motion, and other advanced video effects
Top 5. Kapwing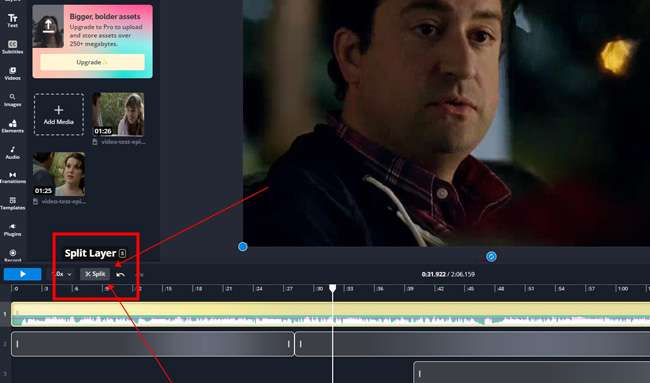 Known for convenient operation and screen recording, Kapwing can be considered a powerful YouTube to MP3 cutter online that comes with watermarks on the free version. It has an easy-to-use working experience loaded with several editing features. Using this online YouTube video maker, you can add multiple videos and start cutting to the desired length and convert them into MP3 with lossless quality without any price.
With the flexible timeline of Kapwing, you can reduce the ends of the clips, cut the part at a particular point, or play to the desired part. It supports various formats like AVI, WEBM, MP4, MOV, MP3, FLV, and website links. More than that, it's direct to post your videos on some social media like YouTube and Instagram.
Pros:
Unlimited uploads and exports
You have access to three projects online
One-stop video editor for YouTubers
Upload media via video URL
A vast library of music and subtitle genres
Cons:
With a free license, you should limit a video to less than 7 minutes/250 MB
Watermarkings
Top 6. Splice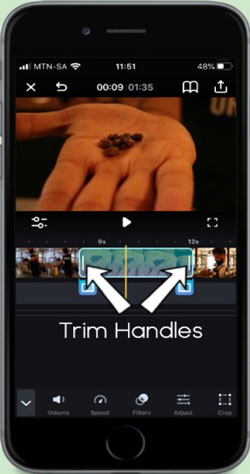 Being user-friendly and multifunctional, Splice is widely used on iPhone and Android phones. It is a free YouTube video to MP3 cutter that allows you to split the segment of videos and convert them into the desired format, including MP3 and FLAC. Using this app, you get 100% lossless quality for your video or audio.
Splice comes with various features, including cropping, rotating, and joining. The interface is free from advertisements, spyware, and malware. It provides compatibility with various programs. Using Splice is quite easy, just drag and drop the YouTube video and start cutting and converting the YouTube video to MP3 or any other format.
Pros:
Change video speed from 0.5x to 3x
Lots of beautiful video filters
Split or trim video by finger pressing, holding, and dropping
Share editings on YouTube directly
Non-linear editing (NLE) interface that is multi-track
Cons:
Some of the built-in music is under copyright
In-App purchases
Conclusion
There are many options available for YouTube to MP3 cutters and downloaders offline, online, as well as mobile phones. The choice of this particular tool depends on your requirements. You can compare and consider the features of each tool mentioned above to find the ideal one beforehand. We assure you that all these selections will help you in fulfilling your cutting and conversion needs.