As one of the integral players for Windows users, Windows Media Player is very useful and popular in playing audio and video files like MP4, MKV, AVI, & WMV. Although Windows Media Player is less used due to its obsolete editing layout and the advent of more competitive tools such as VLC Media Player, GOM Player, and Groove Music, many are still using it as their assistant in film enjoying as well as video editing.
And this article will make a complete review of Window Media Player from the aspects of pros & cons, alternatives, features, as well as effects. You will also learn the best tutorials on how to edit videos in Windows Media Player. Now, let us get started!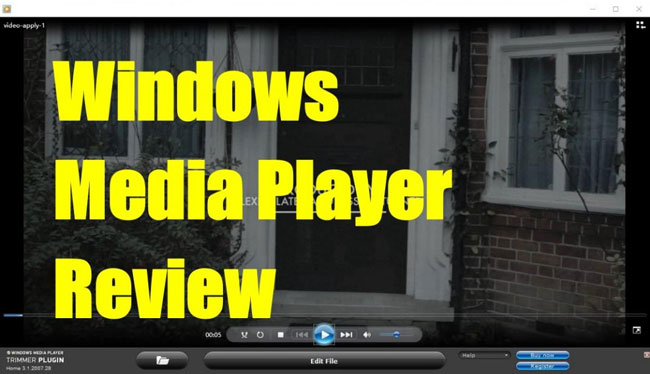 Best Review of Windows Media Player 2022
Windows Media Player is the official media player of the Windows OS such as Windows XP, Vista, and 7 and new versions used in playing audio CDs, files, and videos and watching music videos online, streaming TV, and listening to internet radio.
It is a popular application known for its intuitive navigation of both videos and music files with organization done in terms of actors, genre, or rating. Also, it has many visualizations and enhancements such as Color Chooser, which alters the Windows Media Player's appearance and Crossfading and Auto Volume Leveling," which reduces the volume difference between two songs, etc.
Windows Media Player is also suitable for ripping audio CDs to output formats such as Windows Media Audio (WMA), MP3, or WAV format. It is also ideal for burning audio CDs and syncing media to portable devices.
Basic Settings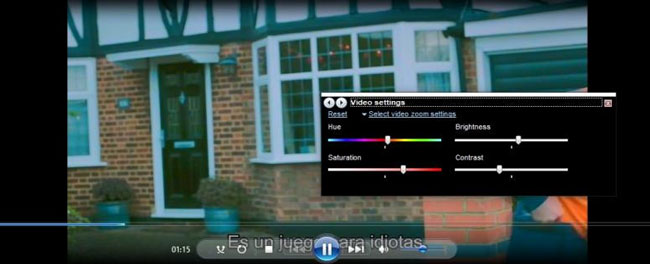 Go to right-click the playing video > Enhancement > Video Settings, you will see some basic settings to adjust the color including Hue, Brightness, Saturation, and Contrast. If you want to make the video as original, you can try to tap the Reset option.
Video Trimmer
Windows Media Player inherently does not embed with any video editing tools whatever trimmer, cropper, cutter, converter, and more. Maybe just lie in that it is a specialized video player.
So only with plug-ins can we edit videos on Windows Media Player while playing them. And as the plug-in must-be downloaded is Solveigmm WMP Trimmer Plugin, just click here to download it.
Now, let's come into editing Windows media audio/video files: Click the Edit > Find the primrose Trim icon > Click the Trim icon respectively once the video hits the Starting & Ending frames that you want to leave.
Graphic Equalizer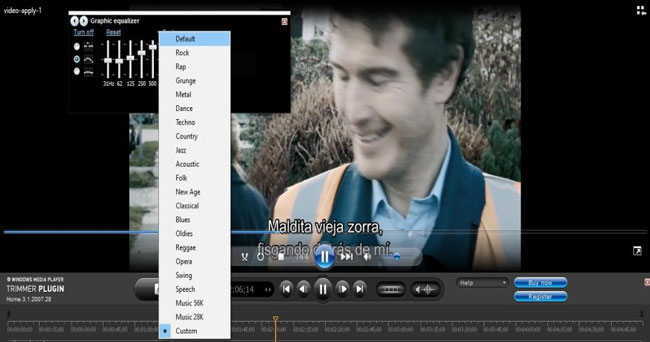 Go to right-click the playing video > Enhancement > Graphic Equalizer, you'll see the sound equalizer where you are allowed to change the fullness, softness, roundness, sharpness, and lightness in your sound. And you select from some ready-made genres by unfolding the Custom as well.
Play Speed Settings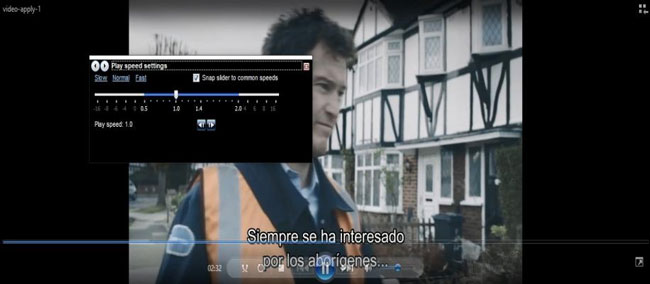 Go to right-click the playing video > Enhancement > Play Speed Settings, you can later edit the video speed as faster or slower. Specifically, Windows Media Player supports the value in the Slow-mo range from -16 to 0, and Fast-mo from 0 to +16. Normally, users are more likely to set the speed as -1 and +2.
SRS WOW Effects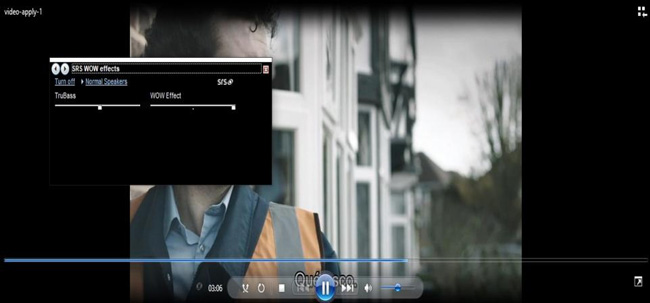 Alike, go to right-click the playing video > Enhancement > SRS WOW effects, the page enlarging the size of audio images, retrieving information lost in the process of mixing, and making deep & rich bass responses for a better audio experience.
SRS (Sound Retrieval System) TruSurround XT is one of the most commonly-used compound technologies of TruSurround, which, for one thing, enhances the resolution at a higher sound, for another, provides richer amplification even at a low sound.
Best Windows Media Player's Alternative - AceMovi Video Editor [Windows & Mac]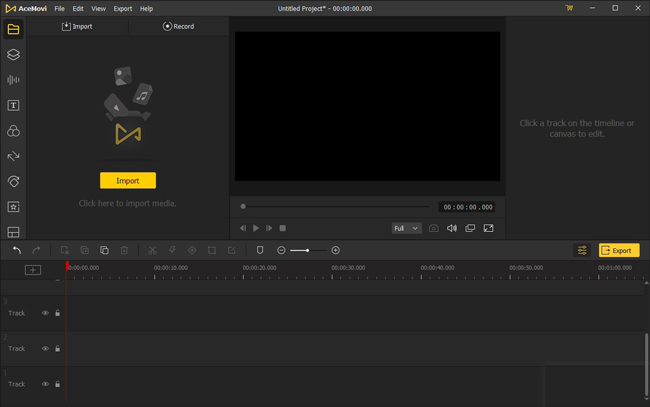 The limitation on the editing capability of Windows Media Player apparently leaves itself from efficient video editing toolkit. Nowadays, instead of learning to edit a video on Windows Media Player, more folk are planning to use third-party video editors. And of the many movie editors available, one of the best movie editors is TunesKit AceMovi - An all-in-one video editing software that works for both Windows and Mac.
AceMovicomes with a plethora of eye-catching video editing features such as the clip converter which is used to transmit your videos into the formats of MP4, AVI, MOV, MKV, MPEG-1, MPEG-2, OGV, 4K Video, 3GP, 3GP-2, etc. Besides, users are able to make all of the small editing features like trimming, cutting, chopping, cropping, recording, compressing, reversing, and so on.
Most importantly, users are granted some advanced effects like PiP (Make duet/react videos), Split-screen, Mosaic, Magnify, Chroma Key, ColorNot, Blurring, etc. Now, do not be hesitated, just click here to launch AceMovi as your best excellent video editing assistant.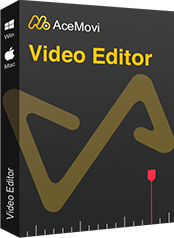 TunesKit AceMovi Video Editor
Security Verified. 7,331,069 people have downloaded it.
Pros:

Can easily edit MP4 videos
Free for both Mac & Windows 10
Embedded with nonferrous editing features
Able to convert videos to different output formats
Hundreds of stickers, music, texts, animations, and more
Clutter-free & easy-to-learn
Responsive & export into HD file without any lag
Low cost of subscription
Pros:

It is incompatible with some devices
The Bottom Line
Windows Media Player, admittedly, is a very good video and audio playing software on Windows but only Windows. And with the help of a plugin called the WMP Trimmer plugin, it is capable of editing Windows Media's audio/video files. However, the editing capability is still needed to be improved and updated.
If you're planning to edit videos with excellent texts, music, transitions, filters, and more elements on Mac or Windows 10, AceMovi can be an efficient & convenient alternative to Windows Media Player for you to achieve them all.