In the world of reels and stories, one simply cannot help but choose the best editing app to stand out amongst all the others.
The multitude of options may get you overwhelmed with the options, and users sometimes end up making huge and hefty in-app purchases. But not to worry anymore. This article will help you find the best free Android apps for editing videos to make the video content creating and sharing world a little easier for you and your workflow. Forget about the hassle of wandering here and there for ideas and spending on the features which are available for free already.
This platform is the ultimate guide to finding the best video editing app for Android and sharing with you their features to help you quickly and conveniently begin designated and magic video editing.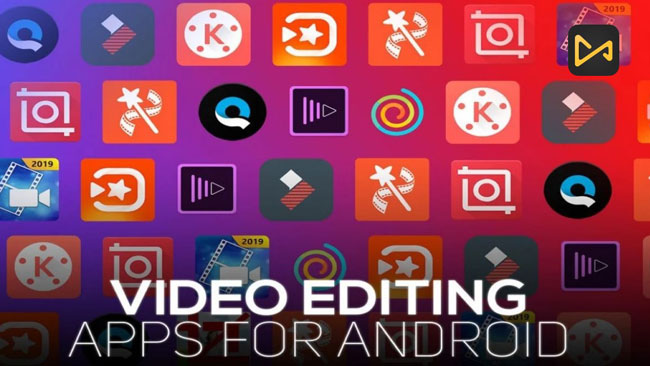 VN Non-Linear Video Editing App for Android
In-App Purchases: VN Pro - $9.99/$69.99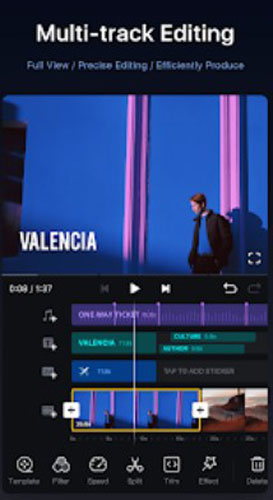 VN is an app used by most professionals whose work is to create some fantastic videos. It includes influencers and bloggers too. As one of the fast and handy apps, especially regarding free features, VN provides more solutions than any other app available for the same purpose. You find it easy to trim, split, record, and upload videos in VN. Quick video templates for slideshow and collage make this tool efficient.
It not only offers several editing features but also suggests parameters that are necessary to make an engaging and an outclass video. Downloading or converting videos up to 60fps to HD is available.
Pros:
It offers the latest features of voice editing
Full of cool transitions of filters
Advanced curve shifting
Remains trendy and easy for beginners
Supports multiple languages
Cons:
Unlike InShot and TikTok, VN is not a video scrolling and sharing community
Premiere Rush Best Android Video Editing App
In-App Purchases: $4.99 - $34.99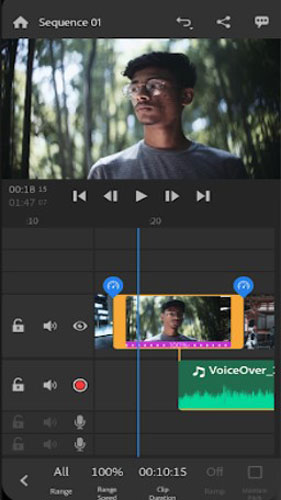 What are good video editing apps for Android? Adobe Premiere Pros is one of the products on the listing by great UX. When we say best, we make sure it is. Adobe Premiere Rush is one of the best on the list we provide here. It is free and has a wide range of exciting features. You find Premiere Pro's trial version comes with no watermark and annoying ads.
It does the edits automatically and then offers an option for customized edits too. It is available for Android devices and desktops to get pictures from anywhere for your project.
Pros:
Videos can be directly posted to social media apps
Automatic edits are available
Advanced filters applied
Change video bitrate and pitch
Record a new clip in no time
Cons:
Bugs are frequently found
Low storage capacity
KineMaster Android Video Editing App for Free
In-App Purchases: $3.99 - $27.99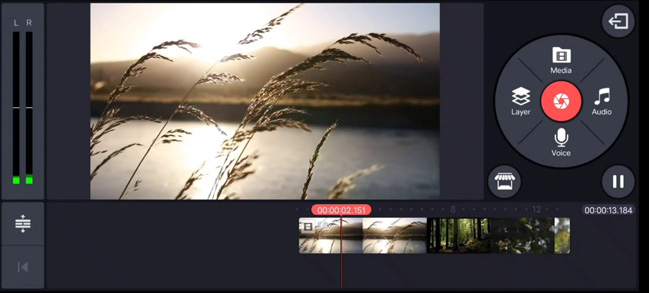 If you are an Instagrammer, you must download KineMaster in your Androids. It is the best free video editing app on Android for 2022, as this was the time when most people started to grow over social media. Easy import, easy trim, easy crop, and easy green screen render, and more all make easier job with KineMaster.
This app offers 'content layering,' enabling users to add multiple images, texts, audio, and other essential things required by the brands they represent. It is the app that provides the most effortless way to customize your work without any expert advice.
Pros:
Exciting features of layering and blending
720p and 1080p are made without quality loss
A full set of video editing tools
Sound waveforms and mixer
Cons:
Limited access to the free version
You use it horizontally
VivaVideo Best Free Video Editing App for Android
In-App Purchases: $1.99 - $35.99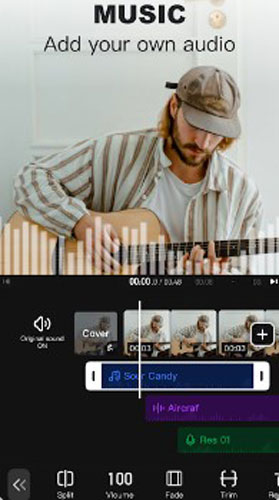 One of the best one-stop customer-oriented apps for editing video on Android on the list is Vivavideos. It is a toolkit endowed with powerful expert-level edits that is very easy to handle. VivaVideo makes tracks for images, sounds, and video clips. To trim your files, you need to hold, drag and drop the starting and editing points.
It is mainly used by students and other beginners who want to work as a pro and without any complicated stuff. It is a smooth, easy, and user-friendly app that has a lot of fantastic stuff to add to your videos.
Pros:
Myriads of audio editing options from the library
Layering option available
Trendy filters are fun to add
Streamlined workflow
Trim and add fade effect
Cons:
The time limit for a video is very low
Few music libriries
GoPto Quik Video Editing Apps for Android
In-App Purchases: $1.99 - $49.99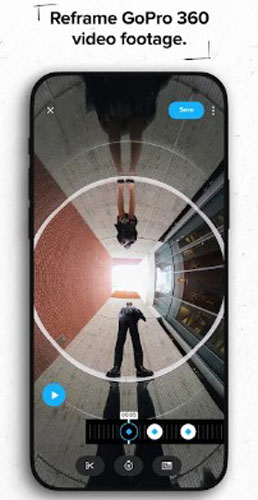 GoPro Quik is the best free video editing app for Android without a watermark. It has gained popularity during the last two years, and research proved that this was the year when posting videos took over pictures everywhere. The most frequently used and praised effect is the VR editing mode.
Quik does most of the editing work automatically, especially the transition and effects per the image. It also adds beats to your video automatically and may suggest editing the ones you add.
Pros:
Compatible with any model of camera and phone
Does not leave a watermark
Edit music automatically by syncing it with the features of videos
360-degree video editing view
Eye-catching filters and transitions
Cons:
No undo and redo options
Keeps the project on cloud storage for a limited time
Automatic edit options make the videos common
PicPlayPost Android Video Editing Apps
In-App Purchases: $1.99 - $49.99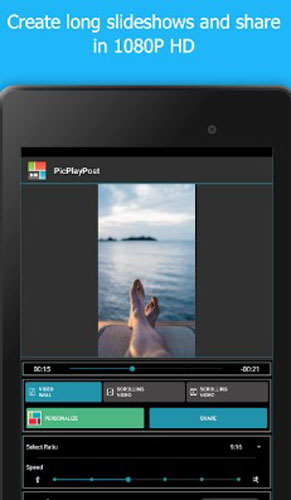 What is the best free video editing app for Android? The answer can be PickPlayPost, which is exciting and extra to draft a collage of pictures, but it gets even better when an app offers a collage of videos. Besides, it is best for the videos for instructions as on one side, a person can explain, and on the same screen, it can be demonstrated on the other. Therefore, it is widely used by trainers and instructors as it is ideal for their work type.
Pros:
Make slideshow with transitions
Full effects and stickers
Share the final files in 1080p and 4k
Add voice-overs
Cons:
The option to paste text is not available
InShot Social-Sharing & Content-Creating Android Editing App
In-App Purchases: $1.99 - $34.99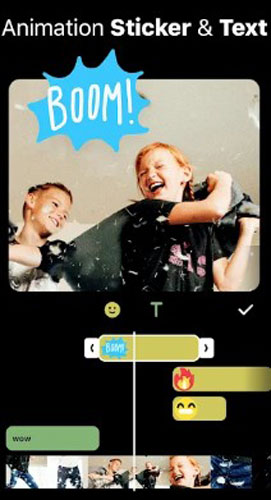 If you are looking simply for editing a video with no fancy touch-ups, Inshot is the best option. Since it does not offer an extensive range of editing options, it appears very handy for trimming or cropping the videos. It provides beautiful backgrounds with options to change the color theme as well.
InShot is easy and portable for work, which may not require complicated editing and shootings.
Pros:
Great for beginners
Offers a built-in music library
A library of funny and popular stickers
Add music to the timeline from the multimedia music stock
Share video in your community
Cons:
Stickers can be availed after subscription
May have a watermark if not upgraded
Filmr 4K Android Video Editing App
In-App Purchases: $4.99 - $169.99
Used by both experts and beginners, Filmr is one of the most accessible free editing apps available. It is no doubt a user-friendly app that provides the ability to have as many images to import and edit, unlike other apps of the same category.
As per the reviews, it is widely taken, and the users are still growing with the day. Since most of the Filmr users are beginners, it is ideal for the ones who have little or no knowledge of editing.
Pros:
Advanced color grading
Motion-tracking technology
Sync music with new gen timeline
Unlimited tracks
Slow-motion video maker
Cons:
You need to watch a couple of ads to remove the export watermarks
Multiple languages are not available
The Last Words
Filtering the best video editing app for Android is quite a task. Listing out the top ones is even more challenging. However, our extensive research and experience will not make your scrolling down till here a waste.
One must be very wise to select the apps which suit them best to align their style to that of the brand they represent. Once the right app is grabbed, learning it is nothing like impossible.