Slow-motion video is arguably an impressive effect suitable for all beginner and professional video editors. The effect is such that it creates an instant mood change and lifts the spirits of the entire video. However, if you are a beginner or a professional, the need to use software becomes essential to create a slow-motion video.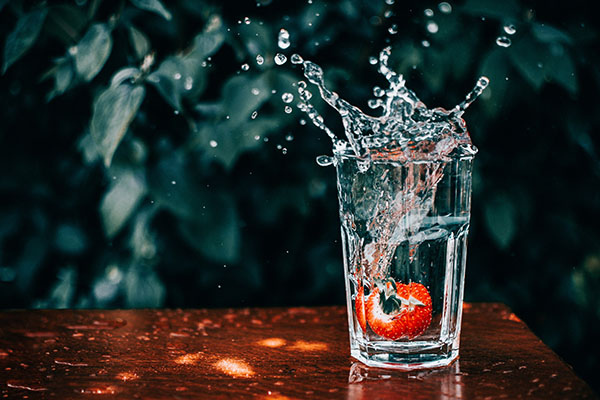 When you venture into the market searching for the program, you will find it amazing to see a plethora of software offering the feature. Furthermore, you will find yourself in a confused state, for every program promises to deliver outstanding results.
To let you out of the transition state, we have come up with the best slow motion video editor programs in this article. The details will provide you the easiest way to narrow the product list and pick up the best of the lot that offers flexibility, features, customer support, and impressive output.
Top 1. TunesKit AceMovi
Suppose you are looking forward to unleashing your imagination through videos and add that additional layer of the oomph factor. In that case, the slow motion video editor app is the best thing that happened to you as an editor.
Unlike other fast and slow motion video editor applications, the TunesKit AceMovi features a wealth of editing tools that help you bring life to your imagination. For example, you can rotate a video, adjust the speed, add text, split, merge, combine two videos, add audio and subtitles. You can import and export any video formats by using TunesKit AceMovi, and this video editor supports video resolutions up to 4K.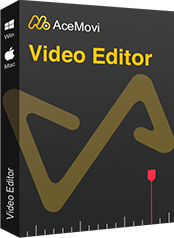 TunesKit AceMovi Video Editor
Security Verified. 5,481,347 people have downloaded it.
Basic and advanced features to unleash your imagination
Multiple filters, transitions, text, sound effects, music
User-friendly interface
Import as many photos or footage as you want
The best slow motion video editor
Here is a guide to use AceMovi to create slow motion video.
Step 1: Visit the AceMovi site to download the appropriate version (Windows or Mac) and install the same.
Step 2: The video slow motion editor allows you to use all the features in the trial copy. However, you will have a watermark in the final video. You can avoid it by opting for a registered copy.
You can enter the registration code received to your registered email id by clicking the Help button and then selecting the Registration option.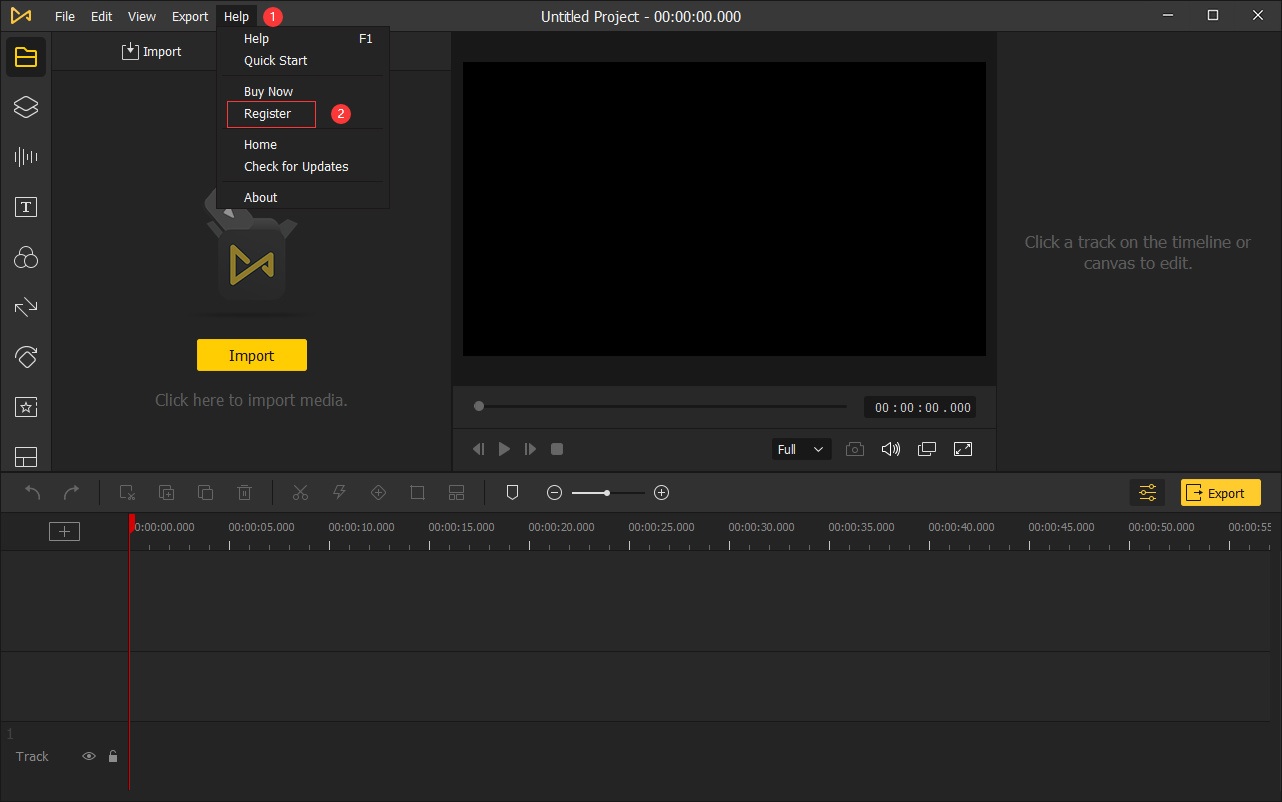 Step 3: Click on the Import button from the interface to load the video you want to edit.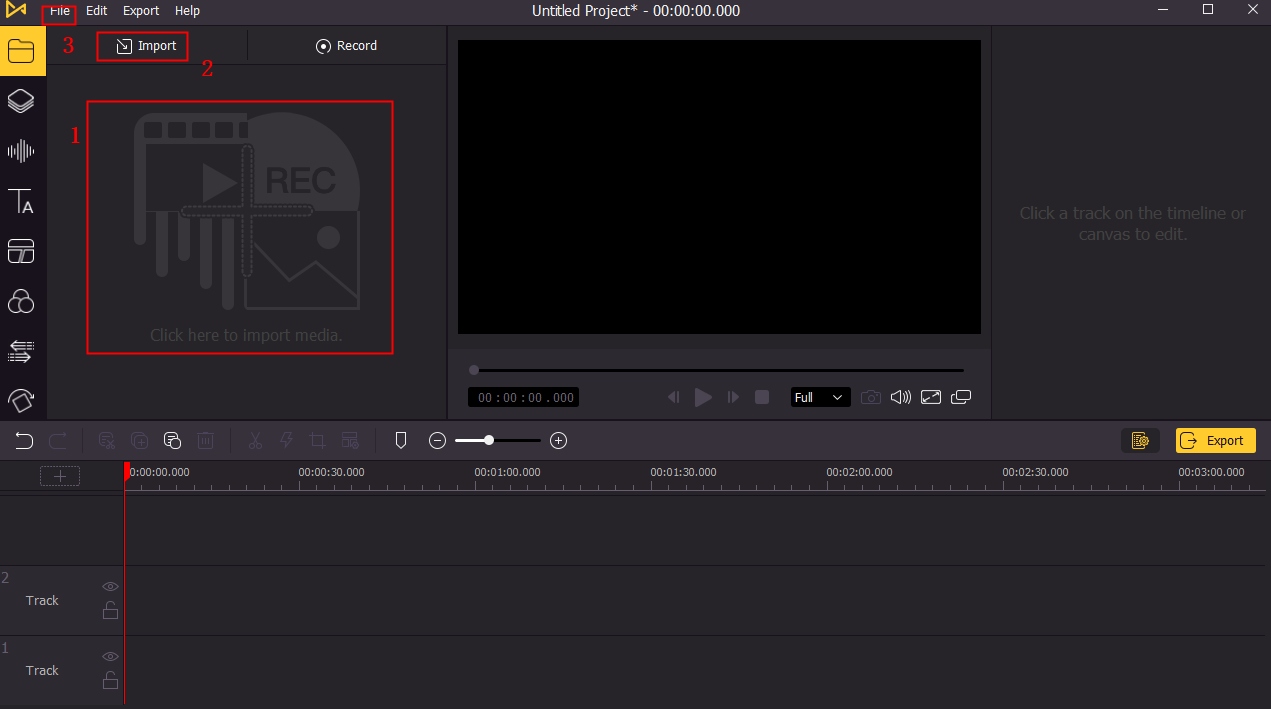 Step 4: Drag the video from the media library onto the Timeline section.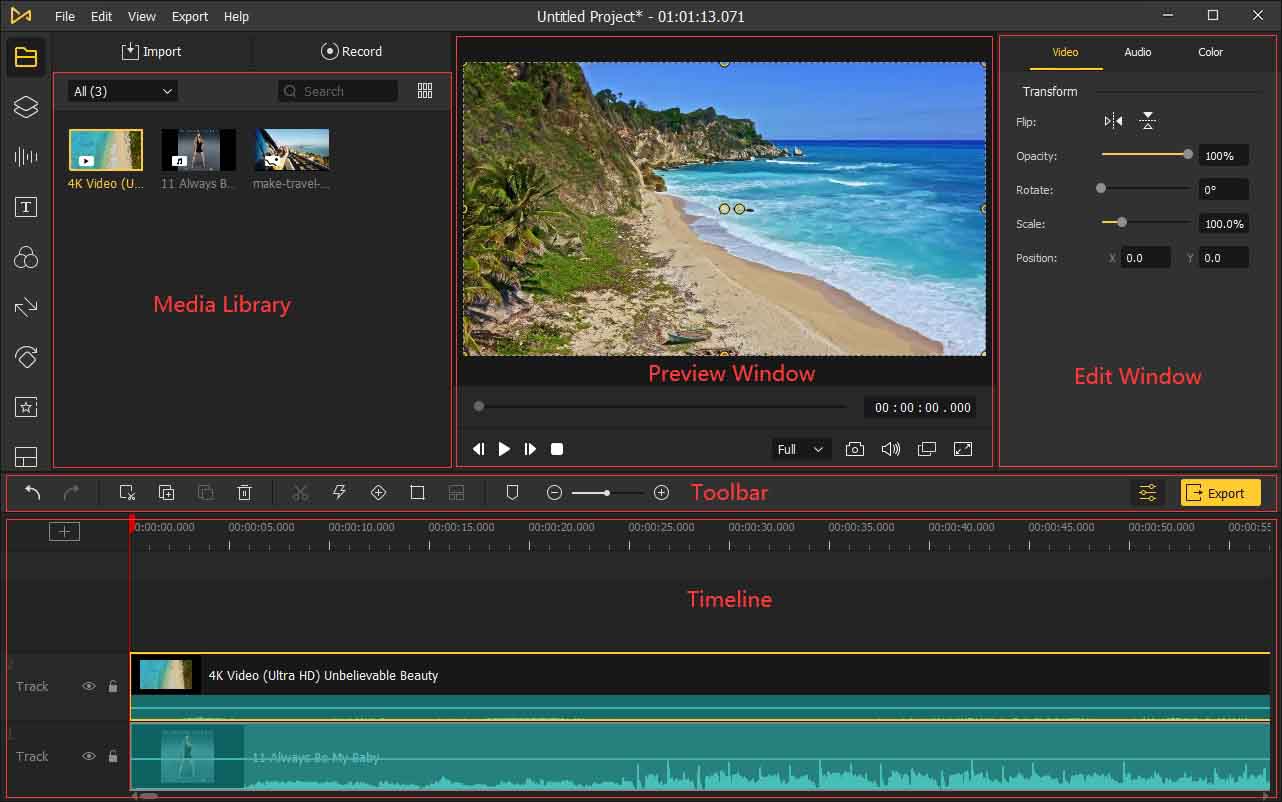 Step 5: Click the Speed icon from the toolbox. The feature allows you to slow the video from 0.5x to 0.01x. You can further increase the speed from 2x to 100x. Then use the Split feature to create the slow motion effect to a particular portion in the video.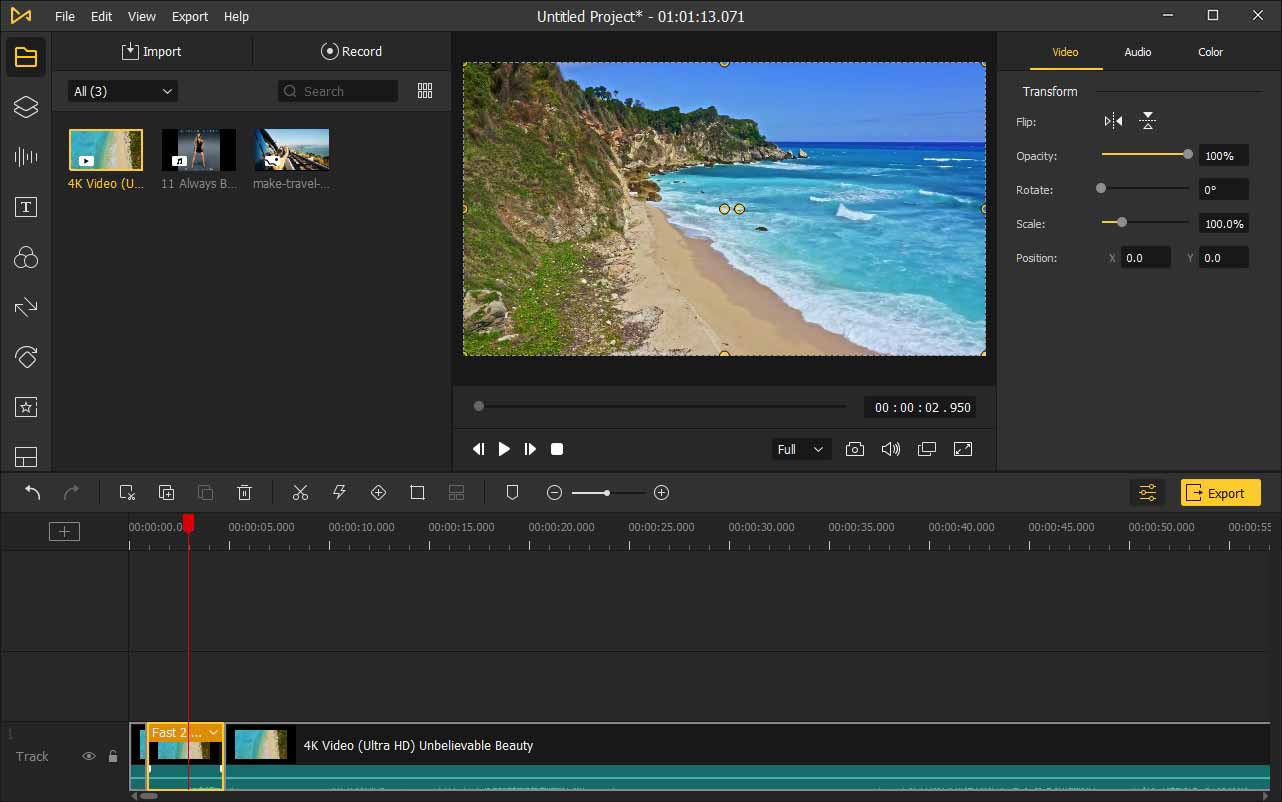 Step 6: Upon completing the editing, you can save the video to your computer in any format. You can choose the Export button and select the Video tab to pick the file format. Likewise, select the Device tab if you want the video to play on a particular device. You can also make changes to the resolution, file name, and file path.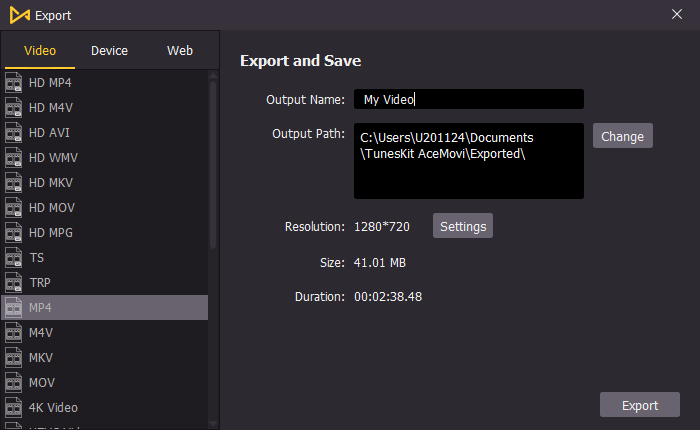 Top 2. Movavi Video Editor Plus
The Movavi video slow motion editor packs a plethora of editing power in a clear and intuitive interface. You have PiP, tilting, keyframing, and motion tracking. It gets the job done. If you are wondering which is the best slow motion video editor, Movavi can be one of them.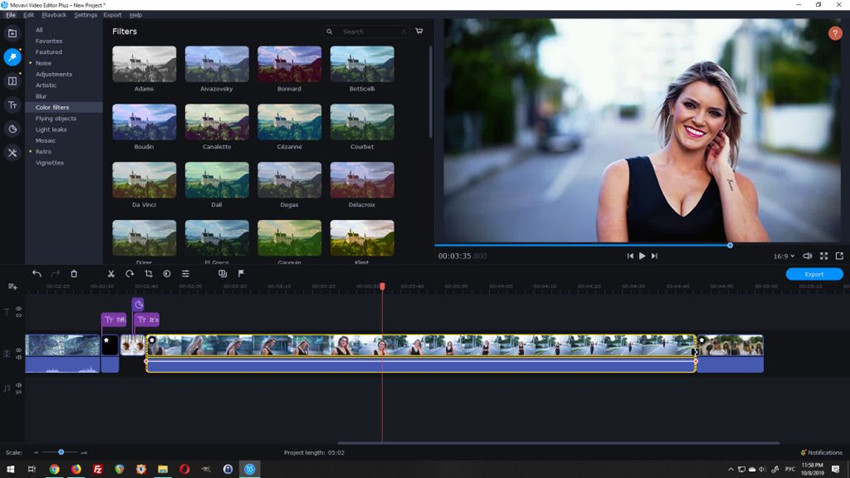 Pros:
Chroma keying
Motion tracking
Quick movie creation tool
Cons:
Lacks advanced trim modes
Rendering is slow
Top 3. DaVinci Resolve Studio
The slow motion video editor app is powerful editing software. What makes Davinci Resolve Studio unique is the high-quality output at no cost. In addition, you have project settings, editing tools, and export features.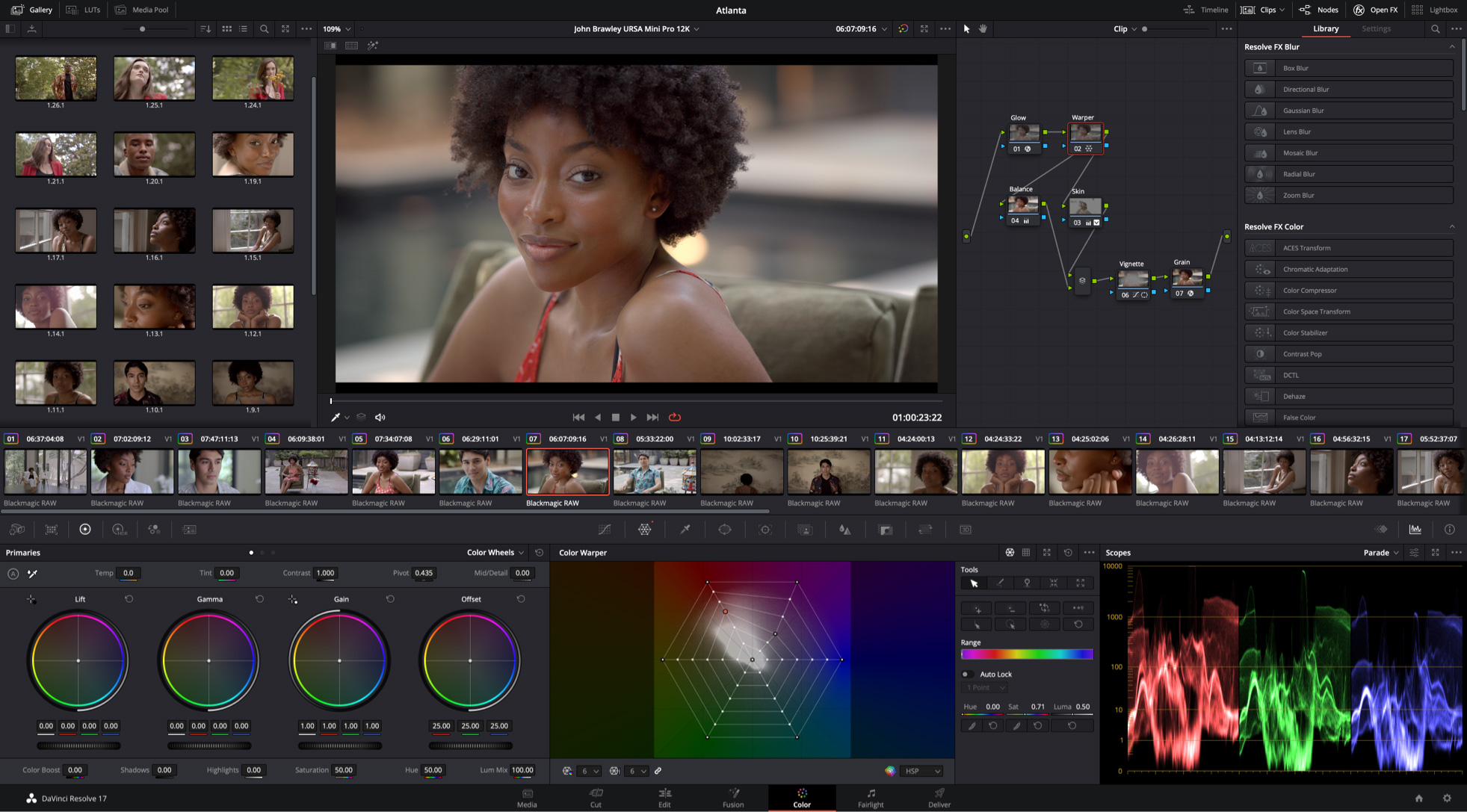 Pros:
No watermark
Full advanced video editing features
Excellent output quality
Cons:
Requires a powerful computer
Difficult to add VFX
Requires subscription for certain features
Top 4. OpenShot Slow Motion Video Editor
The fast and slow motion video editor is good for video editing. OpenShot has the tools necessary to create slow motion effects and others. In addition, you can preview the video while editing, which is an advantage.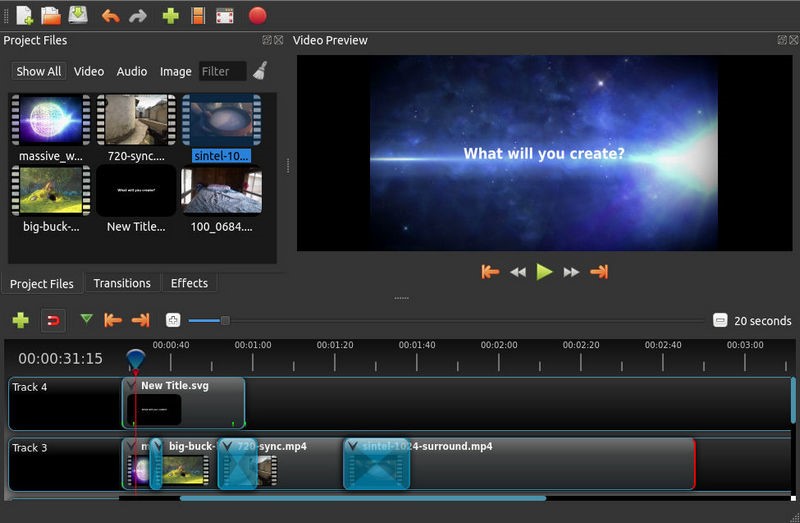 Pros:
Free to use
A plethora of editing tools
Cons:
Crashes often
Slow rendering
Hard to control effects after adding to a clip
Top 5. Shotcut
Shotcut is a slow motion video editor, which uses open-source coding. There are plenty of free features in the application. However, do not expect it to match with that of the paid apps.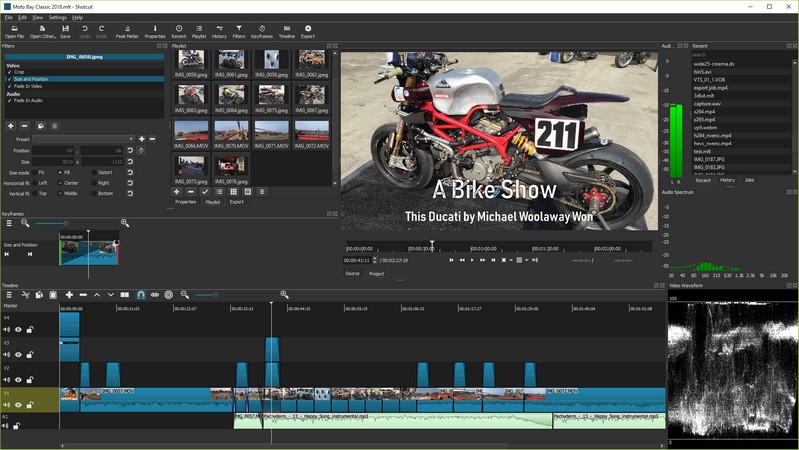 Pros:
Powerful for free program
Plenty of output formats
Filtering and chroma keying effects
Cons:
Fewer transitions
No built-in sharing feature
No 3D and 360 VR support
Top 6. After Effects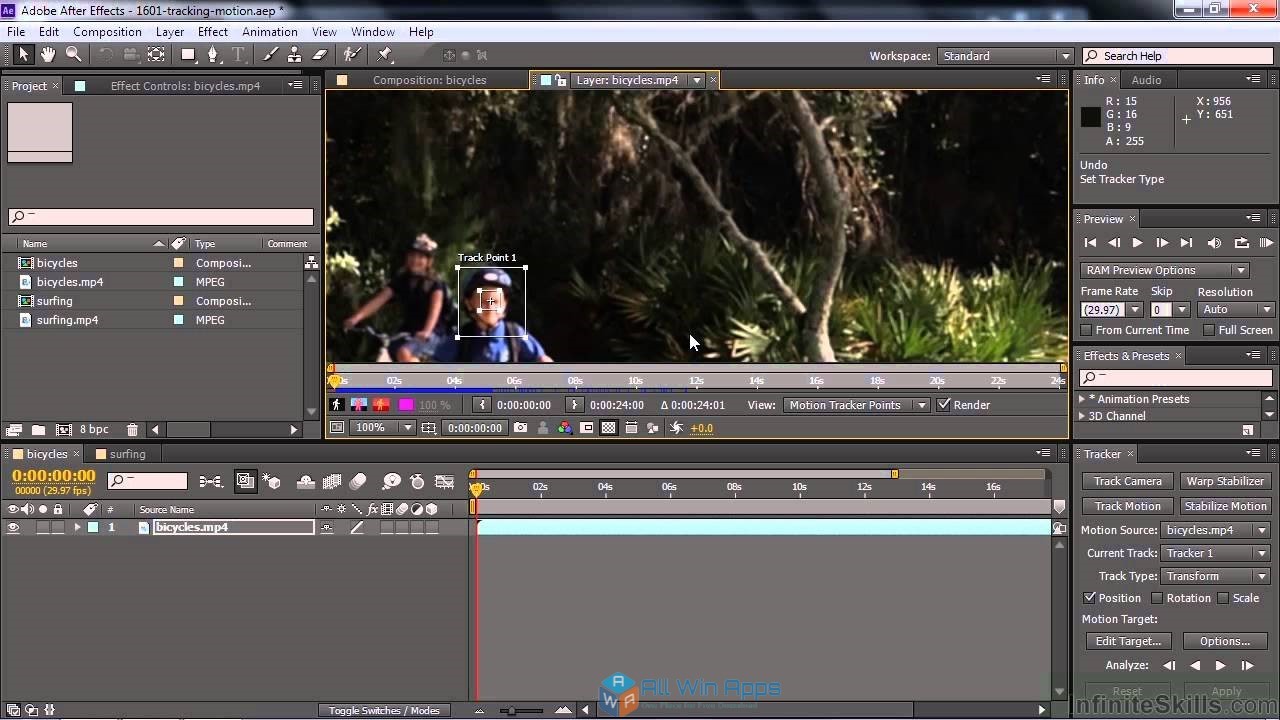 After Effects is a video slow motion editor for creating slow motion video. You can slow down the video or increase the speed. It has the editing features you need to develop an innovative video.
Pros:
Animations
3D pipeline
Advanced editing toolkit
Cons:
Expensive
Powerful computer specifications
Top 7. Fastreel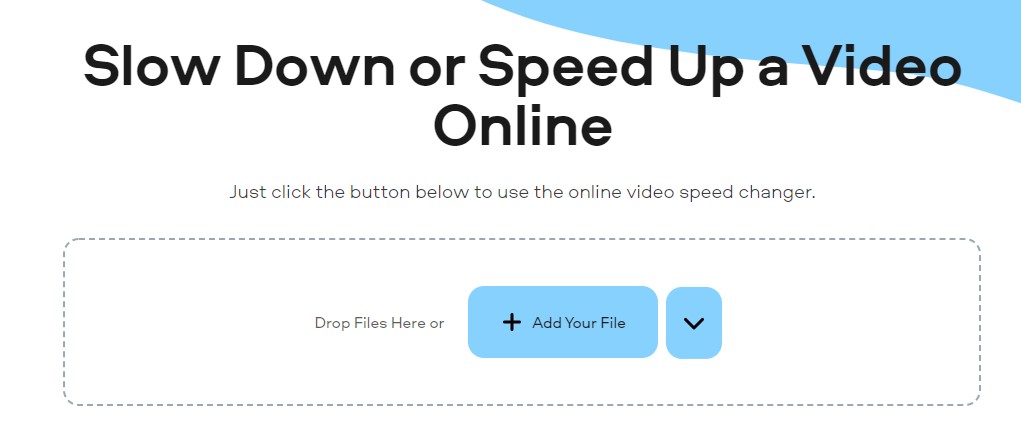 Fastreel slow motion video editor online is suitable for beginners and vloggers. It provides a hassle-free experience without incurring significant expenses on computer hardware. Moreover, it prides itself on the features it offers.
Pros:
Free built-in music library
Intuitive interface
Regular expansion of templates
Cons:
Video size limit
Only MP4 output
Top 8. Clideo
Clideo slow motion video editor online free helps you create slow motion videos and more. You can choose readymade templates or customize them according to the need. You can use crop, trim, cut, reverse, add subtitles, and more.
Pros:
Works with any video format
Intuitive interface
Works on any device
Top 9. ReSpeedr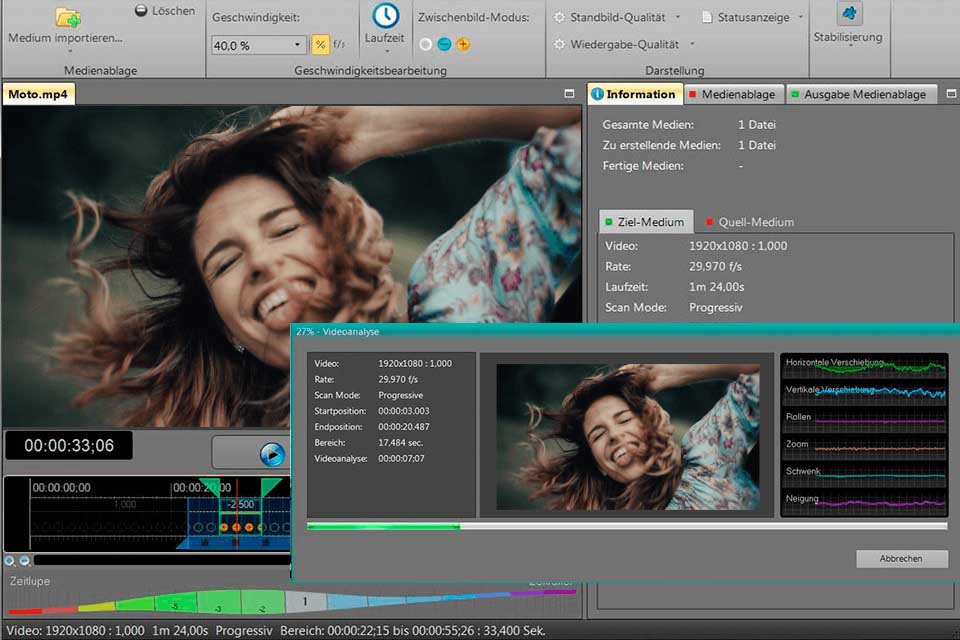 The slow motion video editor app generates a slow motion effect regardless of the framerate. You can use many features available to create a professional video along with the slow motion effect.
Pros:
Dynamic frame blending
Eliminate frame distortions
Side-by-side viewing
Cons:
Choice of editing tools is small
Top 10. Slomovideo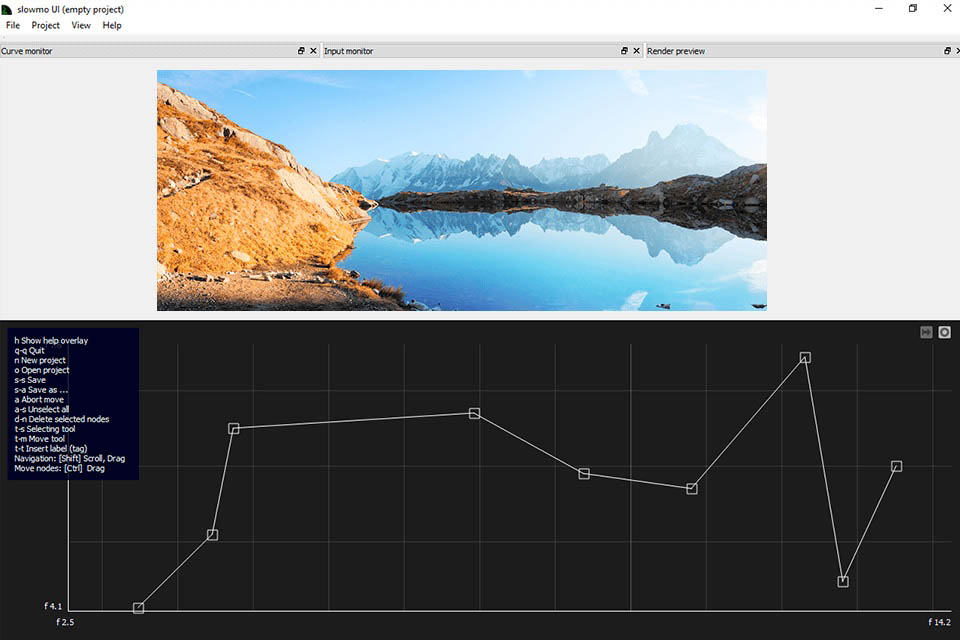 Slomovideo video slow motion editor slows clips to 0.01x. You can also use it to speed up the video when needed. In addition, it has basic editing options with stunning effects.
Pros:
Open-source platform
Motion blur option
Tools to create timelapse videos
Cons:
Slow rendering
Poor performance
Conclusion
A slow motion video editor is what you need to create than intriguing and mesmerizing video. Each of the tools discussed here has its advantages and cons. However, selecting the right editing video editor depends on your work, budget, and posting on social media. Ensure to choose wisely!