Photographs are treasures from the past that bring back memories of happy moments spent with family and friends. Most people have a vast collection of albums stashed away in a trunk or a cupboard, ready to be dug out whenever nostalgia hits. However, these images may fade, shred, crease, or become stained over time.
However, all photographs may require some repair over time. Colors may have faded, and edges may have wrinkles or sections of the image missing — all of this degradation can render your images worthless.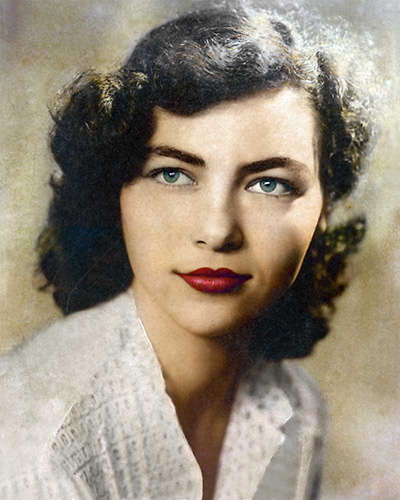 This 7 top photo restoration software will assist you in retrieving old photos for free or at a reasonable fee. With these restoring old photos apps, you can conduct high-quality work on your own: repair scratches, brighten dull photos, replace missing pieces, and even colorize photos.
Part 1. 8 Best Software to Restore Old Photos
1. Adobe Photoshop CC
The most popular app to restore old photos is Adobe Photoshop CC. You can do photo restoration at a high level because of the user-friendly interface, up-to-date upgrades, and many tools.
The tool currently supports practically all raster formats, with the fundamental Photoshop format (PSD) being compatible with a wide range of other graphics editors. The photo restoration software is compatible with PCs running macOS and Windows and mobile devices running iOS, Windows Phone, and Android.
Adobe Photoshop is used to restore digital photos in a variety of ways. The number of procedures you can conduct with this tool is limitless, but it cannot be very clear for new Photoshop users to learn how to restore old Photos in Photoshop.
Pros:
Image restoration software that is specialized
A well-known antique photo editor
There are numerous tutorials and video lessons available
All file formats are supported
Cons:
Expensive
Not easy to use for newcomers
2. Corel PaintShop Pro
Coral PaintShop Pro is one of the most well-known and well-respected picture restoration and editing programs. The creative filters are one of the program's most beneficial elements for photo repair. You can also enhance faded images with scratch removal and fade repair tools.
PaintShop has many repair capabilities compared to other restore old photos app. It can correct curved vistas, skewed views, and other issues. It also offers many features that might help you improve the photo quality of low-resolution photos.
Corel PaintShop is expensive, but it's also one of the most useful editing programs available to restore old photos. You can use it for graphic design and illustration in addition to vintage photo repair.
Pros:
Worth the money
30-day free trial
Provided full functionality for antique photo repair.
Cons:
Only Windows users have access to this feature
3. Gimp
If you think of restoring old pictures for free, then Gimp is the best option. It has many smart and content-aware brushes for mending many forms of damage, similar to Photoshop.
You can easily colorize your black and white photographs and bring faded hues back to life by using layers in Color mode. Because there is no automated coloring and the manual tools are awkward, it isn't the greatest photo repair software.

Pros:
Toolkit and UI panels that can be customized
Revitalize fading hues
Colorize photos with easy-to-use brushes after they've been severely damaged
Supports plugins created by the community
Cons:
There isn't any automatic picture coloring
4. PhotoWorks Photo Editor
PhotoWorks can be the appropriate software to restore old photos for free for you if your old images merely require a simple correction. It contains 3D LUT settings that are perfect for reviving fading photographs. It also comes with easy-to-use sliders for sharpening edges and drawing attention to your subject.
PhotoWorks includes a content-aware AI algorithm, one of the benefits of utilizing it as your photo restoration program. The AI analyses visual patterns and corrects the balance, exposure, and dynamic range of your old photo automatically. As a result, restoring damaged images is as simple as clicking a button.
Healing and cloning tools are included in the photo retoucher, allowing you to eliminate minor flaws such as folds, wrinkles, and scratches. You can personalize these tools to ensure that every aspect is completed to your satisfaction.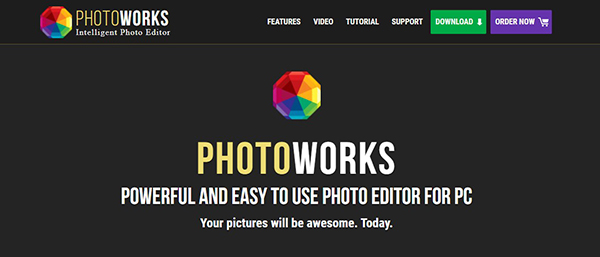 Pros:
Free trial
Beginner-friendly photo repair software
Quick minor tweaks are a breeze with this tool
5. Retouch Pilot
Retouch Pilot is an amazing tool for digital camera users who want to restore old photos quickly and easily. The tool fixes tiny technical flaws such as scratches, dust stains, and hair present in an image or that appear after scanning photos.
The design of the picture repair program is simple yet intuitive, and the majority of its operations are organized in the tool palette on the sides. When working with vertical images, the application's use of the available workspace isn't always appropriate.
It's not a serious flaw. When you first launch this photo restoration software, you'll be presented with a series of short tutorials that explain each feature. Basic picture editing tools, such as scratch removal, stamp, and patch, are the functions. Before making any modifications, the application gives you a real-time preview.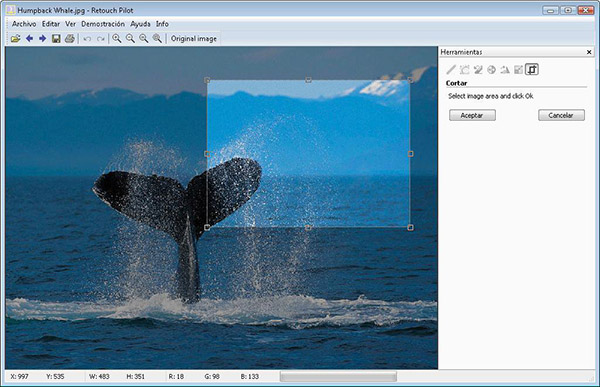 Pros:
Basic photo restoration program that is quick and easy to use.
Designed for repairing ancient photos
Training support is available
Cons:
A bit expensive
Limited features
6. Colourise
Colourise.com is a website that uses artificial intelligence to colorize any photograph in a matter of seconds. You can colorize black and white images quickly and effortlessly, regardless of their subject matter - from architecture to old family photos.
It will restore original colors fast and automatically in the browser, eliminating the need to download software. You are not restricted to black and white photographs; you may even colorize faded or sepia photographs.
You can download photographs without watermarks once the colorizing is complete.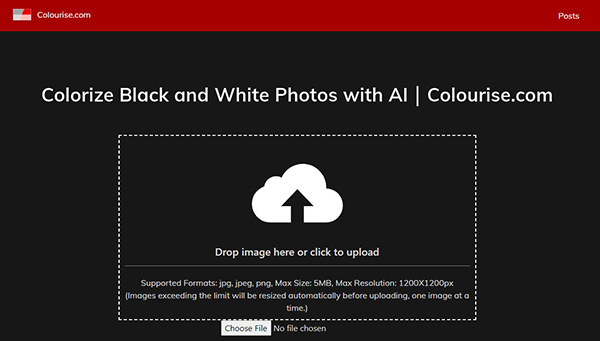 Pros:
Doesn't function simply in black and white
completely automated
There are no watermarks
Cons:
Images must be 1200 x 1200 pixels
There will be no colorizing in bulk
7. AKVIS Retoucher
AKVIS Retoucher is a powerful and easy-to-use picture restoration program that allows you to restore old photos to their original state. The software includes a clean, modern graphical interface with a well-organized layout that enables you to get a good overview of your current image.
This photo restoration program may help you remove dust, scratches, and other unwanted components from your photos, as well as draw missing areas.
AKVIS Retoucher covers specified areas with intelligent cloning processes and produces great results. The tool may erase date stamps and other components and increase the photo's canvas by filling in blank regions with visual patterns.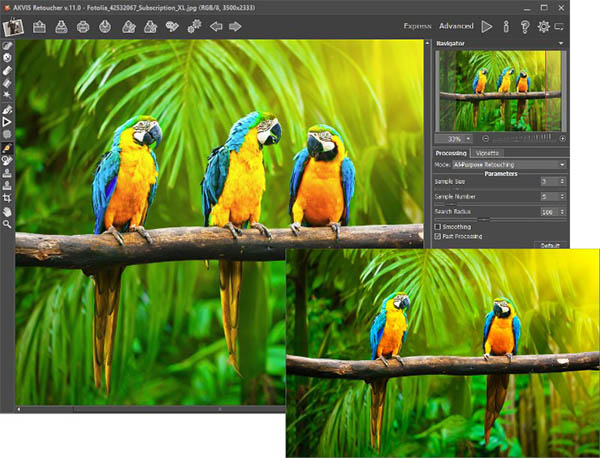 Pros:
Repairing photos quickly and easily
10-day trial version
one-time payment
It's available both as a stand-alone program and as a plugin for a picture editor.
8. SoftOrbits Photo Retoucher
One of the greatest apps to restore old photos for beginners is Softorbits Photo Retoucher. Unlike the others on this list, this ancient photo restoration app is designed specifically for fixing antique photographs. It doesn't have a wide range of features, but it does offer all of the picture restoration tools you'll need to fix mildly damaged photos.
After you've uploaded your old photo, the software will check for any problems that need to be fixed. It will also find and erase dust spots and imperfections for you. The photo restoration software's specific stamp, smudge, and concealer tools can be used for this.
The photo restoration program includes a tool for repairing blurred photos and grainy backgrounds. Because earlier cameras didn't have advanced noise reduction technology or super-fast shutter speeds, these defects are extremely common in historical photographs.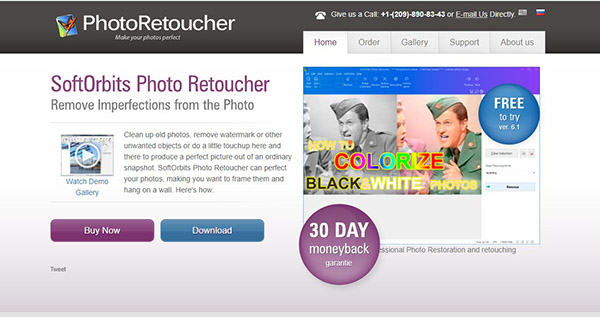 Pros:
Beginners will enjoy it
User-friendly
Gives photos a quick repair automatically.
Cons:
AI capabilities and limited characteristics
Part 2. AceMovi Video Editor: The Best Photo Collage Maker
AceMovi is the best photo editor for editing photos and creating incredible collages. Remix and combine your photographs with the pic collage creator in one tap. AceMovi is a tool that allows you to edit photos and fine-tune selfies like a pro. Choose a beautiful photo from your photo lab or take a selfie using your selfie camera.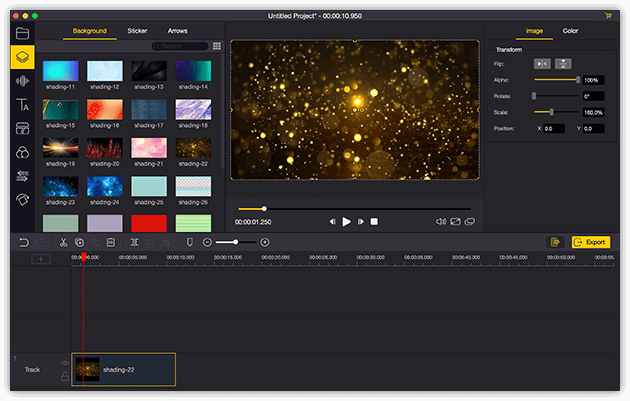 Add stickers and text in various fonts to make your photos more enjoyable. The AceMovi takes your photo art to the next level with dozens of templates, photo grids, and layouts. Experiment with different collage layouts and frames, then share your work.
Part 3. Conclusion
The list of the seven best tools to restore old photos comes to an end here. It's comforting to know that there are now excellent choices for repairing damaged or fading vintage photographs and making them appear brand new.
TPhoto restoration technology has progressed to the point that you can easily enhance photos. Choose from our collection of picture restoration software, and you'll be able to start improving old photos in no time.
It's past time to breathe new life into your photographs. We hope that this list will assist you in locating the best software for restoring old photographs.