A green screen is widespread in making scenes and characters in filmmaking, which is a bright green background for replacing the background in a shooting. The process of removing the color of the background is also known as the "Chroma Key". The most common colors used in chroma keying are green and blue because they're quite opposite to the colors of human skin and hair.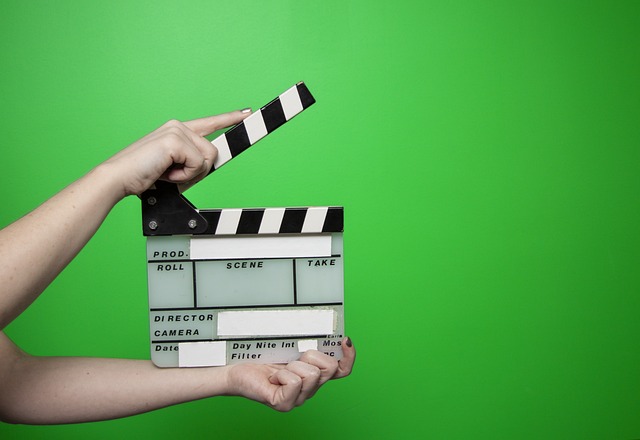 Now, everyone can use a green screen to combine different shots. Green screen has been a regular effect on video editors. A Green Screen App for Android & iOS is really useful for making and sharing magical videos on Instagram, YouTube, and TikTok. Here, we intend to talk about the 6 Best Green Screen Apps for Android & iOS. You can select the one that fits you to create a splendid video.
6 Best Green Screen Apps
1. Inshot
Available for: iOS and Android
Price: Monthly subscription: $3.99; Annual subscription: $17.99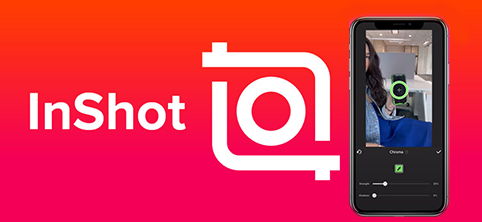 Inshot is probably the best basic video editor. It is geared toward posting photos or videos on Instagram. The app supports adding voice-overs, music, and fun sound effects. It can be a tool for business owners to engage with the young audience.
When you need to use its green screen editor, the feature of adding a mask to PIP and layers can assist you. But if you have advanced demand for editing green screen video, this won't fit you.
Pros:
You can make a photo collage
No need to sign up to use the free trial
You can add various emojis and text on photos and videos
Cons:
Sometimes freezes
Lack of professional effects
The decoration is not creative enough
2. Kinemaster
Available for: iOS and Android
Price: Monthly subscription: $4.99; Annual subscription: $39.99
Kinemaster is one of the best tools for mobile video editing. You can save your video in various formats, even in 4K. You have access to tons of plug-ins, like color filters, cropping, rotation, and chroma key tool of course.
One of the best things is, that there's a slider for you to control the speed of any clip. For easy editing, you can preview the video in black and white, to adjust the color.
Pros:
Having high-quality export, especially the green screen edits
It features multiple video layers
Four types of interfaces and precise controls in editing
Cons:
It may slow your mobile while editing a long video
Having bugs in trimming video with pieces loss
Not easy for beginners to use
3. Chromavid
Available for: iOS & Android
Price: Annual subscription: $2.99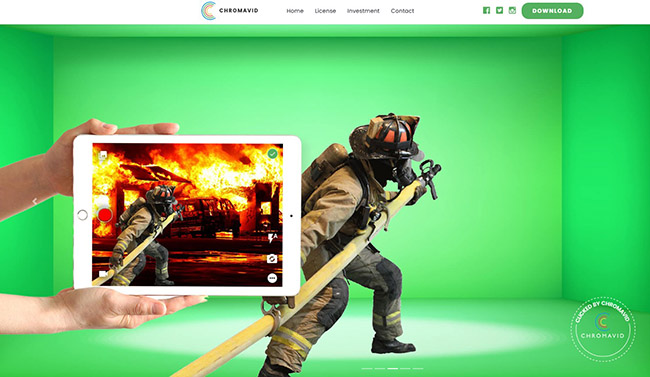 Chromavid is an expert in Chroma Keying. It supports a wide range of chroma colors, like red, yellow, blue, and green. It has the excellent ability of Chroma Key but no other functions for editing videos. After selecting the background color, you can select an image saved on your phone. Then the background will be replaced.
Its premium subscription for one year only costs $2.99. With the license, the app offers limitless recording time and into the frame.
Pros:
User-friendly interface
Save the edited video straight
Cons:
No video editing functions
Only static images can be allowed to replace the background; video cannot be inserted yet. The video you use must be captured live
4. PowerDirector
Available for: iOS and Android
Prcie: Monthly subscription: starting at $5.83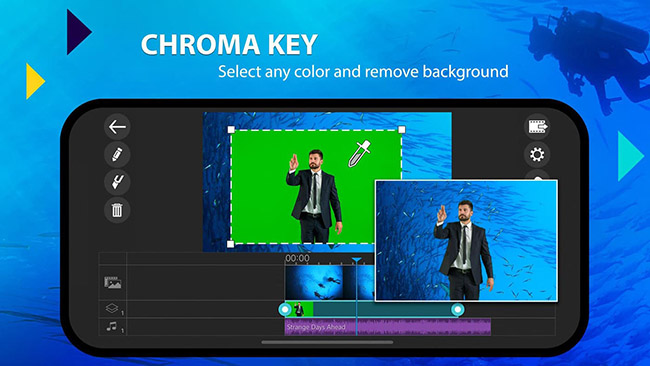 PowerDirector is a one-stop workplace that has a high-rated green screen effect. The key color could be fine-tuned as you need, such as transparency, hardness, and brightness. Apart from the essential functions, the app can also meet advanced needs. You can explore more with the green screen effects.
In addition, it can help users remove the background with smart cutout. It supports multi-tracks to make the process more effective.
Pros:
Having rich features even in the free trial version
Provide video stabilizer and motion tracking
Allows blurring the edges around the image to make it more natural
Cons:
The interface is a little overwhelming
For its heavy construction, sometimes may cause your mobile to crash
Too much advertisement for upgrading
5. Filmora
Available for: iOS and Android
Price: Monthly subscription: $7.99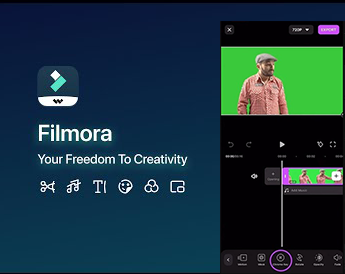 The next entry is Filmora. It is a good tool for beginners. As a green screen app, its green screen feature helps you change backgrounds and create awesome effects. It has a large number of templates for beginners to get a start.
The app supports any video aspect ratio, which makes it easier to share your creative video on various platforms. What's more, it has an AI painting feature. It can inspire you to create a unique video and have fun with it.
Pros:
An iOS video editor with DoubleTake or MultiCamera
Audio can be marked automatically to help you match it to the video
Having Video beautification to smooth the skin
Cons:
Sometimes it is difficult to grab the pieces on the timeline
It might take a long time to export a video
Lack of good tutorials
6. Green Screen by Do Ink
Available for: iOS only
Price: $4.99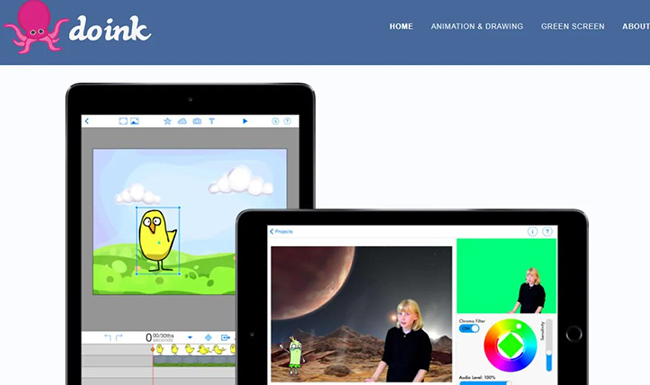 It is one of the "Best New Apps in Education" in iTunes. With the fun and intuitive tools of animation and drawing, you can tell a story or explain something to children pretty well. It can also help students creatively finish their tasks.
You can also use the Do Ink Prop Library, which combines your artwork, and import them in the green screen editor. It's a green screen app for iOS systems, and using it on your iPad can give you the best experience.
Pros:
Supports both live camera and existing images, videos, and artwork
Create and export GIFs with ease
Having sorts of drawing tools
Cons:
Only supports iPhone or iPad
The price is higher than other comparing apps
Bugs may appear after a new update
How to Use a Green Screen on AceMovi
TunesKit AceMovi Video Editor is a perfect editor for beginners with its user-friendly interface, which will make your edition effortless. It allows you to create and enhance your video on a PC without lagging. In other words, AceMovi is a lightweight video editor with the most essential functions you will need. A wide range of filter effects, transitions, and animations allow you to enhance the video. The feature of keyframing will give you full possibilities.
The green screen editor in AceMovi lets you fine-tune the key color, and you can also select 40+ basic colors. The related settings, like denoise, blur amounts, and blending mode, are all adjustable.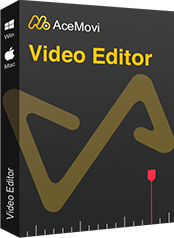 TunesKit AceMovi Video Editor
Security Verified. 5,481,347 people have downloaded it.
Here's the guide to editing your green screen video:
Launch AceMovi and Import
Click the "Import" to upload your background and original video.
Remove the green screen and balance the effect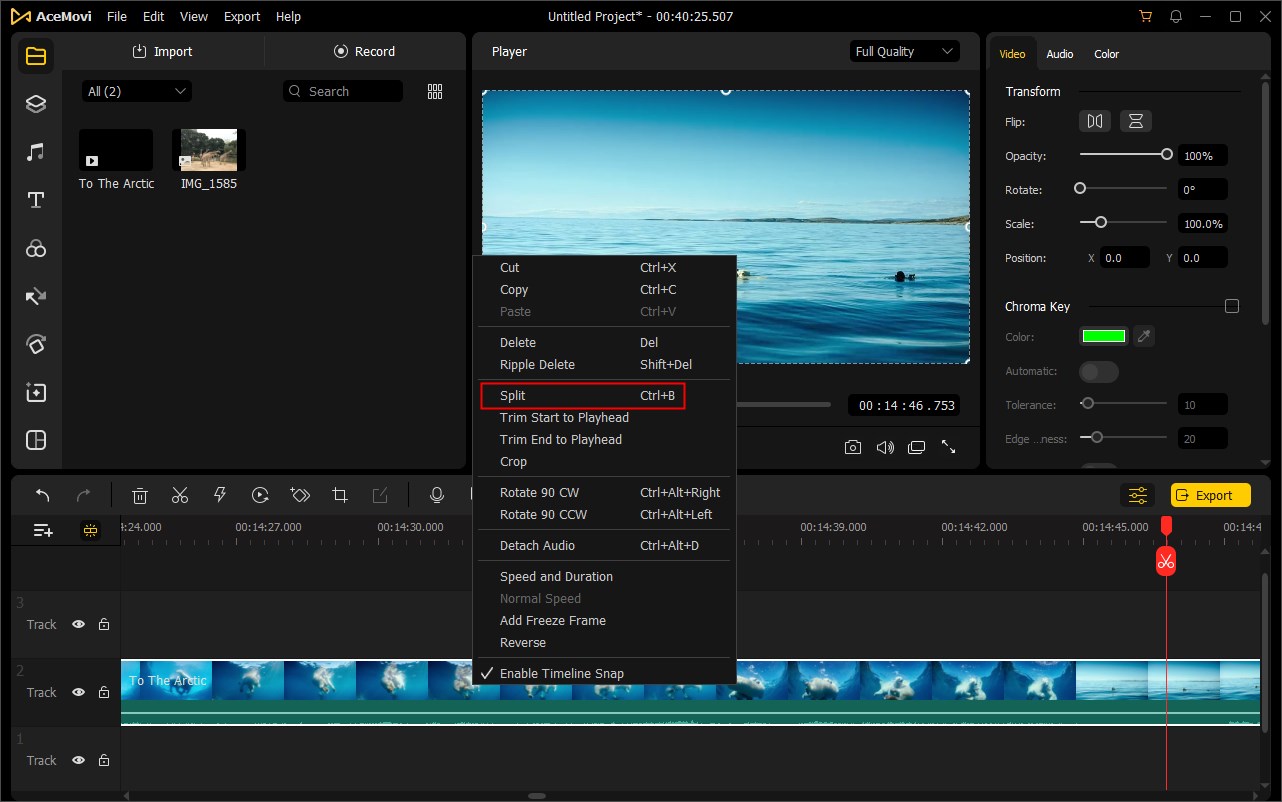 Click "Properties" beside "Export", then tick the option of "Chroma Key". Then you can remove the background by adjusting the key color, edginess, tolerance, and so on. Real-time performance will help you make it seem like in a real scene.
Notes. The background track should be under the track of the original one.
Export Videos
Then click "Export" and set the formats and device. If you want to share it on a platform, don't forget to click the "Web" icons and select the platform.
Conclusion
Most of the video editors mentioned above have a free trial version, with a watermark and other limitations like limited templates and advertisements. As green screen apps for Android & iOS, they are worth a try. If you prefer editing on a PC, you can try AceMovi as a beginning of editing.
Now, you may have realized how easy it is to make a video with green screen. After picking a handy tool, please release your imagination as you like.