Q: "What is the easiest way to change an audio track from a video and add a voice over?" – Richard from Quora
Audio is an indispensable part of a video but the original audio track always tends to be imperfect. So what if you've captured a good video but with a bad sound? Well, you can easily get rid of the audio track and then add another background music or a voice-over. There are many ways that can easily replace audio in video and in the following, I'll introduce 7 easy methods to help you do that with desktop, online tools, or apps. Now, let's kick off!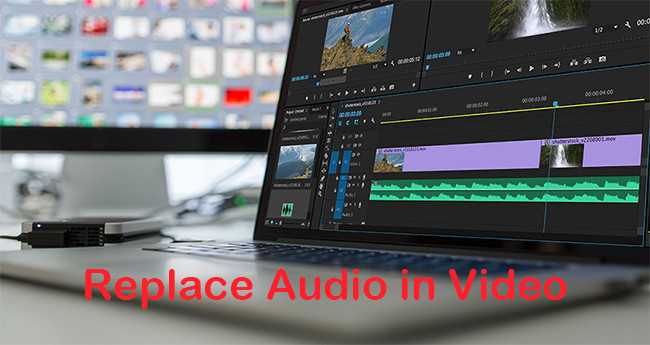 How to Replace Audio in Video on Windows 10 & Mac (AceMovi)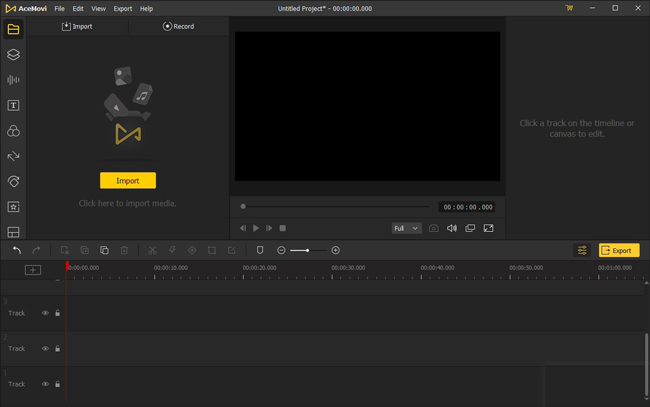 Actually, there are a lot of tools that can help you replace audio in video. And now what the best I'm going to recommend is TunesKit AceMovi Video Editor, because it's might be the easiest and fastest tool to do that.
TunesKit AceMovi is available for both Windows 10 and Mac computers. It's a simple-to-use yet powerful video/audio/image editing program that both beginners and professionals like to use it to creat greate films, short videos, as well as vlogs. With the program, you can easily separate or extract audio from video, add an audio track to your video, apply special sound or video effects, transitions, text or subtitles, make a split-screen video, etc. In a word, you can find almost everything you need to edit your video within this tool.
AceMovi supports almost all video formats like MP4, MOV, MPG, WMV, AVI, M4V, 4K Video, HEVC Video, TRP, TS, DivX, 3GP, OGV, ASF, etc. So you can import any format of video via the drag-n-drop with one click. Besides, if you're a YouTuber and replaced a YouTube video with AceMovi, you can import your video in the AutoFit format for YouTube through Export > Web > YouTube.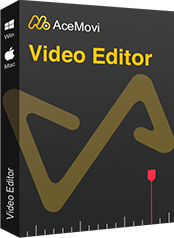 TunesKit AceMovi Video Editor
Security Verified. 7,013,985 people have downloaded it.
Pros:

Replace audio in video without re-encoding
One-stop video & audio editing software with easy-to-use interface
Work well on both Mac and Windows systems
Lots of text templates to try for free
Flexibly save output video in any format, device or social platform
Export at HD video with your desired resolution and aspect ratio
Cons:

Cannot be operated on mobile phones
In the following, I'll show you how to replace audio in video with the help of TunesKit AceMovi:
Download AceMovi and Import Files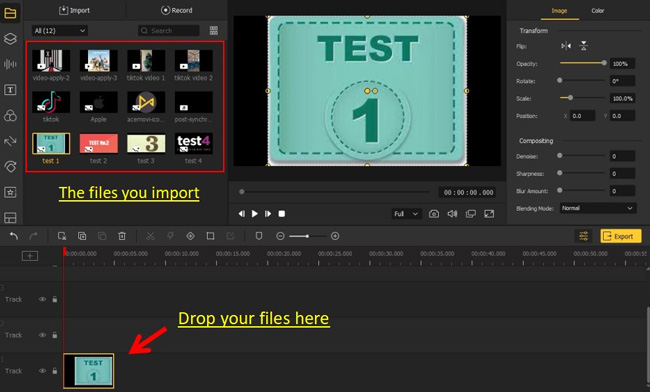 First, click the Download button above to install the TunesKit AceMovi on your PC or Mac. After that, just launch the program and import the video file that you want to replace its audio track by drag-n-drop or clicking the Import and + icon.
Commence Replacing Audio Track in Video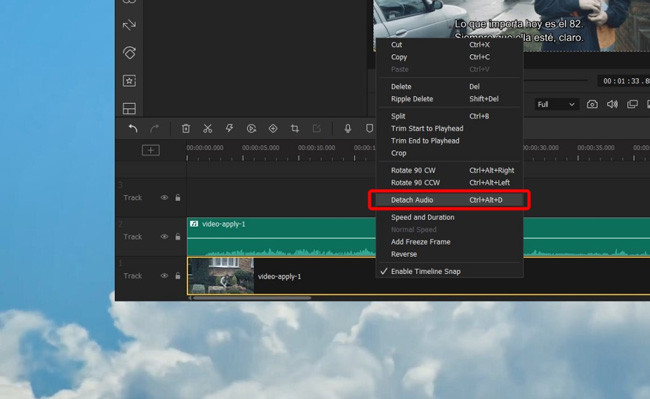 Now you can right-click the video file and select the Detach Audio option. The original audio clip will be separated on the timeline track. Now click on it and hit the Trash icon

to delete it; or you can right-click on the audio track and then choose the Delete option.
Now you can import a new audio file from your local computer and drag it to the timeline to match the video. If you want to try built-in music resources, you can simply go to Audio > Background Music to pick up a background music file for the video.
Export the New Video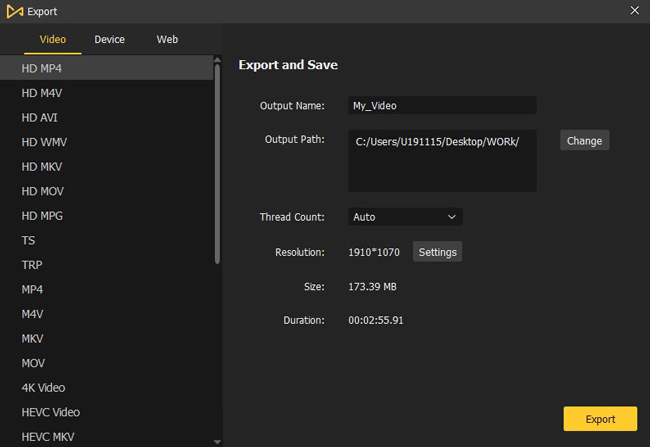 In the last step, you can now go to click the yellow Export button to save and export your new video file. Just follow the instructions to customize the output settings such as output format, device, file name, and output path, etc. And then confirm the Export button again to save it to your computer. Your new video will have a new audio track as wished.
How to Replace Audio in YouTube Video Online Free (VEED.IO)
"Can you replace audio in a YouTube video?" If you're asking the same question, keep reading! As one of the best online video and audio editing websites, VEED.IO features a brilliant array of small and advanced tools. This is a streamlined tool with which you can start editing with YouTube Video URL, Recorder, Brand Kit, as well as desktop files. Here is the step-by-step guide!
Import YouTube Video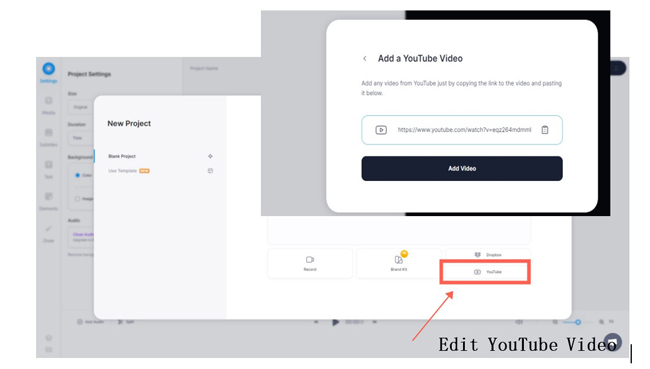 On the interface of VEED.IO, click the YouTube icon and then paste the URL of your YouTube video. And click the Add Video to import.
Begin to Replace Audio in Video Online Free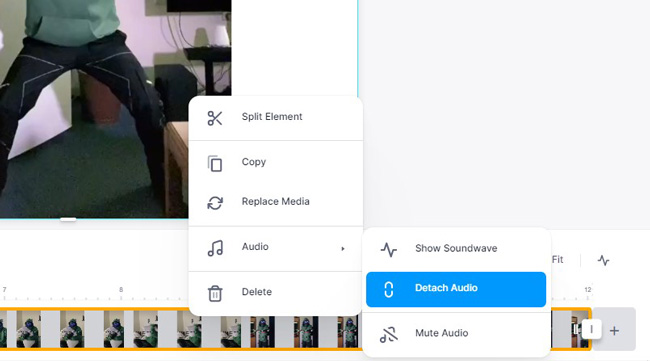 Now move your cursor into the timeline area, and right-click the video clip to choose Audio and Detach Audio. You can also click the Mute Audio option. If you extracted the video, you need to delete it and add the new audio track.
Export Video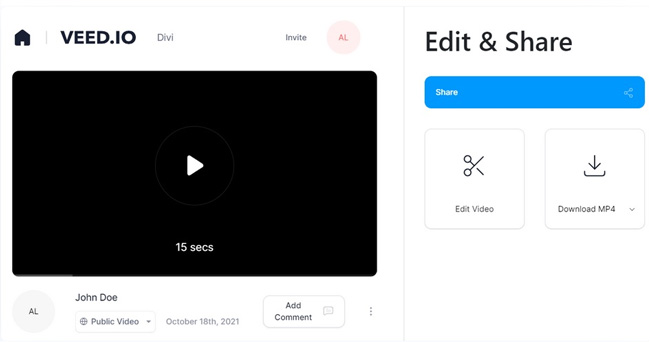 Click the Share to upload your video on YouTube Studio. You can choose to edit it with Trimmer, Splitter, Cropper, Converter, and more. Or bluntly download it in MP4 format on your desktop.
How to Replace Audio in Video on Mobile Phones (VN)
Want to learn how to replace audio in video on iPhone and Android devices? Here I got a very very easy video editing app for you, that's VN Video Editor. This app comes with story modes, video templates, overlays, music resources, and audio effects for all iPhone and Android users. Surprisingly, you can export video without any watermark with this tool because it's completely free to use. Now, just follow those steps below!
Start Your New Project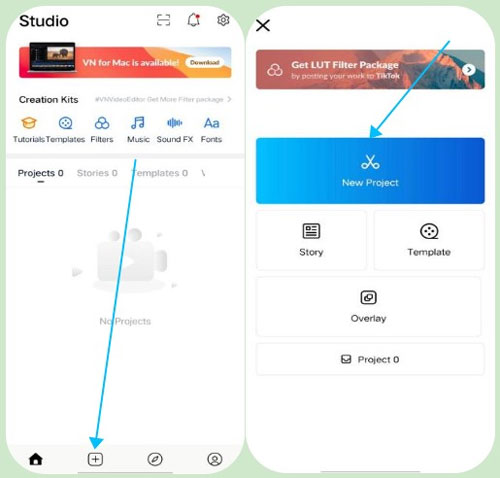 Firstly, on VN Video Editor app, click the + icon to get started. Then open the local files after getting into the New Project place, where both audio and video are available.
Replacing Audio in Video iPhone/Android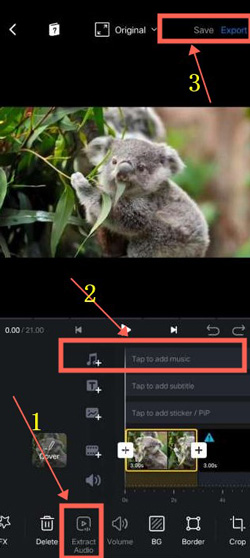 VN is a streamlined video editor with which you need to go to slide the toolbar to find the Extract Audio option and click it. Delete the audio track in the timeline. And then add your audio track to the video. You can click the ▶ icon to check whether the audio is synchronous in real-time. Finally, click the Export or Download icon.
(Alternatives) How to Replace Audio in Video Using VLC, Adobe Audition, Cubase, & Premiere Pro
▷ 1. Replace Audio in Video VLC Media Player
Another way to replace audio in video is to use VLC Media Player. VLC is a free and open-source media player that plays most multimedia files. Available for Windows, Mac, Linux, Android, and iOS, you can also use it to replace the audio track in the video files by taking advantage of its "Convert/Save" function. The following is how to replace audio in video using VLC.
Launch VLC
After finishing installing VLC Media Player on your computer, you can simply launch the program.
Import the Video to VLC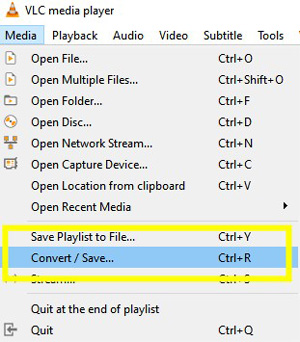 Now navigate to the Media > Convert/Save. Click the +Add… button to import the video file that you'd like to replace its audio track.
Add the New Audio to VLC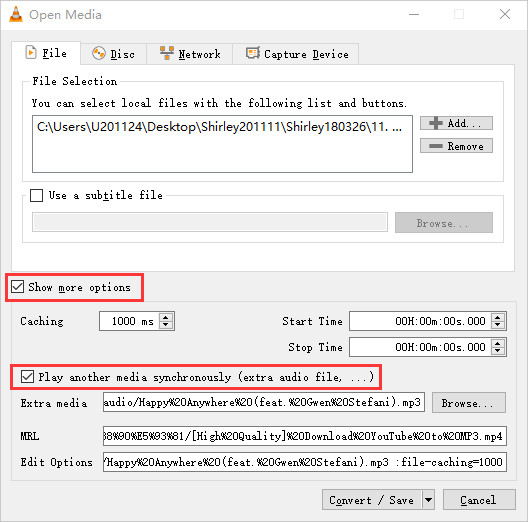 Next, in the same new window, check the Show more options box and again Play another media synchronously option. Click the Browse… option and +Add… button to add the new audio track you want. Hit the "Select" button to confirm the action.
Replace Audio in Video Using VLC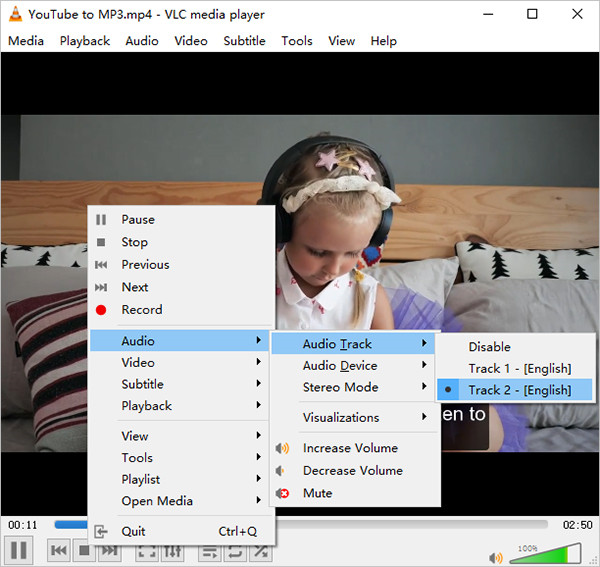 Now choose the Play option from Convert/Save drop-down menu. When the video is playing, go to the Audio > Audio Track > Track 2 or right-click the video and choose Audio > Audio Track > Track 2. Now the video's audio track has been replaced.
Save the New File
In the last step, you can go to the Media > Convert/Save option again. Hit the Convert/Save button at the lower right corner and choose Video – H. 264+ MP3 (MP4) as the output format. Then click the Browse to select an output path for your destination file. Next, click the "Start" button to start saving the video file with a new audio track to your computer.
Note: Usually, VLC adds the new audio track as Track 2, which does not play by default. In other words, if you want to play the converted file with new audio track, you can go to the "Audio" > Audio Track > Track 2.
▷ 2. Using Adobe Audition to Replace Audio in Video
Find it complicated to use Adobe Audition to replace audio in video? As we all know Adobe Audition is a powerful audio editing and balancing program with which not only can you add VFX to the audio track in video but also the great filters as well as wonderful workflow design are provided. You'll find it easy to replace audio in your video after reviewing the following guides!
Import Videos and Audios
Drop the files under the Media place is functional. You can make this through File > Open as well. By the way, when it comes to the service on Adobe Audition, you need to log in via Google Account or others and you'll get a 7-day free license.
Use Adobe Audition to Replace Audio in Video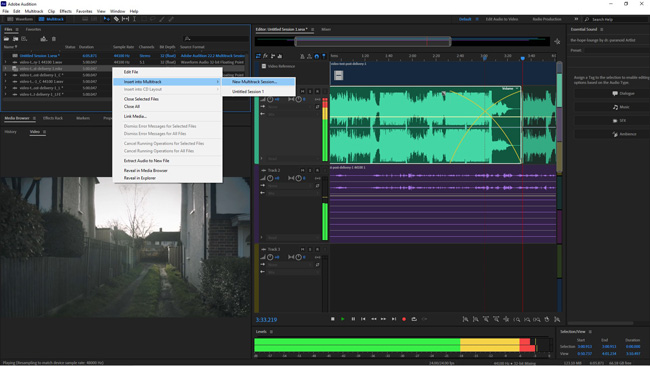 On the interface, you'll find the imported videos that will be collected in the Files panel. Now right-click the new audio track or the wanted video file to choose Insert to Multitrack > New Multitrack Session to build a new session. And then put your files in the track area.
Here you need to mute the video track or right-click it to press the Extract Audio option. If possible, you can play the video in real-time to balance the video volume and effects.
▷ 3. Using Cubase to Replace Audio in Video
Want to know how to replace the audio track in video with the Cubase software? Cubase is a creative audio and music producer that features a robust system, you can make Hollywood standard audio effects with it. But whatever Cubase Pro 12, Cubase Artist 12, or Cubase Element 12, you need to pay for the licenses. If you already bought it, let's see how to replace the audio in your video with this tool here.
Import Files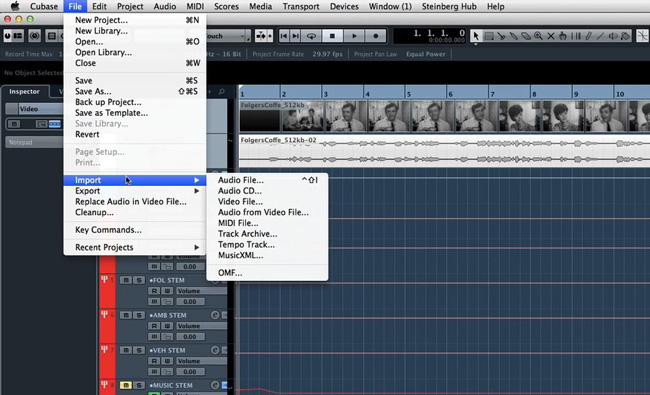 Import files to Cubase is very easy, you need to open up the File and go to Import > Tracks from Projects.
Begin to Replace Audio in Video with Cubase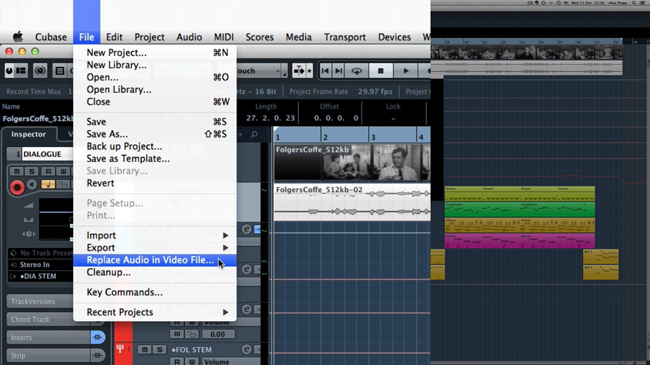 Click the Devices > Video Player (F8) to launch the inner video player. Then go to File > Replace Audio in Video File to pick up your audio file. In this case, the previous audio track will be replaced automatically.
▷ 4. How to Replace Audio in a Video Premiere Pro
Adobe Premiere Pro has been acting as an intelligent and professional video editor since its inception. Users can make videos trimmed, cropped, converted, balanced, compressed, and recorded with this toolkit. If you want to know the tutorial on how to replace audio in a video with Premiere Pro, just scroll down!
Import Files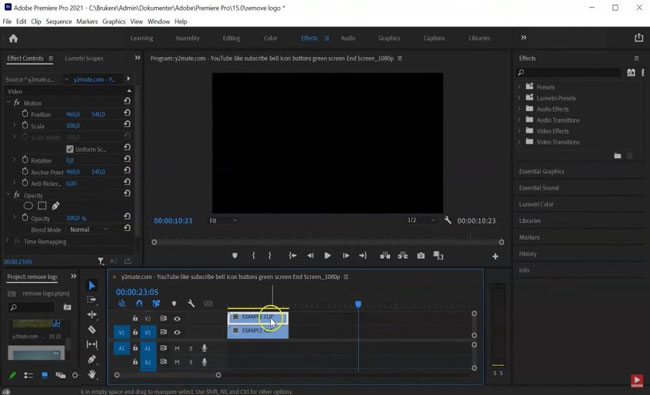 The timeline was set in the middle place of Premiere Pro, now drop your files here.
Try to Replace Audio in Video with Premiere Pro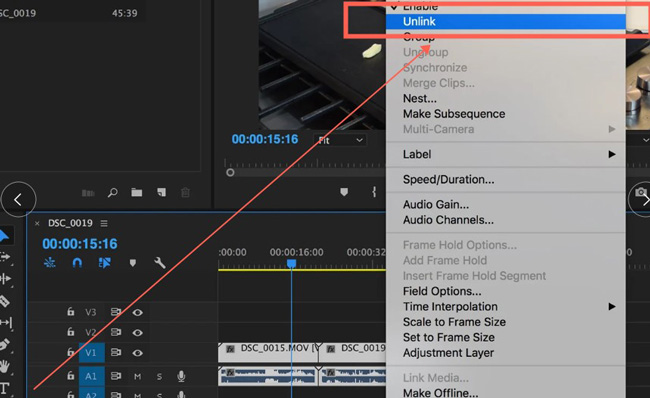 Different from other video editors we showed like AceMovi and VLC, the audio track will be extracted from the video track at the very beginning if you're using Premiere Pro, but in fact, you'll find they're linked as a whole. You need to right-click the video track to hit the Unlink option and then delete the audio track. Lastly, drop the new audio track.
Final Words
Now you've got the 7 solutions to replace audio in video. If you don't want to pay a penny, you can use VLC Media Player to achieve that. But the disadvantage is obvious. The new audio will not be played by default. You have to choose it every time when you want to play it.
If you're annoyed about this, TunesKit AceMovi will be a great choice. Replacing audio in the video can be finished in quick steps and the new audio will be added permanently. While Adobe Audition and Cubase can help you edit audio tracks with more up-to-date effects.
Which one is your appetite? Give me your opinion!