There are videos from YouTube, Facebook, and other platforms that are embedded with a green screen background so that it's unlikely to do with video editing features in your post-production. Also, before formally applying the green screen effect, you are required to remove the background green color completely. In practice, not so many footage editing tools are capable of background removal technology. No need to worry! This post has figured it out. And we will give you three simple and quick tactics to remove background from video without any color dropping and edginess distortion to bother your further work. Ready? Hit the road!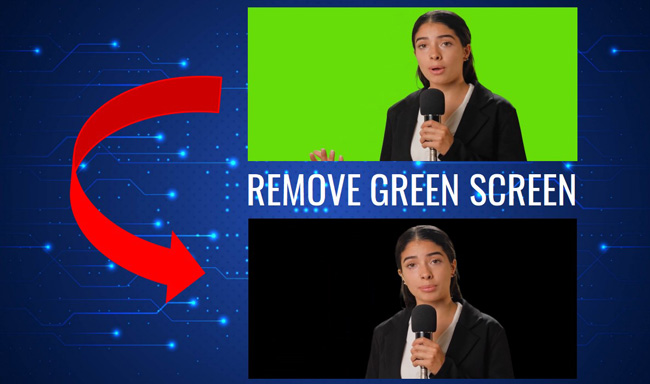 Best Green Screen Video Remover Software: AceMovi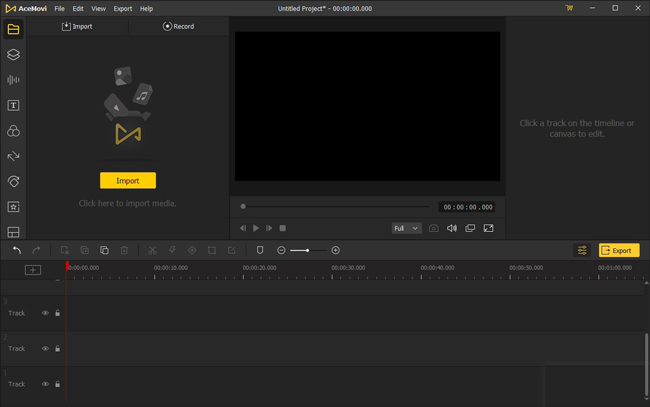 According to the test, only a small portion of video editing tools are designed with the Green Screen Remover and offer quick access to clean up the background of your green screen clips. Firstly, we found AceMovi Green Screen Video Editor - Users can effectively change the background color of a video or replace the video background with other footage.
When it comes to downloading and using the AceMovi toolkit for your job. It's free to download and applied to any file format of creation, such as MP4, DivX, WMV, MKV, or AVI. You can edit video without registration with it yet there will be a watermark embedded within. Many cool features are available for free licenses, covering split-screen, trimming, color toning, picture-in-picture, and slideshow templates.
AceMovi Screen Remover
All sorts of screen colors can be selected
Meticulous parameters, like edginess and tolerance
Very easy for beginners and enthusiasts to master
Enjoy advanced features on the trial version
Automatically green screen your video clip
Import any size and resolution clip to the timeline
How to Remove Green Screen from Video in AceMovi
Import Video and Audio Files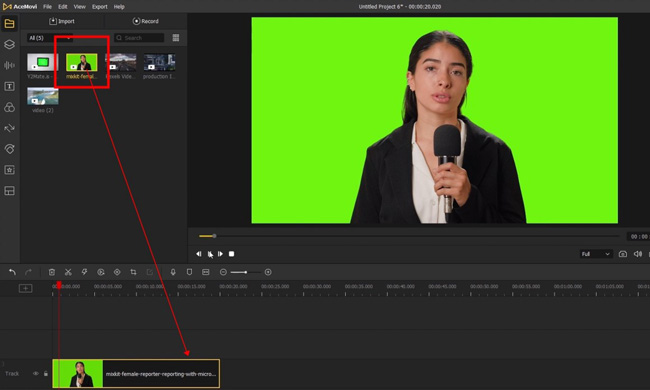 Hit the "Import" button to add any file to this software, you don't need to worry about the size, quality, resolution, or other questions.
Go to Remove Green Screen from Video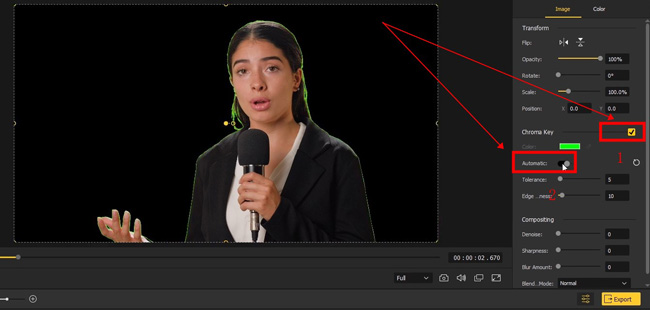 You just need a few clicks to complete this job on your user profile. Go to the left sidebar to tick the "Chroma Key" at the first hand. Then click the "Automatic" button to let AceMovi process this performance. You will find the background removed, but with a bit of color distortion. In this way, adjust the sliders to balance the tolerance and edginess until the object in your video comes with no glitch remains.
Share Your Editings
When everything is ready, you can export and download your files from AceMovi. The 60FPS with HD, Full HD, or 4K resolutions are offered. It's easy to operate the conversion to any other format with your wanted codec, aspect ratio, sample rate, bitrate, etc.
Remove Green Screen from Video Online without Registration: Unscreen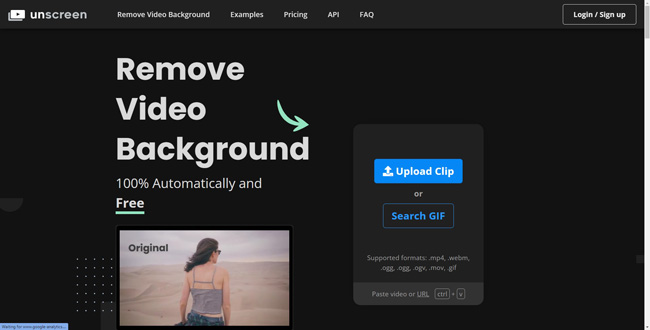 A lot of users want to know which one is the best online tool to remove green screen from a video. With an online background remover, you don't need to download applications or software. More importantly, those tools offer you various types of photos and clips to set as the video background. If you don't want to log in, you can try Unscreen program. It's an automatic video and GIF green screen background remover. The cons of it include watermarks and resolution limits.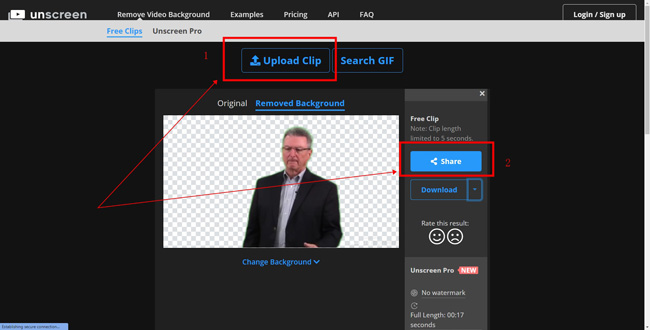 The interface of Unscreen is very clean. Click the "Upload Clip" to import your media to this tool. After a while, the monitor performance will playback the video in real-time. Lastly, click the "Share" icon to download the file or upload it on social community.
Remove Green Screen from Video Online Free No Watermark: Cutout

You may want to know how to remove green screen from a video without any watermark left. In fact, Kapwing offers you to export green screen background-removed video without watermarking up to 720p resolution, while ClipChamp only supports 480p resolution. However, the two tools are complicated to use because they're not specialist video green screen removal programs.
It's better to try the Cutout, which is a smart and one-click video background remover that supports a lot of video formats to edit. You can only export the results up to 360p with it. But it's very easy to master.

Press the "Upload Video" to make your files imported. You can compare the original video and the result in real-time with sound. There are many background samples provided in the right sidebar. You can upgrade to the pro account to download your video on HD resolution online.
Remove Green Screen from Videos for iPhone and Android: VN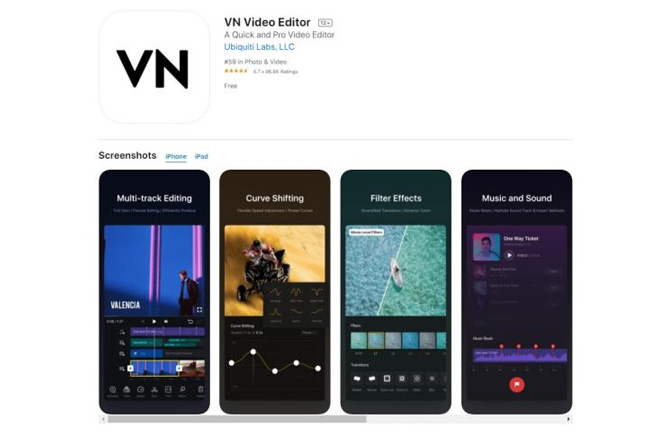 It's portable and convenient to edit your clips with a green screen remover on phones. Many TikTokers and Instagrammers choose VN to remove a green screen from a video. VN is free and compiles a library of templates to create quick content. On its streamlined interface, you can add as many files as you want.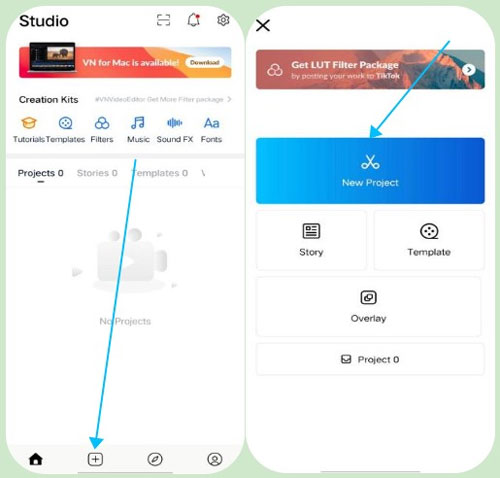 When you enter into the VN app, click the "+" on the screen, then hit the "New Project" to begin.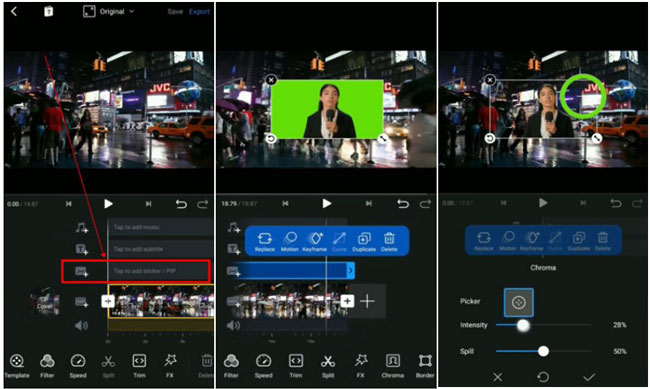 You should click the "Tap to Add Stickers/PiP" line to overlay your green screen video on the canvas. Next up, slide the toolbar to choose the "Chroma", afterward, you will see a Picker and two sliders. Use the Picker to make a performance on the green part of your video. You can also choose to adjust the intensity and spill. Now, click the "Download" icon to upload the results.
The Last Talking
Removing the green screen from the video may leave color distortion and edginess waves, in this case, you should adjust the spill and tolerance. There are many more green screen video editors on the market. You can continue to read the posts from the left sidebar "Related Topics".