An anniversary is an important day of our lives, which reminds us of every unique day like a wedding, friendship, or birthday. As the social media platform develops, we have various ways to memory our anniversary. We can make an album of sweet photos, make a song, or even make a video as a souvenir. When your friends see the elaborate anniversary video you had made, it must be an exciting surprise. Are you wondering how to make an anniversary video? In this passage, you'll see and learn the best and easiest way to make a wonderful anniversary video within several steps.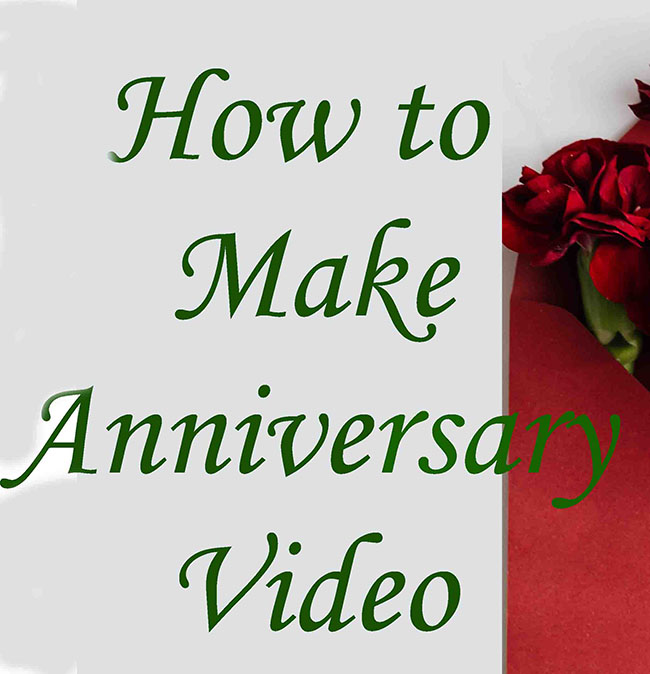 Make anniversary video via TunesKit AceMovi
Are you looking for the best anniversary video maker? Here, I recommend TunesKit AceMovi to you. A professional video maker can help you make a better quality video and save you a lot of time. As a comprehensive video editor, TunesKit AceMovi can meet all your needs in anniversary video making. Though you are a video editing beginner, you can use the powerful features to make advanced video editing, such as add voice-over to video, make a video shorter, or make a vine video. What's more, TunesKit AceMovi comes with a concise interface and mounts of video editing tutorials on the website.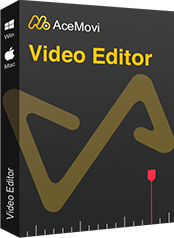 TunesKit AceMovi Video Editor
Security Verified. 5,481,347 people have downloaded it.
Basic and advanced features that make your video better
Multiple filters, transitions, text, sound effects, music
User-friendly and concise interface
Import as many photos or footage as you want
Make anniversary video in just a few steps
Here is the tutorial about how to make anniversary video.
Add video file to TunesKit AceMovi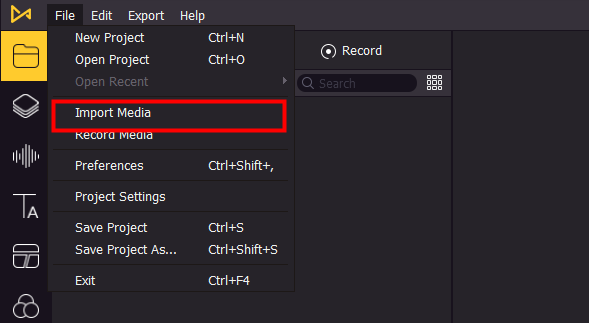 Install and launch TunesKit AceMovi, and then you can see the main interface of TunesKit AceMovi. Before making an anniversary video, you need to import your media files to the TunesKit media library. You can click the File tag on the toolbar, then choose the Import Media potion. Dragging and dropping the media files to TunesKit AceMovi is an alternative way to import your media files. As a versatile video editor, you are able to make an anniversary video that contains videos, photos, and music.
Add media files to the timeline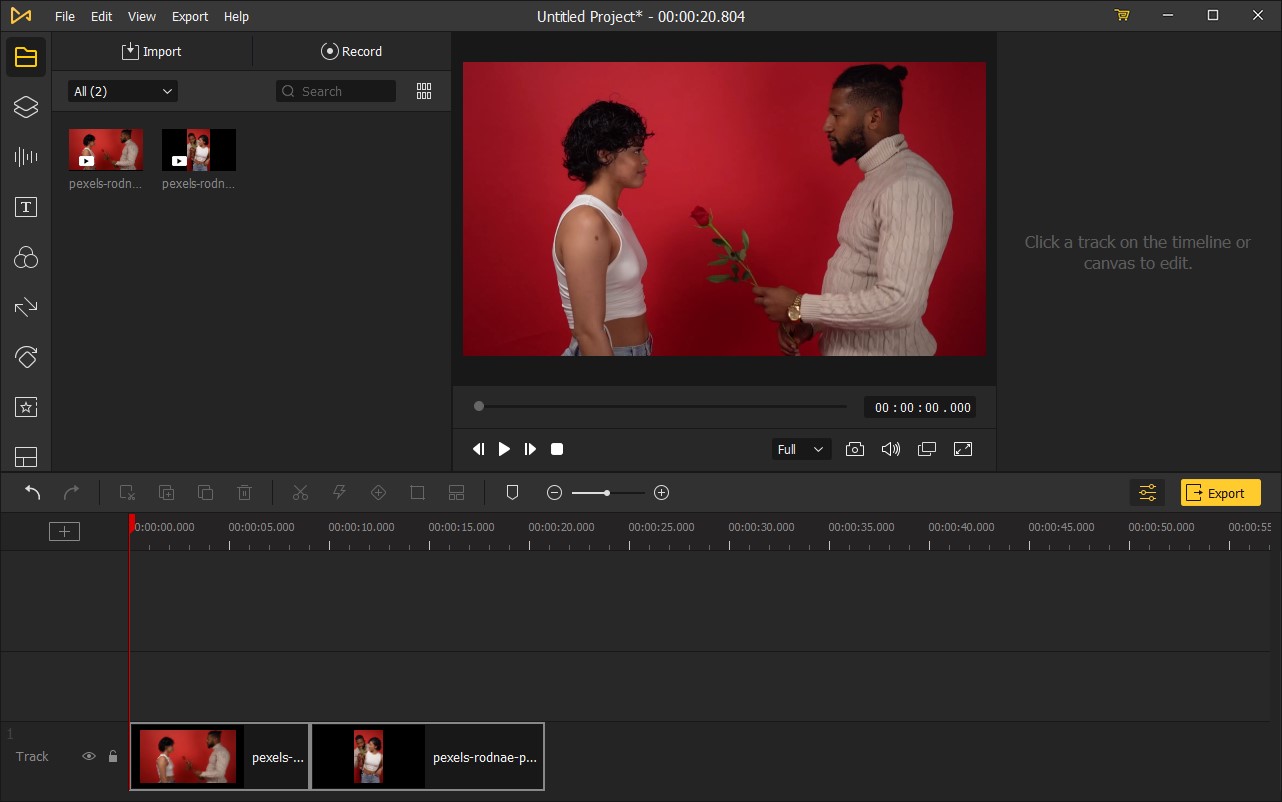 For an anniversary video, it is suitable to collect the memorable life clips together. Drag and drop the video clips to the same track, and then you can trim them or join them. Besides, select the video, and you can adjust the opacity, rotate, scale, position, and color.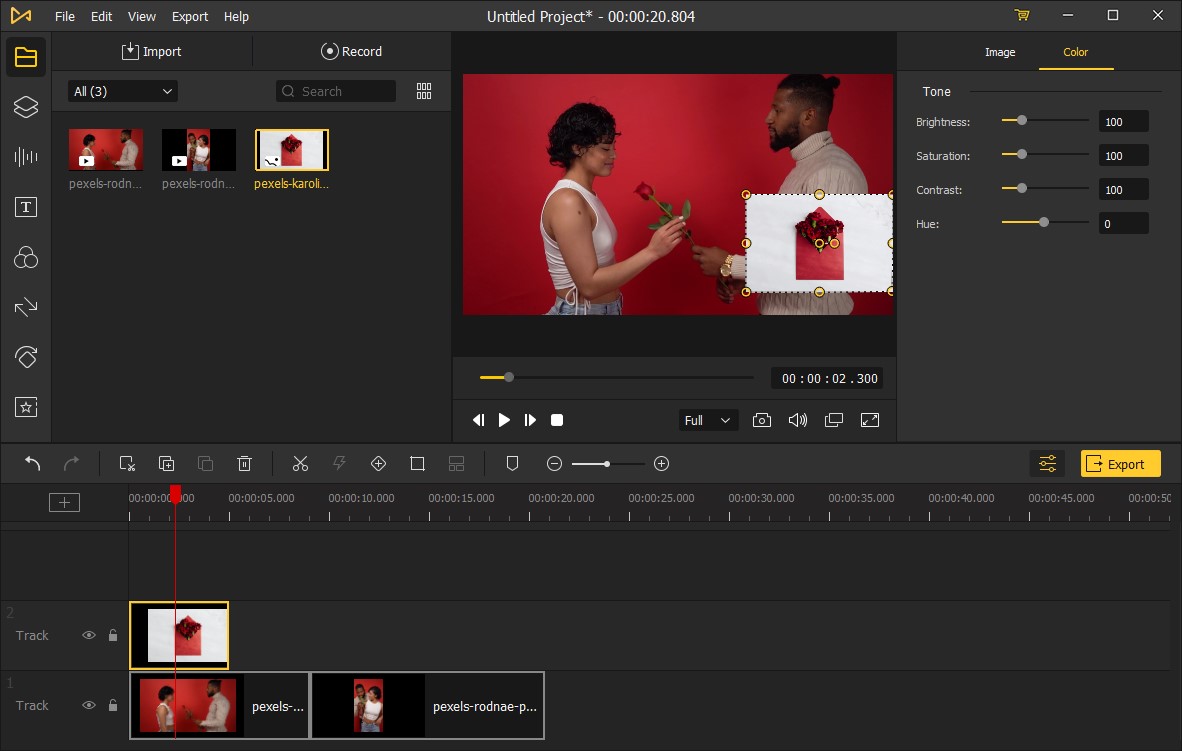 You can add a picture-in-picture to your anniversary video. Drag and drop a picture to a different timeline to make it a picture-in-picture. You can adjust the image via the top-right panel or hold and drag the dotted box to transform the position and size.
Add transition and sticker to the video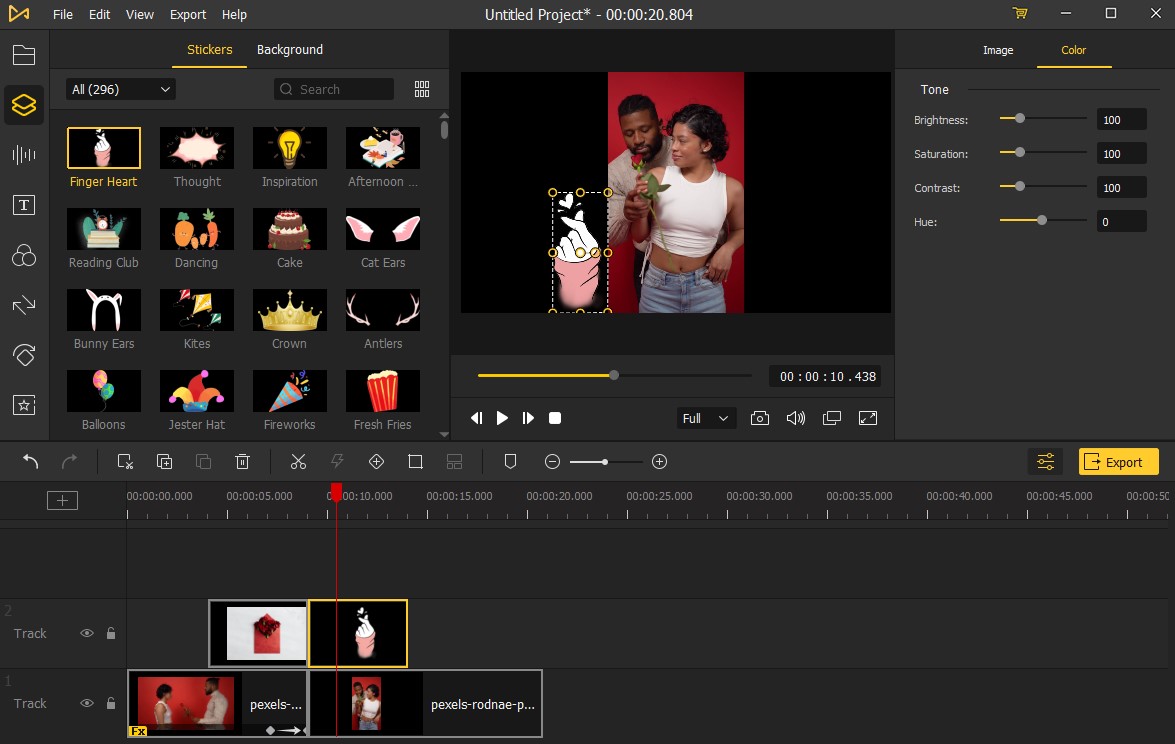 TunesKit AceMovi provides users a bulk of stocks to add to the video. In the right toolbar, you can find stickers and transitions. If you are going to use them, you just need to drag and drop them to the timeline. To make your video clips switch smoothly, you can add transitions to each video clip.
Add a piece of pleasant music to your anniversary video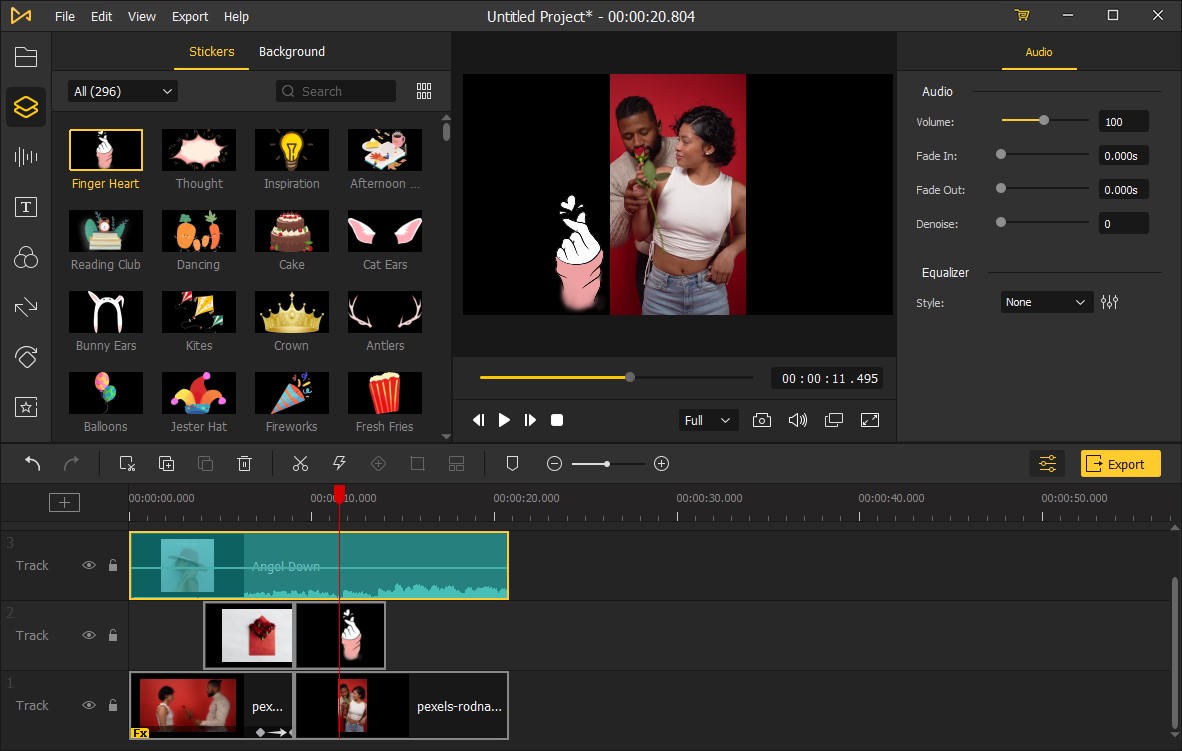 Finally, add a piece of pleasant music to your video. You can drag and drop it to the timeline and then adjust the volume, fade in, fade out, and denoise on the top-right panel. Hold and drag the edge to change the music duration.
Export your video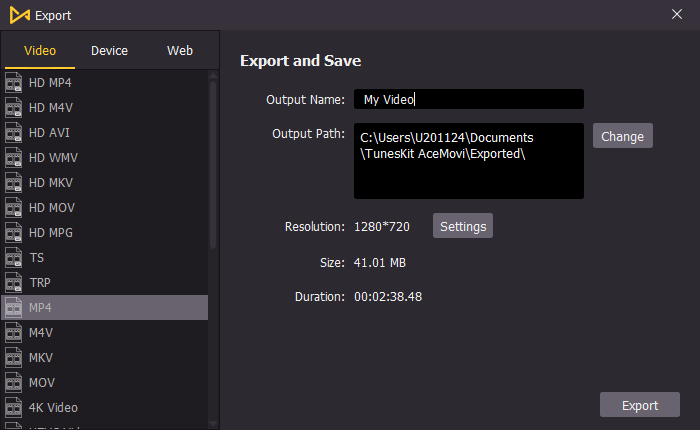 Up to this point, it is the complete guide about how to make an anniversary video. Click the Export button to export your video. You can rename your anniversary video and change the location in the pop-up window. Besides, you can export your video to any video format you want. Wait until TunesKit AceMovi finishes the exporting, then you can enjoy and share it with your friends.
Video Tutorial: How to Make Anniversary Video
How to make anniversary video online?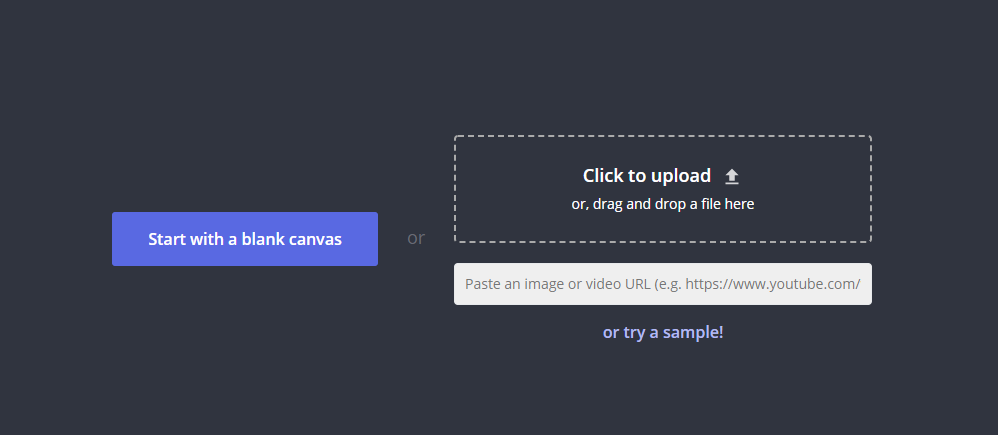 There is a way for you to make an anniversary video without downloading any software. Visit the Kapwing website and you can make it online. Kapwing is a wonderful online video editing tool for users. We can easily make a video with the features that Kapwing provides. The detailed tutorial:
Step 1: Upload your media clipsm images, and music. Then, join them or trim them;
Step 2: Click the Elements button to add different effects and stickers to it;
Step 3: Click the Text button to add subtitles or memorial notes to it;
Step 4: Export your video by clicking the Export button.
The bottom line
Both love and friendship are valuable things in our life. Because of the persons we meet and love, our life has become colorful. It is a meaningful thing to make an elaborate video as an anniversary surprise. If you don't want to download any software, Kapwing is suitable for you. It is really a nice online tool for users to edit a video. But you need to suffer the low uploading and exporting speed. Therefore, I think TunesKit AceMovi is a perfect anniversary video maker. As a multifunctional tool, it can be an easy job for a video editing beginner to add black bars to video, make wedding videos, or add music to GIF, etc. What's more, you can enjoy the best service at a low price and the free continuous update for a lifetime.