When it comes to the quality of a video, you might immediately think of whether the recording device is powerful and what kind of light sensation should be set to balance the background. In fact, apart from those external conditions, some parameter settings, e.g. bit rate, resolution, and frame rate, are very essential in making an HD video during the post-production. Today, if you want to learn how to improve video quality by a few clicks, this post will be much helpful because we'll be sharing with you the 3 best-selected video quality enhancers for different systems. Let's move on.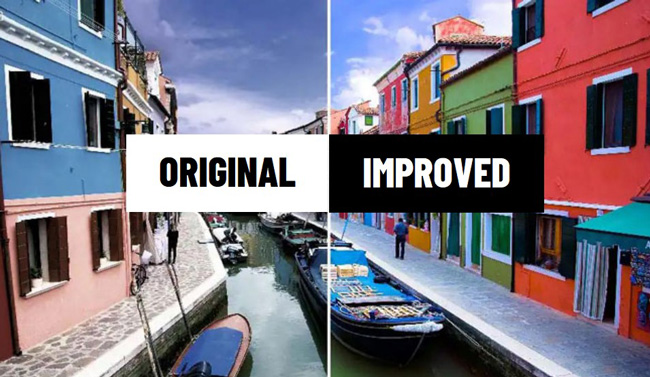 7 Useful Methods to Make a Video Look Higher Quality
1. Upscale the resolution
Video resolution means the pixel numbers rendered in each frame, which determines the clarity and detail amount in the video. However, you'd better choose a fit resolution option rather than the highest one because it may take up a lot of space.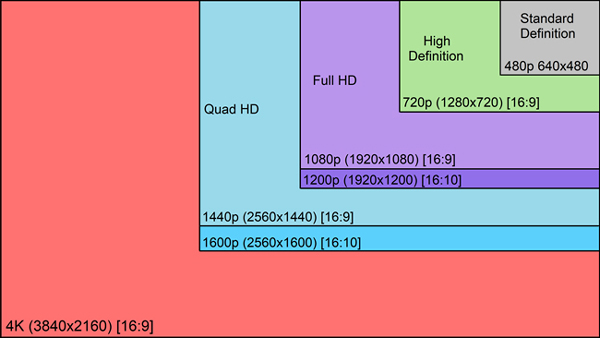 2. Trim out unneeded, shaky frames
You need video editing software to cut out unwanted parts in your footage at the very beginning. Even you should use the rotation function to modify the content.
3. Save video in high-quality format
MP4 and AVCHD are two of the highest quality video formats. MP4 applies to almost all devices, including mobile phones and computers. AVCHD was designed for shooting high-end videos.
4. Grade background color, brightness, and saturation
Color grading and balancing are important for judging a nice video creation. By the way, some programs can help you make an AI background color by the chroma keying effect.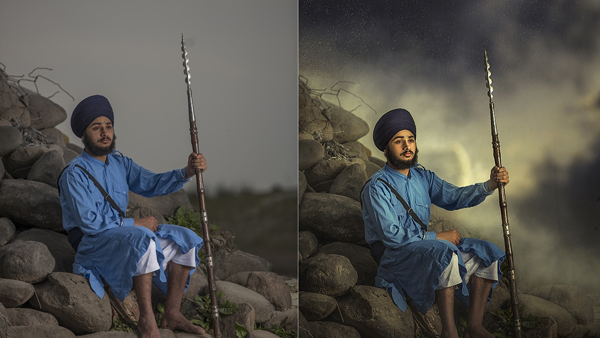 5. Fine-tune parameters of the video and audio
The next way to enhance video quality is to manipulate the bit rate, frame rate, codec, sample rate, and channels of video and audio. You'd better check the changes by the real-time performance monitor.
6. Apply transition and filter effects
High-fidelity transition makes your video appears smooth and soft. Users tend to apply the transition between every two clips under the timeline. By the way, filtering a video can help you adjust the color to some extent.
7. Remove background noise from video
The audio quality may determine the video quality. That's the reason why a fantastic video must contain good, pertinent background audio. However, only several tools can remove background noise from video. And we'll show you below. Just run through the ways!
How to Make Video Quality Better on Windows & Mac - AceMovi
AceMovi is a high-quality video editor supports up to 60FPS and 4K resolution outputs. With the trial version for both Windows 10 and Mac, AceMovi provides a load of eye-catching filters and effects in the library. You can drop them under the timeline to apply the effect accordingly.
You will learn how to improve video resolution quality and adjust media settings with this software. The interface for users is clutter-free, and which can add as many videos, songs, images, and subtitles as you want.
AceMovi Video Enhancer
720p, 1080p, and 2160p resolutions
Include various filter effects
Euqalize background audio noise
For both beginners and professionals
Responsive uploading speed
Advanced green screen
Grade color saturation and opacity
How to Improve the Quality of a Video with AceMovi
Run AceMovi on your computer, then drop files to the timeline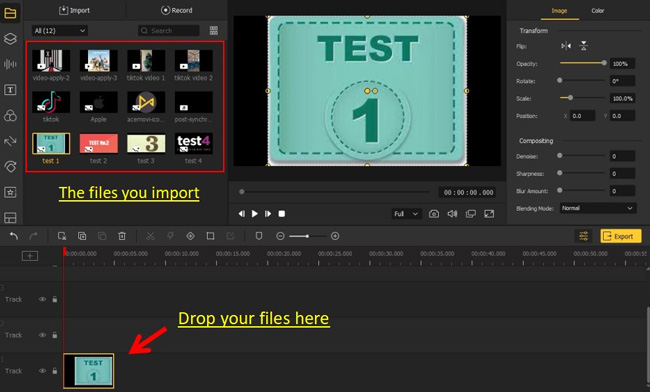 AceMovi is compatible with both Windows and Mac systems. You can download it even on low-end PCs. When entering into the interface, you can import files by dragging-n-dropping.
Make your video higher quality by trimming and cropping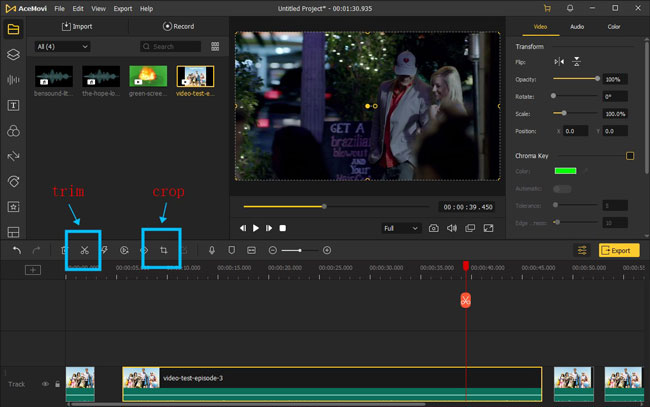 The buttons are designed to help you trim, crop, speed, reverse, and cut videos easily. For example, if you want to trim out unwanted parts from a video, you need to move the red liner under the interface, then click the Trim icon from the toolbar.
Add transitions to your video clips to make video smooth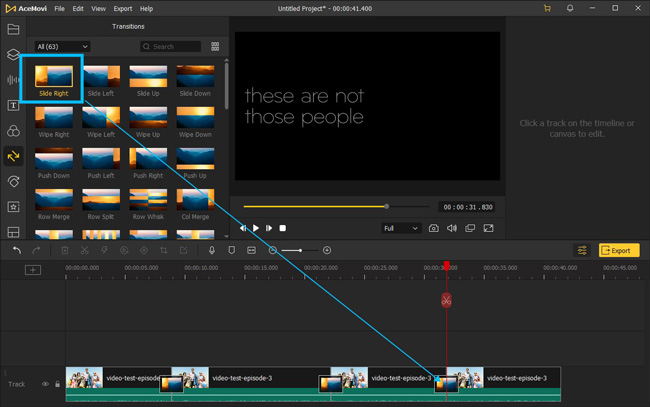 The transition effects are provided by AceMovi, you need to click the Transition panel from the left sidebar and select one effect from it. You should put the wanted transition between every two clips.
Set your video on 1080p or 4K resolution before downloading it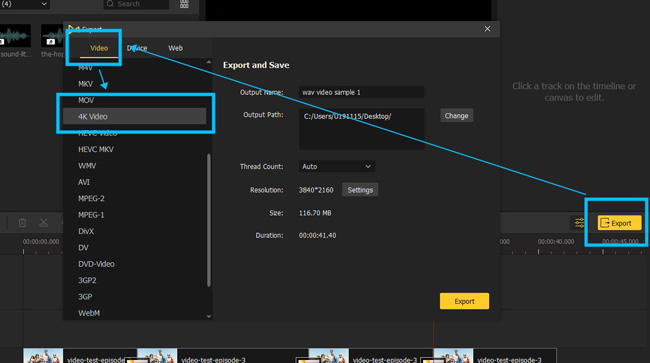 In the final step, you can change the video resolution here. AceMovi is able to set the video up to 2160p resolution. You need to click the Export icon from the interface, then go to the "Video" and "4K Video". Also, you can click the "Settings" button to output your video in Full HD quality.
How to Improve Video Quality on iPhone and Android with VN
If you are trying to find the best app to improve zoom video quality, VN is worthy of a try. It's a tool for both iPhone and Android devices, which compiles a load of features, like reversion, trimming, splitting, green screen, volume boosting, resolution changing, etc. More importantly, the streamlined interface can help you edit multiple files at once.
Download the VN app. Start a new project with it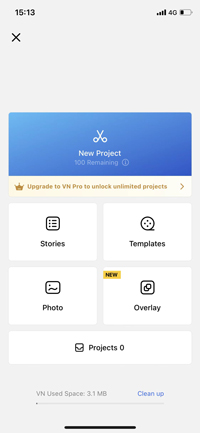 You can click the "New Project" to start a new video editing mission with VN. You can also choose to edit videos for Stories and Templates.
Export video from VN by tapping on the menu Download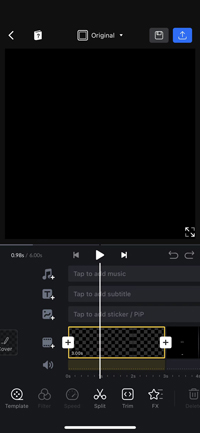 Here are buttons to split, trim, cut, and add music to the video. All you need to do is click the Output icon from the right upper place.
Boost video quality by changing resolution and other parameters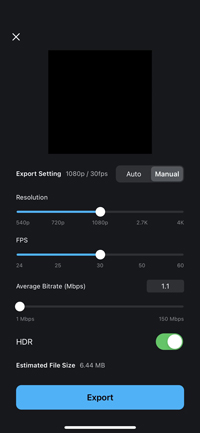 Now, you can slide the lines to change video resolution, bit rate, FPS, and more. After that, you are allowed to share the video with others on social media.
How to Enhance Video Quality Online Free with Video2Edit
If you don't want to download any software or application, an online video editing program is one of the solutions to increase video quality. With an online tool, you can easily realize multiple video editing features on web-based pages. Here you can try the Video2Edit for improving video quality. Just continue to scroll down.
Upload files to video2edit by local folders, URL, DropBOX, or Google Drive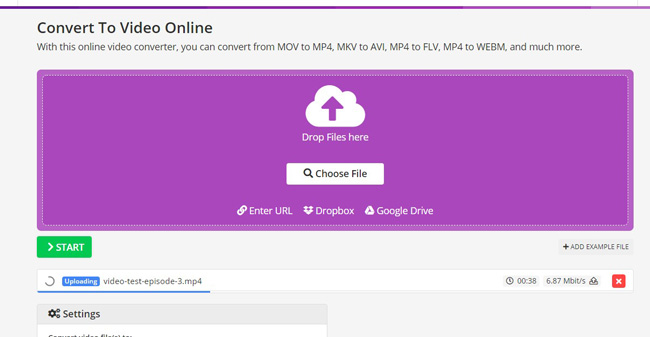 What makes Video2Edit different from others is that you can import videos via entering a URL. You don't need to spend too much time uploading media.
Set the output format, frame rate, screen size, bitrate, etc.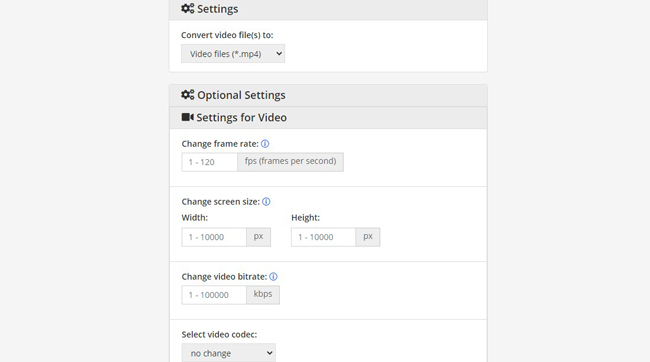 With a few clicks, you can change video settings online. For making higher quality videos, you need to change the values to higher.
Change audio parameters, and download video from this online program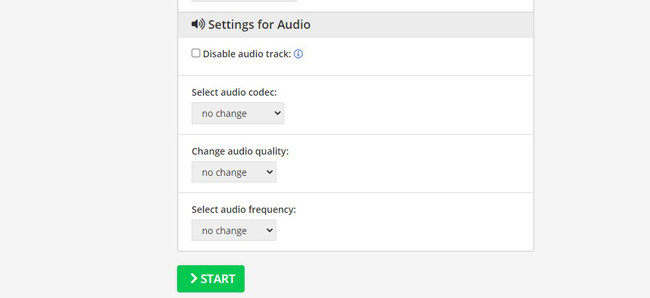 It's time to set the audio parameters, including frame rate, screen size, bitrate, codec, and many more. Once everything is done, click the "Start" icon to download your files from this website.
Summary
You've learned how to make videos of high quality without too much effort. By the way, you can choose to apply effects to your video to make it excellent and eye-popping. The three video editors can help you edit video with green screen, split-screen, slow-motion, or else. Just choose one and try it now.